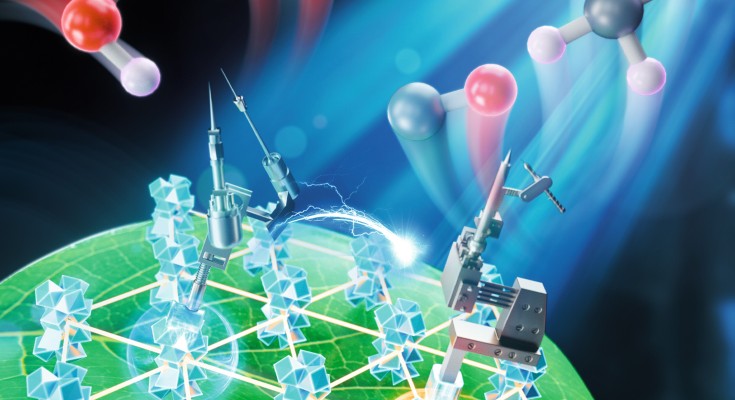 Nature Catalysis covers all areas of catalysis, incorporating the work of scientists, engineers and industry. November issue now live.
Federico Dattila

Mariana C. O. Monteiro

Núria López

Jianjun Wu

Zhenyu Chen

Jianliang Xiao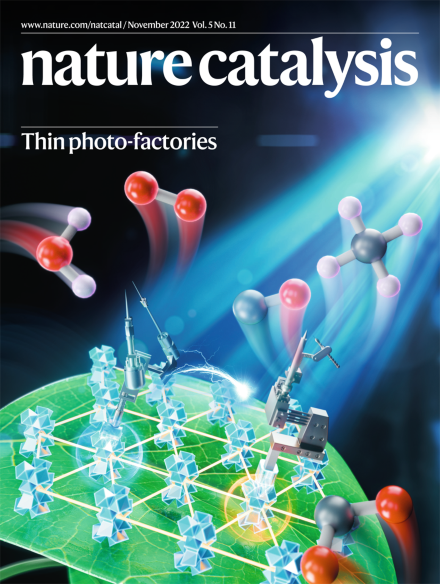 Controlling selectivity during direct unsymmetrical diamination of double bonds is challenging. Now, ambiphilic iminyl and electrophilic amidyl radicals are generated from oxime ester-based bifunctional precursors, enabling the regio- and diastereoselective unsymmetrical diamination of arenes and alkenes.

Guangying Tan

Mowpriya Das

Frank Glorius

Iridium catalysis can be used to achieve the challenging Z-retentive asymmetric allylic substitution reaction by trapping thermodynamically less stable anti-π-allyliridium intermediates. Now the isolation and characterization of these complexes is reported, providing hitherto elusive detailed mechanistic insights into this reaction.

Ru Jiang

Qing-Ru Zhao

Shu-Li You

The mode of action of the biological Dnd antiphage defence system to cleave foreign DNA was not known. Now the activities of Dnd protein complexes are revealed, and a mechanism to discriminate between self-DNA and invading DNA is proposed.

Dan Wu

Yaqian Tang

Shi Chen

Federico Dattila

Mariana C. O. Monteiro

Núria López

Carbonyl catalysis is mainly limited to strongly activated primary amines. Now, a chiral bifunctional pyridoxal organocatalyst is developed that enables the activation of the inert α C(sp3)–H bond of NH2-unprotected benzylamines affording chiral β-aminoalcohols with high diastereo- and enantioselectivities.

Chengkang Hou

Bingfei Peng

Baoguo Zhao
This issue presents a selection of retro News & Views articles that highlight the historical development of some spectroscopic and analytical techniques that might not be the most popular, but have nonetheless provided an important contribution to the elucidation of catalytic reactions.