About the Editors
Chief Editor: Vesna Todorović

Vesna joined the Nature Portfolio in 2014 as an editor for Nature Communications, handling an array of topics in development, disease, physiology and bioengineering. In 2017 she transferred to Nature, where she became responsible for content on cardiovascular biology and metabolism. She became the launch Chief Editor of Nature Cardiovascular Research in 2021. She holds a PhD in molecular biology from the University of Belgrade, Serbia, and the International Centre for Genetic Engineering and Biotechnology in Trieste, Italy, and was a research scientist at NYU Langone School of Medicine and Icahn School of Medicine at Mount Sinai in New York, where she investigated cardiovascular development and disease. Vesna is based in the Berlin office.
Associate Editor: Elvira Forte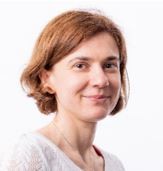 Elvira received her PhD from the Institut Pasteur-Cenci Bolognetti foundation in Rome, Italy, under the supervision of Prof. Alessandro Giacomello and in collaboration with Prof. Mark Mercola in San Diego, USA, where she studied the role of TGFß-mediated epithelial-to-mesenchymal transition in cardiospheres' formation from cardiac stromal cells. As a post-doc, she joined the lab of Prof. Richard Harvey in Sydney, Australia, to study the origin and function of a subset of PDGFRa+ stromal cells with plastic properties. She then relocated to the Jackson Laboratory, Bar Harbor, USA, in the lab of Prof. Nadia Rosenthal as a Research Fellow and Associate Research Scientist, where she studied cardiac fibrosis and the genetic basis of cardiovascular diseases. Elvira joined Nature Cardiovascular Research in June 2021, and is based in New York.
Associate Editor: Elisa Martini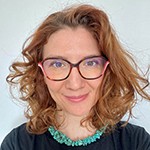 Elisa received her PhD from the Open University and Humanitas Research Hospital in Milan, Italy, under the supervision of Dr Marinos Kallikourdis and in collaboration with Prof Gianluigi Condorelli, investigating the adaptive immune response in pathological cardiac hypertrophy, heart failure, and atherosclerosis. As a postdoctoral fellow, Elisa continued her work with Dr. Kallikourdis investigating the inflammatory response and T cell activation in heart failure via single-cell sequencing and then moved to Prof. Chiara Bonini's laboratory to develop a Treg Adoptive Cell Therapy for autoimmune disease. Elisa joined the team in February 2023 and is based in the Milan office.
elisa.martini@springernature.com
Associate Editor: Gerburg Schwärzer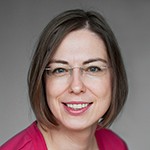 Gerburg received her PhD from the Institute of Chemistry and Biochemistry, Free University of Berlin, Germany, where she investigated drugs for cartilage and bone repair. During her postdoctoral studies at the University of California San Diego, she switched focus from the skeletal to the cardiovascular system, investigating the function of protein kinase G in vessel wall integrity, aortic aneurysms, cardiomyopathy, and diabetes. Upon her return to Germany, she continued to pursue her interest in vessel biology, by studying the mechanisms causing renal dysfunctions and hypertension at the Christian-Albrechts-University Kiel, and later on, the molecular mechanisms causing obesity-associated inflammation and cardiovascular diseases at the University Hospital in Bonn, Germany. Gerburg is based in the Berlin office.