About the Editors
Like the other Nature titles, Nature Biomedical Engineering has no external editorial board. Instead, all editorial decisions are made by a dedicated team of professional editors, with relevant research and editorial backgrounds. Pep, Michelle and Rosy are based in London. João is based in Berlin.
Pep Pàmies, Chief Editor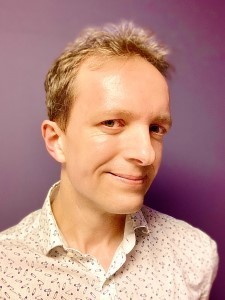 Pep is leading the editorial team of Nature Biomedical Engineering. He launched the journal in 2017 after working as an editor for Nature Materials for more than 5 years, where he championed the biomaterials content, handling manuscripts and commissioning articles in a wide variety of subjects, including tissue engineering, medical imaging, regenerative medicine, cancer therapy and diagnostics. Previously, Pep conducted research in computational soft matter and biophysics at Columbia University's Chemistry Department in New York City, at the Max Planck Institute of Colloids and Interfaces in Potsdam, and at the Atomic and Molecular Physics Institute in Amsterdam. Pep obtained a PhD in Chemical Engineering in December 2003 from Rovira i Virgili University in Catalonia, Spain. Pep can be contacted at pep.pamies@nature.com (presubmission enquiries should however be sent to nBME@nature.com).
Michelle Korda, Senior Editor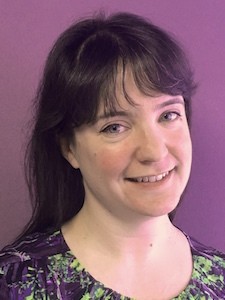 Michelle managed advanced therapy clinical trials at University College London (UCL), and most recently ran a stratified medicine consortium and clinical trial for the treatment of rheumatoid arthritis at Queen Mary University of London. Her expertise is in advanced-therapy clinical trials and in in vivo and in vitro models for bone-defect healing. As a result of using these models to investigate the use of biomaterials and synthetic bone-graft substitutes, she became passionate about materials, particularly in relation to medical devices and tissue engineering. Michelle obtained a PhD in biomedical engineering from UCL in 2007, after investigating the ability of stem cells to regenerate bone around revision hip implants. Michelle joined Nature Biomedical Engineering in May 2016. Michelle can be contacted at michelle.korda@nature.com (presubmission enquiries should however be sent to nBME@nature.com).
Rosy Favicchio, Senior Editor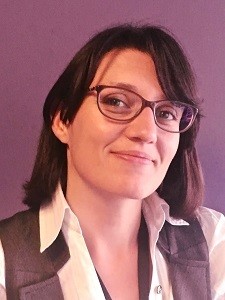 Rosy developed approaches for cancer diagnostics and therapeutics using metabolic imaging at Imperial College London, and most recently she branched out into proteomics and cell signalling. Her expertise lies primarily in quantitative data analysis, which earlier in her career she applied to the characterization of DNA–protein interactions. Working with fluorescent-based assays sparked her interest in imaging, which led Rosy to complete a PhD in molecular imaging in 2010 from the Foundation for Research & Technology in Crete (Greece) and the University of Portsmouth in the UK, after developing a fluorescence molecular-tomography system and its in vivo applications. Rosy joined Nature Biomedical Engineering in June 2016. Rosy can be contacted at rosy.favicchio@nature.com (presubmission enquiries should however be sent to nBME@nature.com).