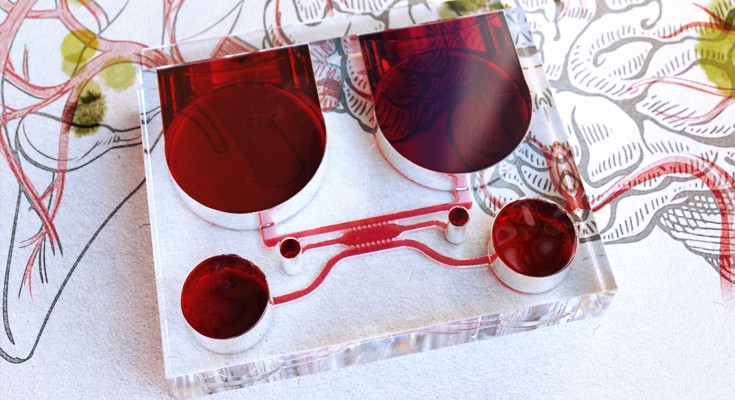 The August issue highlights a neurovascular-unit-on-a-chip with a functional blood–brain barrier recapitulating the neurotropism of a fungus causing meningitis.
Shannon G. Klein

Samhan M. Alsolami

Carlos M. Duarte

Haishui Huang

Xiaoming He

Martin L. Yarmush

Geunho Maeng

Satyabrata Das

Mary G. Garry

Longlong Si

Haiqing Bai

Donald E. Ingber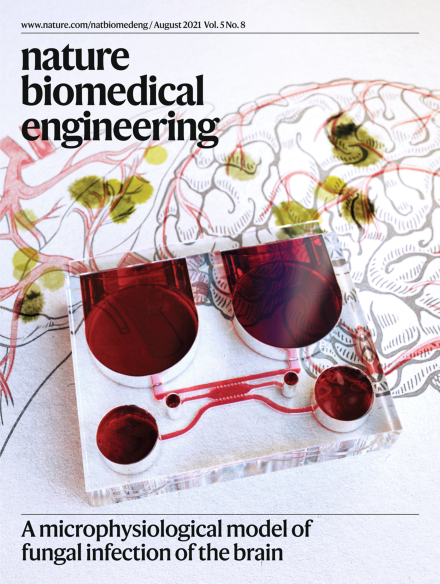 Announcements
The 25 most-viewed articles published in Nature Biomedical Engineering, ranked by unique pageviews.

We encourage openness in publishing, and promote increasing transparency in peer review.

Machine learning in healthcare, cancer immunotherapies, delivery of drugs and biologics, microphysiological systems, and more.