Sponsors
Nature Africa is published independently by Nature Portfolio, part of Springer Nature. Nature Portfolio is fully responsible for managing the editorial team and setting the editorial agenda.
Nature Africa is produced with financial support from a consortium of partners. Nature Portfolio has sole responsibility for all editorial content. About supported content.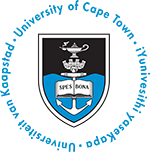 The University of Cape Town (UCT) is an exhilarating research environment that combines excellence with impact, and is one of the best places in the world to research Africa-specific problems.
On a continent that faces devastating epidemics, UCT's Institute of Infectious Disease and Molecular Medicine and the Drug Discovery and Development Centre have produced ground-breaking research, particularly in the areas of HIV, TB and malaria, while the Wellcome Centre for Infectious Diseases Research in Africa is the first of its kind on the continent.
UCT also has extensive interdisciplinary expertise in conservation, climate adaptation and community conflict. The AXA Research Fund awarded its first research chair in Africa to the director of the African Climate & Development Initiative, and UCT hosts two Centres of Excellence under the African Research Universities Alliance: the African Centre of Excellence for Inequalities Research and the Centre of Excellence in Climate and Development.
Additionally, the university is a growing hub for astronomical and astrophysics research in Africa, with global experts such as Professor George Ellis, coauthor of The Large Scale Structure of Space-Time with Stephen Hawking, and Professor Russ Taylor who leads UCT's involvement in the Square Kilometre Array project.
_____________________________________________________________________________________________________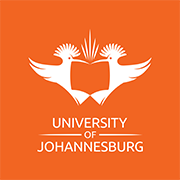 Proudly South African, the university prioritizes actualising the potential that higher education holds in the continent's development. UJ has transformed into a diverse institution of a student population of over 50 000, of which more than 3000 are international students from 80 countries. This makes UJ one of the largest contact universities in South Africa (SA) from the 26 public universities that make up the higher education system.
The vision of UJ is to be "an international University of choice, anchored in Africa, dynamically shaping the future". The mission can be described as follows: "inspiring its community to transform and serve humanity through innovation and the collaborative pursuit of knowledge".
UJ offers world-class, internationally recognised academic programmes based on curricula informed by cutting-edge developments in both undergraduate and postgraduate education, and that are designed to prepare students for the world of work and for global citizenship. UJ has many internationally recognised scholars and prides itself in the cutting-edge research done at the university.
_____________________________________________________________________________________________________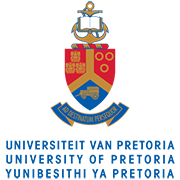 The University of Pretoria (UP) is one of Africa's top universities and the largest contact university in South Africa. We are a leading research‐intensive university in Africa, recognised internationally for our quality education, relevance and impact, as well as for developing people, creating knowledge and making a difference locally and globally. In pursuing recognition and excellence in its core functions of research, teaching and learning, and integrating engagement with society and communities into these, the University of Pretoria uses quality, relevance, diversity and sustainability as its navigational markers.
UP is the only university in South Africa that has a Faculty of Veterinary Science, which is ranked top in Africa. It also hosts the African Research Universities Alliance Centre of Excellence in Sustainable Food Systems (ARUA-SFS) with a goal of creating a critical mass of talented researchers working together to maximise complementarity in order to transform Africa's food systems.
The University of Pretoria recognises the need to produce new knowledge through transdisciplinary approaches and innovative platforms to transform Africa and the world by addressing complex challenges.
UP's 'science for transformation' platforms include its Future Africa campus, a hub for interdisciplinary and transdisciplinary research networks within UP and the global research community; the Javett Art Centre, which serves as a driver of transdisciplinary research development between the humanities and other faculties; Engineering 4.0, a facility for smart cities and transport systems that links the vast resources in technology and data science to other faculties via Future Africa, and Innovation Africa @UP, a research investment platform that hosts and develops government-industry-university research entities to address national and pan-African needs for sustainable development and economic growth.
These four innovative platforms are spaces that enable collaboration and partnerships between academia, business, government and policymakers as well as civil society to co-create new knowledge that translates into solutions.
_____________________________________________________________________________________________________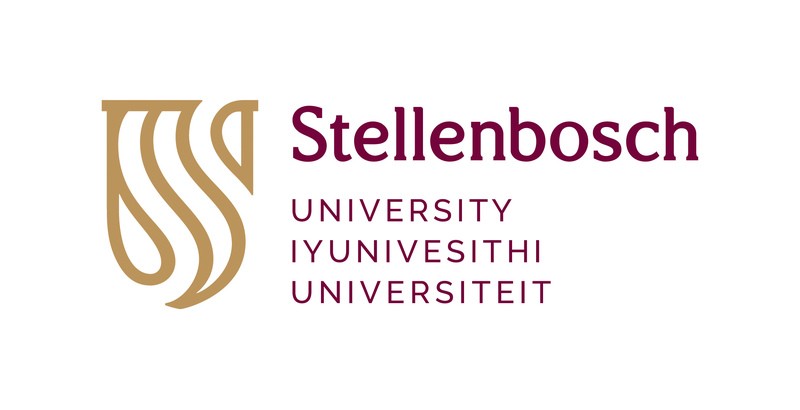 Over the past century, Stellenbosch University has grown into a South African higher education institution with the vision of being a leading research-intensive university on the African continent, globally recognised as excellent, inclusive and innovative and where knowledge is advanced in service of society. As its mission states, Stellenbosch University attracts outstanding students, employs talented staff and provides a world-class environment; it is a place connected to the world, while enriching and transforming local, continental and global communities. The University's values – excellence, compassion, equity, accountability and respect – relate to the beliefs and attitudes that guide the institution's behaviour. All of these values are equally important, are interconnected and inform SU's ethics code.
On starting out on 2 April 1918, Stellenbosch University had four faculties (Arts, Science, Education and Agriculture), 503 students and 40 lecturing staff; today, the University (or Maties, as it is also known) has 10 faculties, five campuses and a vibrant and cosmopolitan community of more than 32 000 undergraduate and postgraduate students, who include over 4 000 international students from 100 countries. We have about 3 300 full-time staff members and more than 300 postdoctoral fellows.
Stellenbosch University's Vision 2040, as well as its Strategic Framework 2019–2024 serves to cultivate a thriving Stellenbosch University, to provide a transformative student experience, to foster purposeful partnerships and inclusive networks, to promote networked and collaborative teaching and learning, to conduct research for impact, and to position the University as an employer of choice.
_____________________________________________________________________________________________________

The University of the Witwatersrand, Johannesburg (Wits University) is a research intensive university firmly embedded in the African continent. As led by our new Vice-Chancellor, Professor Zeblon Vilakazi, we aspire to use our research talent to provide leadership in the pursuit of truth and solutions to pressing problems. We work tirelessly towards using our academic leadership to connect the Global North with the Global South and thereby address global problems.
We see no better means of doing this than by supporting Nature Africa, a publication that will highlight African research on the global stage. The use of international standards of scholarship, tested through thorough and independent peer review, are the cornerstone of the Nature stable. We look forward to this same rigour shaping Nature Africa.
Wits University seeks to publish an increasing quantity of 'research with impact'. Our understanding of impact includes publishing high quality discovery-based research that influences scholarship; high quality translational research that influences people, practice and policy; and high quality innovative research that stimulates economic growth and social entrepreneurship. The common thread is the focus on quality. The relationship between Wits University and Nature, as realised by Nature Africa, is an ideal vehicle for promoting this high quality research.
_____________________________________________________________________________________________________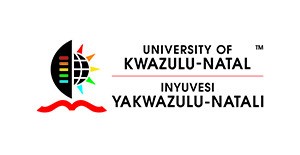 The University of KwaZulu-Natal (UKZN) is a leading institution of higher learning on the African continent.
The University is a multi-campus, residential, teaching and research-led university located in the picturesque province of KwaZulu-Natal. The University has a proud and rich heritage of academic excellence. The year 2010 marked the centenary of Higher Education in the province of KwaZulu-Natal – a centenary of scholarship, innovation and community engagement. This vast wealth of knowledge production lies at the heart of the University's success as one of the top institutions on the African continent.
UKZN is one of the top universities in South Africa and indeed Africa and is rated amongst the top 500 universities of the world according to the Academic Rankings of World Universities (ARWU).
In June 2020, the Center for World University Rankings (CWUR) put UKZN in the top 2.4% of universities worldwide, placing it at 477 out of 20 000 universities globally. The rankings are based on an assessment of key academic and institutional indicators including the quality of education, alumni employment, research output, and citations.
Subsequently, UKZN was placed 71 globally by 2020 Times Higher Education (THE) Young University Rankings – a 15th position advancement since 2019. UKZN is the only African university featuring in the top 100 of the rankings. These rankings assess research-intensive universities across all their core missions: teaching, research, knowledge transfer and international outlook.
For more information, visit: www.ukzn.ac.za
_____________________________________________________________________________________________________

How can we make sure that everybody in the world has sufficient access to food and medicine, as we face the challenge of a rapidly growing and ageing population around the globe?
At Bayer Foundation, we believe that science is the foundation with which we can address the challenges that humanity is facing. We focus our actions at the intersection of health, nutrition and the environment as we enhance the impact of science as the basis of societal progress, and then translate this into a tangible impact on people's lives through our social innovation programs.
We believe that to achieve global equality, we must empower people around the world to solve the challenges they face on a day-to-day basis with local knowledge, yet provide support from a global community. As we work towards making our ambitions a reality in Sub-Saharan Africa, we support outstanding scientists from the region to address challenges ranging from pandemics to the conservation of biodiversity; coupled with our social innovation portfolio, which unlocks the development of rural areas by helping social entrepreneurs to scale their innovations tackling critical issues such as access to health and climate-smart agriculture, we are taking positive steps towards a world with Health for All and Hunger for None.
For more information on our scientific and social innovation portfolio, please visit our website at https://www.bayer-foundation.com/
Contact: bayer.foundations@bayer.com