About the Editors
Editor-in-chief
Ben Marsland

Ben Marsland completed his PhD in Immunology at Otago University and the Malaghan Institute of Medical Research, Wellington, New Zealand. He then spent 14 years in Switzerland, first at the ETH Zürich and then as a Cloetta Medical Research Fellow at the University Hospital of Lausanne (CHUV). During that period, he received the ETH Latsis Prize, the Leenaards Prize and the ERS COPD Research Award. Since 2018, Ben is a veski innovation fellow, NHMRC Senior Research Fellow and Professor in the Department of Immunology and Pathology, within the Central Clinical School at Monash University. He also maintains a visiting professorship at the University of Lausanne and CHUV. The focus of Ben's lab revolves around the microbiome in the gut, lung and skin and how it influences asthma, respiratory viral infections and lung fibrosis.
Deputy Editors
Nadine Cerf-Bensussan
Nadine Cerf-Bensussan is Research Director at INSERM (Institut National de la Santéet de la Recherche) and Head of the INSERM laboratory Interactions of the Intestinal Epithelium with the Immune System in the IMAGINE Institute at UniversitéParis Descartes. Her work is at the intersection of basic and translational research and concerns the mechanisms that control intestinal T cell homeostasis in health and disease. Her major contributions include the first description of CD103, the description of T cell lymphomagenesis from intraepithelial lymphocytes in celiac disease, the dissection of the role of IL-15 is in acute or chronic intestinal inflammation, the demonstration of the role of Segmented Filamentous Bacterium as a driver of the post-natal maturation of gut T cell responses in mice. Dr. Cerf-Bensussan's ongoing work concerns the analysis of early onset inflammatory bowel diseases in children. She was awarded Prize Charles Debray in Gastroenterology, Prize Rosa Lamarca in Clinical Research and she is the recent recipient of an ERC Advanced Grant.
Gérard Eberl
Gérard Eberl completed his PhD at the University of Lausanne studying the structure of T cells epitopes, before moving for a first postdoc to the Ludwig Institute on Cancer Research, also in Lausanne, studying the development and function of invariant NKT cells. A second postdoc in New York lead him to characterize the role of the nuclear hormone receptor RORgt in innate lymphoid cells (ILCs). In 2005, Gérard was recruited to the Institut Pasteur in Paris to lead the Lymphoid Tissue Development Unit, which became the Microenvironment & Immunity Unit in 2015. Since now 10 years, his lab is studying the impact of the symbiotic microbiota on the development and activity of the immune system, primarily in the intestine, but also at more distant sites, such as adipose tissue and lung. More recently, he became interested in understanding how the microbiota can also influence the behaviour of mice through the activation of the innate immune system. From 2015 to 2019, Gérard was chair of the department of Immunology at the Institut Pasteur.
Clare Lloyd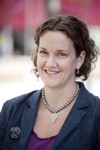 Clare Lloyd completed her BSc and Ph.D. degrees in immunology at Kings College, London, before completing postdoctoral training at Guys Hospital, London and Harvard Medical School, Boston. She moved to Millennium Pharmaceuticals in Cambridge, USA as a scientist in the Inflammation Division, where she was involved in the cloning and in vivo characterization of novel genes involved in Th2 responses. Clare moved back to the UK to start a Wellcome Senior Fellowship in Basic Biomedical Sciences in the Leukocyte Biology Section at Imperial College. She renewed her fellowship in 2004 and 2009, was awarded a Professorial Chair in respiratory immunology in 2006 and took over as Head of Section in 2010. Clare's lab investigates epithelial-immune interactions underlying development and resolution of allergic airway inflammation. They are predominantly focused on how the genetic background of an individual and the external environment influences these interactions, particularly with respect to infection history and development of allergic immune responses in early life.
Kathy McCoy
Kathy McCoy completed her PhD in Immunology at the Malaghan Institute of Medical Research and Otago University in Wellington, New Zealand where she studied the emerging role of T cell inhibitory molecules on immune responses. She then completed postdoctoral training and was a junior group leader at the Institute of Experimental Immunology, University of Zürich, Switzerland. In 2006, Kathy was recruited to McMaster University in Ontario, Canada as an Assistant Professor where she held a Canada Research Chair in Gastrointestinal Immunology. Kathy moved back to Switzerland in 2010 and joined the University of Bern where her lab studied the role of the intestinal microbiome in regulation of the immune system. In 2016, Kathy was recruited back to Canada where she is a Professor in the Dept. of Physiology & Pharmacology in the Cumming School of Medicine, member of the Snyder Institute of Chronic Diseases and Director of the International Microbiome Centre at the University of Calgary. Her research focusses on the dynamic interplay between the gut microbiota and the innate and adaptive immune systems and aims to understand how exposure to intestinal microbes, particularly during early life, influences immune development, immune responsiveness and susceptibility to diseases.
Gregory F. Sonnenberg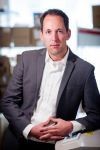 Dr. Gregory F. Sonnenberg received his Ph.D. from the University of Pennsylvania in 2011 and was a recipient of a NIH Directors Award that established the Sonnenberg Laboratory in 2012. In 2014, Dr. Sonnenberg was recruited to Weill Cornell Medicine and the Roberts Institute for Research in IBD where he is currently an Associate Professor of Microbiology & Immunology in Medicine. Dr. Sonnenberg's laboratory interrogates the regulation and functional contributions of host-microbe interactions during health, inflammation and cancer.
Social Media Editor
Kathryn Knoop, Rochester, MN, USA

Kathryn Knoop received her B.S. in biochemistry from Drake University and Ph.D. in Immunology from Emory University. As a graduate student, Dr. Knoop studied the development of microfold cells (M cells) an intestinal epithelial cell important for the delivery of antigens to Peyer's patches, with Dr. Ifor Williams. She then moved to Washington University in St Louis for post-doctoral training, with Dr. Rodney Newberry where she continued studying the antigen delivery function of intestinal epithelial cells. She is currently an Assistant Professor in the Department of Immunology at the Mayo Clinic and is interested in how gut resident bacteria translocate across the intestinal epithelium, how this process is regulated, particularly during early life, and its impact on the initiation and maintenance of mucosal immune responses. Dr. Knoop has been a member of the Society for Mucosal Immunology (SMI) since 2009 when she joined as a graduate student.
Managing Editor
Hunter Hayes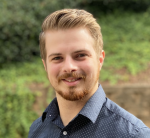 Hunter Hayes is a Managing Editor at J&J Editorial. Hunter graduated with a BA in English/Communication from North Carolina State University and a minor in Film Studies. Hunter is a member of J&J's Newsletter Committee.
Associate Editors
William Agace
William Agace received a B.Sc. (Hons) in 1989 from Bristol University, UK, and a Ph.D. in Mucosal Immunology from Lund University, Sweden in 1996. Following a postdoctoral period in the Department of Rheumatology, Immunology and Allergy, at the Brigham and Women's Hospital, MA (1996-1999), he joined the Immunology Section at Lund University, Sweden, where he has been Section Head since 2005. His research activities focus on immune regulation in the gastrointestinal tract with specific interests in mucosal dendritic and stromal cell subsets and mucosal T cell activation, differentiation and homing. His research has resulted in several Nordic awards including the Anders Jahre Young Researcher Award in Biomedicine from the University of Oslo and the Göran Gustafsson Prize in Medicine from the Swedish Royal Academy of Sciences.
Ken Beagley
Ken Beagley is Professor of Immunology at the Institute of Health and Biomedical Innovation, Queensland University of Technology and has worked in mucosal immunology for over 25 years. Current research interests focus on immunity to Chlamydia, to define and differentiate the mechanisms of immune-mediated pathology from the immune mechanisms that protect against infection, and to use this information to develop effective chlamydial vaccines. This work involves the use of both mouse and guinea pig models of infection and has now been extended to include development of a chlamydial vaccine for the koala. In all of these studies novel needle-free mucosal vaccination routes (intranasal, sublingual, transcutaneous) are used to target immunity to the female and male reproductive tracts. Other interests include the effects of chlamydial infections on spermatogenesis, ovarian function and the development of reactive arthritis, the development of novel topical microbicide/spermicide dual action therapeutics and development of orally delivered vaccines for genital herpes.
Jason Brenchley
Dr. Brenchley, PhD, received a master's degree from Idaho State University in 1999 and received a Ph.D. in immunology from the University of Texas Southwestern Medical Center at Dallas in 2003. He joined the National Institutes of Health as a research fellow, studying immunopathogenesis and mucosal immunology in HIV-infected individuals. In 2008, he became an investigator in the Laboratory of Molecular Microbiology and was tenured to a senior investigator in 2012. His research interests aim to understand immunological mechanisms of HIV/SIV disease progression. In particular, his research aims to understand how immunological damage within the GI tract of HIV/SIV-infected individuals lead to translocation of microbial products into circulation where they stimulate the immune system and exacerbate disease progression.
Alison Carey
Alison Carey received her PhD in 2010 from Queensland University of Technology in the field of vaccine development against genital chlamydial infections. She then completed post-doctoral research in the field of urogenital innate immune responses against E. coli and S. agalactiae. In 2015 she returned to a tenured position at Queensland University of Technology. Her current research focuses on the maternal vaginal immune responses to S. agalactiae, and how this contributes to the maternal microbiome. She is also investigating the immune responses linked to chlamydial-induced male and female reproductive pathogenesis and infertility, and how mucosal vaccination can preserve reproductive function.
Rachel R. Caspi
Dr. Caspi is is a tenured senior investigator, Section Head and Deputy Chief of the Laboratory of Immunology, National Eye Institute, NIH. She also holds an Adjunct Professorship at the University of Pennsylvannia Sch. Med. Dr. Caspi's research centers on responses to immunologically privileged retinal antigens in animal models of autoimmune uveitis, a potentially blinding human disease. Her studies have elucidated many basic mechanisms and helped devise clinically relevant immunotherapeutic approaches. She is the recipient of the 2010 Friedenwald award and the 2012 Alcon Research Institute award and has authored and co-authored over 220 publications.
Andrea Cerutti
Andrea Cerutti, MD, PhD, is a Professor of Medicine at Icahn School of Medicine at Mount Sinai. His group explores the cellular and signaling networks underlying class switching and antibody production in B cells. While intestinal immunity requires B cell production of massive amounts of IgA and some IgM, respiratory immunity further implicates B cell production of IgG and IgD. The latter is an enigmatic antibody class released by human B cells lodged in the aero-digestive mucosa, including nasopharyngeal cavities. Dr. Cerutti studies how signals from epithelial cells, goblet cells, dendritic cells, macrophages, granulocytes and innate lymphoid cells of the innate immune system integrate complementary signals from T cells of the adaptive immune system to generate mucosal and systemic humoral responses.
Andrea Cooper
Andrea Cooper is Professor of Cellular Immunology at the University of Leicester (UK) where she pursues the study of mouse and human immune responses to tuberculosis. She obtained her PhD from The London School of Hygiene and Tropical Medicine and pursued her first post-doctoral research at the National Institutes of Health (US). Her early work focused on the immunobiology of leishmaniasis. She continued her investigation of host pathogen interactions at Colorado State University (US) and then at the Trudeau Institute (US) where she studied the factors impacting protective immunity to Mycobacterium tuberculosis. Her underlying interests include - the role of early innate events in driving coordinated immune responses; the role of cytokines and chemokines in initiation, expression and regulation of immunity; the role of lymphocyte priming, differentiation and migratory capacity on prolonged expression of immunity and the role of the inflamed environment in regulating the expression of immunity.
James Di Santo
James Di Santo received his Ph.D. and M.D. from Cornell University Medical College and the Memorial Sloan-Kettering Cancer Center in 1989 and 1991, respectively. He pursued post-doctoral training with Pr. Alain Fischer in Paris, where he identified and characterized genes responsible for primary human immunodeficiency syndromes. In 1994, Dr. Di Santo became a permanent staff scientist with the Institut National de la Santéet de la Recherche Médicale (Inserm). After spending one year as an EMBO Visiting Scientist at the University of Genetics in Cologne Germany with Pr. Klaus Rajewsky, Dr. Di Santo returned to Paris in 1996 and created his own research group studying the cytokine control of lymphocyte development and homeostasis. In 1999, Dr. Di Santo moved his laboratory to the Immunology Department of the Institut Pasteur, where he subsequently directed the Immunology Department from 2002 to 2006. In 2007, Dr. Di Santo was promoted to full Professor at the Institut Pasteur. His current research interests include deciphering the developmental pathways that generate a new family of innate lymphoid cells and developing new"humanized"mouse models as translational tools to understand human disease pathophysiology.
Daniel Douek
Daniel Douek studied medicine at the Universities of Oxford and London. He then practiced internal medicine, before pursuing a Ph.D. in Immunology at the University of London. Dr. Douek was appointed to the NIH Vaccine Research Center in November 2000. His laboratory, the Human Immunology Section, studies the processes that determine the course of human diseases in which the immune system, particularly its T cell arm, plays a central role in their pathogenesis and outcome. He aims to use the knowledge gained to initiate clinical studies of new therapeutic and vaccine approaches. Dr. Douek is a widely published author in the field of human immunology and currently the main focus of his lab is both the pathogenesis and immune control of HIV infection. In 2007 Dr. Douek was given the World AIDS Day Award and was named as one of the 2012 POZ 100 for his significant contributions to accelerating the end of AIDS.
Donna Farber
Ivan Fuss
Ivan Fuss is a Staff Clinician in the Mucosal immunity Section at the National Institutes of Health. His research interests include the analysis of cytokine pathway abnormalities and their relationship to the occurrence of intestinal inflammation in experimental models and their human counterpart, inflammatory bowel disease. These studies have allowed new approaches to the understanding and treatment of such diseases which led to innovative therapeutic avenues such as the use of Anti-Interleukin-12 in Crohn's disease. He is an active member of the Crohn's and Colitis Foundation and has served on the CCFA Grant Review, Pediatric Affairs Committee and Research Initiatives Council member. Dr. Fuss is a two-time recipient of the NIH Merit Award for his work in the field of IBD and has received the North American Pediatric Gastroenterology Society Young Investigator and the World Congress of Gastroenterology Young Clinician Award.
Richard Grencis
Richard Grencis holds a Chair in Immunology in the Faculty of Life Sciences at the University of Manchester. After graduating as a zoologist from the University of Nottingham, Richard gained his Ph.D. at the University of Glasgow. His research has focused on the immune response to gastrointestinal helminth infections, particularly nematodes. His work has explored the immunoregulatory mechanisms governing resistance and susceptibility to this group of pathogens. He has also defined novel effector mechanisms and key cytokines responsible for expelling parasites from the intestine. His recent work has concentrated on defining immune mechanisms underpinning chronic infection by gut dwelling nematodes, which is the norm under conditions of natural infection. In addition, he is interested in the interplay between the parasite and the gut epithelium, immune-mediated control of the secreted mucosal barrier — mucus, and the interplay of these components with the host intestinal microflora.
Dirk Haller
The main areas of research of Prof. Haller are dedicated to the understanding of microbe-host interactions and the pathogenesis of inflammatory bowel diseases (IBD) and colorectal cancer (CRC). Nutrition and the intestinal microbiome play a pivotal role in the development of these complex pathologies and a key question of Prof. Haller and his team is how these intestinal milieu factors modulate inflammatory and tumorigenic responses. The intestinal epithelium provides a dynamic interface to sense the metabolic and microbial environment in the gut and is therefore prime target of the research activities. In the past years, Prof. Haller and his team generated a comprehensive and conclusive understanding how complex microbial communities and specific mechanisms of microbe-host interactions affect chronic inflammation and tumor development using germ-free and gnotobiotic models. In addition, the team developed a variety of novel tissue-specific mouse models and identified an essential role of the cellular metabolism in regulating gut homeostasis. Failure of organelle-specific (endoplasmic reticulum and mitochondria) UPR signaling contributes to chronic inflammation and tumorigenesis. In addition, and most importantly for his goal to implement translational research, human intervention trials support the mechanistic studies in models and aim at defining the relevance of microbiome signatures in healthy populations (prospective cohort KORA and infants) and patients (IBD and colon cancer).
Philip Hansbro
Professor Hansbro is chair in immunology and microbiology and an NHMRC Principal Research Fellow at the Hunter Medical Research Institute and University of Newcastle, Australia. He is Associate Director of the Priority Research Centre for Lung Health there. He has established research programs in COPD, asthma and infection. His group has developed several novel mouse models of the important diseases (COPD, severe, steroid-insensitive asthma, early life infection & lung cancer). He has interrogated them (immune, histological, pathological, lung function & molecular analysis) to further our understanding of pathogenesis and develop novel therapies. He performs complimentary collaborative clinical and multi-disciplinary studies and collaborates widely. He publishes extensively influential journals and is regularly invited to present internationally, including as plenary and to chair sessions. He has a substantial funding record of obtaining nationally competitive grant that support his group. He undertakes substantial mentoring and supervision activities of junior researchers, regularly sits on grant review panels and is on the editorial board of 3 journals.
Nicola Harris
Nicola Harris was born in New Zealand where she completed her undergraduate studies and PhD thesis. In 2002 she moved to Switzerland as a postdoctoral fellow at the University of Zurich, then later as an Assistant Professor at the ETH Zurich. In August 2009 joined the Swiss Vaccine Research Institute (SVRI), EPFL, Lausanne, where she was promoted to Associate Professor and gained a prestigious ERC starting grant. In 2018 she moved to Melbourne, Australia where she is currently laboratory head and NHMRC senior research fellow, located within the Department of Immunology and Pathology, Monash University, Central Clinical School, Alfred Medical Research and Education Precinct. Her laboratory studies type two immune responses with a particular focus on understanding their role in immune protection, physiology and wound repair/tissue regeneration both in health and following intestinal helminth infection.
Kenya Honda
Kenya Honda is a professor in the Department of Microbiology and Immunology at Keio University School of Medicine, Tokyo, Japan. He is also a team leader in the laboratory of Gut Homeostasis, RIKEN Center for Integrative Medical Sciences, Yokohama, Japan. He received his M.D. from Kobe University School of Medicine and Ph.D. from Kyoto University School of Medicine in Japan. He worked with Tadatsugu Taniguchi at University of Tokyo as an assistant professor and with Kiyoshi Takeda at Osaka University as an associate professor before he started his own laboratory at RIKEN. His laboratory uses a combination of sequencing, gnotobiotic technique, anaerobic culturing to identify and isolate bacterial strains that have strong influences on the host physiology and diseases, with an emphasis on the human microbiome.
Mathias Hornef
Mathias Hornef studied Medicine in Tübingen and Lübeck (Germany) as well as New York (USA) and Lausanne (Switzerland). He then worked as a research assistant and clinical fellow in Medical Microbiology at the Max von Pettenkofer Institute in Munich, Germany. Following his postdoctoral fellowship with Staffan Normark at the Karolinska Institute in Stockholm, Sweden, he finalized his clinical specialization and became independent researcher at the University of Freiburg and later Professor for Molecular Medical Microbiology at Hannover Medical School in Hannover, Germany. In 2014 he became director of the Institute of Medical Microbiology at the RWTH University Hospital in Aachen, Germany. His research focusses on the role of the intestinal epithelium in the host-microbial interplay with particular focus on the postnatal transition of the neonate, enteric infections and the establishment of host-microbial homeostasis.
Iliyan Iliev
Iliyan Iliev is an Immunologist and currently an assistant professor at the Department of Medicine and the Jill Roberts Institute for Research in IBD at Weill Cornell Medicine, New York. He earned his PhD from the European School of Molecular Medicine and the University of Milan, and was previously associated with the Tohoku University, the European Institute of Oncology, the European Molecular Biology Organization, LB Bulgaricum Plc., Meiji Co., Ltd, and the Cedars Sinai Medical Center. His laboratory studies the functional consequences of fungal microbiota (mycobiota) composition and metabolism to host immunity and to bacterial populations colonizing the human body. Iliyan and his colleagues defined a role of gut mycobiota in mucosal immunity and intestinal inflammation. The team has developed in vivo models, model fungal strains, and computational pipelines to study the role of mycobiota early and later in life, and during conditions, such as inflammatory bowel disease, allergy and immunosuppression, where fungi can contribute to pathologies. Iliyan was a recipient of the NIH Pathway to Independence Award, CTSI Publication Award, Malaniak Award, Crohn's and Colitis Senior Research Award, Irma T. Hirschl Scholar and Kenneth Rainin Innovator Award.
Bana Jabri
Cecilia Johansson
Cecilia Johansson is a Senior Lecturer at Imperial College London. She completed her PhD in Immunology at Lund University, Sweden, studying dendritic cells (DCs) in Salmonella infection. She subsequently trained as a postdoctoral fellow at the National Institutes of Health, USA where she looked at the role of DCs in the intestine during Reovirus infection. In 2007 Cecilia joined the Section of Respiratory Infections at Imperial College London as a postdoctoral fellow studying respiratory syncytial virus (RSV) infection of the lung. In 2009 she was awarded a Career Development Award from the Medical Research Council to start her independent research group. The Johansson lab focuses on the generation and regulation of immunity via cellular crosstalk in the lung during viral infections. In particular, the lab studies the impact of type I interferons on lung inflammation and how the cytokines influence the induction of both innate and adaptive immune responses.
Hiroshi Kiyono
Dr. Kiyono obtained his dental degree (D.D.S.) from Nihon University, and Ph. D. from the University of Alabama at Birmingham (UAB). His background as a dentist combined with extensive research experience in the field of Mucosal Immunology at UAB, Max-Planck Institute, Osaka University and now, the University of Tokyo make him exceptionally well qualified to discuss the current and future direction of mucosal immunology and mucosal vaccine.
Nicholas Lukacs
Jennifer Lund
Jennifer M. Lund, PhD, is an Associate Member in the Vaccine and Infectious Disease Division at the Fred Hutchinson Cancer Research Center and an Associate Professor in the Department of Global Health at the University of Washington in Seattle, Washington. She completed her doctoral degree at Yale University (2001-2006), where she worked in the laboratory of Akiko Iwasaki, and then did postdoctoral training in the laboratory of Sasha Rudensky at the University of Washington (2006-2008). Dr. Lund's research program focuses on understanding the basic mechanisms of antiviral immunity, using both mouse models and human cells and tissue samples to study the local and mucosal immune responses to genital HSV-2, West Nile virus, Zika virus, and HIV-1.
Nils Lycke
Professor Nils Lycke is the Director of Mucosal Immunobiology & Vaccines (MIVAC) and Head of the Department of Clinical Immunology at the Sahlgrenska University Hospital in Gothenburg, Sweden. He is the principal investigator of several internationally recognized projects focused on mucosal immunity and tolerance. He has published over 170 original peer-reviewed papers and 29 reviews or book chapters. Dr. Lycke has helped pioneer the development of mucosal vaccines with important contributions to the field in adjuvant construction, including the patented CTA1-DD adjuvant. He has been the coordinator of 4 EU-sponsored projects and receives financial support from EU, NIH, Wellcome Trust, Swedish Cancer Foundation, The Norwegian Research Council, Novo Nordisk Foundation and the Swedish Research Council, and others. As a member of the WHO Transdisease Vaccinology Steering Committee for many years, Lycke has been deeply involved in vaccine design and development as well as interacting with industry and regulatory authorities. He has also organized several international meetings, including two keystone symposia, The European Mucosal Immunology Group (he is also founder of EMIG), and The International Mucosal Immunology Congress (SMI).
Andrew MacDonald
Andrew MacDonald completed his PhD at the University of Edinburgh in 1998, studying immunity to helminth parasites. After several years in the U.S., first at Cornell University and then at the University of Pennsylvania, he returned to the UK in 2002 to the University of Edinburgh where he established his laboratory through successive MRC Career Development and Senior Fellowships. In January 2013 he took up the position of Professor of Immunology at the University of Manchester. His research addresses some outstanding fundamental questions about activation and modulation of immunity by dendritic cells, with a particular emphasis on Type 2 inflammation — a defining feature of infection with parasitic worms, as well as being responsible for widespread suffering in allergies.
Kevin Maloy
Peter Mannon
Peter J. Mannon, M.D., MPH is Professor of Medicine and Microbiology at the University of Alabama at Birmingham. He is a gastroenterologist specializing in the care of inflammatory bowel disease and GI complications of primary immunodeficiencies. He runs a translational laboratory that focuses on endotyping IBD, defining the mechanisms of response to novel therapeutic agents, and developing molecular biomarkers of disease.
Mike McGuckin
Mike McGuckin is a NHMRC Senior Research Fellow and is Deputy Director (Research) at the Mater Medical Research Institute within the new Translational Research Institute in Brisbane, where he leads the Mucosal Diseases Research Group. Mike is the author of over 125 scientific publications with his research currently focused on mucosal infection and chronic inflammation in the gastrointestinal and respiratory tracts. He has particular interests in the role of secreted and cell surface mucin glycoproteins in host defense from infection and inflammation. Mike also has a strong interest in the role of protein misfolding and ER stress in secretory cells in chronic inflammatory disease. He is heavily involved in national and international peer review and is the lead member of the Academy of the Australian National Health and Medical Research Council for Gastroenterology.
Henry McSorley
Dr. Henry McSorley studied Immunology at the University of Glasgow, and carried out his PhD at the University of Edinburgh with Prof Rick Maizels, studying how parasitic nematodes suppress immune responses. He then worked with Prof Alex Loukas in Brisbane and Cairns, Australia, on a clinical trial of human hookworm infection in celiac disease. He set up his own lab at the University of Edinburgh in 2014, focussing on the identification and characterisation of parasite-derived immunomodulatory protein, with potential for use in suppressing allergic and inflammatory diseases such as asthma. In January 2020, he moved to the University of Dundee to continue working on the molecular basis of parasitic immunomodulation.
Guangxun Meng
Guangxun Meng obtained his Ph.D from the Technical University of Munich in Germany in 2004. Afterwards he moved to the National Institute of Allergy and Infectious Diseases at NIH in the United States and worked as a Post.Doc. fellow till 2010. Then he started to work as lab chief at the Institut Pasteur of Shanghai, Chinese Academy of Sciences. Guangxun Meng's group mainly studies microbiota and cellular innate immunity for homeostasis and diseases in barrier organs including gut, lung and skin. His current focus is function and mechanism research on inflammasomes.
Niki Moutsopoulos
Allan Mowat
Professor Allan Mowat MBChB, Ph.D., FRCPath is Professor of Mucosal Immunology at the University of Glasgow and has been involved in research into the intestinal immune system since the 1970s. He has been a member of the SMI since its inception and is currently President-Elect of the society. He was a co-organizer of the ICMI in London in 1988 and was a founder of the European Mucosal Immunology Group. He is the organizer of its next meeting in Glasgow in 2014. As well as his research interests, he has a large teaching load and is a Consultant in Diagnostic Clinical Immunology in the NHS.
Gabriel Nuñez
Gabriel Nuñez earned his M.D. from the University of Seville, Spain. He received postdoctoral training in immunology at the University of Texas Southwestern Medical Center in Dallas, and residency training in anatomical pathology at Washington University in St. Louis. In 1987, he joined the laboratory of Stanley Korsmeyer at Washington University, where he studied the function of the antiapoptotic protein Bcl2. In 1991, he joined the Department of Pathology at the University of Michigan in Ann Arbor as an Assistant Professor and was promoted to Full Professor in 2001. He holds the Paul de Kruif Endowed Professorship in Academic Pathology. His laboratory identified NOD1 and NOD2, the first members of the Nod-like receptor (NLR) family, a class of pattern-recognition receptors that mediate cytosolic sensing of microbial organisms. Nuñez and colleagues showed that genetic variation in NOD2 is strongly associated with susceptibility to Crohn's disease. Currently, the Nuñez laboratory is interested in microbial-host interactions, the pathogenesis of inflammatory disease and the role of the microbiota in host defense and colitis. Dr. Nuñez is the author of more than 280 scientific publications. His research program is supported by grants from the National Institutes of Health, the Broad Foundation, the Crohn's and Colitis Foundation of America and the Bill and Melinda Gates Foundation.
Hiroshi Ohno
Hiroshi Ohno received his M.D. in 1983 and Ph.D in 1991 from Chiba University, Japan. He is now a Group Director at RIKEN Center for Integrative Medical Sciences. His primary research interests involve the relationship between the host and gut microbiota, with a focus on intestinal epithelial M cells, and the role of gut microbiota in the intestinal immune system as well as the host health and disease conditions. His research has resulted in a Momofuku Ando Award in 2015. Dr. Ohno has been a member of the Society for Mucosal Immunology (SMI) since 2002.
Peter Openshaw
Dr. Openshaw is Professor of Experimental Medicine, consultant physician and President of the British Society for Immunology (appointed 2014); theme lead on Infection for the Imperial College Biomedical Research Centre (2016); NIHR Senior Clinical Investigator; received the Chanock Award (2012) for RSV research; Croonian lecture (2013) on influenza pandemics. He served on UK Department of Health's advisory group on Influenza and is now vice-Chair of NERVTAG (UK emerging threats advisory group). Dr. Openshaw trained in respiratory medicine and T cell immunology, developing new methods of characterizing T cells (especially intracellular cytokine staining). He works on lung immunology, viral lung disease, vaccination and immunopathogenesis and especially on mouse models of respiratory virus infection. He led a consortium ('MOSAIC') studying immunopathogenesis in hospitalized patients with influenza; now he directs studies of human volunteers experimentally infected with RSV. He has also co-authored over 200 scientific manuscripts (h-index 54).
Oliver Pabst
Oliver Pabst studied Biotechnology and was trained in Developmental Biology before he focused on immunology and in 2009 became Professor of Mucosal Immunology at Hannover Medical School, Germany. The Pabst lab combines surgical manipulation of mice with genetic tools to understand the balancing of immunity and tolerance in the gut. Current projects investigate pathways of IgA induction by high throughput sequencing, the regulation of immune responses to food antigen and immune cell migratory routes.
Charles Parkos
Charles Parkos MD, PhD has had a career-long interest in basic mechanisms of inflammation, beginning with studies that were among the first to define the molecular basis of oxidant-mediated killing by neutrophils, followed by studies on the biology and molecular basis of interactions between leukocytes with epithelial cells. For the past 20 years, he has been a major contributor in studies on leukocyte transepithelial migration and effects on epithelial barrier function as it relates to pathologic mucosal inflammation. Parkos has applied state-of-the-art molecular/protein biochemisty approaches to complex cell biological systems and identified a number of epithelial and neutrophil proteins that play critical roles in mucosal inflammation, including CD11b/CD18, CD47, SIRP, and more recently, certain members of the JAM family of proteins, ICAM-1 as well as identified novel glycan-dependent interactions. He has extended studies to in-vivo animal models of inflammation that have provided key insights into the relationship between epithelial permeability and pathologic versus homeostatic inflammatory responses.
Anuradha Ray
Anuradha Ray is a Professor of Medicine and Immunology at the University of Pittsburgh School of Medicine. She received her Ph.D. from Calcutta University in India and underwent postdoctoral training at Cornell University in Ithaca, NY and at Rockefeller University in New York, NY. She was on the faculty at Rockefeller University and at Yale University between 1990 and 2001 before moving to the University of Pittsburgh. Dr. Ray's early research led to the first identification of NF-κB as a target for glucocorticoid-mediated repression of gene expression and the discovery of GATA-3 as an essential regulator of Th2 cells which promote asthma and allergic diseases. The primary goal of Dr. Ray's current research is to understand immune mechanisms involving interactions between dendritic cells (DCs) and T cells as they relate to chronic inflammatory diseases such as severe asthma or, on the flip side, to immune tolerance. She is also interested in mechanisms by which pathogens subvert the immune system. Her research has been continuously funded by multiple grants from the National Institutes of Health. She is an invited member of the Faculty of 1,000 Biology in the immunology discipline.
Barbara Shacklett
Dr. Barbara Shacklett is a virologist and immunologist whose laboratory focuses on mucosal immunity to HIV. Dr. Shacklett received her B.S. in Microbiology from Rutgers University, followed by a Ph.D. in Microbiology from the University of California. She completed postdoctoral training in virology at the Institut Cochin in Paris, France, and in cellular immunology at the Aaron Diamond AIDS Research Center in New York. In 2003, she was appointed to a faculty position at UC Davis, where she now holds the rank of tenured full professor. Dr. Shacklett's laboratory studies antiviral host defenses in mucosal tissues of the gastrointestinal and reproductive tracts. She is also involved in studies to develop mucosal vaccines and microbicides and to eradicate HIV from tissue reservoirs.
Britta Siegmund
Britta Siegmund has received her MD from the Ludwig-Maximilians-University in Munich and continued her training as Postdoc in the lab of Charles Dinarello in Denver, USA and completed her training in gastroenterology at the Charité – Universitätsmedizin Berlin. In 2012 she was appointed as Heisenbergprofessor for "Translational Gastroenterology – IBD" and since 2013 she is professor and head of the Department of Medicine (Gastroenterology, Infectious Diseases, Rheumatology) at the Campus Benjamin Franklin of the Charité – Universitätsmedizin Berlin, Germany. She is one of the founders of the German IBD Study Group and is an active member of ECCO. Her research interest lies in the better understanding of the basic mechanisms leading to the dysregulation of the mucosal immune system and the resulting clinical consequences in inflammatory bowel diseases. Thus, her group is taking translational questions from the bench to bedside andsvice versa. Since 2018 she has been member of the Leopoldina – the German Academy of Sciences.
Ludvig Sollid
Ludvig M. Sollid is the Director of the Centre for Immune Regulation in Oslo, Norway, which is a Research Council of Norway and FOCIS (Federation of Clinical Immunology Societies) center of excellence. He is also Professor at the University of Oslo and a Senior Consultant at the Oslo University Hospital-Rikshospitalet. His laboratory investigates the mechanisms for association of MHC molecules with disease and the involvement of T and B cells in the pathogenesis of autoimmune disorders. Sollid has particularly been interested in deciphering the immune mechanism underlying celiac disease. He is the recipient of several research awards including the Research Council of Norway's Møbius Prize for Outstanding Research, the Warren Prize for Excellence in Celiac Disease Research, the Rank Prize in Nutrition and the UEG Research Prize.
Malcolm Starkey
Dr. Starkey completed his PhD in Immunology and Microbiology at The University of Newcastle, Australia. He then undertook post-doctoral training the National Heart and Lung Institute, Imperial College, London, before returning to Australia as a National Health Medical Research Council (2014-17) and Australian Research Council (2018-20) fellow. He is now the leader of the Immunology and Regenerative Medicine research group in the discipline of Immunology and Pathology at Monash University, Melbourne, Australia. His group studies how respiratory challenges in early life impair the normal development of the lung and a healthy immune system and how this may predispose to chronic diseases such as asthma, emphysema. His group also studies the immune system in the urinary tract with a particular focus on urinary tract infection, kidney injury and stone formation. The primary interest of his research group is type 2 immunity, particularly group 2 innate lymphoid cells.
Warren Strober
Dr. Warren Strober is Chief of the Mucosal Immunity Section in the Laboratory of Host Defenses at NIH. His main areas of interest in Mucosal Immunology center around the pathogenesis of inflammatory bowel diseases and GI disease associated with immunodeficiency. His research in these areas has been recognized by several awards including the PHS Distinguished Service Medal, the Lifetime Achievement Award of SMI and the William Beaumont Award of the American Gastrointestinal Association. In addition, he was recognized as Doctor of Medicine, Honoris Causa by the Charite Hospital, Humboldt University. Finally, Dr. Strober served as President of the Society for Mucosal Immunity and has had the privilege of training many prominent members of the community of mucosal immunologists.
Kiyoshi Takeda
Kiyoshi Takeda graduated from Osaka University School of Medicine in 1992 and conducted his PhD work at the Graduate School of Medicine, Osaka University under the supervision of Prof. Shizuo Akira. He was an assistant professor in Hyogo College of Medicine, and Research Institute for Microbial Diseases, Osaka University, where he worked on the mechanisms for Toll-like receptor-dependent pathogen recognition. In 2003, he became a professor at Medical Institute of Bioregulation, Kyushu University, and then moved to Graduate School of Medicine, Osaka University in 2007. He is also a professor at WPI Immunology Frontier Research Center, Osaka University. His present research activity is focused on understanding the pathogenesis of inflammatory bowel diseases, particularly the analysis on how intestinal homeostasis is maintained by mucosal innate immune cells and epithelial cells.
Mark Travis
Mark Travis completed a PhD in protein biochemistry at the University of Manchester in 2004, studying the structure and function of integrin adhesion receptors. He then went to the University of California, San Francisco, as an American Lung Association Fellow, where he worked on the role of integrins and TGF-beta in immune regulation. Mark returned to Manchester as a Royal Commission Fellow in late 2006, before taking up a position as an RCUK Fellow in October 2007. Mark became a Lecturer in 2012, a Senior Lecturer in 2015 and Professor in 2018, and has continued studying how TGF-beta regulates immune responses, identifying new pathways by which integrins activate TGF-beta to control immune responses during homoeostasis, infection and inflammation.
Holms Uhlig
Dale Umetsu
Dale trained clinically as a pediatrician, allergist and immunologist, but developed research interests in the basic immunobiology of allergy and asthma. He studied subsets of CD4 T cells, NKT cells, Treg cells and innate lymphoid cells in the context of asthma and allergy, and has also led translational medicine studies in the areas of asthma and food allergy. He was a tenured professor at Stanford University and at Harvard Medical School as a researcher, teacher and clinician; currently he is a Principal Medical Director at Genentech in the Respiratory and Allergic Diseases Section, and a clinical/teaching professor at University of California, San Francisco. Dale severed SMI as Treasurer from 2007-2011, as a member of the Editorial Board of Mucosal Immunology from 2008, and as Associate Editor from 2009 to the present.
Eduardo Villablanca
Eduardo Villablanca completed his degree in Molecular Biotechnology Engineer in 2004 at the University of Chile, Santiago, Chile, where he worked on developmental biology using the zebrafish model. Eduardo earned his PhD degree in Molecular Medicine at the S. Raffaele Vita-Salute University, Italy. During his Ph.D. thesis, he worked on the role of oxysterols in Dendritic Cell (DC) functions and their implications in antitumoral immune responses. In 2008, Eduardo joined Dr. Rodrigo Mora's lab at Harvard Medical School to complete his postdoctoral training. In the Mora laboratory, Eduardo gained a strong understanding on mucosal immunology and leukocyte trafficking. In 2012, Eduardo was appointed Instructor of Medicine at Harvard Medical School, Assistant Immunologist at MGH and Research Scientist at the Broad Institutet. As instructor of Medicine, Eduardo joined Professor Ramnik Xavier lab (Broad Institute) to get expertise on genetic risk factors associated to IBD and analysis of the microbiome. Eduardo was appointed Wallenberg Academy Fellow and joined the Department of Medicine, Karolinska Institutet in November 2014. Eduardo currently holds a position as Associate Professor and lead a team focused on the identification of novel molecular and cellular mechanisms underlying the initiation and resolution of inflammatory bowel disease (IBD).
Jo Viney
Jo Viney received her doctorate degree from St. Bartholomew's Hospital at the University of London in 1991. She then completed two postdoctoral fellowships — the first at the Imperial Cancer Research Fund in London, and the second at Genentech in South San Francisco. Following her training, Dr. Viney joined Immunex in Seattle in 1995 as a Staff Scientist. She remained at the company (which was acquired by Amgen in 2002) until leaving to join Biogen Idec in 2011. Dr. Viney's research revolves around understanding the mechanistic basis of immune homeostasis in organs susceptible to inflammatory disease. Her basic research interests have covered investigating tolerogenic antigen presentation in the intestine, new mouse models of colitis, and novel butyrophilin-like (BTNL) inhibitory molecules. Dr. Viney and her teams have also delivered multiple NMEs into clinical development for asthma, rheumatoid arthritis, psoriasis, lupus, and inflammatory bowel disease. She is also the Vice President of the Immunology Research group at Biogen Idec, and the Past President for the Society for Mucosal Immunology (SMI).
Colby Zaph
Colby Zaph received his BSc Honours degree in Biochemistry from the University of Saskatchewan, Canada in 1995 and his PhD from the University of Pennsylvania, USA in 2004, where he worked with Phillip Scott on the memory T cell response that develops following Leishmania major infection. He carried out his postdoctoral studies with David Artis at UPenn where he focused on the cellular and molecular mechanisms that control immunity and inflammation at mucosal sites, which continues to be the overall focus of his lab. He is currently Professor and Head of the Laboratory of Mucosal Immunity and Inflammation in the Department of Biochemistry and Molecular Biology at Monash University, Australia. His research is focused on the role of lysine methylation in epigenetic regulation of gene expression, as well as defining the molecular mechanisms of Vitamin A activity on the immune system in health and disease.