A compact, filter-free, double-layer perovskite single-pixel detector enables simultaneous recognition of overlapping dual-color metasurface images in complex environments.

Jiahao Xiong

Zhi-Hong Zhang

Hong-Chao Liu

Optical gain of perovskite nanosheets becomes increased when a micro-patterned structure is utilized, where gain saturation is analyzed in the plane of spectrum energy and stripe length.

Inhong Kim

Ga Eul Choi

Robert A. Taylor

Optical-electrical force nanoscopy. Fdip, Fes and FvdW are simultaneously applied and demodulated at the fundamental, second and third eigenmodes of a cantilever for PiFM, KPFM/EFM and topography images, respectively.

Junghoon Jahng

Sunho Lee

Eun Seong Lee

We perform wavefront control in a subcycle optical vortex pulse by manipulating its carrier-envelope phase. This adjustment affects both temporal and spatial characteristics through spatiotemporal coupling in the structured pulse.

Yu-Chieh Lin

Katsumi Midorikawa

Yasuo Nabekawa

Amanda P. Siegel

Kamran Avanaki

Near-infrared light absorption in 2D materials can be engineered using electrode fabrication methods, which were exploited to construct sensitive telecom-band photodetectors based on MoS2.

Chengyun Hong

Saejin Oh

Ji-Hee Kim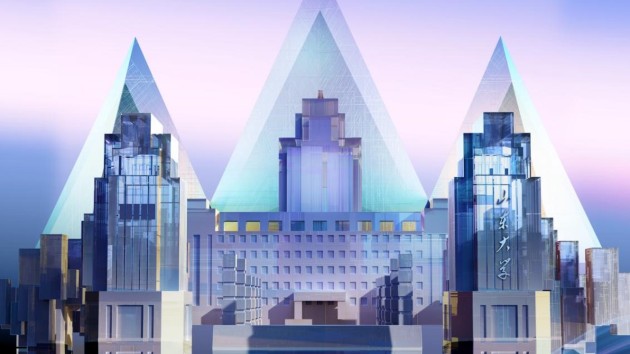 This special issue is dedicated to celebrating the 120th Anniversary of Shandong University (SDU) on October 15, 2021, while also highlighting captivating research works and reviews from various aspects of optics and photonics. The scope of this issue encompasses a wide range of topics, including but not limited to optoelectronic functional crystals, basic science, applied and engineering research, and their applications. The guest editors for this special issue consist of five prominent researchers in these fields: Prof. Yicheng Wu and Prof. Zhanggui Hu from Tianjin University of Technology, and Prof. Jiyang Wang, Prof. Xiangang Xu, and Prof. Haohai Yu from SDU. Inspired by Light: Science & Applications, this special issue features a series of cutting-edge works that explore the following areas:(1)Development of large-size optical crystals, growth techniques, and optoelectronic devices. (2)Discovery and preparation of new functional crystals, along with their characterization. (3)Innovative approaches in laser and nonlinear optics. (4)Novel concepts and techniques in material and optical science.