Emerging holographic optical elements and lithography-based devices are enhancing the performances of augmented reality and virtual reality displays with glasses-like form factor.

Jianghao Xiong

En-Lin Hsiang

Shin-Tson Wu

Emanuel Peinke

Tobias Sattler

Jean-Michel Gérard

A space-variant information density three-dimensional display with ultrawide field of view is achieved by a large-scale 2D-metagrating complex, which shows great potential for portable electronic devices.

Jianyu Hua

Erkai Hua

Linsen Chen

A photon-counting distributed free-space spectroscopy is proposed and demonstrated using lidar technique. It is suitable for remote spectrum analysis with range resolution over wide band.

Saifen Yu

Zhen Zhang

Jiawei Qiu

Topological holographic quench dynamics in a synthetic frequency dimension studied in modulated ring system shows the universal bulk-surface duality with complete topological information being encoded in the single time variable.

Danying Yu

Bo Peng

Luqi Yuan

A smart-scanning fluorescence microscope adapts its scanning scheme to the curved surface of embryonic cell sheets. This results in a considerable reduction in light dose without deterioration of the images.

Faris Abouakil

Huicheng Meng

Loïc LeGoff

Hengyang Xiang

Run Wang

Haibo Zeng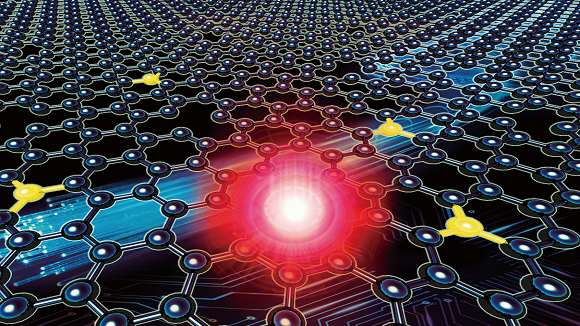 This special issue aims to explore the fundamental properties of emerging low dimensional optoelectronic materials and their applications in optoelectronic devices.