The incorporation of plasmonic core-shell nanostructures at the grain boundaries of perovskite films reduces the charge recombination loss through photo-brightening of trap states.

Kai Yao

Siqi Li

Dangyuan Lei

Emerging holographic optical elements and lithography-based devices are enhancing the performances of augmented reality and virtual reality displays with glasses-like form factor.

Jianghao Xiong

En-Lin Hsiang

Shin-Tson Wu

Emanuel Peinke

Tobias Sattler

Jean-Michel Gérard

A space-variant information density three-dimensional display with ultrawide field of view is achieved by a large-scale 2D-metagrating complex, which shows great potential for portable electronic devices.

Jianyu Hua

Erkai Hua

Linsen Chen

A photon-counting distributed free-space spectroscopy is proposed and demonstrated using lidar technique. It is suitable for remote spectrum analysis with range resolution over wide band.

Saifen Yu

Zhen Zhang

Jiawei Qiu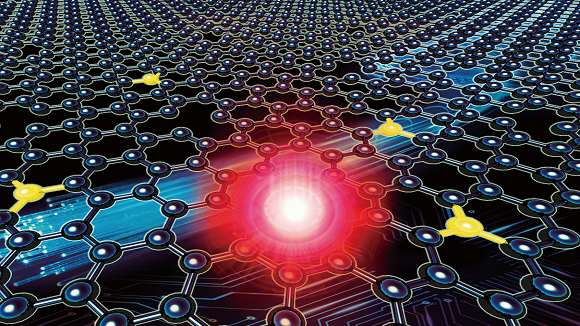 This special issue aims to explore the fundamental properties of emerging low dimensional optoelectronic materials and their applications in optoelectronic devices.