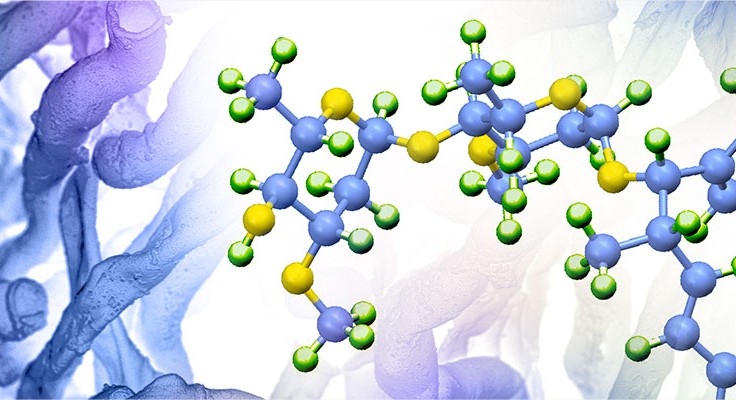 An International Journal Devoted to Research on Bioactive Microbial Products
Hyeri Ku

Yeonhee Lee

Sang Hee Shim

Akiho Yagi

Yuga Yamaguchi

Ryuji Uchida

Shinji Kamisuki

Hisanobu Shibasaki

Kouji Kuramochi

Enjuro Harunari

Haruka Doyo

Yasuhiro Igarashi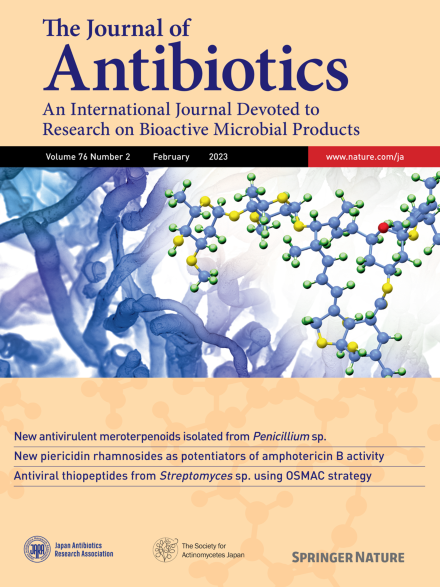 Announcements
New meroterpenoids from a soil-derived fungus Penicillium sp. SSW03M2 GY and their anti-virulence activity

New piericidin rhamnosides as potentiators of amphotericin B activity against Candida albicans produced by actinomycete strain TMPU-A0287

…and more

The October 2021 special issue of The Journal of Antibiotics "Approach toward molecular targeted therapy for cancer using microbial products" focuses on microbial secondary metabolites targeting molecules or signal transduction systems related to cancer development. We would like to thank Profs. Masaya Imoto and Manabu Kawada, the coordinators of this special issue.

The October 2020 special issue of The Journal of Antibiotics "Secondary Metabolites from Mushrooms" focuses on the compounds produced by mushrooms or cultured mycelia of mushrooms. We are extremely grateful to all the researchers for their diligence in contributing their work during the unprecedented time of the coronavirus pandemic. Coordinators: Profs. Timm Anke and Kazuro Shiomi.
Ashraf A. Kadry

May A. El-Antrawy

Amira M. El-Ganiny

Jun-Xia An

Yue Ma

Ying-Qian Liu