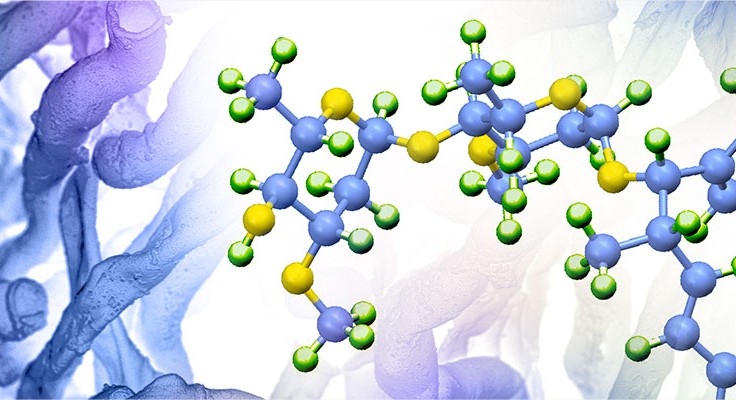 An International Journal Devoted to Research on Bioactive Microbial Products
Islam A. Abdelhakim

Takayuki Motoyama

Hiroyuki Osada

Zilu Tang

Yimin Chang

Guojian Zhang

Jesus D. Rosado-Lugo

Yangsheng Sun

Ajit K. Parhi

Milena Mišić

Branislava Kocić

Dejan Baskić

Elif Sena Demir

Ozlem Oyardi

Cagla Bozkurt-Guzel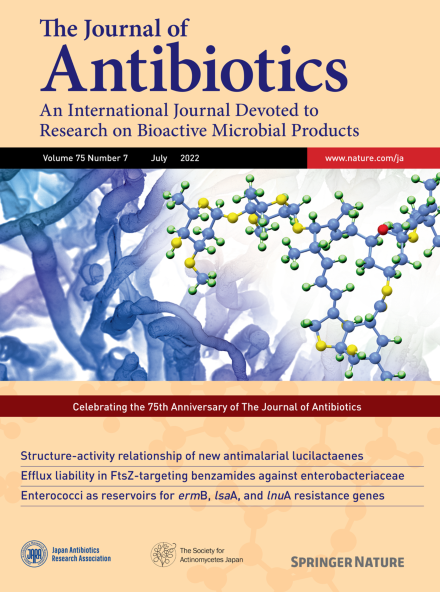 Announcements
Isolation of new lucilactaene derivatives from P450 monooxygenase and aldehyde dehydrogenase knockout Fusarium sp. RK97-94 strains and their biological activities

Evaluation of 2,6-difluoro-3-(oxazol-2-ylmethoxy)benzamide chemotypes as Gram-negative FtsZ inhibitors

…and more

The October 2021 special issue of The Journal of Antibiotics "Approach toward molecular targeted therapy for cancer using microbial products" focuses on microbial secondary metabolites targeting molecules or signal transduction systems related to cancer development. We would like to thank Profs. Masaya Imoto and Manabu Kawada, the coordinators of this special issue.

The October 2020 special issue of The Journal of Antibiotics "Secondary Metabolites from Mushrooms" focuses on the compounds produced by mushrooms or cultured mycelia of mushrooms. We are extremely grateful to all the researchers for their diligence in contributing their work during the unprecedented time of the coronavirus pandemic. Coordinators: Profs. Timm Anke and Kazuro Shiomi.
Xiaoming Liu

Chaoqin Zhang

Yiyi Shi

Dominika Czerwonka

Małgorzata Podsiad

Adam Huczyński

Ram Kumar

Nirbhay Singh

Sudheer Kumar Singh

Milena Mišić

Branislava Kocić

Dejan Baskić

Jesus D. Rosado-Lugo

Yangsheng Sun

Ajit K. Parhi

Elif Sena Demir

Ozlem Oyardi

Cagla Bozkurt-Guzel