About the Editors
Editors in Chief
Josh Neufeld


Josh Neufeld is a Professor and University Research Chair in the Department of Biology at the University of Waterloo, Canada. Dr. Neufeld's research combines molecular and cultivation approaches to study microbial communities in terrestrial, aquatic, and host-associated habitats with the goal of recovering and exploiting the "microbes that matter". His lab has recently focussed on exploring microbial communities associated with natural and engineered deep geological repository components for nuclear waste storage. Dr. Neufeld has served various editorial roles with microbiology journals for many years, is dedicated to promoting excellence in scientific communication, and is a member of the College of New Scholars, Artists and Scientists of the Royal Society of Canada.
Jillian Petersen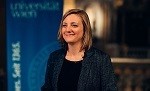 Jillian Petersen is Associate Professor in the Division of Microbial Ecology at the University of Vienna. The focus of her research group is on understanding host-microbe-environment interactions using a range of techniques from molecular biology and chemical imaging to biogeochemistry and aquarium culture. Although her experience has mainly been in marine research, her core interest is symbiosis in any habitat, and the group also runs projects on terrestrial symbioses. Dr. Petersen has supported ISME in several roles, including as member of the International Board and founder of the Early Career Scientist Committee. She is a member of the Young Academy of the Austrian Academy of Sciences and the Board of the Austrian Science Fund. Dr. Petersen is fascinated by the rapid evolution of scientific publishing practices in recent years, and is convinced that society-led journals such as The ISME Journal have a key role to play in shaping the future of science communication.
Lisa Stein


Dr. Lisa Y. Stein is a Professor of Environmental Microbiology at the University of Alberta. She co-leads a research team between the faculties of Science and Engineering that aims to convert fugitive greenhouse gas emissions into value-added products using the power of microbial diversity. She is also an expert on the nitrogen cycle and works with local vertical agriculture companies to improve plant growth and reduce greenhouse gas emissions by manipulating microbes in their system. Dr. Stein is a passionate advocate for scientific literacy and has joined others around the world to bring the rich science of microbiology into elementary and secondary curricula. She is among the authors of the "Microbiologists' Warning Consensus Statement," published in 2019, which proclaims that microorganisms are so critical to achieving an environmentally sustainable future that ignoring them risks the fate of humanity. Dr. Stein is a regular volunteer with Rapid Fire Theatre in her community and believes that the ability to improvise is the secret to excellence as an educator and communicator.
Editor in Chief, Reviews and Perspectives
Thulani Makhalanyane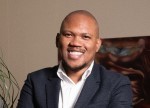 Thulani Makhalanyane is a Professor in the Department of Biochemistry, Genetics, and Microbiology, and a Department of Science and Innovation/National Research Foundation Research Chair at the University of Pretoria, South Africa. Dr. Makhalanyane's work has focused on understanding the ecology and evolution of microbial communities in extreme environments. His lab has also focused on exploring African microbiomes and antimicrobial resistance at local, regional, and global scales. He currently serves ISME in several capacities, including as a member of the Executive Advisory Board, the International Board, and as Program Director of the Ambassador Program. As a supporter and advocate of scientific societies, Thulani has served on several editorial boards. He believes in the transformative power of scientific societies, and the need to communicate microbial ecology to society.
Senior Editors
Petr Baldrian, Institute of Microbiology of the Czech Academy of Sciences, Czech Republic
Ye Deng, Chinese Academy of Sciences, China
Joanne Emerson, University of California, Davis, USA
Karoline Faust, Laboratory of Molecular Bacteriology, Rega Institute, KU Leuven, Belgium
Sara Hallin, Swedish University of Agricultural Sciences, Sweden
Jan Jansa, Institute of Microbiology of the Czech Academy of Sciences, Czech Republic
Britt Koskella, University of California, USA
Karen Lloyd, University of Tennessee, USA
Alexander Loy, University of Vienna, Austria
Thulani Makhalanyane, University of Pretoria, South Africa
Mike Manefield, University of New South Wales, Australia
Irene Newton, Indiana University, USA
Graeme Nicol, University of Lyon, France
Takuro Nunoura, Japan Agency for Marine-Earth Science & Technology (JAMSTEC), Japan
Satoshi Okabe, Hokkaido University, Japan
Valeria Oliveira, University of Campinas, Brazil
Amy Pruden, Virginia Tech, USA
Frederik Schulz, DOE Joint Genome Institute, USA
Frank Stewart, Montana State University, USA
Susannah Tringe, DOE Joint Genome Institute, USA
Daniel Vaulot, Sorbonne Université, France
Rebecca Vega Thurber, Oregon State University, USA
Jizhong Zhou, University of Oklahoma, USA