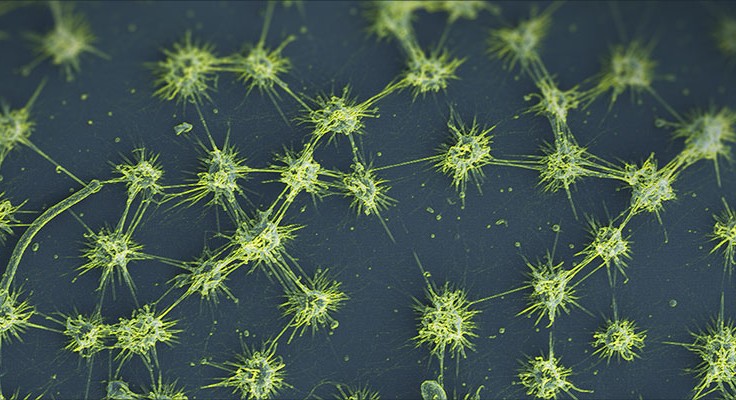 Publishing the latest research in microbial ecology, spanning the breadth of microbial life including bacteria, archaea, microbial eukaryotes, and viruses.  
Featured
Jay T. Osvatic

Benedict Yuen

Jillian M. Petersen

Nelson Khan

Edward Muge

Lukas Y. Wick

Bram W. G. Stone

Paul Dijkstra

Bruce A. Hungate
Takahiro Segawa

Takahiro Yonezawa

Nozomu Takeuchi

Alexander T. Tveit

Andrea Söllinger

Mette M. Svenning

Shane L. Hogle

Liisa Ruusulehto

Teppo Hiltunen

Yang Yu

Peng Wang

Yu-Qiang Zhang

Meng Li

Juan Du

Xuming Zhou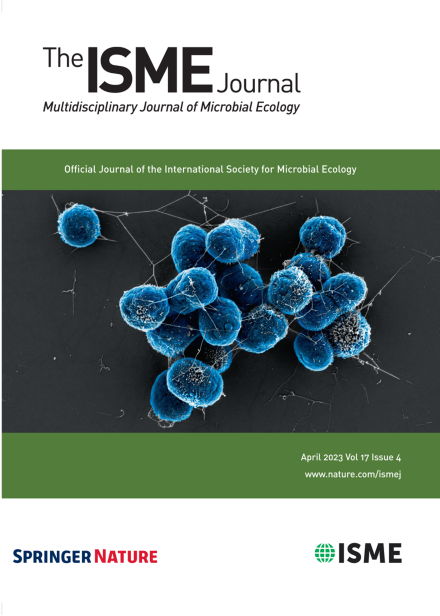 Announcements
Current Peer Review Metrics for The ISME Journal

The Editors-in-Chief are pleased to share the current peer review turnaround times for The ISME Journal

Time to first decision without external review (Average): 3 days

Time to first decision with external review (Average): 41 days

Each year the Editors in Chief recognize a selection of articles for their outstanding quality and impact. We hope you enjoy reading the articles that received the highest accolade, plus all shortlisted articles, in this collection.

The ISME Journal 2021 Outstanding Board Member Awards

The Editors-in-Chief wish to extend their congratulations to the following top three outstanding Editorial Board members, for their consistent hard work in offering a high number of quality reviews in a timely manner in 2021:

Willm Martens-Habbena

Stavros Veresoglou

Joy Buongiorno

Each receives an Open Access waiver for their next article and a one-year membership to ISME.

Join the ISMEJ Twitter Community. Follow us to keep up-to-date with the latest research and news from ISMEJ. Share your views, retweet, and give us feedback!
Laura Seidel

Elias Broman

Mark Dopson

Vinicius S. Kavagutti

Maria-Cecilia Chiriac

Markus Haber

Qinqin Wang

Shaodong Wei

Jonas Stenløkke Madsen

Sabiha Sultana

Stefan Bruns

Gerrit Wienhausen

Tao Xu

Xuanyu Tao

Jizhong Zhou

Lan Li Wong

Yang Lu

Thomas Seviour

Brent Nowinski

Xiaoyuan Feng

Mary Ann Moran

Magali de la Cruz Barron

Ellen van Velzen

David Kneis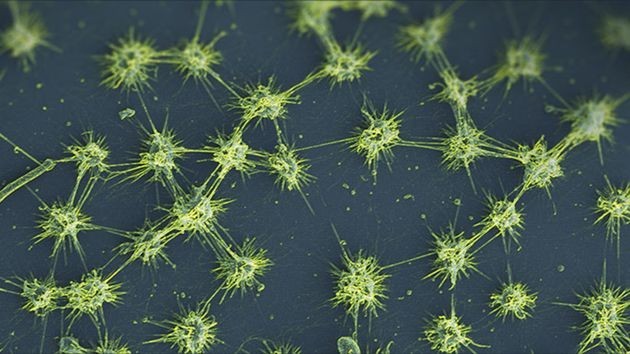 Our Editors-in-Chief are delighted to share with you a selection of key papers from each issue that highlight some of the best research published in The ISME Journal. These papers showcase the breadth of scope and coverage the journal consistently delivers to its readers. Editors Choice articles will be freely accessible for the month of the issue in which they feature.