About the Editors
Editors
Richard Atkinson, USA

Richard L. Atkinson is Emeritus Professor of Medicine and Nutritional Sciences, University of Wisconsin, Madison; Affiliate Clinical Professor of Internal Medicine, Virginia Commonwealth University, Richmond, VA; Adjunct Professor of Molecular Medicine and Drug Research, University of Karachi, Pakistan; Visiting Professor of Molecular Medicine, Karolinska Institute, Stockholm, Sweden; Executive Director of the Virginia Obesity Research Institute, Richmond, VA; and President of Obetech, LLC. He is Past President of the American Obesity Association, the North American Association for the Study of Obesity (now TOS), and the American Society for Clinical Nutrition. He is interested in obesity policy and has advocated for young investigator programs nationally and internationally. His recent research focuses on virus-induced obesity.
Ian Macdonald, UK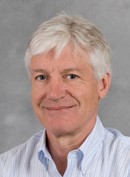 Ian Macdonald is Director of Research for the Faculty of Medicine and Health Sciences at Nottingham University. He is a member of the Scientific Advisory Committee on Nutrition for the UK Food Standards Agency, President of the (UK) Nutrition Society (2007-2010) and Chair of the Finance Committee of the International Association for the Study of Obesity. He has published over 290 peer-reviewed publications and his research interests include human metabolism and dietary alterations in health and disease; fat, carbohydrate and energy metabolism in exercise, over- and undernutrition; metabolic disturbances in obesity and diabetes; metabolic and nutritional factors affecting cognitive function; and the effects of nutrients on vascular function.
Associate Editors
M. S. Westerterp Plantenga, The Netherlands

Prof. dr. M. S. Westerterp Plantenga is Professor of Food Intake Regulation in Humans at Maastricht University, Faculty of Health, Medicine, Life Sciences, Nutrim, The Netherlands. Her research focuses on energy-homeostasis and reward-homeostasis. This encompasses the neuro-endocrinology of food-intake, energy expenditure and substrate oxidation, and the role of circadian rhythm and sleep, in the perspective of body-weight regulation and obesity. Margriet Westerterp-Plantenga participated in European projects, such as Diogenes, Full4Health, and PREVIEW. She has been a member of several editorial boards, scientific committees and of the Faculty Board of the Faculty of Health, Medicine, and Life sciences of Maastricht University.

Elizabeth Floyd, USA

Elizabeth Floyd is an Associate Professor at the Pennington Biomedical Research Center in Baton Rouge, Louisiana. Dr. Floyd's research interests are focused on understanding how ubiquitin-proteasome regulation of protein stability and activity influences adipocyte formation and adipose tissue biology. Her studies combining in vitro approaches with animal models have identified a specific ubiquitin ligase that regulates the relationship between adipocyte hypertrophy, induction of adipose tissue inflammation and insulin resistance in obesity. She is a member of The Obesity Society, the American Diabetes Association and the American Society of Biochemistry and Molecular Biology. Dr. Floyd has published over sixty peer-reviewed original articles, reviews and book chapter.
David Stensel, UK
David Stensel is Professor of Exercise Metabolism and Associated Dean for Research in the School of Sport, Exercise and Health Sciences at Loughborough University in the UK where he has been working since 1999. Prior to this David worked for six years at Nanyang Technological University in Singapore. David's research focuses on the relationship between physical activity and health. He is particularly interested in the potential of exercise for reducing the risk of diseases such as cardiovascular disease and type 2 diabetes as well as the role of exercise in regulating appetite and maintaining a healthy body composition. He is co-author of the textbook Physical Activity and Health: The Evidence Explained which is widely used on exercise science courses in the UK and overseas. David is a member of the American College of Sports Medicine (ACSM), the Association for the Study of Obesity (ASO) and the British Association of Sport and Exercise Sciences (BASES). He is on the Scientific Advisory Committee of the British Nutrition Foundation (BNF) and the Scientific Programme Committee of BASES. Further details of David's work may be obtained from his Loughborough University website.
Magdalena Pasarica, USA

Dr. Pasarica is an Associate Professor of Medicine at the University of Central Florida College of Medicine. She is board certified in Family Medicine, with a Ph.D. in Nutrition from Wayne State University and a Post-Doctoral Fellowship in Endocrinology from Pennington Biomedical Research Center. She has performed clinical, translational and basic research studies in the area of pathophysiology of adipose tissue, human adult stem cells, infectobesity, obesity and diabetes mellitus type 2. She was recognized early in her career as a rising star with the "New Investigator Award" from the International Obesity Society. In addition to research, Dr. Pasarica has dedicated her career to academic medicine through her work in training undergraduate and graduate medical students in primary care, obesity, diabetes and lifestyle medicine, and performing innovative medical education research. For a complete expertise, Dr Pasarica is also a practicing physician, which includes managing patients of all ages with obesity and educating other physicians about evidence-based obesity management. As the Medical Director of the student-run free clinic at her institution, Dr Pasarica has developed an advanced obesity evaluation and management component for which the clinic received the National Innovation Award for Healthcare Provider Training and Education from the Alliance for a Healthier Generation, the Bipartisan Policy Center, and the American College of Sports Medicine.
Pediatric Associate Editors
Joan Han, USA

Joan C. Han, M.D., is Associate Professor and Director of the Pediatric Obesity Program at the University of Tennessee Health Center and Le Bonheur Children's Hospital. Dr. Han received her undergraduate and medical education at Harvard University and completed residency in the Boston Combined Residency Program in Pediatrics at Children's Hospital Boston and Boston Medical Center. She received clinical research training at Nemours Children's Clinic in Jacksonville, Florida, and completed pediatric endocrinology fellowship at the National Institutes of Health. Her translational research focuses on the neuroendocrine regulation of energy balance and cognitive function in animal models as well as the genetic, environmental and behavioral determinants of metabolic health in the general population and in patients with rare disorders associated with obesity, including Alström, Bardet-Biedl, Prader-Willi and WAGR/11p deletion syndromes, MCR4 mutations and other defects of the leptin signaling pathway. Dr. Han has been the recipient of the Obesity Society's Ethan Sims Young Investigator Award and the National Institutes of Health Merit Award for her research on obesity.
Nicola Santoro, USA

Nicola Santoro is a Pediatrician with a research interest in obesity and its metabolic complications. He is currently studying the effect of gut microbiome on the body composition and the metabolic pathways leading to obesity, type 2 diabetes and nonalcoholic fatty liver (NAFLD) in obese youth. He is also interested in defining the metabolic phenotype of youth with NAFLD and testing how common and rare variants in certain genes (PNPLA3, GCKR, TM6SF2 etc.) may interact with the environment to convey susceptibility to pediatric fatty liver disease. His research is funded by NIH, AHA, JDRF and Allen foundation. He serves as peer reviewer for several journals and funding agencies.
Statistical Editor
David Allison, USA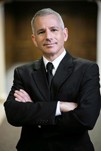 David B. Allison joined the faculty of the University of Alabama at Birmingham in 2001 where he is currently Distinguished Professor, Quetelet Endowed Professor of Public Health, Associate Dean for Science, Director of Office of Energetics, and Director of the NIH-funded Nutrition Obesity Research Center (NORC). He received his Ph.D. from Hofstra University in 1990. He then completed a post-doctoral fellowship at the Johns Hopkins University School of Medicine and a second post-doctoral fellowship at the NIH-funded New York Obesity Research Center at St. Luke's/Roosevelt Hospital Center. He has authored over 450 scientific publications and edited five books. He has won several awards, including the 2002 Lilly Scientific Achievement Award from The Obesity Society (TOS) and in 2009, he was awarded the Centrum Award from the American Society of Nutrition (ASN) and the TOPS research achievement award from the Obesity Society. In 2013, he was awarded the Alabama Academy of Science's "Wright A. Gardner" award and the American Society of Nutrition's (ASN) "Dannon Institute Mentorship" award and was elected as a Fellow of the American Statistical Association (ASA) in 2007. He serves or has served on numerous editorial boards of including the European Journal of Clinical Investigation, Obesity and Plos One.
Dr. Allison is also proud to be the founding Field Chief Editor of Frontiers in Genetics.
Dr. Allison's research interests include obesity, quantitative genetics, clinical trials, and statistical and research methodology. He also serves as a frequent consultant and expert witness in the legal setting.
Darren Greenwood, UK

Darren Greenwood is a Senior Lecturer in Biostatistics in the School of Medicine at the University of Leeds. He is Director of the World Health Organization Collaborating Centre for Nutritional Epidemiology at the University of Leeds and member of the Scientific Advisory Committee on Nutrition, which advises Public Health England and other UK government organisations on nutrition and related health matters. He has published over 200 peer-reviewed publications and his research interests include statistical and epidemiological methods applied to nutrition and cardio-metabolic health; nutrition across the life course; measurement error and validation of dietary assessment tools; complex randomized controlled trials; meta-analysis; cohort pooling and analysis of individual participant data; and big data applied to physical activity and nutrition.
View the Editorial Board here