Meet the Editors
Dr Emmanuel Weyne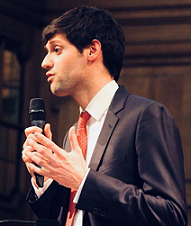 What is your current position?
I have finished my training in Urology at the University of Leuven, Belgium. Prior to my Urology training, I have completed a PhD looking in to new neuroregenerative therapies to treat erectile dysfunction as a consequence of the nerve injury occurring during radical prostatectomy. During my PhD I had the opportunity to spent several months at the lab of prof Trinity Bivalacqua at Johns Hopkins, Baltimore, USA. I am currently a senior clinical fellow at the University College London Hospitals (UCLH), London, UK, specializing in robotic uro-oncology.
Why sexual medicine research?
Since my PhD, I have always been very interested in Andrology. One of the advantages is that Andrology has a lot of overlap with different subfields within urology and is a very exciting and rapidly evolving field. I have been involved in different basic science research projects and it has always been a pleasure to see how different European centres collaborated to do innovative research in order to find new therapies for our patients.
What sexual medicine research/paper/innovation would you consider timeless?
I am still amazed by the original publication of Patrick Walsh and Pieter Donker on the anatomy of the erectile nerves and their aetiology in erectile dysfunction in 1982. Since then, the treatment of prostate cancer was not only revolutionized, but their paper also initiated a new aim to preserve and rehabilitate erectile function after prostate cancer treatment which we continue to optimize up to today. Furthermore, it is an excellent example on how great research breakthroughs can be achieved by critically exchanging knowledge and experiences between international colleagues.
Which young researcher/lab/company is on your "watchlist" and why?
I like to attend the yearly basic science session of the European Society of Sexual Medicine (ESSM) and European Association of Urology (EAU) meetings. Each year exciting research is being presented by established and new research group from within Europe and the rest of the world.
What piece of advice would you give to young scientists?
My advice to young researchers would be to go and attend conferences as much as possible. It is a wonderful way to discuss and share advice on different topics with world experts. Furthermore, it is important to built upon the experience of mentors. I would strongly encourage everybody to seek for collaboration opportunities and when offered take the chance of spending several months in a different research lab and research environment.
What sexual medicine applications would you like to see more of in industry?
I believe that use of stem cells for treatment of erectile dysfunction has shown many promising results in preclinical animal studies. Many clinical trials are currently being performed to explore their clinical potential in patients. If their efficacy can be confirmed, I believe they have the potential to become a revolution in the way we treat our patients.
What has been your favourite IJIR: Your Sexual Medicine Journal publication thus far? What kind of IJIR: Your Sexual Medicine Journal publication would you like to see more of?
As an editor, I am involved in the basic science section within IJIR. I have seen many exciting original publications. I think there is still a lot of opportunity to continue on this trend and we look forward to seeing many more interesting research manuscripts make their way to IJIR.
What important advice would you give to sexual medicine patients?
I always find it important to address sexual side effects of oncological treatment with patients. I believe that it is important to open up the discussion with patients as many of them might not have had an opportunity to speak about this topic and therefore are lacking a potential treatment of their sexual dysfunction.