Call for Papers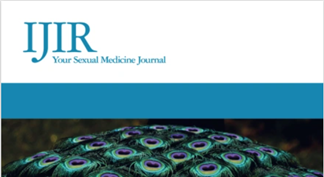 Dear colleagues and researchers,
We are delighted to announce a special issue of IJIR dedicated to exploring the fascinating and often overlooked topic of "Rare Sexual Disorders" guest edited by Dr. Murat Gül and Dr. Suks Minhas. This special issue aims to shed light on various rare sexual disorders affecting both males and females, providing a platform for in-depth research, clinical insights, and advancements in the field.
Rare Sexual Disorders encompass a diverse range of conditions that can significantly impact an individual's sexual health, well-being, and overall quality of life. However, due to their rarity, these disorders often receive limited attention in scientific literature, leading to a lack of awareness and understanding among healthcare professionals and the general public.
This special issue seeks to bridge this knowledge gap by inviting researchers, clinicians, and experts to contribute their original research, reviews, case studies, and perspectives on rare sexual disorders. We encourage submissions that explore the etiology, diagnosis, prevalence, treatment options, and psychosocial aspects of these disorders, as well as novel therapeutic approaches and emerging trends in the field.
Potential topics of interest include but are not limited to:
Persistent Genital Arousal Disorder (PGAD)
Male Hypoactive Sexual Desire Disorder (HSDD)
Female Orgasmic Disorder (FOD)
Post SSRI Sexual Dysfunction (PSSD)
Post-retinoid Sexual Dysfunction (PRSD)
Hard Flaccid Syndrome (HFS)
Post-orgasmic Illness Syndrome (POIS)
Post-finasteride Syndrome (PFS)
Persistent Sexual Arousal Syndrome (PSAS)
Sleep-Related Painful Erections (SRPE)
Traumatic Masturbation Syndrome
Vaginismus
Priapism
We invite authors to present their research findings, clinical experiences, and theoretical perspectives in order to foster a comprehensive understanding of these rare sexual disorders. We particularly encourage interdisciplinary studies that incorporate diverse perspectives from psychology, medicine, neuroscience, and other relevant fields.
Manuscripts should be submitted through Manuscript Tracking System by March, 2024 by selecting the Special issue S.I.: Rare Sexual Disorders. All submissions will undergo a rigorous peer-review process to ensure the highest scientific standards and the quality of the special issue. Accepted articles will be published online in an expedited manner to ensure the timely dissemination of valuable knowledge.
We hope that this special issue will serve as a catalyst for increased awareness, understanding, and improved clinical management of rare sexual disorders. By shedding light on these often-neglected conditions, we strive to contribute to the well-being and sexual health of individuals worldwide.
If you are interested, we suggest submitting a brief proposal/abstract to the editors, at drmuratgul@hotmail.com
We look forward to your valuable contributions to this special issue.