About the Editors
Editor-in-Chief
Janine Scholefield, Council for Scientific and Industrial Research, South Africa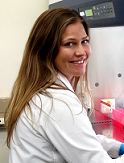 After completing her PhD in Human Genetics at the University of Cape Town (UCT), Janine Scholefield spent three years as a Nuffield Medical Fellow at the University of Oxford. Since returning to South Africa she has specialised in cellular modelling of disease by being the first to establish induced pluripotent stem cell research in the country. Her research interest is in developing physiologically relevant cellular models of disease using advanced technologies, including super-resolution microscopy, stem cells and genome engineering, especially within the unique context of the diverse sub-Saharan African genetic background. She is currently a Senior Researcher at the Council for Scientific and Industrial Research and holds an Honorary lectureship position in the Department of Human Biology at UCT. Janine is particularly engaged in promoting African research and its scientists by building collaborative networks from within the continent across the globe.
Associate Editors
Kristie Bloom, Wits/SAMRC Antiviral Gene Therapy Research Unit, South Africa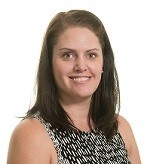 Kristie Bloom is a research scientist at the Wits/SAMRC Antiviral Gene Therapy Research Unit (AGTRU) in Johannesburg, South Africa. She received her PhD in Molecular Medicine from the University of the Witwatersrand (Wits) before embarking on a postdoctoral fellowship at the Institute for Transfusion Medicine and Gene Therapy (ITG) at the University Medical Center in Freiburg, Germany. Her main research focus is to develop gene therapy approaches that counter viral infections endemic to sub-Saharan Africa, with a particular interest in gene editing and epigenome modifying tools to disable the hepatitis B virus.
Theodore Friedmann, University of California San Diego, USA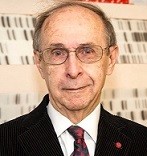 Theodore Friedmann, M.D. is internationally recognized for pioneering the birth and development of the concepts and key tools of human gene therapy. He is a Professor of Pediatrics and Muriel Whitehill Chair of Biomedical Ethics at the School of Medicine of the University of California San Diego (UCSD) and is a member of the UCSD Institute for Genomic Medicine. Following his A.B and M.D degrees at the University of Pennsylvania, Dr. Friedmann received his clinical training in pediatrics at the Children's Hospital and the Massachusetts General Hospital of Harvard University in Boston and did postdoctoral fellowships at the University of Cambridge, the National Institutes of Health, and the Salk Institute. In 1972, along with his colleague Richard Roblin, Ph.D., Dr. Friedmann published what is considered by many to be the first description of the need for and directions toward gene therapy for human disease. Since the publication of that article, Dr. Friedmann has continued to be a leader in human gene therapy as Director of the Gene Therapy Program at UCSD since 1993. His laboratory has made many important scientific and policy advances toward the goal of safe and effective gene therapy. Dr. Friedmann has been a national and international leader in the ethical and public policy aspects of human genetics and gene therapy, having served as a member of many national and international organizations including chairmanship of the U.S. National Institutes of Health DNA Advisory Committee, (RAC) and of the American Association for the Advancement of Science advisory committee on human germ line genetic modification. He served as president of the American Society for Gene and Cell Therapy, founding editor of Advances in Genetics and is current chairman of the genetics expert panel for the World Anti-Doping Agency. He has been recognized for his foundational work in human genetics, childhood neurodevelopment disease and gene therapy, including the Cross of Honor for Science and Art from the Republic of Austria, the Newton Abraham Chair at the University of Oxford and the 2015 Japan Prize in Medical Sciences and Medicinal Science.
Patrick Harrison, University College Cork, UK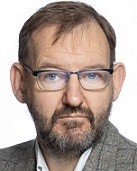 Patrick T Harrison is Senior Lecturer in Molecular Physiology in the Department of Physiology, BioSciences Institute, University College Cork (UCC), Ireland. He received his PhD in Virology from the University of Glasgow, UK, and BSc in Biochemistry from the University of Liverpool, UK. Patrick heads a Gene Editing Lab at UCC with a focus on correcting disease-causing mutations in Cystic Fibrosis and Cystinosis, and editing iPS cells to model skin disorders. He is a member of both the Physiological Society and the British Society for Gene and Cell Therapy which reflects his dual interest in using molecular techniques to better understand physiological processes in the context of developing gene-based approaches to treat disease. He is delighted to join Rafael and the rest of the Gene Therapy team as Associate Editor (Europe).
Ursula da Silveira Matte, Hospital de Clinicas de Porto Alegre, South America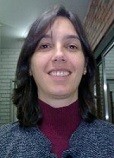 Ursula Matte graduated in Biological Sciences at the Universidade Federal de Rio Grande do Sul (UFRGS) and obtained her Ph.D. in Genetics and Molecular Biology at the same university. Her post-doctoral training was at the Cincinnati Children's Hospital Medical Center (USA). She is currently coordinator of the Research Center at Hospital de Clinicas de Porto Alegre (HCPA), and professor of Genetics at UFRGS. Research topics include gene therapy for mucopolysaccharidoses, bioethics and genetics, and molecular diagnosis of genetic diseases. She was elected affiliated member of the Brazilian Academy of Sciences in 2008.
Social Media Editor
Loretta Magagula, South Africa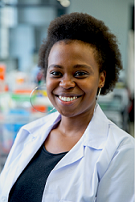 Loretta Magagula obtained a BSc in biochemistry, molecular and cellular biology, and physiology at University of the Witwatersrand, a BSc(Hons) in Biotechnology at the University of Pretoria, and an MSc in Clinical and Immunology at University of Cape Town (UCT). She has recently completed a Ph.D. in Chemical Biology at UCT, within the Biomedical Translational Research Initiative (BTRI). Her research interest is in understanding epigenetic variation and chromatin architecture in African cancers. She is the recipient of several fellowships including the Allan Gray Orbis Foundation, the South African National Research Foundation and the Carl Zeiss Foundation.
Outside of her academic career, Loretta co-founded the medical diagnostics start-up Incitech. Incitech has been awarded seed capital endowments from E-Squared, CDI Capital, the Technology Innovation Agency (TIA) and the South African Breweries Foundation (SABF) to prototype Incitech's patented flagship easy-to-use and fully integrated HIV self-test. Loretta has also volunteered her time to the Association of Allan Gray Fellows Executive Leadership Portfolio, where she has organized events and programmes supporting the leadership development of her peers and the education of young South Africans. She continues to support the Allan Gray Orbis Foundation as a selection consultant and mentor.