About the Partner
The Royal College of Ophthalmologists received its Royal Charter in 1988 and although a relatively new College in comparison to other Medical Royal Colleges with long histories, this College continues to strive to meet the needs of the 21st Century.
The Royal Charter and Ordinances of the College state that the purposes for which the College exist are to;
Advance the science and practice of ophthalmology
Educate medical practitioners in the science and practice of ophthalmology
Maintain proper standards in the practice of ophthalmology for the benefit of the public
Promote study and research in ophthalmology and related subjects and publish the useful results of such study and research
Further instruction and training in ophthalmology both in the United Kingdom and overseas
Educate the general public in all matters relating to vision and the health of the human eye
Through Council, the main committees of, Education, Examinations, Finance, Professional Standards, Scientific, Training and their Sub-committees the College puts into practice the Ordinances.
The College is responsible for:
Setting standards for the practice of ophthalmology
Conducting examinations
Reviewing the suitability of hospital units for the training of ophthalmologists
Providing professional advice and support for ophthalmologists
Defining and monitoring programmes of education and training
Producing scientific material such as Eye and clinical guidelines
Advising Government and other public bodies on matters of healthcare relating to ophthalmology
Providing statements and publishing reports on issues of public importance related to ophthalmology
Running a scientific congress and seminars for ophthalmologists in this country and abroad
The college has over 4,000 members worldwide.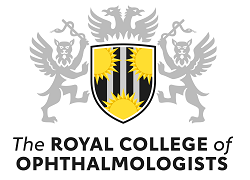 RCOphth Membership Login
Members of The Royal College of Ophthalmologists have unrestricted access to all Eye content. Simply log in to your membership account HERE and click on the Eye Journal link.
For further information, please contact the College:
The Royal College of Ophthalmologists
18 Stephenson Way
London
NW1 2HD
Tel: +44 20 7935 0702
Fax: +44 (0)20 7383 5258
Email: contact@rcophth.ac.uk