Editors
Our in-house editors are PhD-level scientists with research experience. All in-house editors work full-time for the journal to oversee the review process, handle manuscripts as primary editors, liaise with our Editorial Board Members and enforce journal policy. Editors also engage in other activities on behalf of the journal, such as attending and organizing conferences and meeting with scientists at their institutions.
In-house editors work closely with our Editorial Board Members to ensure that all manuscripts are subject to the same editorial standards and journal policies.
Chief Editor: Marike Schiffer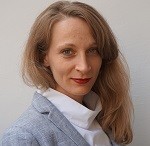 Marike completed her undergraduate studies in Psychology at the Ruhr University Bochum and received a Master's in Neuropsychology from Maastricht University. Following her PhD training at the Max Planck Institute for neurological research (2009-2011), Marike worked for four years as a post-doctoral researcher at the University of Oxford. In 2017, she left her position as Lecturer in Psychology at Brunel University London to become a professional editor at Nature Human Behaviour, where she handled cognitive science content and, since 2021, oversaw the journal's magazine section. In 2022, Marike became launch Chief Editor of Communications Psychology. Marike is based in the Berlin office.
Contact: marike.schiffer@nature.com
Senior Editor: Jennifer A. Bellingtier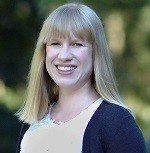 Jennifer completed her bachelor work in art history at the University of Southern California followed by her master work in social psychology at the University of Northern Iowa. Her doctoral work , completed at North Carolina State University (2014-2017), is in lifespan development psychology. She then worked for five years at Friedrich Schiller University Jena conducting research on subjective views of aging, stress and well-being, and emotion regulation. Prior to joining Communications Psychology as a Senior Editor in 2022, Jennifer was a member of the editorial boards for Journals of Gerontology: Psychological Sciences and Psychology and Aging. She is based in the Berlin office.
Contact: Jennifer.Bellingtier@springernature.com
Senior Editor: Antonia Eisenkoeck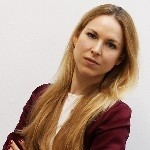 Antonia completed an undergraduate degree in Psychology at Goldsmiths University of London, followed by a Master's degree in Brain and Mind Sciences at University College London. She holds a PhD in Psychology from Goldsmiths, where she studied social cognition in autism. Antonia joined Springer Nature in 2020 as an Associate Publishing Manager at Nature Masterclasses. In 2021, she moved to Scientific Reports as an Associate Editor, where she took charge of expanding the psychology portfolio. Antonia joined Communications Psychology in 2023. She is based in the London office.

Contact: antonia.eisenkoeck@springernature.com