Editorial Board
Editorial Board Members work closely with our in-house editors to ensure that all manuscripts are subject to the same editorial standards and journal policies. Our Editorial Board Members are active researchers recognized as experts in their field. They handle manuscripts within their broad areas of expertise, and oversee all aspects of the peer review process from submission to acceptance.
Editorial Board Members

Inti Brazil
orcid.org/0000-0001-5824-0902
Research areas: experimental forensic psychology, psychopathy, antisocial personality, reinforcement-based learning, decision-making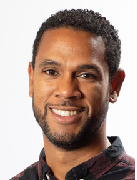 My main interest is studying (mal)adaptive behavior and decision-making in relation to psychopathic/antisocial tendencies observed in community and offender samples. To achieve this, I examine and integrate multiple levels of description by combining behavioral methods, electrophysiology, neuroimaging, and various data modeling techniques. I am also interested in the development of biopsychology-informed frameworks for capturing individual differences.
Personal webpage.
Hu Chuan-Peng
orcid.org/0000-0002-7503-5131
Research areas: self-cognition, drift-diffusion models, meta-science
Chuan-Peng is a Professor at the School of Psychology, Nanjing Normal University. His research interest includes meta-science, Bayesian hierarchical modeling, and its applications in self- cognition and mental health. He values equality, diversity, and inclusivity and actively promotes open scholarship both in the Chinese-speaking community and the international community.
Personal webpage


Xiaoqing Hu
orcid.org/0000-0001-8112-9700
Research areas: sleep, memory, voluntary forgetting, social cognitive neuroscience, affective neuroscience.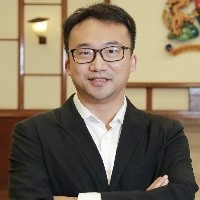 Dr. Xiaoqing HU is currently an Associate Professor in the Department of Psychology, and a Principal Investigator in the State Key Laboratory of Brain and Cognitive Sciences at the University of Hong Kong. His research focuses on sleep, memory dynamics and social learning. In particular, he examines how to modify unwanted memories during sleep, and the neurocognitive mechanisms underlying voluntary forgetting. He hopes this research can inform the development of novel memory- and sleep-based interventions to safeguard mental wellbeing and to promote resilience when facing life adversity. He obtained his Ph.D. from Northwestern University, Evanston, US.
Personal webpage
Saloni Krishnan
orcid.org/0000-0002-6466-141X
Research areas: developmental cognitive neuroscience, neurodevelopmental conditions, language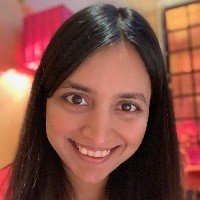 I investigate how language is organised in the developing brain, using behavioural, computational, and MRI techniques. My work has established brain differences in several developmental communication disorders, such as developmental language disorder and stuttering. I was named an APS Rising Star in 2022 and received the BPS Neil O'Connor award in 2021. My work is currently funded by an Academy of Medical Sciences Springboard Award and an MRC New Investigator Research Grant.
Lab webpage
Patricia Lockwood
orcid.org/0000-0001-7195-9559
Research areas: Social cognition, social neuroscience, decision-making, learning, ageing, lifespan, prosocial behaviour, cognitive neuroscience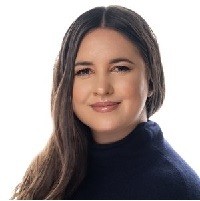 Dr. Patricia Lockwood is a Sir Henry Dale Fellow and Jacobs Foundation Research Fellow at the University of Birmingham. Her lab investigates social learning and decision-making across the lifespan and in neurological and psychiatric disorders using a mixture of computational modelling, behavioural measures, self report, patient studies and neuroimaging. You can read more about the work in the lab here: www.sdn-lab.org.
Lab webpage

Eva R. Pool
orcid.org/0000-0001-5929-1007
Research areas: Reward Seeking Behaviors; Conditioning and Associative Learning; Taste and Olfaction; Neuroimaging; Affective science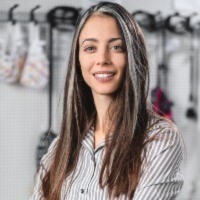 I studied psychology and neuroscience at the University of Fribourg and the University of Geneva. I continued my postdoctoral studies at the California Institute of Technology. Currently I work at the University of Geneva as Senior Researcher. My research focuses on the development of a deeper understanding of the psychological and neural mechanisms underlying reward-seeking behavior. More particularly, I am interested in gaining insights into how and why the human brain is vulnerable to situations where choice behavior is hijacked in service of outcomes that are no longer valued by the individual. To address these questions, I use a large variety of experimental procedures as well as meta-analyses and systematic literature reviews. In my research, I try to develop methods that combine theoretical frameworks and experimental paradigms developed through the study of animal behavior with psychophysiological techniques and fMRI protocols in healthy human volunteers.
Personal webpage
Daniel Quintana
orcid.org/0000-0003-2876-0004
Research areas: Psychoneuroendocrinology, psychophysiology, meta-science, research methods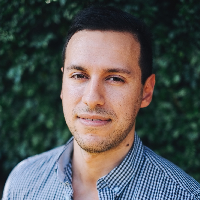 Dr. Quintana is a Senior Researcher at the University of Oslo and Oslo University Hospital, Norway. He obtained his PhD in psychology from the University of Sydney. His main research interest is the investigation of biological systems that link psychosocial factors to health, with a focus on neuroendocrine systems and the autonomic nervous system. His research group uses various research approaches, including intervention trials, large-scale genetics studies, neuroimaging, and the collection of autonomic nervous system data. His other research interest is meta-science, which is the evaluation and improvement of research methods. Dr. Quintana has received numerous honours for his research, including the International Society for Psychoneuroendocrinology Dirk Hellhammer Award, the University of Oslo Prize for Young Researchers, and the Royal Norwegian Society of Sciences and Letters Award for Young Researchers.
Personal webpage
Anna-Lena Schubert
orcid.org/0000-0001-7248-0662
Research areas: individual differences; cognitive abilities; processing speed; working memory capacity; attentional control; psychometrics; statistical modeling; mathematical modeling; EEG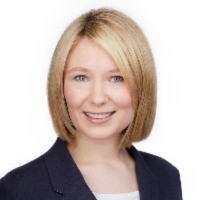 Anna-Lena Schubert is Professor for Analysis and Modeling of Complex Data in the Department of Psychology at the University of Mainz. She obtained her PhD in psychology from Heidelberg University in 2016, focusing on the relationship between mental speed and mental abilities. In her lab, she studies why some people are smarter than others, aiming to understand the elementary neurocognitive processes contributing to individual differences in higher-order cognitive abilities such as intelligence and reasoning. She has been working on the psychometrics of EEG data and mathematical models of cognition to overcome measurement problems, aiming to link theoretically guided measures of cognitive processes with individual differences in cognitive abilities. Her work integrates psychometric approaches with cognitive psychology, electrophysiology, and individual differences research. She is a fellow of the Psychonomic Society and received the Richard J. Haier Prize for Neuroscience Studies of Intelligence for her work on the neurocognitive mechanisms contributing to cognitive abilities. She also has an avid interest in open science and is a member of the Open Science Commission of the German Psychological Society (DGPs).
Personal webpage
Jonna K. Vuoskoski
orcid.org/0000-0003-0049-4373
Research areas: Music cognition, music and emotion, empathy, social bonding, crossmodal perception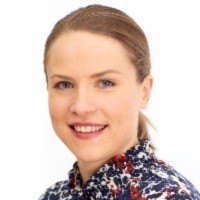 Jonna Vuoskoski is Associate Professor of Music Cognition at the University of Oslo, Norway. Her position is shared between the Departments of Psychology and Musicology, and she is also part of the leader group at the RITMO Centre for Interdisciplinary Studies in Rhythm, Time, and Motion, where she leads the Interaction & Pleasure research cluster. After completing her PhD at the Finnish Centre of Excellence in Interdisciplinary Music Research (University of Jyväskylä) in 2012, Vuoskoski has held postdoctoral positions at the Universities of Oxford (UK) and Jyväskylä (Finland). Her main areas of interest are music-induced emotion, empathy, and the social and embodied cognition of music.
Lab webpage

Interested in becoming an Editorial Board Member?
We will be expanding or Editorial Board as the journal grows and welcome applications for Editorial Board members across all clinical, translational and public health research fields. In an effort to be more inclusive of the research community as a whole, we are particularly interested in recruiting Early Career Researchers (individuals who completed their PhD or medical degree less than 10 years ago and hold a non-tenured position). We are also aiming for an equitable demographic representation within our Editorial Board, for example, with respect to gender, ethnicity and geography, and would encourage applications from a diverse pool of interested researchers.
As an Editorial Board Member for Communications Psychology you would be expected to share the same passion as the in-house editors to serve our communities by assessing, selecting and helping to improve the papers that the journal publishes. You should be willing to handle at least 3 manuscripts per month. We hope that this role would provide you with insight into the editorial process and foster a rich collaboration with our in-house team of professional editors.
Members of the Editorial Board will be given access to training modules to help develop their editorial skills, and our in-house editorial and administrative teams will be on hand to provide additional support where required.
If you would like to be considered as an Editorial Board Member for Communications Psychology, please use this google form.
Alternatively, you may also send an email to commspsychol@nature.com. Please include your name in the subject line and the following information in the email:
Your general subject area and types of manuscripts you would like to handle
Your CV and/or link to your research website
A brief statement about why you would like to be considered as an Editorial Board Member
Please note that we will keep your information only for the purposes of contacting you as a potential Editorial Board Member. If you would like us to delete your information at any time, please contact us.
Unfortunately, we are not able to respond to all applicants.