Editors
Our in-house editors are PhD-level scientists with research experience. All in-house editors work full-time for the journal to oversee the review process, handle manuscripts as primary editors, liaise with our Editorial Board Members and enforce journal policy. Editors also engage in other activities on behalf of the journal, such as attending and organizing conferences and meeting with scientists at their institutions.
In-house editors work closely with our Editorial Board Members to ensure that all manuscripts are subject to the same editorial standards and journal policies.
Chief Editor: Andreia Cunha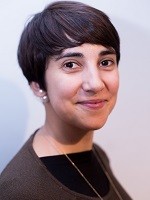 Andreia received a PhD in Immunology from Universidade Nova de Lisboa. She then joined Genome Medicine, where she handled translational and clinical manuscripts for five years. In 2018, she became team manager of the Biomedical and Translational Research Team at Nature Communications. In early 2020, Andreia rejoined Genome Medicine as Locum Chief Editor and later that year became launch Chief Editor of Communications Medicine. She is based in the London office.
Contact: andreia.cunha@nature.com
Senior Editor: Katharine Barnes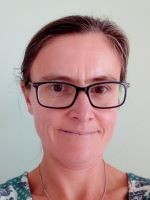 Katharine obtained a PhD in Cancer Pharmacology at the Institute of Cancer Research, London and did postdoctoral research at the University of Pittsburgh. She became an editor in 2001; her roles have included Editor of Trends in Pharmacological Sciences, Chief Editor and Managing Editor of Nature Protocols and locum Senior Editor at Nature Biomedical Engineering. She joined Communications Medicine in September 2021 and is based in the London office.
Contact: k.barnes@nature.com​
Associate Editor: Ben Abbott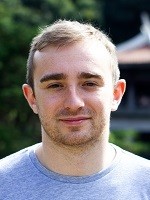 Ben studied for his BSc in Biomedical Sciences, MRes in Translational Medicine and PhD in Cancer Sciences at the University of Manchester, UK. His doctoral research was focused on the mechanisms of bone metastasis in prostate cancer. Ben joined Communications Medicine as one of the launch editors in October 2020, having previously worked as a Manuscript Editor on the BMC Series journals. He is based in the London office.
Contact: ben.abbott@nature.com