Editorial Board
Editorial Board Members work closely with our in-house editors to ensure that all manuscripts are subject to the same editorial standards and journal policies. Our Editorial Board Members are active researchers recognized as experts in their field. They handle manuscripts within their broad areas of expertise, and oversee all aspects of the peer review process from submission to acceptance.
Editorial Board Members

Noura Abul-Husn
orcid.org/0000-0002-5179-1944
Research areas: Genomic medicine, electronic health records, biobanks, genome-first approaches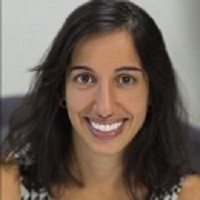 Noura S. Abul-Husn, MD, PhD is Associate Professor of Medicine and Genetics, founding Chief of the Division of Genomic Medicine in the Department of Medicine, and Clinical Director of the Institute for Genomic Health at the Icahn School of Medicine at Mount Sinai. She is a physician scientist with expertise leveraging large-scale genomic data linked to electronic health records. Dr. Abul-Husn's research aims to uncover the clinical impact of human genetic variation in diverse populations and drive the equitable implementation of genomic medicine. Her scientific contributions include pioneering genome-first approaches to provide novel clinical insights and inform therapeutic discovery. Dr. Abul-Husn has a BSc Honors in Life Sciences and MSc in Pharmacology from Queen's University in Canada. She completed her MD, PhD, and Internal Medicine/Medical Genetics residency at Mount Sinai in New York, and was elected to the Alpha Omega Alpha Medical Honor Society. She is board certified in Internal Medicine and Medical Genetics. Dr. Abul-Husn previously served as director of Translational Genetics at the Regeneron Genetics Center, during which time she received a 40 under 40 Rising Star Award. She is the recipient of the 2021 Dr. Michael S. Watson Genetic & Genomic Medicine Innovation Award from the ACMG Foundation for Genetic and Genomic Medicine.
Personal webpage
Joshua Bell
orcid.org/0000-0001-6892-8786
Research areas: Non-communicable disease, obesity, type 2 diabetes, cardiovascular disease, cancer, life course studies, causal inference, triangulation, mendelian randomization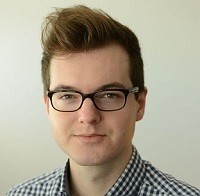 Dr Joshua Bell is an epidemiologist whose research examines modifiable risk factors for non-communicable disease. Specifically, his work applies observational and genetically informed methods to improve causal inference and study the influence of body composition and health behaviours on cardiometabolic diseases and cancers. He works within the MRC Integrative Epidemiology Unit at the University of Bristol, UK, and completed a PhD at UCL in 2015 which focused on metabolically healthy obesity and type 2 diabetes risk as part of the Whitehall II Study group. This followed an MSc in social epidemiology at UCL and a BSc in psychology, neuroscience and behaviour at McMaster University, Canada.
Personal webpage
Miranda Fidler-Benaoudia
orcid.org/0000-0001-9594-9881
Research areas: Cancer epidemiology, descriptive epidemiology, childhood, adolescent, youth health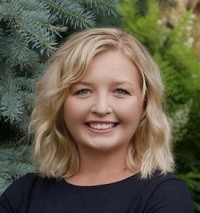 Dr Miranda Fidler-Benaoudia is a Cancer Epidemiologist/Research Scientist in the Department of Cancer Epidemiology and Prevention Research at Alberta Health Services, and an Adjunct Assistant Professor in the Departments of Oncology and Community Health Sciences at the University of Calgary. Her research focuses primarily on describing the burden of childhood, adolescent and young adult cancers and evaluating their related late-effects. She is additionally interested in sub-populations, such as indigenous peoples, and continues to undertake research comprehensively describing cancer indicators nationally, regionally and at global levels.
Personal webpage
Olivier Gevaert
orcid.org/0000-0002-9965-5466
Research areas: Genomics, imaging, electronic health records, machine learning, data fusion, artificial intelligence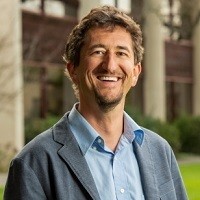 Dr. Gevaert is an Assistant Professor of Medicine (Biomedical informatics) & Biomedical Data Science at the Stanford University School of Medicine. The Gevaert lab long-term focus is on multi-scale data fusion: the development of machine learning methods for biomedical decision support using multi-scale biomedical data. Previously Dr. Gevaert pioneered data fusion work using Bayesian and kernel methods studying transcriptomics of breast and ovarian cancer. His subsequent work concerned the development of methods for multi-omics data fusion. This resulted in the development of MethylMix, to identify differentially methylated genes, and AMARETTO, a computational method to integrate DNA methylation, copy number and gene expression data to identify cancer modules. In the past few years, the Gevaert lab has expanded their work by focusing on linking molecular data with cellular and tissue-level phenotypes. For example, the lab has had seminal contributions in radiomics, radiogenomics and imaging genomics as instantiations of our long-term research theme on data fusion and the Gevaert lab has a track record in this field. In summary, the Gevaert lab has an interdisciplinary focus on developing novel algorithms for multi-omics, multi-modal and multi-scale biomedical data fusion and in future work is focused to develop novel machine learning algorithms for integrating disparate data streams.
Personal webpage
Edwin Jabbari
orcid.org/0000-0001-6844-882X
Research areas: Neurodegenerative disease, Parkinsonian disorders, neurogenetics, fluid biomarkers, clinical trials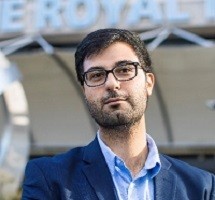 Dr Edwin Jabbari currently works as a Neurology registrar at the Royal Free Hospital and National Hospital for Neurology and Neurosurgery, London. From 2016 to 2020 he completed his PhD in Professor Huw Morris' group at the UCL Queen Square Institute of Neurology, focusing his research on discovering the genetic determinants of disease progression in Progressive Supranuclear Palsy (PSP). During this time he also played a central role in developing the PROSPECT study cohort, a UK-wide cohort of patients with atypical parkinsonian syndromes. Additionally, he has been involved in large-scale international trials involving patients with neurodegenerative diseases. Most recently, he led a multi-site collaborative project which discovered that LRRK2 is a genetic determinant of survival in PSP. Alongside his clinical Neurology training, he is currently working towards becoming a clinician scientist.
Personal webpage
Raymond Mak
orcid.org/0000-0002-8754-0565
Research areas: Lung cancer, radiation therapy, radiomics, artificial intelligence in medicine, clinical oncology, radiation oncology, cancer therapy toxicity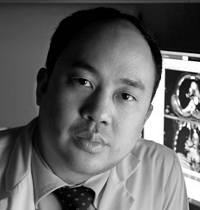 Raymond Mak MD, is an Associate Professor of Radiation Oncology at Harvard Medical School and Brigham and Women's Hospital/Dana-Farber Cancer Institute. Dr. Mak's research interests focus on developing imaging biomarkers to predict radiation therapy response in lung cancer patients and applying artificial intelligence techniques to automate radiation therapy planning. He has led crowd innovation and clinical trials to develop novel, clinically-relevant artificial intelligence techniques. Dr. Mak's clinical focus includes treatment of thoracic malignancies and novel image-guided radiation therapy techniques.
Personal webpage
Betty Raman
orcid.org/0000-0002-1239-9608
Research areas: Pathophysiology of cardiovascular disease with a focus on heart failure and inherited cardiomyopathies, non-invasive imaging of cardiovascular disease, with a special interest in hypertrophic cardiomyopathy, and of long term effects of SARS-CoV-2 infections in survivors.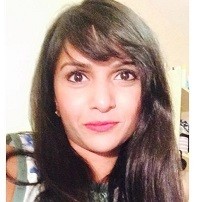 Dr Betty Raman is an academic cardiologist with expertise in inherited heart conditions, heart failure, multiorgan magnetic resonance imaging and COVID-19. Dr Raman completed her PhD from the University of Oxford. She is a senior researcher at the Radcliffe Department of Medicine, Oxford and a recipient of numerous young investigator awards, institutional excellence award and grants.
Personal webpage
Ganna Rozhnova
orcid.org/0000-0002-6725-7359
Research areas: mathematical modeling, infectious disease dynamics and control, public health measures, vaccination strategies, elimination; HIV, SARS-CoV-2, influenza, CMV, childhood infections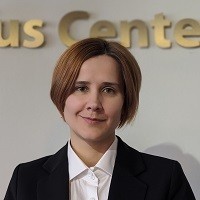 Dr Ganna Rozhnova is an Assistant Professor in Infectious Disease Modeling at the University Medical Center Utrecht in the Netherlands and an affiliated collaborator at the BioISI—Biosystems & Integrative Sciences Institute in Portugal. Her research centers on the application of infectious disease modeling to answer questions and support evidence-based policymaking in public health. She is interested in the emergence, evolution and spatio-temporal dynamics of infectious diseases on different scales (e.g., within-host or on population-level) as well as in the evaluation of the impact of interventions such as, e.g., vaccination or treatment, on transmission. Her most recent research addresses the prospects of HIV elimination, the impact of promising HIV cure strategies on HIV transmission, and (post-)pandemic dynamics of SARS-CoV-2. Other applications include influenza, CMV and childhood infections. Dr Rozhnova is a recipient of highly competitive awards (PhD and postdoctoral fellowships from FCT, Award "Stimulus for Research" from Calouste Gulbenkian Foundation), institutional excellence programs and held appointments as visiting scientist at the University of California (Santa Barbara, USA), the Gladstone Institute of Immunology and Virology (San Francisco, USA), and the MRC Biostatistics Unit (Cambridge, UK). The main funders of her current research are Aidsfonds, FCT and ZonMw.
Personal webpage
Melinda Suchard
orcid.org/0000-0002-6978-4654
Research areas: Immunology, immune tolerance, infectious disease, tuberculosis, biomarkers, diagnostics, measles, polio, rubella, hepatitis B, hepatitis A, tetanus, indoleamine 2,3-dioxygenase, HIV, cellular immunology, T cells, surveillance, public health
Dr Melinda Suchard obtained her MBBCh degree from the University of the Witwatersrand in 2000 after which she obtained her MMED and FCPath qualifications in clinical pathology. Since 2013 she heads the Centre for Vaccines and Immunology at the National Institute for Communicable Diseases with a joint appointment to Chemical Pathology, University of the Witwatersrand. The Centre comprises Regional Reference Laboratories for polio, measles and rubella for the World Health Organisation. Dr Suchard is president of the South African Immunology Society since 2018. She is also a member of the National Advisory Group on Immunization, the Immunology Expert Committee of the National Health Laboratory Service and the National Polio Expert Committee. She has a research interest in immune tolerance, particularly related to infectious diseases such as HIV and Tuberculosis. She has published widely in immunology, vaccinology and public health.
Personal webpage
Victor Volovici
orcid.org/0000-0002-5798-5360
Research areas: Stroke, cerebral aneurysms, subarachnoid hemorhage, brain AVM, research methodology, study design, causal inference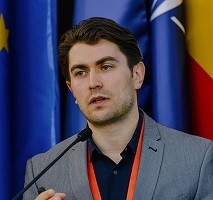 Dr Victor Volovici obtained his PhD in neurosurgery and epidemiology (medical decision making) at the Erasmus University of Rotterdam. His research focuses on stroke, in particular hemorhagic stroke (cerebral aneurysms, brain AVMs), but also on applying new methodological techniques for causal inference to answer critical research questions arising during clinical practice. While being a firm supporter of the power of randomized controlled trials, in some cases (diseases with low prevalence, or heterogeneity of treatment definitions- e.g. surgical treatment) observational techniques should be employed to inform best practice. He further enjoys a partnership and a collaboration with the "Iuliu Hatieganu" University, Cluj-Napoca, Romania, where he served as a visiting professor of experimental microsurgery, participating and leading microsurgical skill acquisition and skill maintenance research.
Personal webpage
Patrick Walker
orcid.org/0000-0002-9596-9628
Research areas: Mathematical modelling, malaria transmission dynamics and burden, COVID-19 dynamics, malaria in pregnancy, malaria surveillance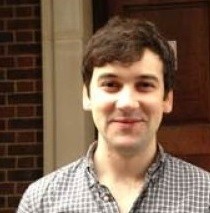 Dr Patrick Walker is a Lecturer in Infectious Disease Epidemiology within the MRC Centre for Global Infectious Disease Analytics at Imperial College London. His work primarily focuses upon mathematical models of the dynamics of malaria transmission and burden with a particular focus upon malaria in pregnancy. A key current research interest is the use of data collected from pregnant women attending antenatal care to better improve malaria surveillance and prevention, both in pregnant women and as a sentinel surveillance resource to measure wider community trends. Recently he has been heavily involved in the centre's COVID-19 response team leading work on projecting the global impact of the disease and options for mitigation and suppression of transmission.
Personal webpage
Di Yu
orcid.org/0000-0003-1721-8922
Research areas: Immunology, autoimmune disease, infection, cancer, immunotherapy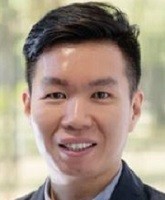 Dr Di Yu is a Professor of Immunology at the University of Queensland Diamantina Institute in Brisbane, Australia. He received his PhD from the Australian National University in 2007 and postdoctoral training at the Garvan Institute of Medical Research till 2010. Before joining the University of Queensland, he was a faculty member at Monash University from 2011 and the Australian National University ANU from 2017-2019. He leads the research team to investigate the mechanisms underlying the operations of T cell functional subsets cells in human health and disease, and aim to design new strategies to monitor personal immune status and modulate immune pathways to treat autoimmune diseases, infection and cancer.
Personal webpage
Amir Zarrinpar
orcid.org/0000-0001-6423-5982
Research areas: Microbiome, circadian rhythms, metabolism, obesity, NAFLD, engineered probiotics, precision medicine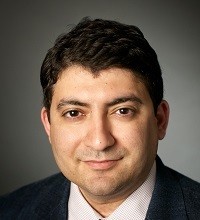 Dr Amir Zarrinpar is a physician scientist whose primary research is focused on the interactions of circadian biology, gut physiology and gut microbiome in the genesis of obesity and metabolic syndrome and involves manipulations of gut luminal environment (both content and bacteria) to disclose this link. He is also a board-certified gastroenterologist with an interest in obesity and NAFLD/NASH. He obtained A.B. degree in cognitive neuroscience from Harvard University and M.D./Ph.D. from UC San Diego, and residency and fellowship at UC San Diego. During his postdoctoral training at the Salk Institute, he showed time-restricted feeding restores normal circadian regulation and prevents adverse effects of diet-induced obesity, that the gut microbiome is circadian and its cyclical fluctuations are important for metabolism, and antibiotic-induced microbiome depletion alters systemic metabolic homeostasis via effects on gut signaling and metabolism. After establishing his own laboratory as Assistant Professor of Medicine at UC San Diego in 2017, he began demonstrating that genetically engineered native gut bacteria achieve targeted manipulations of metabolism and alleviate a pathologic phenotype in mice. He is a recipient of AASLD Liver Scholar Award and AGA Microbiome Junior Investigator Award. His research has been supported by a NIDDK/NIH, NHLBI/NIH, NIMH/NIH, AFAR, Prevent Cancer Foundation, NPKUA, and the AHA.
Personal webpage
Interested in becoming an Editorial Board Member?
We will be expanding or Editorial Board as the journal grows and welcome applications for Editorial Board members across all clinical, translational and public health research fields. In an effort to be more inclusive of the research community as a whole, we are particularly interested in recruiting Early Career Researchers (individuals who completed their PhD or medical degree less than 10 years ago and hold a non-tenured position). We are also aiming for an equitable demographic representation within our Editorial Board, for example, with respect to gender, ethnicity and geography, and would encourage applications from a diverse pool of interested researchers.
As an Editorial Board Member for Communications Medicine you would be expected to share the same passion as the in-house editors to serve our communities by assessing, selecting and helping to improve the papers that the journal publishes. You should be willing to handle at least 3 manuscripts per month. We hope that this role would provide you with insight into the editorial process and foster a rich collaboration with our in-house team of professional editors.
Members of the Editorial Board will be given access to training modules to help develop their editorial skills, and our in-house editorial and administrative teams will be on hand to provide additional support where required.
If you would like to be considered as an Editorial Board Member for Communications Medicine, please complete this Google form.
If you are not able to use Google forms, you may send an email to commsmed@nature.com. Please include your name in the subject line and the following information in the email:
Your general subject area and types of manuscripts you would like to handle
Your CV and/or link to your research website
A brief statement about why you would like to be considered as an Editorial Board Member
Please note that we will keep your information only for the purposes of contacting you as a potential Editorial Board Member. If you would like us to delete your information at any time, please contact us.
Unfortunately, we are not able to respond to all applicants.