Editorial Board
Editorial Board Members work closely with our in-house editors to ensure that all manuscripts are subject to the same editorial standards and journal policies. Our Editorial Board Members are active researchers recognized as experts in their field. They handle manuscripts within their broad areas of expertise, and oversee all aspects of the peer review process from submission to acceptance.
Editorial Board Members
Shiu Lun Ryan Au Yeung
orcid.org/0000-0001-6136-1836
Research areas: Alcohol; Cardiovascular diseases; Epidemiology; Mendelian randomization; Type 2 Diabetes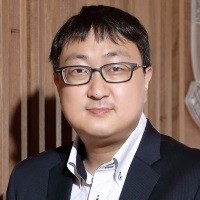 Ryan Au Yeung (MPH (HKU), PhD (HKU)) is currently an Assistant Professor at the School of Public Health, LKS Faculty of Medicine, The University of Hong Kong. He is interested in the use of Mendelian randomization to identify causes and consequences of cardiovascular diseases and type 2 diabetes, and to explore drug reposition opportunities. His earlier research focused on exploring the causal role of alcohol in cardiovascular diseases and mental health using ALDH2 polymorphism in a Southern Chinese Biobank (Guangzhou Biobank Cohort Study). His recent work involves the use of UK Biobank and summary statistics from genome wide association studies to explore pleiotropic effects of commonly prescribed medications in cardiovascular diseases and diabetes (e.g. metformin). With the COVID-19 pandemic, he is also using Mendelian randomization to explore determinants (e.g. glycaemic traits) contributing to COVID-19 susceptibility. Ryan Au Yeung is currently one of the academic leads of the "Children of 1997" birth cohort in Hong Kong, where he is responsible for curating the genomic and metabolomic data
Personal webpage
Ahmad Abou Tayoun
orcid.org/0000-0002-9134-1673
Research areas: Genomics; Genetics of disease; Rare disorders; Bioinformatics; Clinical Molecular Genetics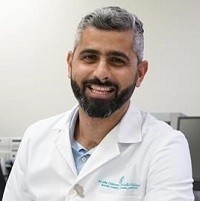 Ahmad Abou Tayoun is the Director of the Genomics Center of Excellence at Al Jalila Children's, and an Associate Professor of Genetics at Mohammed Bin Rashid University of Medicine and Health Sciences. He completed his doctoral studies in genetics at Dartmouth College, followed by a fellowship in molecular diagnostics at Dartmouth Medical School. In 2013, he joined Harvard Medical School where he completed his clinical molecular genetics fellowship and, in 2015, became board-certified by the American Board of Medical Genetics and Genomics (ABMGG). Dr. Abou Tayoun is a fellow of the American College of Medical Genetics and Genomics (ACMGG). Prior to joining Al Jalila Children's, he was a director in the Division of Genomic Diagnostics at the Children's Hospital of Philadelphia, and also an assistant professor of Pathology and Laboratory Medicine at the University of Pennsylvania Perelman School of Medicine. Dr. Abou Tayoun's main research interests are centered around characterizing the genomic landscape of pediatric diseases in the Middle East and cataloguing the normal genetic variation in this population. Dr. Abou Tayoun serves on several expert groups in his field. He is a co-chair of the Clinical Genome Resource (ClinGen) Hearing Loss Expert Group, a member of the ClinGen Sequence Variant Interpretation (SVI) group and a member of the American College of Genetics and Genomics Interpreting Sequence Variants (ISV) workgroup. In those capacities, Dr. Abou Tayoun is working with international experts to establish guidelines and recommendations for sequence variant interpretation in genomic diagnostic settings.
Personal webpage
Shafqat Ahmad
Research areas: Cardiometabolic disease epidemiology, causal inference, gene-environment interactions, population genetics, metabolomics, microbiota, genetic and nutritional epidemiology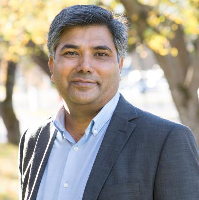 Shafqat Ahmad is a Researcher at Uppsala University Sweden and his research focuses on understanding of cardiometabolic disease development. Shafqat's research combines methods from the molecular and genetic epidemiology field including biochemistry, genomics, metabolomics, microbiota with relation to lifestyle factors in large scale population-based studies to better understand the pathophysiology of cardiovascular disease and type 2 diabetes. Shafqat did his PhD at Lund University Sweden in 2015 where he studied the role of genetic and lifestyle factors in the pathogenesis of obesity. After PhD training, Shafqat joined Harvard T.H. Chan School of Public Health and Harvard Medical School, Harvard University USA where he studied the role of diet in relation to cardiometabolic disease. Since 2018, Shafqat is working at Uppsala University Sweden. In 2018, Shafqat was the recipient of the Rising Star Award from European Association for the Study of Diabetes (EASD), finalist for the Young Investigator Award at American Heart Association, and was awarded the Best Young Research Award from the Department of Medical Sciences, Uppsala University Sweden.
Personal webpage.
Omar Yaxmehen Bello-Chavolla
orcid.org/0000-0003-3093-937X
Research areas: Diabetes, Cardio-metabolic medicine, Aging, Statistical Modelling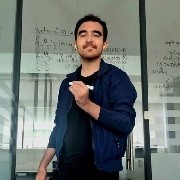 Associate Professor at the National Institute for Geriatrics in Mexico City and an Instructor in Physiology and Applied Biostatistics at the National Autonomous University Faculty of Medicine in Mexico. The focus of my research is on cardio-metabolic disease risk factor epidemiology in high burden settings and on the intersection of these risk factors with the aging process in metabolic and endocrine systems. My research program leverages domestic and international collaborations to identify how molecular, clinical, and sociodemographic mechanisms underlying metabolic aging accelerate the risk for cardiovascular disease among adults in Mexico and in Latin America, with a focus on diabetes, pre-diabetes, insulin resistance and obesity.
Lab webpage.
Fadil Bidmos
orcid.org/0000-0003-2843-409X
Research areas: Bacterial vaccine antigens, bacterial meningitis, human monoclonal antibodies, conjugate vaccines, IgG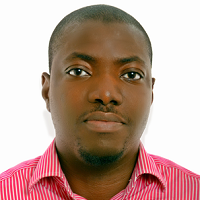 Fadil Bidmos is a MRC Career Development Fellow at Imperial College London. He received training in molecular bacteriology and immunology at University of Leicester where his PhD explored the vaccine candidacy of 2 iron-acquisition proteins for a prospective meningococcal vaccine. Thus, his research expertise is in the area of vaccine antigen discovery and design for bacterial pathogens using advanced tools and strategies such as Reverse Vaccinology 2.0 and bacterial glycoengineering. His research also extends to investigations of the breadth of the adaptive immune response to: experimental human challenge; bacterial vaccines; disseminated infection (specifically in childhood diseases); and long-term asymptomatic colonisation of the nasopharynx by meningococci.
Personal webpage
Francesco Ciompi
orcid.org/0000-0001-8327-9606
Research areas: computational pathology, artificial intelligence, precision oncology, medical image analysis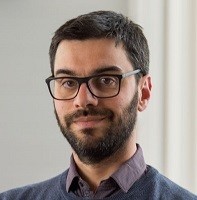 Francesco Ciompi is Assistant Professor in Computational Pathology. He received a Master's degree in Electrical Engineering from the University of Pisa in 2006 and a Master's degree in Computer Vision and Artificial Intelligence from the Autonomous University of Barcelona in 2008. In 2012, he obtained the Ph.D. (cum laude) in Applied Mathematics and Analysis at the University of Barcelona, with a thesis on machine learning for medical image analysis. In 2013, he joined the Diagnostic Image Analysis Group at Radboud University Medical Center as a postdoctoral researcher, working on automated Chest CT image analysis for efficient lung cancer screening. In 2016, he joined the Computational Pathology group of Radboud University Medical Center, where he is currently leading a research group working on artificial intelligence for computational pathology applications in precision oncology and computer-aided diagnosis.
Personal webpage
Vijaykrishna Dhanasekaran
orcid.org/0000-0003-3293-6279
Research areas: Infectious diseases, molecular evolution, genomic epidemiology, phylogenetics, phylodynamics, disease emergence and transmission, RNA viruses, influenza, SARS-CoV-2
Vijaykrishna Dhanasekaran, PhD is Associate Professor, and head of pathogen evolution Lab at School of Public Health and HKU-Pasteur Research Pole at The University of Hong Kong. He has a BSc MSc and MPhil from University of Madras, India and a PhD (2002-2005) in microbial ecology and evolution from University of Hong Kong. Before joining HKU, he was faculty at Duke-NUS Medical School Singapore from 2010 and Monash University Australia from 2016-2020. His primary research focus is on infectious disease epidemiology and evolution. By conducting epidemiological studies across Asia-Pacific, and application of computational methods at the intersection of epidemiology, phylogenetics, and population genetics, his group aims to advance understanding of the genetic and ecological factors that determine the emergence and distribution of infectious diseases.
Personal webpage
Carlota Dobaño
orcid.org/0000-0002-6751-4060
Research areas: Malaria immunology and vaccines, neglected tropical diseases immunology, immune responses during pregnancy and infancy, COVID-19 immunology and vaccines, systems immunology and vaccinology, biomarkers of immunity and pathogenesis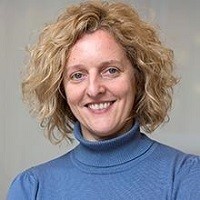 Carlota Dobaño is the head of the Malaria Immunology Group at the Barcelona Institute for Global Health (ISGlobal) and coordinates large multicentre studies on naturally acquired and experimentally immunity to malaria, SARS-CoV-2 and other infections. In 1992 she graduated in Pharmacy and Pharmacology at the Universitat de Barcelona, Spain. In 1994 she completed an MSc in Applied Molecular Biology of Infectious Diseases at the London School of Hygiene and Tropical Medicine, UK, developing her thesis project at the Department of Parasitology, National Institute for Medical Research, Medical Research Council, London. In 1999 she obtained her PhD degree the University of Edinburgh, Scotland, in the study of naturally-acquired immune responses to Plasmodium falciparum, with research work on severe malaria conducted at the Malaria Project and Wellcome Trust Centre, Blantyre, Malawi. During 1999-2002 she was a postdoctoral fellow working on malaria vaccine preclinical development at the Malaria Program, Naval Medical Research Center, USA. In 2003 she joined ISGlobal and the Manhiça Health Research Centre, Mozambique, to become a laboratory group leader in immune epidemiology research of poverty diseases.
Personal webpage
Joyita Dutta
orcid.org/0000-0002-6712-4927
Research areas: Neuroimaging, connectomics, Alzheimer's disease, digital health, machine learning, artificial intelligence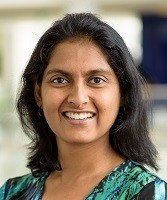 Dr. Joyita Dutta is an Associate Professor in the Department of Biomedical Engineering at the University of Massachusetts Amherst. She received her B.Tech. from the Indian Institute of Technology Kharagpur and her M.S. and Ph.D. degrees from the University of Southern California. She directs the Biomedical Imaging and Data Science Laboratory (BIDSLab) which develops signal processing and deep learning techniques for imaging, graph, and time-series datasets. Her research interests include Alzheimer's neuroimaging, brain network analysis, and wearables data analytics for sleep and personal health monitoring. Her scientific contributions include the development of a broad range of tools for medical image reconstruction and enhancement with a focus on multimodality information integration. She was the recipient of the 2016 Tracy Lynn Faber Memorial Award from the Society of Nuclear Medicine and Molecular Imaging (SNMMI) and the 2016 Bruce Hasegawa Young Investigator Medical Imaging Science Award from the IEEE.
Personal webpage
Elise Erickson
orcid.org/0000-0002-6655-3500
Research areas: Maternal morbidity, postpartum hemorrhage, epigenetic aging, pharmacogenetics, care during childbirth
Elise Erickson, PhD, CNM is an Assistant Professor at the University of Arizona. She has been a practicing Certified Nurse Midwife since 2005 and since completing a PhD in 2018, studies pregnancy, childbirth and maternal health. Her work is largely focused on a variety of mechanisms underpinning maternal health from epigenetic/genetic variability to clinical practice variation and social determinants of health. Specific areas of interest include postpartum hemorrhage, epigenetic aging, oxytocin response/use, health disparities and the physiology of parturition.
Personal webpage
Miranda Fidler-Benaoudia
orcid.org/0000-0001-9594-9881
Research areas: Cancer epidemiology, descriptive epidemiology, childhood, adolescent, youth health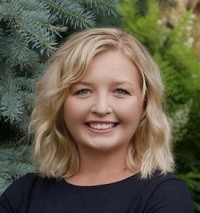 Dr Miranda Fidler-Benaoudia is a Cancer Epidemiologist/Research Scientist in the Department of Cancer Epidemiology and Prevention Research at Alberta Health Services, and an Adjunct Assistant Professor in the Departments of Oncology and Community Health Sciences at the University of Calgary (Canada). Her research focuses primarily on describing the burden of childhood, adolescent and young adult cancers and evaluating their related late-effects. She is additionally interested in sub-populations, such as indigenous peoples, and continues to undertake research comprehensively describing cancer indicators nationally, regionally and at global levels.
Personal webpage
Catherine Freije
orcid.org/0000-0002-1939-3102
Research areas: Virology, infectious disease, CRISPR-Cas systems, diagnostics, antiviral therapeutics, viral genomics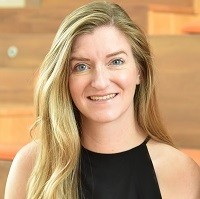 Dr. Catherine Freije is a Postdoctoral Fellow at The Rockefeller University in the Laboratory of Virology and Infectious Disease led by Dr. Charles Rice. She received a bachelor of science from Brown University and completed her Ph.D. in Dr. Pardis Sabeti's laboratory within Harvard University's Program in Virology. She has leveraged her expertise in virology and genomics to develop CRISPR-based technologies for diagnosing and treating viral infections. In 2019, she was named one of Forbes' 30 Under 30 in healthcare for her viral diagnostics work. Dr. Freije is currently a Berger Foundation Fellow supported by the Damon Runyon Cancer Research Foundation and is studying the relationship between hepatitis B viral diversity and the host immune response.
Personal webpage
Olivier Gevaert
orcid.org/0000-0002-9965-5466
Research areas: Genomics, imaging, electronic health records, machine learning, data fusion, artificial intelligence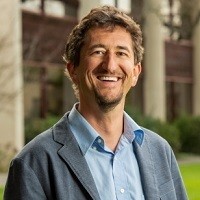 Dr. Gevaert is an Assistant Professor of Medicine (Biomedical informatics) & Biomedical Data Science at the Stanford University School of Medicine (USA). The Gevaert lab long-term focus is on multi-scale data fusion: the development of machine learning methods for biomedical decision support using multi-scale biomedical data. Previously Dr. Gevaert pioneered data fusion work using Bayesian and kernel methods studying transcriptomics of breast and ovarian cancer. His subsequent work concerned the development of methods for multi-omics data fusion. This resulted in the development of MethylMix, to identify differentially methylated genes, and AMARETTO, a computational method to integrate DNA methylation, copy number and gene expression data to identify cancer modules. In the past few years, the Gevaert lab has expanded their work by focusing on linking molecular data with cellular and tissue-level phenotypes. For example, the lab has had seminal contributions in radiomics, radiogenomics and imaging genomics as instantiations of our long-term research theme on data fusion and the Gevaert lab has a track record in this field. In summary, the Gevaert lab has an interdisciplinary focus on developing novel algorithms for multi-omics, multi-modal and multi-scale biomedical data fusion and in future work is focused to develop novel machine learning algorithms for integrating disparate data streams.
Personal webpage
Olivier Govaere
orcid.org/0000-0002-4426-6930
Research areas: Hepatology, pathology, NAFLD, hepatic cancer, biomarkers, multi-omics, spatial profiling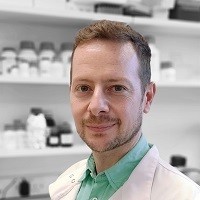 Olivier is a Tenure Track Professor at the Translational Cell & Tissue Research lab, Department of Imaging and Pathology at the KU Leuven in Belgium. He obtained his PhD in Molecular and Stem Cell Medicine at the KU Leuven, investigating the role of hepatic progenitor cells in liver regeneration and carcinogenesis. His postdoctoral work at Newcastle University in the UK, aimed to understand the pathophysiology of non-alcoholic fatty liver disease and to examine the determinants of individual risk for disease progression by using a "multi-omics" translational-science approach. His current work focusses on immunometabolism in metabolic associated fatty liver disease and spatial profiling.
Personal webpage
Elif Inan-Eroglu
orcid.org/0000-0001-9788-7266
Research areas: nutritional epidemiology, diet quality, adiposity, alcohol consumption, diabetes
Dr Elif Inan-Eroglu is a postdoctoral researcher at the Molecular Epidemiology Department of the German Institute of Human Nutrition. Elif received her PhD in nutrition and dietetics from Hacettepe University in Turkey and worked as a postdoctoral researcher at the University of Sydney, Australia where she developed an interest in nutritional epidemiology and public health. She was the recepient of the Early Career Network Public Health Researcher award by the European Association for the Study of Obesity in 2022. Elif's work covers a broad portfolio of nutrition research with the aim of better understanding how nutrition could affect long-term health outcomes. Her expertise includes nutritional epidemiology, obesity, clinical trials and alcohol consumption.
Personal webpage
Christiana Kartsonaki
Research areas: Statistics, Cohort studies, Cancer epidemiology, Biomarkers, Proteomics, Metabolomics, Oncogenic infections, COVID-19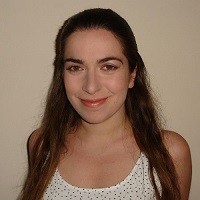 Christiana Kartsonaki is a Senior Statistician at the Clinical Trial Service Unit and Epidemiological Studies Unit (CTSU) in the Nuffield Department of Population Health, University of Oxford (UK). She is working on the epidemiology of cancer and other diseases, as well as on related statistical methods. Her interests include risk factors (including metabolic and lifestyle risk factors and infectious pathogens) and biomarkers for cancer, COVID-19, and statistical methods motivated by biomedical applications. She has a degree in Mathematics, an MSc in Applied Statistics and a DPhil in Statistics. She has previously worked in the Department of Oncology of the University of Oxford and at the Centre for Cancer Genetic Epidemiology in the Department of Public Health and Primary Care of the University of Cambridge.
Personal webpage
Shunsuke Koga
orcid.org/0000-0001-8868-9700
Research areas: Neurodegenerative disease, Movement disorders, Neuropathology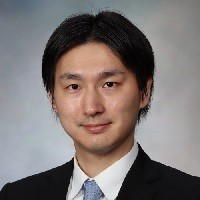 Dr. Shunsuke Koga is currently a Pathology Resident at the Hospital of the University of Pennsylvania, specializing in Anatomic Pathology and Neuropathology. Prior to this, he served as an Assistant Professor of Neuroscience at the Mayo Clinic. Driven by his desire to delve deeper into his field and learn systematically, Dr. Koga transitioned from his role at the Mayo Clinic to engage in intensive residency training. His decision underlines his commitment to constant growth and knowledge enhancement in the intricate fields of Neuropathology. Dr. Koga obtained an M.D. and Ph.D. from Chiba University and received clinical training in Neurology at Chiba University Hospital and postdoctoral training in Neuropathology at the Mayo Clinic. His research focuses on understanding the clinicopathological correlations and comorbid pathologies of synucleinopathies and tauopathies, with a particular emphasis on multiple system atrophy (MSA), progressive supranuclear palsy (PSP), and corticobasal degeneration (CBD). Dr. Koga's research is multi-faceted and includes the application of machine learning techniques in Neuropathology. Through the use of whole slide images from a collection of Mayo Clinic brain bank specimens, he aims to develop machine learning-based diagnostic models that can assist in decision-making in neuropathological diagnosis.
Personal webpage
Raymond Mak
orcid.org/0000-0002-8754-0565
Research areas: Lung cancer, radiation therapy, radiomics, artificial intelligence in medicine, clinical oncology, radiation oncology, cancer therapy toxicity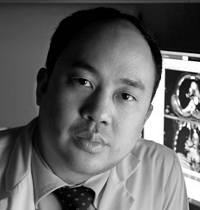 Raymond Mak MD, is an Associate Professor of Radiation Oncology at Harvard Medical School and Brigham and Women's Hospital/Dana-Farber Cancer Institute (USA). Dr. Mak's research interests focus on developing imaging biomarkers to predict radiation therapy response in lung cancer patients and applying artificial intelligence techniques to automate radiation therapy planning. He has led crowd innovation and clinical trials to develop novel, clinically-relevant artificial intelligence techniques. Dr. Mak's clinical focus includes treatment of thoracic malignancies and novel image-guided radiation therapy techniques.
Personal webpage
Peter M Macharia
orcid.org/0000-0003-3410-1881
Research areas: Disease mapping, spatial access, spatial analysis, child mortality and determinants, malaria, maternal health, health geography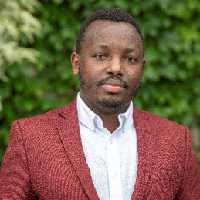 Dr Peter Macharia is a spatial epidemiologist- postdoc research fellow based at the Department of Public health in the Institute of Tropical Medicine, Antwerp, Belgium. He is also a visiting researcher at KEMRI Wellcome Trust Research Programme, Kenya. He is interested in the application of geospatial models to derive spatial health metrics to aid in a better understanding of health inequalities, vulnerabilities, and population health. He holds a BSc in Geomatic Engineering & Geospatial Information Systems (GIS), a post graduate diploma in health research methods, MSc in GIS and remote sensing and a PhD in spatial epidemiology.
Personal webpage
Raphaelle Metras
orcid.org/0000-0002-2646-196X
Research areas: Epidemiology of infectious diseases, zoonoses, vector-borne, one health, human spillover, mathematical modelling, spatial epidemiology and statistics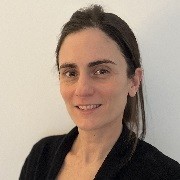 Raphaelle is a researcher in infectious diseases epidemiology at the Pierre Louis Institute of Epidemiology and Public Health (IPLESP) at Inserm (Institut national de la santé et de la recherche médicale) and an Honorary Assistant Professor at the London School of Hygiene & Tropical Medicine. Trained as a vet, her main focus is to understand the determinants of zoonotic pathogens' transmission at the interface between animals, humans and the environment, analysing empirical data with modelling. She has extensive experience in setting-up and conducting field work as part as epidemiological investigations in animals (domestic and wild) and vectors, in settings varying from tropical to temperate areas. Her modelling approaches range from spatial statistics to mathematical modelling, model fitting and inference.
Personal webpage.
Betty Raman
orcid.org/0000-0002-1239-9608
Research areas: Pathophysiology of cardiovascular disease with a focus on heart failure and inherited cardiomyopathies, non-invasive imaging of cardiovascular disease, with a special interest in hypertrophic cardiomyopathy, and of long term effects of SARS-CoV-2 infections in survivors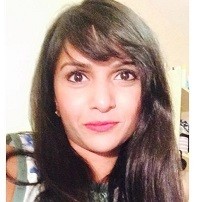 Dr Betty Raman is an academic cardiologist with expertise in inherited heart conditions, heart failure, multiorgan magnetic resonance imaging and COVID-19. Dr Raman completed her PhD from the University of Oxford. She is a senior researcher at the Radcliffe Department of Medicine, Oxford (UK) and a recipient of numerous young investigator awards, institutional excellence award and grants.
Personal webpage

Timothy Rawson
orcid.org/0000-0002-2630-9722
Research areas: Antimicrobial stewardship, antimicrobial resistance, artificial intelligence, biosensor technology, antimicrobial dose optimisation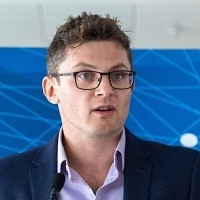 Tim is an NIHR Academic Clinical Fellow in Infectious Diseases and Medical Microbiology and honorary clinical lecturer at Imperial College London. He completed his PhD in 2018 working between the departments of Medicine, Bio-engineering, and Chemistry. His research interests surround precision use of antimicrobial agents. His research focuses on biosensor technology, antimicrobial dose optimisation, and machine learning.
Personal webpage

Ganna Rozhnova
orcid.org/0000-0002-6725-7359
Research areas: mathematical modeling, infectious disease dynamics and control, public health measures, vaccination strategies, elimination; HIV, SARS-CoV-2, influenza, CMV, childhood infections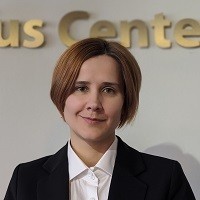 Dr Ganna Rozhnova is an Assistant Professor in Infectious Disease Modeling at the University Medical Center Utrecht in the Netherlands and an affiliated collaborator at the BioISI—Biosystems & Integrative Sciences Institute in Portugal. Her research centers on the application of infectious disease modeling to answer questions and support evidence-based policymaking in public health. She is interested in the emergence, evolution and spatio-temporal dynamics of infectious diseases on different scales (e.g., within-host or on population-level) as well as in the evaluation of the impact of interventions such as, e.g., vaccination or treatment, on transmission. Her most recent research addresses the prospects of HIV elimination, the impact of promising HIV cure strategies on HIV transmission, and (post-)pandemic dynamics of SARS-CoV-2. Other applications include influenza, CMV and childhood infections. Dr Rozhnova is a recipient of highly competitive awards (PhD and postdoctoral fellowships from FCT, Award "Stimulus for Research" from Calouste Gulbenkian Foundation), institutional excellence programs and held appointments as visiting scientist at the University of California (Santa Barbara, USA), the Gladstone Institute of Immunology and Virology (San Francisco, USA), and the MRC Biostatistics Unit (Cambridge, UK). The main funders of her current research are Aidsfonds, FCT and ZonMw.
Personal webpage
Andrea Sartore-Bianchi
orcid.org/0000-0003-0780-0409
Research areas: Clinical oncology, Gastrointestinal cancers, Colorectal cancer, EGFR, ctDNA, Clinical trials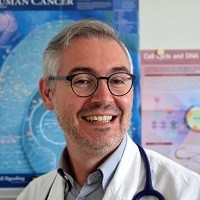 Andrea Sartore-Bianchi is Medical Oncologist at Grande Ospedale Metropolitano Niguarda in Milano, Italy, where he is in charge of the Clinical Molecular Oncology Unit at the Department of Hematology, Oncology and Molecular Medicine. He is Associate Professor of Oncology at the University of Milano (La Statale). He received his MD and postgraduate degree in Oncology at the University of Pavia, Italy, and subsequently conducted preclinical research at the Clinical Pharmacology and Experimental Cancer Therapeutics Division at Brown University, Providence, RI, USA. Prof. Sartore-Bianchi's main clinical and research interests include precision oncology and the treatment of gastrointestinal cancers, particularly colorectal carcinomas, focusing on biomarkers of sensitivity/resistance to molecular-targeted therapies. He is principal and co-investigator in Phase I-III clinical trials for solid tumors and carried out seminal studies regarding RAS and Her2 as tumor tissue or ctDNA biomarkers for guiding treatment in colorectal cancer. He published more than 150 peer-reviewed articles in various medical journals including first/corresponding authorship in The Lancet Oncology, Nature Medicine, Journal of the National Cancer Institute, and Journal of Clinical Oncology.
Personal webpage
Amand Floriaan Schmidt
orcid.org/0000-0003-1327-0424
Research areas: Genetically guided drug development, Mendelian randomisation, machine learning, network analytics.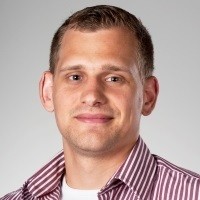 A. Floriaan Schmidt has received training in public health, clinical epidemiology, and mathematics and statistics. Floriaan completed a PhD on methods for personalized medicine with the Utrecht University in the Netherlands. Following his PhD, he accepted a position with University College London (UCL). Currently, Floriaan has a joined position with Amsterdam university medical centres and UCL. His research focusses on developing and applying human genetics for drug target validation. Additionally, Floriaan conducts research to improve risk prediction modelling for patient subgroups by integrating electronic healthcare records data with information from multi-model sources including genomics and metabolomics.
Personal webpage
Thushan de Silva
orcid.org/0000-0002-6498-9212
Research areas: Respiratory viral infections, SARS-CoV-2, influenza, Group A Streptococcus, genomic epidemiology, vaccine immunology, population immunity, anti-viral T-cell responses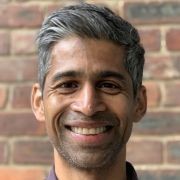 Thushan is a Senior Clinical Lecturer and Honorary Consultant Physician in Infectious Diseases at the University of Sheffield, UK. After graduating in Medicine from the University of Bristol, UK, he completed postgraduate clinical training in General Internal Medicine, Infectious Diseases, Medical Microbiology and Virology in Oxford, London and Sheffield. Thushan gained his PhD from University College London during an MRC Clinical Research Training Fellowship (2008-2011), studying the pathogenesis of HIV-2 infection and the molecular epidemiology of HIV-1 and HIV-2 in West Africa, based primarily at the MRC Unit The Gambia. His current research focuses on applied genomics and immunology in several areas including a) anti-viral immunity to SARS-CoV-2 and influenza generated by vaccination and infection b) the molecular epidemiology of respiratory viruses and viral-bacterial interactions. Thushan has projects based both in the UK and West Africa, and he continues to be a Visiting Scientist and Principal Investigator in the Vaccines and Immunity Theme at the MRC Unit The Gambia. He is also an Honorary Associate Professor at the London School of Hygiene and Tropical Medicine.
Personal webpage
Kellie Smith
Research areas: tumor immunology, immunotherapy, immunogenomics, T cell immunology, T cell biology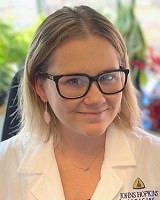 Dr. Smith, a Baltimore, MD native, completed her doctoral work at the University of Pittsburgh School of Medicine under the direction of Dr. Charles R. Rinaldo with a focus on T cell immunology and immunotherapy. During her fellowship training at Johns Hopkins, she worked under the mentorship of Dr. Drew M. Pardoll identifying the correlates of response to anti-PD-1 immunotherapy in patients with multiple tumor histologies, with a specific emphasis on early and advanced stage non-small cell lung cancer. She joined the faculty in early 2016 and has since become the translational lead on many immunotherapy clinical trials aimed at improving treatment options, preventing disease recurrence, and understanding the predictors of response to treatment in both early and advanced stage cancer.
Personal webpage
Arun R Sridhar
Research areas: Atrial Fibrillation, Cardiac Arrhythmia Mapping and Ablation, Digital Health, Computerized simulations of arrhythmias , Artificial intelligence in arrhythmia management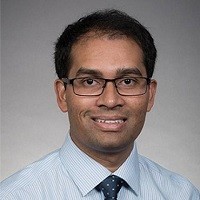 Dr Arun Sridhar is a Cardiologist specialized in interventional Cardiac Electrophysiology and an Assistant Professor at the University of Washington. He treats patients with common and complex heart rhythm disorders, as well as patients with a risk of sudden cardiac death. His procedural expertise includes catheter ablations for atrial, supraventricular and ventricular arrhythmias; and implantation of cardiac device therapy including pacemakers and defibrillators. Dr. Sridhar's research focuses on improving patient outcomes in atrial and ventricular arrhythmias through novel arrhythmia mapping and ablation techniques. His team also works on many innovative digital solutions to optimize care of cardiac arrhythmia patients both long term as well as peri-procedurally. They use novel low-cost mobile health technologies in concert with advanced computing techniques such as machine learning to create pathways for personalized medicine for arrhythmia patients, and making arrhythmia care more accessible.
Personal webpage
Gustav Stålhammar
orcid.org/0000-0001-9401-8911
Research areas: Ocular Oncology, Ocular Pathology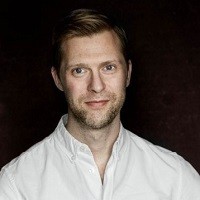 Gustav Stålhammar, ophthalmologist and pathologist, is the director of the St. Erik Ophthalmic Pathology Laboratory, St. Erik Eye Hospital, Stockholm, Sweden. He is also research group leader for ocular oncology and pathology, Karolinska Institutet. His research interests include biomarkers, survival analyses, digital image analysis, artificial intelligence and clinical trials in ocular and periocular cancers, primarily uveal melanoma and retinoblastoma. Dr. Stålhammar was nominated as one of the emerging and promising young researchers in ophthalmology from the Nordic countries, by the board of Acta Ophthalmologica, in 2023.
Personal webpage



Xinyi Su
orcid.org/0000-0002-1480-6713
Research areas: Biomedical Engineering, Ocular Therapeutics, Biomaterials, Stem Cell Regenerative Medicine, Tissue Engineering, Gene Therapy, RNA therapeutics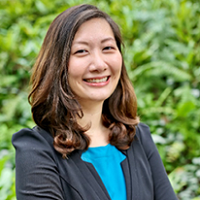 Xinyi Su, MB BChir PhD, is an ophthalmologist and vitreo-retinal surgeon at the National University Hospital of Singapore. She is the Divisional Director at the Institute of Molecular and Cell Biology (IMCB, A*STAR) and Research Director of the Department of Ophthalmology (NUS). She runs a broad research program in retinal diseases as Senior Principal Investigator of Translational Retinal Therapeutics Lab at IMCB and Clinician-Scientist at the Singapore Eye Research Institute (SERI). Her research in retinal therapeutics has been published in Nature Biomedical Engineering, Advanced Materials, Nature Communications, among others. She received Ten Outstanding Young Person Award (TOYP) in 2022, Asia Pacific Vitreo-retinal Society LDP Gold Medal Award in 2021, Eye and Vision Health Distinguished Award in 2021 and Asia Pacific Academy of Ophthalmology SSO Young Ophthalmologist Award for two consecutive years 2019 and 2020. Xinyi has a career total of >$SGD$20 million in competitive research grants, and currently leads several translational research program on retinal cell therapy.
Personal webpage
Kazuki Sugahara
orcid.org/0000-0002-4946-192X
Research areas: Gastrointestinal cancer surgery, Pancreatic cancer, cancer therapy delivery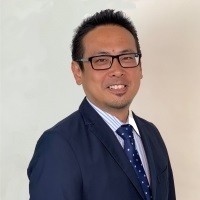 Dr. Kazuki N. Sugahara is a surgeon scientist at Columbia University who specializes in pancreatic cancer. Dr. Sugahara studies drug delivery systems to enhance cancer diagnosis and therapy, and holds multiple patents related to his discoveries. He has developed various tumor-targeting peptides as a drug delivery scaffold including the iRGD tumor-penetrating peptide, which is now in multiple phase 1 and phase 2 clinical trials for the treatment of pancreatic cancer and other GI cancers in several countries. Dr. Sugahara also uses his peptides as a tool to discover targetable novel signatures in the tumor microenvironment. Using this approach, he has developed an immunotherapy approach that is now being validated in cancer patients.
Personal webpage
Yuri (Iurii) Tolkach
orcid.org/0000-0001-5239-2841
Research areas: Digital pathology, artificial intelligence, oncology, urology, molecular genetics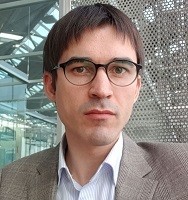 Yuri Tolkach, MD, is an attending physician at the Institute of Pathology of the University Hospital Cologne, Germany. He is the Lead of Digital Pathology and Genitourinary Pathology divisions. His research focuses on developing artificial intelligence-based tools for digital pathology, quality control in digital pathology, and molecular-genetic characterisation of uro-oncological diseases.
Personal webpage
Patrick Walker
orcid.org/0000-0002-9596-9628
Research areas: Mathematical modelling, malaria transmission dynamics and burden, COVID-19 dynamics, malaria in pregnancy, malaria surveillance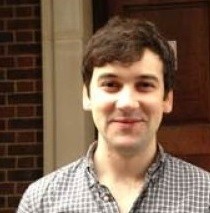 Dr Patrick Walker is a Lecturer in Infectious Disease Epidemiology within the MRC Centre for Global Infectious Disease Analytics at Imperial College London (UK). His work primarily focuses upon mathematical models of the dynamics of malaria transmission and burden with a particular focus upon malaria in pregnancy. A key current research interest is the use of data collected from pregnant women attending antenatal care to better improve malaria surveillance and prevention, both in pregnant women and as a sentinel surveillance resource to measure wider community trends. Recently he has been heavily involved in the centre's COVID-19 response team leading work on projecting the global impact of the disease and options for mitigation and suppression of transmission.
Personal webpage
Yinghui Wei
orcid.org/0000-0002-7873-0009
Research areas: Statistical methods and modelling, infectious disease epidemiology, clinical trials, observational studies, evidence synthesis, meta-analysis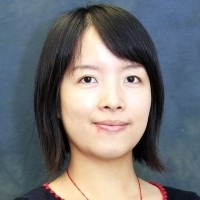 Dr Yinghui Wei is Associate Professor of Statistics at the University of Plymouth. Her primary research interests include the development of statistical methodology and the substantive applications to medicine, clinical trials, observational studies and evidence synthesis, as well as using data to answer health-related research questions.
Personal webpage
Di Yu
orcid.org/0000-0003-1721-8922
Research areas: Immunology, autoimmune disease, infection, cancer, immunotherapy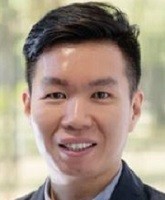 Dr Di Yu is a Professor of Immunology at the University of Queensland Diamantina Institute in Brisbane, Australia. He received his PhD from the Australian National University in 2007 and postdoctoral training at the Garvan Institute of Medical Research till 2010. Before joining the University of Queensland, he was a faculty member at Monash University from 2011 and the Australian National University ANU from 2017-2019. He leads the research team to investigate the mechanisms underlying the operations of T cell functional subsets cells in human health and disease, and aim to design new strategies to monitor personal immune status and modulate immune pathways to treat autoimmune diseases, infection and cancer.
Personal webpage
Amir Zarrinpar
orcid.org/0000-0001-6423-5982
Research areas: Microbiome, circadian rhythms, metabolism, obesity, NAFLD, engineered probiotics, precision medicine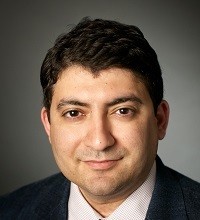 Dr Amir Zarrinpar is a physician scientist whose primary research is focused on the interactions of circadian biology, gut physiology and gut microbiome in the genesis of obesity and metabolic syndrome and involves manipulations of gut luminal environment (both content and bacteria) to disclose this link. He is also a board-certified gastroenterologist with an interest in obesity and NAFLD/NASH, and based in the USA. He obtained A.B. degree in cognitive neuroscience from Harvard University and M.D./Ph.D. from UC San Diego, and residency and fellowship at UC San Diego. During his postdoctoral training at the Salk Institute, he showed time-restricted feeding restores normal circadian regulation and prevents adverse effects of diet-induced obesity, that the gut microbiome is circadian and its cyclical fluctuations are important for metabolism, and antibiotic-induced microbiome depletion alters systemic metabolic homeostasis via effects on gut signaling and metabolism. After establishing his own laboratory as Assistant Professor of Medicine at UC San Diego in 2017, he began demonstrating that genetically engineered native gut bacteria achieve targeted manipulations of metabolism and alleviate a pathologic phenotype in mice. He is a recipient of AASLD Liver Scholar Award and AGA Microbiome Junior Investigator Award. His research has been supported by a NIDDK/NIH, NHLBI/NIH, NIMH/NIH, AFAR, Prevent Cancer Foundation, NPKUA, and the AHA.
Personal webpage
Interested in becoming an Editorial Board Member?
We will be expanding or Editorial Board as the journal grows and welcome applications for Editorial Board members across all clinical, translational and public health research fields. In an effort to be more inclusive of the research community as a whole, we are particularly interested in recruiting Early Career Researchers (individuals who completed their PhD or medical degree less than 10 years ago and hold a non-tenured position). We are also aiming for an equitable demographic representation within our Editorial Board, for example, with respect to gender, ethnicity and geography, and would encourage applications from a diverse pool of interested researchers.
As an Editorial Board Member for Communications Medicine you would be expected to share the same passion as the in-house editors to serve our communities by assessing, selecting and helping to improve the papers that the journal publishes. You should be willing to handle at least 3 manuscripts per month. We hope that this role would provide you with insight into the editorial process and foster a rich collaboration with our in-house team of professional editors.
Members of the Editorial Board will be given access to training modules to help develop their editorial skills, and our in-house editorial and administrative teams will be on hand to provide additional support where required.
If you would like to be considered as an Editorial Board Member for Communications Medicine, please complete this Google form.
If you are not able to use Google forms, you may send an email to commsmed@nature.com. Please include your name in the subject line and the following information in the email:
Your general subject area and types of manuscripts you would like to handle
Your CV and/or link to your research website
A brief statement about why you would like to be considered as an Editorial Board Member
Please note that we will keep your information only for the purposes of contacting you as a potential Editorial Board Member. If you would like us to delete your information at any time, please contact us.
Unfortunately, we are not able to respond to all applicants.