Outstanding referees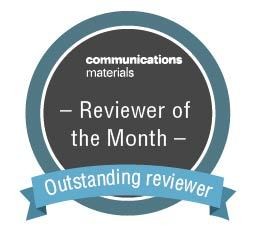 Here we acknowledge some of the outstanding referees that have reviewed manuscripts for Communications Materials.
While it is our opinion that these referees have gone above and beyond what is typically expected of a reviewer in terms of the value of their reports, the detail of their analysis, or the degree to which they have helped the authors improve their manuscripts prior to publication, we are no less grateful to the many more referees not named below. For every named referee there are countless more who have made similar contributions to the manuscripts which they reviewed. We are extremely grateful to everyone that has made the effort to review for us and has each contributed to the high quality of the papers published in Communications Materials​.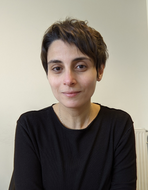 Sarah Benchabane is a Research Scientist at FEMTO-ST, a laboratory affiliated to le Centre National de la Recherche Scientifique. Her research focuses on investigating elastic wave propagation and confinement in micro- and nanosystems. Her interests include microsonic phononic crystals, surface acoustic wave devices, micro-nano-systems and acousto-optical interactions.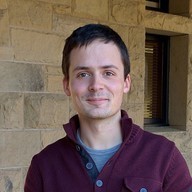 Georges Goetz is a Senior Software Engineer at Waymo LLC, where he develops optical sensing methods and algorithms for self-driving applications. He previously held a position at Verily LLC and graduated with a Ph.D. in Electrical Engineering from Stanford University, where his research focused on the development of a photovoltaic retinal implant.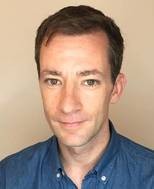 Derek Stein is an Associate Professor of Physics and Engineering at Brown University. His research interests include nanofluidics, nanopores, polymer physics, and the development of techniques for analyzing single proteins and DNA molecules. He is also interested in sustainable architecture and the development of advanced construction materials and techniques.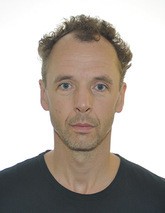 Martijn Kemerink is a Professor in 'Hybrid and Organic Devices' at the Center for Advanced Materials at the University of Heidelberg. His current research is on charge and energy transport in disordered, mostly organic semiconductors, and on their physics in devices. He also works on organic ferro- and piezoelectric materials for memory applications.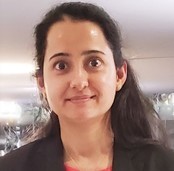 Neha Arora is a Research Associate in the Cavendish Laboratory at the University of Cambridge. Her research focuses on investigating the structural, compositional and optoelectronic properties of next-generation organic and inorganic materials for their application in harnessing solar energy and in light-emitting devices.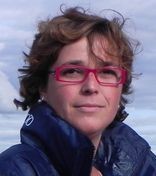 Mariola Ramirez is an Associate Professor at Department of Materials Physics, University Autonoma of Madrid. Her research includes nonlinear optics, optical spectroscopy and lasers. Currently she works on hybrid plasmonics to develop subwavelength coherent optical sources with novel functionalities.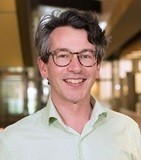 Ned Ekins-Daukes is Associate Professor at the School of Photovoltaic & Renewable Energy Engineering, University of New South Wales. Ned's research aims to fundamentally increase the efficiency of photovoltaic solar cells towards the ultimate efficiency limit of 93%. His research has application wherever high-power density is desirable, e.g. on spacecraft, terrestrial solar concentrator systems and electric vehicles.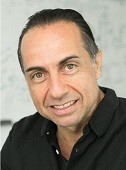 Marios Demetriou is the Chief Executive Officer of Glassimetal Technology, a technology company focusing on commercializing metallic glasses. He was previously a Research Professor at California Institute of Technology, where he is currently a Visiting Associate. His research interests include developing metallic glasses, investigating their structure and properties, and understanding the structure/property link to engineering performance.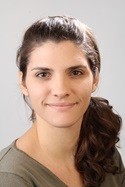 Gabriela Borin Barin is a Research Scientist at Empa, the Swiss Federal Laboratories for Materials Science and Technology. Her research focuses on the on-surface synthesis and characterization of low-dimensional carbon materials using a combination of scanning probe and spectroscopy methods. She investigates the integration and potential application of these systems in future nanoelectronics.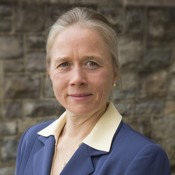 Maren Roman is an Associate Professor in the Department of Sustainable Biomaterials at Virgina Tech and the Director of GlycoMIP, an NSF Materials Innovation Platform. Her research group investigates the molecular properties of polysaccharides and other glycomaterials using a combination of microscopy and spectroscopy methods and quartz crystal microbalance, and their potential application in tissue engineering and drug delivery.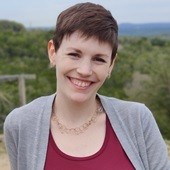 Alannah Hallas is an Assistant Professor in the Department of Physics & Astronomy at the University of British Columbia. Her group's research centers on the design and discovery of new quantum materials using an interdisciplinary crystal growth toolkit. They then attempt to unveil and understand the intriguing magnetic and electronic states using neutron scattering and muon spin relaxation.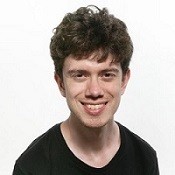 Joe Paddison is a Distinguished Staff Fellow at Oak Ridge National Laboratory, USA. His research focuses on understanding materials in which disorder of atoms and spins generates unconventional states of matter, such as spin liquids. He uses a combination of scattering experiments and atomistic modelling techniques to study the nanoscale structures and properties of these systems.