Editors
Our in-house editors are PhD-level scientists with research experience. All in-house editors work full-time for the journal to oversee the review process, handle manuscripts as primary editors, liaise with our Editorial Board Members and enforce journal policy. Editors also engage in other activities on behalf of the journal, such as attending and organizing conferences and meeting with scientists at their institutions.
In-house editors work closely with our Editorial Board Members to ensure that all manuscripts are subject to the same editorial standards and journal policies.
Chief Editor: John Plummer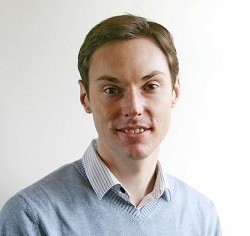 John received MEng and PhD degrees from the University of Sheffield, followed by postdoctoral work at Imperial College London. His research focused on structure-mechanical property relationships in metals, glasses and ceramics. John joined Nature Portfolio as an editor for Nature Communications in 2013 followed by editorial positions at Nature Materials and the Nature Partner Journals, where he oversaw journals in the physical, life and social sciences. In August 2019 he became the launch Chief Editor for Communications Materials. John has been based in the Shanghai office since 2015.
Senior Editor: Aldo Isidori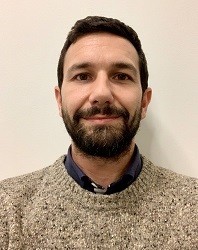 Aldo received his PhD in condensed matter physics from the University of Rome and then held post-doctoral positions at the Goethe University of Frankfurt, Royal Holloway University of London, and the International School for Advanced Studies (SISSA). His areas of interest include strongly correlated materials, such as transition metal and organic high temperature superconductors, quantum phase transitions, magnetic and topological order of matter, and superconducting heterostructures. He studied these systems using both theoretical and experimental approaches. Aldo joined Communications Materials in February 2020 and is based in the London office.
Associate Editor: Jet-Sing Lee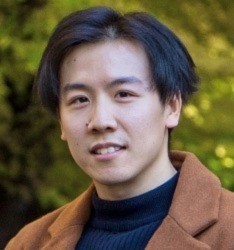 Jet received his MChem and PhD from the University of Liverpool, focusing on the synthesis of porous organic materials for energy and environmental applications. He simultaneously undertook a Japanese Society for the Promotion of Science (JSPS) Fellowship during the final year of his PhD at Kyoto University and was promoted to research assistant professor upon graduation. His research focused on metal-organic frameworks, mechanochemistry, and sustainability. Later, he expanded his research toward supramolecular chemistry and self-assembly as a JSPS postdoctoral fellow at the University of Tokyo. Jet joined Communications Materials in August 2022 and is based in the London office.
Consulting Editor: Anam Akhtar
Anam received her PhD in Biomedical Sciences from Middlesex University, designing targeted liposomal constructs for selective drug delivery to Human Papillomavirus infected cancers. She also has research experience in genetics and the design of polymer and inorganic nanoparticles and their applications. Anam joined the editorial team of Communications Biology in July 2019 and has additionally been a Consulting Editor for Communications Materials since November 2019. Anam is based in the London office.​
Consulting Editor: Saleem Denholme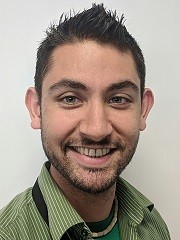 Saleem obtained his PhD from the University of Glasgow, where he synthesized and characterized transition metal chalcogenide nanomaterials. He conducted postdoctoral research at the National Institute of Materials Science, Japan, and was then Assistant Professor at Tokyo University of Science. His research areas included low-dimensional materials and iron-based superconductors. Since October 2017 Saleem has been an Associate Editor for Communications Physics, and a Consulting Editor for Communications Materials from September 2019. Saleem is based in the London office.