Outstanding reviewers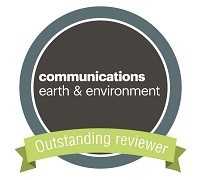 Our editors will select an Outstanding Reviewer on a regular basis, to be featured here. See our Editorial for more information about our Outstanding Reviewers programme, and our Resources for Referees for our top tips on how to write a peer review report..
Our featured reviewers are those who have:
made a significant and positive contribution to the peer review process, regardless of whether the paper was eventually accepted by the journal;
demonstrated professionalism and compassion in their reviews; and
provided comments that help the authors to improve their work.
We must note that, while it is our opinion that these reviewers have provided exceptional reviews, many of our reviewers meet the above criteria and we regret that we cannot recognize each of them publicly here. We are equally grateful to all of the individuals who agree to review for Communications Earth & Environment, thereby helping to strengthen the scientific record. We hope that by highlighting a few of our most outstanding reviewers, we can bring attention to the valuable contributions of peer reviewers to the scientific process.
2022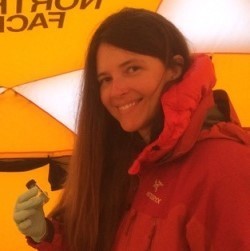 Dr Solange Duhamel, an associate professor at the University of Arizona, is an environmental microbiologist and biogeochemist. Her research investigates the role of microorganisms as agents of biogeochemical transformations, and how microbes adapt to different environments and respond to stress. Her research interests include the effects of climate and nutrient and energy availability on the distribution, growth and productivity of microplankton but also the potential of life to adapt to extreme environments and the implications for astrobiology.
Dr Irene Roca is a biologist specialising in ecoacoustics. She is interested in how environmental conditions influence sonic animal community structure and dynamics. In her own work, she is developing automated tools that can analyse passive acoustic monitoring data to identify species and gain long term insights into marine mammal behaviour and habitat quality.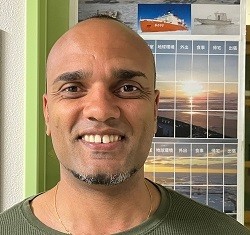 Dr Vigan Mensah is a physical oceanographer who specialises in Polar Oceanography. He works as a project assistant professor at the Institute of Low Temperature Science, Hokkaido University, Japan. His research aims mostly at better understanding the dynamics and temporal variability that affects the ocean's circulation and its water masses in regions where sea ice exists. His study areas include the Arctic Ocean, the Southern Ocean and the Sea of Okhotsk, and he uses oceanographic observations as well as realistic numerical simulations.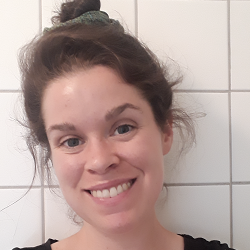 Dr Jess McBeck is a researcher at the Njord Centre, Departments of Physics and Geosciences, in the University of Oslo. She studies fracture network coalescence and strain localisation in both experiments and numerical models. The long term goal of her work is to identify the evolving characteristics of fracture networks and strain fields that may help forecast the timing of the next large earthquake.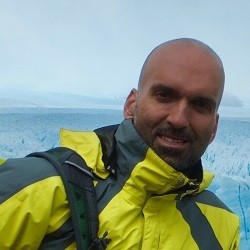 Dr Deniz Bozkurt, an associate professor at the Department of Meteorology, University of Valparaíso-Chile, is a climatologist and interested in climate dynamics, extreme weather events and atmospheric teleconnections. His academic and research background has mainly focused on regional and large-scale climate variability in the eastern Mediterranean region, western South America and Antarctica.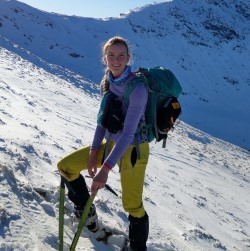 Dr Roslyn Henry is a postdoctoral research fellow at the University of Aberdeen. Roslyn's research interests lie in exploring the interplay between food security, land use and biodiversity. She has expertise in individual based ecological modelling and global land use modelling.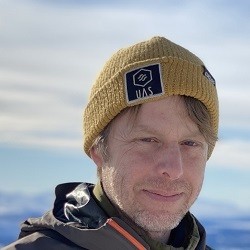 Dr Matt O'Regan is a marine geologist employed as an Associate Professor at the Department of Geological Sciences, Stockholm University. He has expertise in geochronology, stratigraphy and the physical properties of marine sediments. His main research focus is on deciphering how environmental and oceanographic conditions in the Arctic have changed on millennial and orbital timescales through the Cenozoic.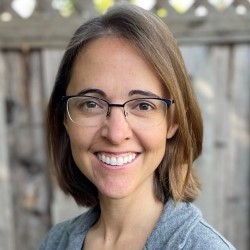 Dr Kyle Delwiche is a post-doctoral fellow at the University of California, Berkeley and the Project Coordinator for the FLUXNET Community Council project. Her research interests include changes in ecosystem carbon and water flux with climate change, and methane emissions from aquatic systems.
...
2021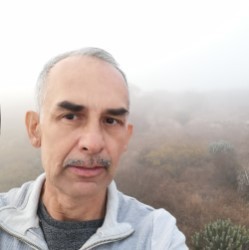 Professor Aurelio Guevara Escobar is a research professor at the Universidad Autónoma de Querétaro. Mesmerized by the complex relationships between plants and animals, he attained a degree in Veterinary Medicine followed by a PhD in plant science from the Massey University in New Zealand. He has valued and maintained strong interdisciplinary collaborations during his 20 years' of research on sustainable agricultural practices.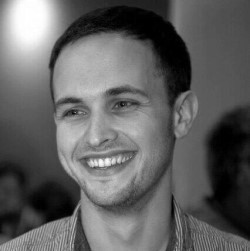 Dr David MacLeod is a climate scientist working on the use of climate information for humanitarian decision-making. His research focuses on theoretical and practical questions of predicting the human impacts of climate variability. He is currently a senior research associate at the University of Bristol and an external consultant for the Red Cross Red Crescent Climate Centre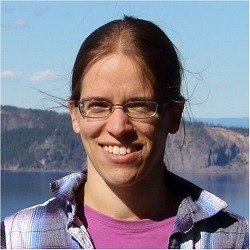 Dr Gabrielle Tepp is currently a community science fellow with the American Geophysical Union's Thriving Earth Exchange and an independent contractor. In her fellow role, she is managing a community-led project investigating flooding and environmental impacts from a housing development. Her research interests include seismo-acoustics and understanding and forecasting natural hazards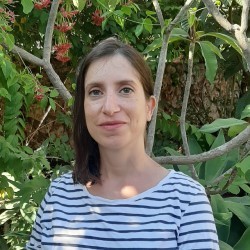 Dr Shlomit Sharoni is a post-doctoral fellow at the Department of Marine Geosciences at Haifa University, Israel. She uses experimental and numerical models to investigate both the current and long-term interplay between marine phytoplankton ecology, global biogeochemical cycles and climate. She explores how microscopic organisms drive the biogeochemistry of the oceans.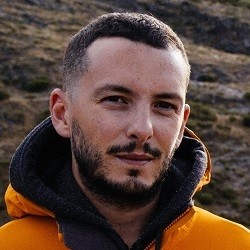 Dr Juan L. Cantalapiedra, a senior research fellow at the Universidad de Alcalá at Madrid, is a paleobiologist whose main interest lies with diversification and extinction patterns in Cenozoic mammals and their connection with phenotypic evolution. He also studies extrinsic factors including among-clade competition and environmental perturbations.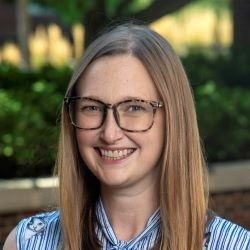 Dr Stephanie Olson, an assistant professor in the Department of Earth, Atmospheric, and Planetary Sciences at Purdue University, is interested in the co-evolution of Earth's biosphere, atmosphere, and climate system. She uses numerical models to extend lessons from this history to inform the search for life in the Universe.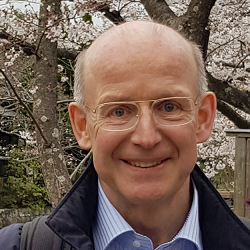 Dr. Dieter Issler, a researcher and consultant at the Norwegian Geotechnical Institute in Oslo, Norway, was trained in elementary particle theory and now works on different aspects of natural hazards. He is particularly interested in the physical mechanisms that lead to flow-regime changes, entrainment and long run-out in gravity mass flows like snow avalanches, debris flows and quick-clay slides.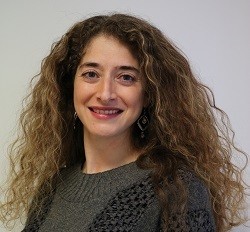 Dr Elsa Arcaute, an associate professor at the Centre for Advanced Spatial Analysis at University College London, is a theoretical physicist who studies urban systems from the perspective of complexity science. She is interested in understanding behaviour at different scales, and in uncovering such scales by looking at the emergent hierarchies, and their role in the resilience of the system.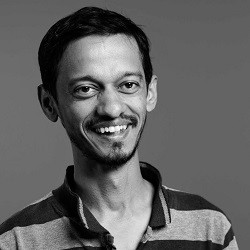 Dr. Argha Banerjee, assistant professor in the department of Earth and Climate Science at the Indian Institute of Science Education and Research, Pune (IISER), is mainly interested in Himalayan glaciers. He uses theoretical tools, field observations and remote-sensing data to understand the climate responses of Himalayan glaciers, glacier-fed Himalayan rivers, and Himalayan landscape.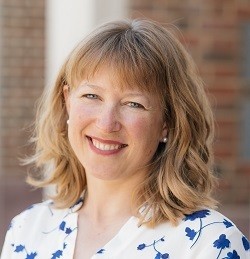 Dr. Bess Koffman, an assistant professor of geology at Colby College, US is a geochemist and paleoclimatologist. Her research investigates how and why Earth's atmospheric circulation has changed through time and how atmospheric deposition of dust and volcanic ash impacts ecosystems. Her work on ice, dust, and sediments has taken her to New Zealand, Antarctica, Alaska, and the Republic of Kiribati.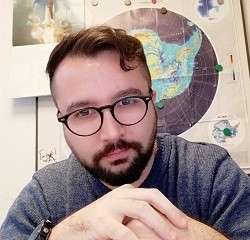 Dr. Mauro Barbat is a post-doctoral research associate at the Federal University of Rio Grande (FURG), Brazil. He is particularly interested in applying artificial intelligence, computer vision, and remote sensing to the oceans, cryosphere, and their roles in global climate change scenarios. He is currently a member of the Brazilian High Latitudes Oceanography Group (GOAL) and the Brazilian National Institute of Science and Technology of the Cryosphere (INCT-CRIOSFERA).