Featured
The presence of pollen and charcoal in radiometrically dated speleothems suggest the Naracoorte Cave Complex, South Australia, has been open to the atmosphere for the past 600,000 years, placing an upper limit on the accumulation of fossils inside the caves.

Rieneke Weij

Jon D. Woodhead

Timothy J. Pollard

Fine particulate aerosols sampled around the Arabian Peninsula predominantly originate from anthropogenic pollution and constitute one of the leading health risk factors in the region, according to shipborne sampling and numerical atmospheric chemistry modelling.

Sergey Osipov

Sourangsu Chowdhury

Jos Lelieveld

Deposition of Siberian wildfire aerosols, which contained nitrogen, enhanced phytoplankton growth in the eastern Eurasian Basin of the Arctic Ocean in summer 2014, suggest satellite-based ocean color data and atmospheric transport modeling.

Mathieu Ardyna

Douglas S. Hamilton

Kevin Robert Arrigo
Announcements
We thank Solange Duhamel from the University of Arizona for her detailed and thorough contribution to peer review at Communications Earth & Environment

Communications Earth & Environment has a 2-year impact factor of 7.290 (2021),

Median time from submission to the first editorial decision is 7 days.
Articles in Communications Earth & Environment were downloaded 6,473 times on average in the first 12 months after publication.

We are currently welcoming submissions for our collection on Ocean science in the South Atlantic.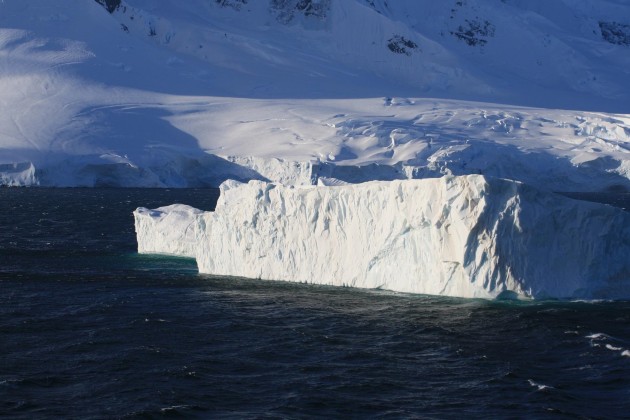 The floating ice shelves around Antarctica are vulnerable to warming of the atmosphere as well as the ocean. Because they already float on the ocean, sea level is not directly affected if they are lost. Nevertheless, sea level can rise when they no longer hold back land-based ice on its journey to the ocean, and the ocean circulation is altered when large amounts of hitherto frozen freshwater melt. In this Collection we present articles that explore the mechanisms that determine where and when the Antarctic ice shelves may disintegrate.
Communications Earth & Environment