Featured
The orbital pathways of numerically simulated impact-ejecta launched from the Moon suggest that Kamo'oalewa could have originated this way, the most likely conditions being a launch from the trailing side of the Moon at just above Lunar escape velocity

Jose Daniel Castro-Cisneros

Renu Malhotra

Aaron J. Rosengren

Soil microbial community compositions respond to the presence of kimberlite ore minerals under laboratory conditions and in real-world field settings, suggesting that microbial DNA sequencing could be used to detect buried kimberlites.

Rachel L. Simister

Bianca P. Iulianella Phillips

Sean A. Crowe

Projected rise in temperature, changes in precipitation patterns and cropland management across Europe will probably compromise soil integrity and multifunctionality, according to an analysis of soil samples from observational data and a large-scale field experiment

Marie Sünnemann

Remy Beugnon

Nico Eisenhauer
Announcements
We are welcoming submissions to our curated open collections, including:
* Change in the Amazon
* Human health and the environment
* Marine heatwaves
* Progress towards the Sustainable Development Goals

Communications Earth & Environment has a 2-year impact factor of 7.9 (2022).

Median time from submission to the first editorial decision is 6 days.
Articles in Communications Earth & Environment were downloaded 6473 times on average in the first 12 months after publication.

We thank Henry Hoult of the University of Canterbury, New Zealand for his excellent and helpful contributions to peer review at Communications Earth & Environment.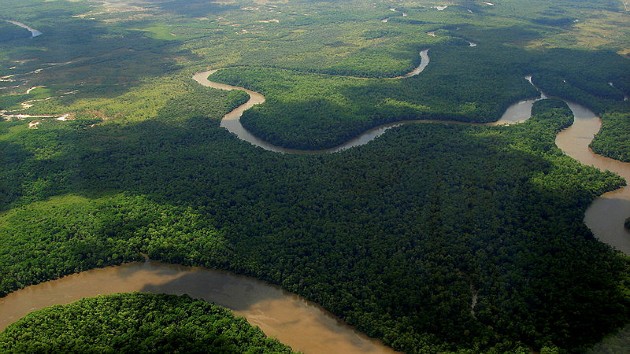 In this Collection, we present a selection of papers that delve into both natural and human-induced disturbances in Amazonia and aim to address the environmental challenges facing this vital ecosystem through a multidisciplinary approach.