Featured
Several central Andean basins may have formed from the coupling of crustal deformation to dripping of the upper mantle lithosphere, according to three- dimensional scaled analogue experiments

Julia Andersen

Oguz H. Göğüş

Ebru Şengül Uluocak

A multi-year marine heat wave in the northeast Pacific warming pool, as the one that occurred from 2019 to 2021, would almost certainly not have occurred in the absence of anthropogenic global warming, according to a climate model-based attribution study.

Armineh Barkhordarian

David Marcolino Nielsen

Johanna Baehr

Trace concentrations of lead can be rapidly removed from water via biosorption at the cell wall of the yeast Saccharomyces cerevisiae, according to adsorption kinetic experiments, spectroscopic analyses and nanomechanical characterization.

Patritsia M. Stathatou

Christos E. Athanasiou

Neil Gershenfeld
Announcements
We thank Vigan Mensah, a Polar Oceanographer at the Institute of Low Temperature Science, Hokkaido University, Japan, for his outstanding contribution to peer review at Communications Earth & Environment. Vigan Mensah works on ocean dynamics and circulation in regions with sea ice.

Communications Earth & Environment is expecting its first (partial) Impact Factor in June/July 2022.

Median time from submission to the first editorial decision is 7 days.
Articles in Communications Earth & Environment were downloaded 6,473 times on average in the first 12 months after publication.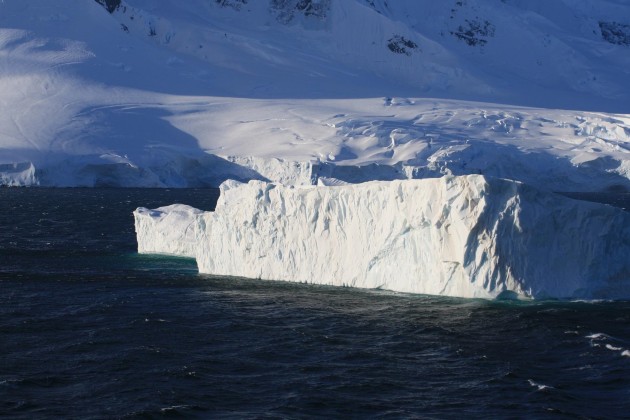 The floating ice shelves around Antarctica are vulnerable to warming of the atmosphere as well as the ocean. Because they already float on the ocean, sea level is not directly affected if they are lost. Nevertheless, sea level can rise when they no longer hold back land-based ice on its journey to the ocean, and the ocean circulation is altered when large amounts of hitherto frozen freshwater melt. In this Collection we present articles that explore the mechanisms that determine where and when the Antarctic ice shelves may disintegrate.
Communications Earth & Environment