Editors
Our in-house editors are PhD-level scientists with research experience. All in-house editors work full-time for the journal to oversee the review process, handle manuscripts as primary editors, liaise with our Editorial Board Members and enforce journal policy. Editors also engage in other activities on behalf of the journal, such as attending and organizing conferences and meeting with scientists at their institutions.
In-house editors work closely with our Editorial Board Members to ensure that all manuscripts are subject to the same editorial standards and journal policies.
Chief Editor: Victoria Richards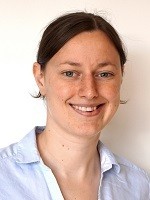 Victoria joined Communications Chemistry in September 2019. She obtained her PhD from the University of Nottingham in 2013, with research experience in the fields of metal-organic frameworks, surface self-assembly, molecular magnetism and main group chemistry. Victoria began her editorial career working on ChemComm and Chemical Science at the Royal Society of Chemistry, before moving to Nature Communications in 2016, where she managed the inorganic, materials and physical chemistry team. Victoria is based in the London office.

victoria.richards [at] nature.com
Senior Editor: Andrew Bissette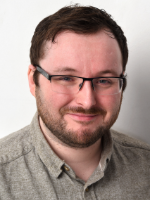 Andrew joined Communications Chemistry in August 2017. He graduated from the University of Manchester in 2010 with a degree in chemistry, then obtained a DPhil from the University of Oxford in 2015. His doctoral work concerned the role of self-reproducing lipid aggregates in prebiotic chemistry. He remained at Oxford to carry out postdoctoral research, using super-resolution optical microscopy to characterize autocatalytic reactions. Andrew is based in the London office.
andrew.bissette [at] nature.com
Senior Editor: Teresa Ortner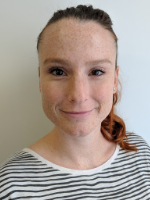 Teresa joined Communications Chemistry in August 2019. She graduated from the University of Innsbruck, Austria, in 2016 with a doctoral degree in chemistry. Her diploma studies were on organometallic phosphine complexes for photocatalysis. In her graduate research, she synthesised oxoanionic compounds to study their crystal structures and luminescence properties. For a postdoctoral research fellowship, she moved to UC Riverside, where she worked on the solvothermal synthesis of borides. Teresa is based in the Berlin office.

teresa.ortner [at] nature.com