Reviewer of the Month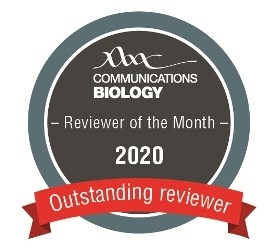 Each month beginning in October 2018, our editors will select one of our outstanding referees to be featured as Reviewer of the Month. See our editorial from September 6, 2018 for more information about our Reviewer of the Month program.
Our featured reviewers are those who have:
made a significant and positive contribution to the peer review process, regardless of whether the paper was eventually accepted by the journal;
taken both a broad and detailed view of the paper;
demonstrated professionalism and compassion in their reviews; and
provided comments that truly help the authors to improve their work.
We must note that, while it is our opinion that these referees have provided exceptional reviews, many of our referees meet the above criteria and we regret that we cannot recognize each of them publicly here. We are equally grateful to all of the individuals who agree to review for Communications Biology, thereby helping to strengthen the scientific record. We hope that by highlighting a few of our most outstanding referees, we can bring attention to the valuable contributions of peer reviewers to the scientific process.
September: Christoph Baumann, University of York, UK
August: Ana María Estrada Sánchez, IPICYT, Mexico
July: Fernando Villanea, Brown University, USA
June: Karuna Ganesh, Memorial Sloan Kettering Cancer Center, USA
May: Alejandra Bruna, Institute of Cancer Research, UK
April: Takuro Nakagawa, Osaka University, Japan
March: Mehdi Fallahnezhad, Sorbonne University UPMC, France
February: Seyed Mehdi Jafarnejad, Queen's University Belfast, UK
January: Florencia Assaneo, New York University, USA
December: Sissel Jentoft , University of Oslo, Norway
November: Danielle Tullman-Ercek, Northwestern University, USA
October: Janet Young, Fred Hutchinson Cancer Research Center, USA
September: Kelly Manthei, University of Michigan, USA
August: Taj Azarian, University of Central Florida, USA
July: Jinju Han, Korea Advanced Institute of Science and Technology (KAIST), South Korea
June: Mark Walton, University of Oxford, UK
May: Chiea Chuen Khor, Genome Institute of Singapore, Singapore
April: Jeanette Mumford, University of Wisconsin-Madison, USA
March: Wen Huang, Michigan State University, USA
February: Peter Friedl, Radboud University Medical Centre, Nijmegen, NL & MD Anderson Cancer Center, Houston, TX, USA
January: Shaun Killen & Jack Hollins, University of Glasgow, Glasgow, UK
December: Lucia Di Marcotullio, University of Rome "La Sapienza", Rome, Italy
November: Sandra Rieger, University of Miami, USA
October: Rebecca Howard, Science for Life Laboratory, Stockholm, Sweden
2020
September 2020
Christoph Baumann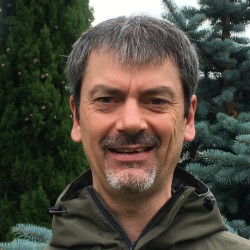 Dr. Christoph Baumann is a Lecturer in the Department of Biology at the University of York (UK). He specialises in applying single-molecule mechanics and fluorescence microscopy to probe biochemical mechanisms and the biophysical properties of macromolecules and membranes. Recently, his application of single-molecule fluorescence microscopy techniques has helped to establish fundamental functional paradigms in cell envelope biology, including the spatio-temporal dynamics of outer-membrane and inner-membrane proteins in Gram-negative bacteria. To learn more about his work you can visit his website here.
When asked what he thinks of the peer review process, Dr. Baumann says, "I consider robust peer review to be an integral part of publishing our research. If I'm trying to publish in a journal, I expect and appreciate a critical, unbiased and helpful assessment of my manuscript. I strive to provide the same as a reviewer and consider it my responsibility to provide this level of input to the authors. The reviewing process should ultimately assist the authors in publishing their work somewhere, while ensuring this work also makes a significant scientific contribution."
August 2020
Ana María Estrada Sánchez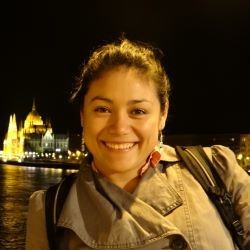 Dr. Ana María Estrada Sánchez is a neuroscientist and Assistant Professor in the department of Molecular Biology at the Instituto Potosino de Investigación Científica y Tecnológica (IPICYT) in San Luis Potosí, México. After completing her PhD at the Universidad Nacional Autónoma de México and two successful postdoctoral positions at Indiana University and University of California Los Angeles, she recently accepted her current position at IPICYT. In her new role, Dr. Estrada Sánchez trains the next generation of neuroscientists interested in studying the role of astrocytes in cortico-striatal neural circuits and neurodegeneration. As if establishing her brand new laboratory during a pandemic was not enough, Dr. Estrada Sánchez is also busy being Mom of a playful and energetic toddler while at the same time finding time to peer-review.
On peer review, she says "As the last step before a research report goes public, reviewers should focus on providing impartial critical input that aids the authors and enhance the contribution of the work. Unfortunately, the existing review process allows for bad reviews that can be painfully critical without being constructive. These destructive reviews might have long-lasting and serious consequences on students. Because of this, when I review I focus on providing constructive comments that improve their work. I also hope it serves as an example of how to write useful and thoughtful critiques – handy for when the junior authors become reviewers. It is a win-win process, as I learn from each revision, I want them to learn that behind the anonymity there are reviewers that care."
July 2020
Fernando Villanea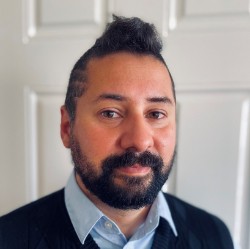 Dr. Fernando Villanea is a postdoctoral researcher at Brown University and soon-to-be Associate Professor at the University of Colorado Boulder. His research is focused on learning about the natural history of Neanderthals and other archaic human species as observed through genetic data, including the ancient genomes sequenced from individuals long dead, as well as the small fragments of archaic DNA inherited in people living today. You can follow Dr. Villanea on Twitter at @FerVillanea.
On peer-review, Dr. Villanea says, "When I reflect on why I put effort into peer-reviewing, I remember that science is a sort of crowdsourcing endeavor. Our colleagues, mentors, and students all help mold our ideas during manuscript writing. Similarly, our job as reviewers is to extend that process by providing a wider perspective and offering ideas that are outside of the authors' original vision. This is why for every criticism a reviewer provides, they should always present a way to move forward, because the goal is to collectively improve every manuscript."
June 2020
Karuna Ganesh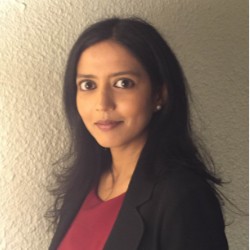 Dr. Karuna Ganesh is a physician-scientist at Memorial Sloan Kettering Cancer Center working to understand the mechanisms of cancer metastasis, with a particular focus on metastasis reinitiating cancer stem cells (MetSCs). Using patient-derived organoid models of colorectal cancer (CRC), her laboratory integrates bulk and single cell transcriptomics, epigenetics, mouse modeling and mechanistic studies to define the key phenotypic states and molecular mediators of the MetSC phenotype. You can read more about her research on her website and follow her on Twitter at @KarunaMDPhD.
Asked about her thoughts on peer review she says "Constructive peer review is vital to ensuring scientific rigor, and is thus critical for scientific advance and integrity. I enjoy peer reviewing as an integral component of my work as a scientist, and it is also exciting to be the first to learn about new advances in the field!"
May 2020
Alejandra Bruna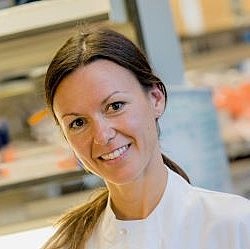 Dr. Alejandra Bruna is a cancer biologist and Team Leader at the Institute of Cancer Research in London, UK. Dr. Bruna developed, coordinated and co-led a translational research framework for patient-derived tumour xenografts (PDXs) and short-term cultures of PDX cells (or PDTCs) with Professor Carlos Caldas at the Cancer Research UK Cambridge Institute. She currently leads the Preclinical Modelling of Paediatric Cancer Evolution team and continues to focus her research on gaining knowledge through the use of preclinical models of aggressive solid paediatric tumours in translational research. In particular, she aims to understand cancer's ability to adapt and how this affects the choice of therapy. Dr. Bruna uses simulations of complex clinically relevant models to help refine, improve, adapt and redesign current therapeutic strategies for long-term benefits. To learn more about Dr. Bruna's research, visit her webpage here.
April 2020
Takuro Nakagawa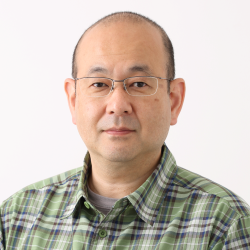 Dr. Takuro Nakagawa is a molecular biologist and Associate Professor at Osaka University. He and his team are interested in understanding how cells protect their chromosomes from gross rearrangements that cause genetic disorders including cancer. Dr. Nakagawa has received numerous fellowships and awards for his identification of mechanisms underlying chromosomal rearrangements at centromeres. To learn more about his work, you can visit the website of his research group here.
Regarding peer review, Dr. Nakagawa says, "we often receive insightful comments from reviewers, which help us to improve the manuscript before publication. Such a peer review process is one of the most effective ways to keep scientific papers high quality. Keeping that in mind, I always give my best when reviewing papers."
March 2020
Mehdi Fallahnezhad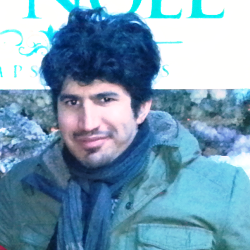 Dr. Mehdi Fallahnezhad is a neuroscientist and postdoctoral fellow at Sorbonne University UPMC, Paris. He is interested in studying neural circuitry of spatial navigation, learning, and memory. Currently, he is investigating how the cerebellum may influence this circuit. He employs transgenic mouse models and pharmacological techniques to manipulate sub-regional cerebellar structures while monitoring the neuronal activity in multiple cortical and subcortical regions of cerebral cortex that are involved in navigation.
On the importance of peer review, Dr. Fallahnezhad says, "A proper peer-review process increases the quality of articles substantially, which each scientist benefits from. Therefore, as a part of the scientific community, we all should be delightfully involved in this process, at least in the area of our expertise. Besides, as a reviewer I gain lots of experience reading an article thoroughly, thinking in-depth about the foundation of a question and its interests to the community and communicating it with the authors on their reasoning. These all help me to improve in designing my own research and communicating it with others."
February 2020
Seyed Mehdi Jafarnejad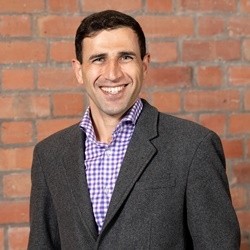 Dr. Seyed Mehdi Jafarnejad is a cell and molecular biologist and principle investigator at Patrick Johnston Centre for Cancer Research at Queen's University Belfast. His main research interests are the mechanisms of regulation of mRNA translation and decay and their role in development and disease. You can learn more about Dr Jafarnejad's work on his website.
Regarding peer review, he says "I see peer review as a unique opportunity to learn about the latest advancements in the field while contributing to the quality of the manuscripts by ensuring the robustness of the findings and making constructive suggestions and comments. I also think the whole process of peer review enhances the sense of collegiality and belonging to the scientific community, where we all strive to achieve excellence in research and eventually contribute to society."
January 2020
Florencia Assaneo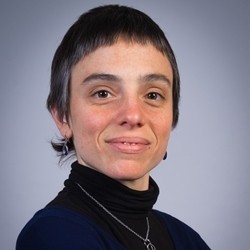 Dr. Florencia Assaneo is a cognitive neuroscientist and postdoctoral fellow at New York University. She will soon become a professor at Universidad Nacional Autónoma de México and is interested in studying the neurobiological mechanisms involved in language acquisition and speech processing. To learn more about Dr. Assaneo's work please check out her latest publication at Nature Neuroscience.
When asked about her thoughts on the peer-review process, Dr. Assaneo says, "I consider reviewing a paper to be a very delicate process. You are asked to evaluate the (probably years of) work of your colleagues, and your decision has repercussions not just for the publication of the paper, but potentially also for subsequent job and grant applications. Keeping that in mind, I complete my reviews trying to be as professional and as kind as possible. For me, reviewing a paper does not mean desperately looking for flaws in the study, but rather thinking about possible suggestions to enrich the work."
2019
December 2019
Sissel Jentoft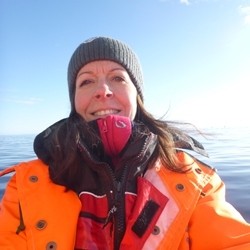 Dr. Sissel Jentoft is a research scientist at the Centre for Ecological and Evolutionary Synthesis, University of Oslo. Her main research interests are within marine comparative genomics, behavioral and functional genomics as well as population genomics, where she uses recent advancement in high-throughput sequencing technologies to understand how genomes are influenced by adaptation to changing climates and environments. Most of her research focuses on Atlantic cod and some of its close relatives within the order of Gadiformes in relation to their adaptation to different environments. Recently, she has also focused her research northwards as part of The Nansen Legacy research team to investigate the roles of spatiotemporal population structure and possible local adaptations in key fish species in the northern Barents Sea ecosystem. You can learn more about her research here and follow her on Twitter here.
Regarding peer review, Dr. Jentoft says, "being part of the scientific community, I do feel obliged (as many others I hope) to take my share of reviewing papers if they are within the scope of my own scientific interest and knowledge. Especially if I feel I can contribute in a good way and come with suggestions that can improve the paper even further. Always nice to see when the authors have picked up some of your ideas and suggestions. And I would say that I learn something new every time I review a paper – so you get something back as well."
November 2019
Danielle Tullman-Ercek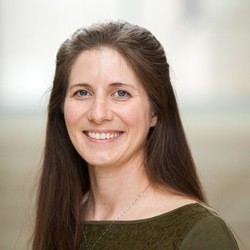 Dr. Danielle Tullman-Ercek is a protein engineer, synthetic biologist, and Associate Professor at Northwestern University. She and her team are interested in engineering multi-component systems in biology – such as protein and small molecule secretion machinery and bacterial microcompartments – using tools and techniques from protein engineering and synthetic biology. You can check out her research group here and follow the lab on Twitter at @DTElab. Dr. Tullman-Ercek has won numerous career and leadership awards for directing undergraduate programs and workshops on science communication. Outside academia, she also enjoys discussing her research and ethics of science with lay audience.
Dr. Tullman-Ercek says, "Peer review is one of the most important services that a PI can do, because it is our chance to contribute ideas and thoughts to making science better and more reproducible for our respective fields. Communications Biology has an easy, streamlined process for reviewers and receives quality manuscripts, so I try to accept whenever the manuscript is on a topic for which I have expertise."
October 2019
Janet Young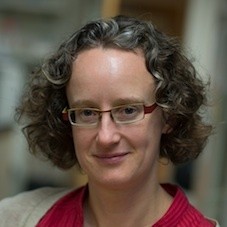 Dr. Janet Young is a Staff Scientist at Fred Hutchinson Cancer Research Center, working in Harmit Malik's lab using her bioinformatics skills to address a diverse range of questions related to evolutionary arms races. She has also previously worked with Stephen Tapscott on the human muscle disease FSHD, and with Barbara Trask on the evolution of the mammalian olfactory and vomeronasal receptor gene families.
About peer review, Dr. Young says, "Peer review is such a vital part of establishing and maintaining trust in published scientific findings. As scientists, we often don't have the time or necessary skills to scrutinize every paper we read closely, so we're relying on our peer reviewers to take on that burden for us. It's important for us all to set aside some time to take on some of that burden when we can. The ideal review process is not a test of whether a paper is 'good enough' for publication, but an opportunity for reviewers to provide constructive feedback to the authors to help them bolster their case, and make sure their story is communicated well. I try to provide the sort of review I would like to receive: rather than just pointing out strengths and weaknesses, it's useful to receive specific suggestions for improvements. Of course, I love it if I review a paper that needs very few changes before acceptance, but it is also very satisfying to suggest areas for improvement and have the authors embrace those suggestions."
September 2019
Kelly Manthei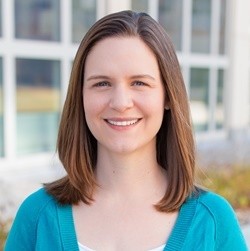 Dr Kelly Manthei is a Research Investigator at the Life Sciences Institute, University of Michigan. She uses biochemical and structural biology to investigate lipoprotein complexes relevant to coronary heart disease. In particular, she is interested in lecithin:cholesterol acyltransferase, which is a plasma enzyme important for the metabolism of high-density lipoprotein cholesterol. You can follow her on Twitter: @khoadley.
Dr Manthei says, "Peer review is a critical part of the scientific process and I really value how it strengthens papers. I am grateful to those who have put time into critically reviewing my work and hope to also help others in a constructive way. It has been extremely rewarding to me to be able to participate as a postdoctoral fellow, as I've gained new insight in how to prepare my own papers and expanded my knowledge of adjacent research areas."
August 2019
Taj Azarian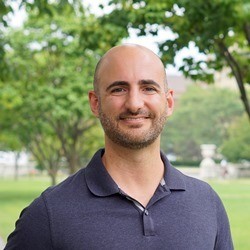 Dr. Taj Azarian is an Assistant Professor at the Burnett School of Biomedical Science, University of Central Florida, College of Medicine. He recently completed a postdoctoral fellowship in the Department of Epidemiology at the Harvard T.H. Chan School of Public Health. Dr. Azarian's research investigates the epidemiology of bacterial pathogens, with emphasis on antibiotic resistant organisms including Streptococcus pneumoniae and Staphylococcus aureus. Dr. Azarian and his team apply a variety of genomic, phylogenetic, and population genetic approaches. To learn more about his work you can visit his website at https://azarianlab.science/ or follow him on Twitter (@EpiDemos82).
Regarding the peer review process, Dr. Azarian says, "Peer review is an integral component of the scientific process. Contributing to science in this manner is time consuming but extremely rewarding, and I encourage researchers to participate in the review process as early in their career as possible. Gaining experience from the reviewer's perspective will significantly improve your own manuscript writing skills. I am also excited about the recent improvements to the peer review process, including the publication of unblinded reviews with accompanying response to reviewers."
July 2019
Jinju Han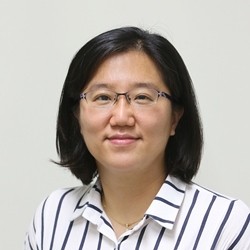 Dr. Jinju Han is a molecular neurobiologist and Assistant Professor at the Korea Advanced Institute of Science and Technology in South Korea. She and her team are interested in identifying noncoding RNAs that account for immediate responses of neural cells, which regulates brain function. You can check out her research and publications here. Dr. Han has received numerous fellowships and awards for her identification of mechanisms underlying recognition/maturation of primary microRNAs and their regulatory function in adult neurogenesis.
Regarding peer review, Dr. Han says, "I can expand my knowledge a lot by reviewing manuscripts, as I need to understand the manuscript completely to give comments on it. By reviewing manuscripts, I can also communicate with authors to discuss their ideas and experimental results in depth. I hope my feedback helps authors to improve their manuscript."
June 2019
Mark Walton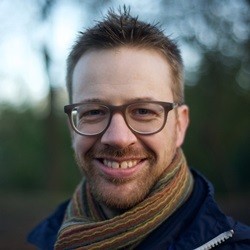 Dr. Mark Walton is Associate Professor in the Department of Experimental Psychology at the University of Oxford. He is interested in studying the biological mechanisms that guide decision-making and reward-motivated behaviors. To do so, Dr. Walton and his team combine real-time neurochemical readouts and whole-brain functional imaging of rodents performing different behavioral tasks. To learn more about his work you can visit his website at (www.waltonlab.org).
When asked what he thinks of the peer review process, Dr. Walton says, "Although it can be very time consuming, I really enjoy being a reviewer. I learn a lot from being forced to read manuscripts closely and also from seeing what other reviewers have picked up on. Even though nearly everyone grumbles about reviewers' comments, I know that every single one of my published articles has been improved by the peer review process; I hope the authors of papers I have reviewed at least sometimes feel the same!"
May 2019
Chiea Chuen Khor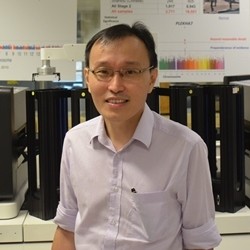 Dr. Chiea Chuen Khor is Group Leader and Senior Principle Investigator at the Genome Institute of Singapore. He also holds appointments at the National University of Singapore and the Singapore Eye Research Institute. Although he qualified as a medical doctor, he realized his calling was to pursue medical research in a full-time manner. The Khor lab focus spans many areas of human genetics studied across diverse human traits and disease conditions, with the long term goal of translating genetic findings into predictive medicine to improve healthcare.
About peer review, Dr. Khor says, "I feel it keenly that the peer review process has helped very much in improving the quality of the manuscripts which I have submitted for publication. The improvement was seen not just in the scientific content, but also in the manner which the findings were communicated. Having benefitted so much from the help of many anonymous peer referees over the past 10 years, I feel honor– and duty–bound to pay all of this help forward."
April 2019
Jeanette Mumford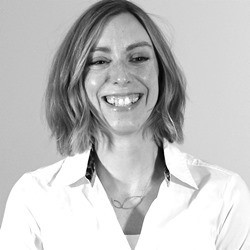 Dr. Jeanette Mumford is a biostatistician and Associate Scientist at the Center for Healthy Minds at the University of Wisconsin-Madison. As a scientist and consultant, Dr. Mumford focuses on developing new methodologies to improve fMRI data analysis. She also researches best practices and common problems associated with correlating activation patterns in fMRI analyses. In addition to having an impressive publication record, Dr. Mumford, is also the co-creator of fMRIpower, a power analysis toolbox for fMRI data.
When asked why she chose to review for us, Dr. Mumford says, "After 3 years serving as a handling editor with many manuscripts at a time, I'm enjoying having more time with fewer manuscripts as a reviewer so I can really dig into the details again. I'm not going to lie, I also enjoy that I no longer have to repeatedly ask people to submit their reviews in a timely manner."
As a side note, the editors at Communications Biology attest that Dr. Mumford always sent in her thorough and thoughtful reports on time – she likes to lead by example we suppose.
March 2019
Wen Huang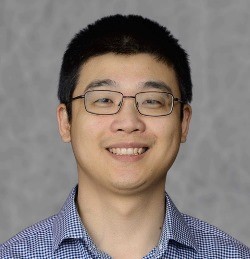 Dr. Wen Huang is a quantitative geneticist at the Department of Animal Science at Michigan State University. He has a Ph.D. in animal breeding and genetics from the University of Wisconsin-Madison and completed postdoctoral training at North Carolina State University. His lab studies the genetics of complex quantitative traits, in particular context-dependent effects such as genotype by environment interactions and gene gene interactions, in livestock animals and the model organism fruit flies using a combination of laboratory and computational approaches.
Dr. Huang says, "I see peer review as an indispensable part of doing science and if done correctly can greatly improve a paper. Over the years I have benefited tremendously from the reviews of my own papers and the only way to pay back is to pay it forward."
February 2019
Peter Friedl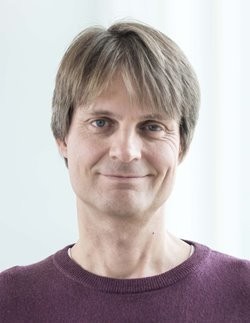 Dr. Peter Friedl is a cell biologist and Professor with joint appointments at The University of Texas MD Anderson Cancer Center and Radboud University Medical Centre, Nijmegen. He and his team are interested in the mechanisms of collective cell migration in physiological (immune defense) and pathological context (cancer invasion and metastasis). He also studies the cross-talk between cancer cell migration and its response to radiation- and chemotherapy. You can check out a complete list of his published work here and find more information about him here. He has received numerous awards including those from the German Cancer Society, Netherlands Science Foundation, and European Society for Molecular Imaging for his contribution to the identification of a kinetic mechanism of T cell activation and the discovery of collective cell migration in cancer.
Dr. Friedl says what motivates him to review a manuscript is to combine a personal committment to science and a needed service with an opportunity to gain further insight into the topic of his interest, sometimes even beyond his own direct comfort zone.​
January 2019
Shaun Killen & Jack Hollins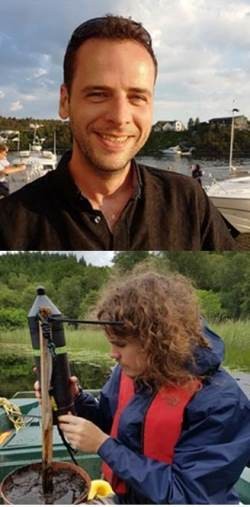 Dr. Shaun Killen is a Research Fellow at the University of Glasgow in the Institute of Biodiversity, Animal Health and Comparative Medicine. Dr. Killen's review for Communications Biology was completed together with PhD student Jack Hollins. The Killen lab studies how physiology and behavior effect the ecology of marine and freshwater species. Dr. Killen's recent research has included studies of the mechanisms underlying fisheries-induced evolution as part of the Physfish project. Mr. Hollins's PhD research is aimed at understanding how physiology in wild fish influence patterns of habitat use and behavior, and how these patterns affect susceptibility to capture in commercial fisheries. Research from the Killens lab has also been covered recently in the New York Times.
The Communications Biology editorial staff selected Dr. Killen and Mr. Hollins for Reviewer of the Month on the basis of their constructive review and we are excited to highlight them as an example of peer review mentoring.
2018
December 2018
Lucia Di Marcotullio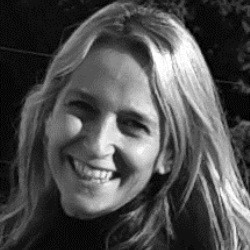 Dr. Lucia Di Marcotullio is a molecular biologist and Professor at the University of Rome "La Sapienza". She and her team are interested in understanding how dysregulation of signal transduction pathways, such as the Hedgehog signaling, can lead to tumorigenesis. She is also interested in identifying and developing novel treatment strategies for Hedgehog-dependent tumors. You can check out her latest work published in Nature Communications.
Dr. Di Marcotullio says she "chose to review for Communication Biology because it is one of the latest Nature Research Journals publishing innovative and high quality works in diverse disciplines of biological science offering useful and significant advances to scientists in their research field."
November 2018
Sandra Rieger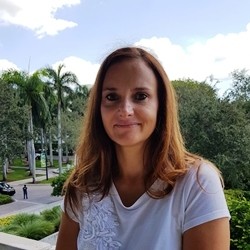 Dr. Sandra Rieger is an Associate Professor at the University of Miami where she uses zebrafish as a model system for wound repair and peripheral neuropathy. Her group investigates axon-keratinocyte interactions with a focus on the role of hydrogen peroxide signaling in wound repair. She has been named by Journal of Cell Science as a Cell Scientist to Watch.
Dr. Rieger on peer review: "I see my role as a reviewer as being fair and fast. I often experienced myself that reviewers ask for unnecessary experiments that are unjustified… My goal therefore is to ask for minimal and reasonable experiments that contribute to the conclusions, and help the authors to publish their data relatively fast. Another important aspect for me is that the criticism of all reviewers involved in the review process helps me to better understand strengths and weaknesses of manuscripts, which can assist me in writing my own manuscripts."
October 2018
Rebecca J. Howard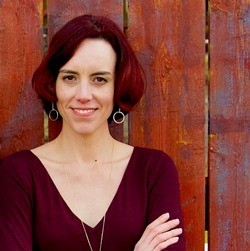 Dr. Rebecca Howard is a biochemist and Lab Manager of the Molecular Biophysics Stockholm group at the Science for Life Laboratory, a national center in Stockholm, Sweden. She manages a team using biochemistry, electrophysiology and molecular simulations to understand the structure and function of ion channels and the molecular interactions between proteins and behavior-altering drugs. Learn more about Dr. Howard's research at her website.