Editorial Board
Our Editorial Board Members work closely with the in-house editors to ensure that all manuscripts are subject to the same editorial standards and journal policies. Editorial Board Members are active researchers recognized as experts in their field. Our Editorial Board Members handle manuscripts within their areas of expertise, overseeing all aspects of the peer review process from submission to acceptance. To learn more about our collaborative editorial model, read this editorial from 11 October 2019.
Interested in joining the editorial board?
We will be expanding our editorial board as the journal grows. If you are interested in becoming an Editorial Board Member for Communications Biology, please complete this Google form. If you are unable to use Google forms, you may contact us with your CV and/or link to your lab webpage, the subject areas you would like to cover for the journal, and a brief statement about why you are interested in an editorial board member position. Please note that your personal information, including name and email address, will be kept by the in-house editors for the sole purpose of identifying potential editorial board members. If you would like us to delete your information at any time, please contact us.
Please note that we are not able to respond to all applicants.
Editorial Board Members by subject area
Learn more about our Editorial Board Members below.
Section Lead - Krishnananda Chattopadhyay
Section Lead - Christian Wozny
Section Lead - Michel Thiebaut de Schotten
Section Lead - Christopher Hine
Biochemistry
Ross Bathgate
orcid.org/0000-0001-6301-861X
Research areas: G protein-coupled receptors, peptides, cell signaling, drug development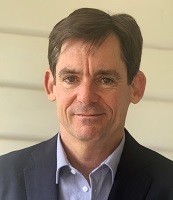 Professor Ross Bathgate is the co-leader of the Discovery Science Theme at the Florey Institute of Neuroscience and Mental Health and is an Honorary Professorial Fellow in the Department of Biochemistry and Molecular Biology at the University of Melbourne, Australia. He is a molecular pharmacologist with broad expertise in bioactive peptides and their G protein-coupled receptors (GPCRs). A major focus of his lab is understanding the interactions of peptide ligands with their GPCR targets for the development of peptide-based drugs and utilizing structure-based drug design to develop novel therapeutics. His GPCR-targeted drug development research involves many potential therapeutic areas including cardiovascular disease, fibrosis and neurological disorders. Additionally, his lab develops recombinant viral systems involving approaches to target neuropeptide GPCRs and novel modified chemogenetic and optogenetic constructs for dissecting neural circuits.
Lab webpage
Mark Collins
orcid.org/0000-0002-7656-4975
Research areas: Protein biochemistry, proteomics, membrane protein biology, mass spectrometry, post-translational modifications, neuroproteomics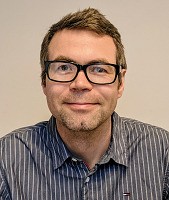 Dr. Mark Collins is a Senior Lecturer in the Department of Biomedical Science and Deputy Director of the Faculty of Science Mass Spectrometry Centre at the University of Sheffield. He undertook his B.Sc. in Biochemistry and Molecular Genetics at University College Dublin and his Ph.D. in Molecular Neuroscience at the University of Edinburgh where he developed and applied biochemical approaches to characterise synaptic proteomes. He spent 8 years working as a staff/senior staff scientist in the area of mass spectrometry-based proteomics at the Wellcome Sanger Institute before setting up his own research group at the University of Sheffield. His group is interested in the trafficking and interaction of membrane proteins and how their function is regulated by post-translational modifications.
Lab webpage
Albert Lee
orcid.org/0000-0001-5156-0567
Research areas: protein chemistry, cell biology, proteostasis, proteomics, ubiquitination, phosphorylation, protein aggregation
I am a Senior Lecturer, Director of Education and Group leader in Neuroproteomics research within the Centre for Motor Neuron Disease (MND) research at Macquarie University. I lead a program to develop and drive research projects within the proteomics program that is focused on MND, frontotemporal dementia and proteostasis dysfunction. My research interests focus on understanding the mechanisms of cellular survival upon stress, and its role in biological processes that manifest into human diseases such as neurological disorders. My research uses proteomics to characterise post-translational modifications (including phosphorylation, ubiquitination, and glycosylation) to understand their role in cellular processes. We perform high-throughput and unbiased analyses to capture a snapshot of a cellular or disease state, and this is becoming more widespread and important when trying to understand the biology of a particular model.
Personal webpage
Tuan Anh Nguyen
orcid.org/0000-0001-7793-2699
Research areas: Biochemistry, enzymology, bioinformatics, RNA-binding proteins, microRNA biogenesis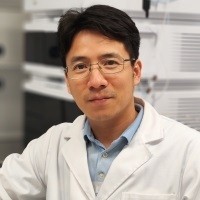 Dr. Nguyen Tuan Anh is an Assistant Professor at the Hong Kong University of Science and Technology (HKUST), where he teaches and conducts research in the Division of Life Science. He earned his Ph.D. in Biochemistry from the Korea Advanced Institute of Science and Technology (KAIST), where his research centered on DNA replication, recombination, and repair. Upon completing his doctorate, Dr. Nguyen joined Seoul National University as a postdoctoral researcher, focusing on microRNA biogenesis. During this time, he made significant contributions to understanding the molecular mechanism of the human Microprocessor, a critical component involved in microRNA biogenesis. His work has helped to advance the field and deepen the understanding of this essential biological process. In his current role at HKUST, Dr. Nguyen leads a research lab that develops and utilizes high-throughput RNA processing and binding assays. By employing both bioinformatics and biochemistry techniques, the lab aims to unravel the molecular mechanisms of RNA-binding proteins. This research holds great potential for uncovering new insights into gene regulation and the role of RNA-binding proteins in various biological processes and diseases.
Personal webpage
Dana Reichmann
orcid.org/0000-0003-0315-5334
Research areas: Redox biology, protein folding, protein quality control, redox switches, structural mass spectrometry and proteomics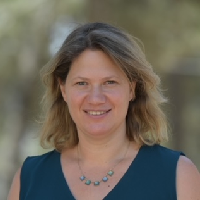 Dana Reichmann is an Associate Professor at the Department of Biological Chemistry at the Hebrew University of Jerusalem. She completed her MSc in bioinformatics and PhD in protein biochemistry and structural biology at the Weizmann Institute of Science, Israel. Then she trained in chaperone biochemistry, redox biology and proteomics at the University of Michigan, USA. The main focus of the lab is to understand how cells maintain their "healthy" and complex proteome during increased oxidation, which is a hallmark of aging and age-related diseases. The Reichmann lab is developing a toolbox of methodologies to quantify the redox status of cells, explore their redox heterogeneity and monitor structural protein plasticity associated with protein modification and protein binding.
Lab website.

Min Zhuang
orcid.org/0000-0001-6215-5807
Research areas: Protein biochemistry, protein engineering, ubiquitination, organelle biology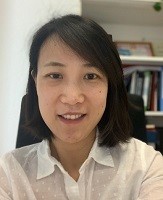 Dr. Min Zhuang is an Assistant Professor in the School of Life Science and Technology at ShanghaiTech University in Shanghai, China. She obtained the Ph.D. in Structural Biology in a joint program from the University of Tennessee Health Science Center and St. Jude Children's Research Hospital. Prior to joining the faculty at ShanghaiTech, she completed postdoctoral training in the Department of Pharmaceutical Chemistry at University of California San Francisco. Dr. Zhuang has broad expertise in structural biology, protein biochemistry and ubiquitination. Currently, her lab is developing new protein proximity labeling tools to facilitate the identification of weak protein-protein interactions. She is also interested in understanding the role of ubiquitination in organelle quality control.
Lab webpage
Joanna Timmins
orcid.org/0000-0002-9066-9095
Research areas: DNA repair, nucleoid organisation, anticancer drug resistance, radiation resistance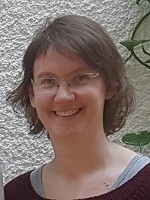 Dr. Joanna Timmins obtained her B.A. in Natural Sciences from Cambridge University, UK, before moving to the EMBL Grenoble outstation, where she performed her Ph.D. She then conducted her post-doctoral training followed by a 5-year scientist position at the European Synchrotron Radiation Facility (ESRF), where she became interested in the DNA repair machinery of the radiation-resistant bacterium, Deinococcus radiodurans. Since 2011, Dr. Timmins is Head of the 'DNA Damage and Repair' team at the Structural Biology Institute (IBS) in Grenoble, France. Her team is particularly interested in the molecular mechanisms underlying the recognition of DNA lesions amidst a vast excess of undamaged DNA, which constitutes the initial step of all DNA repair pathways. Her research focuses on DNA repair in D. radiodurans, but also in humans in the context of anticancer drug resistance. More recently, she has also become interested in chromatin organization and dynamics in bacteria, and how they affect processes such as DNA repair. Her team uses a combination of biochemical, biophysical, structural biology and cell imaging approaches to tackle these challenging projects.
Lab webpage
Bioengineering & Biotechnology
Huan Bao
orcid.org/0000-0002-4301-4627
Research areas: Membrane Biology, Lipid Nanoparticles, Gene delivery, Vaccines, Antibodies, Biophysics, Biochemistry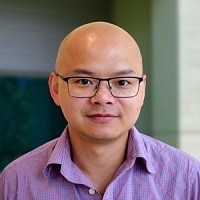 Huan Bao is an Assistant Professor in the Department of Molecular Medicine at the Scripps Research Institute (TSRI). He obtained his B.S. in Biological Science from Wuhan University, his M.S. in Biochemistry from the Chinese Academy of Sciences, and his Ph.D. in Biochemistry and Molecular Biology from the University of British Columbia. As a Human Frontier Science Program postdoctoral fellow, he investigated the molecular mechanism of synaptic transmission in the laboratory of Dr. Edwin Chapman at the University of Wisconsin-Madison and Howard Hughes Medical Institute. At TSRI, his lab is interested in developing nanoparticles to target membrane proteins involved in human diseases.
Lab webpage
Chien-Yu Chen
orcid.org/0000-0002-6940-6389
Research areas: Computational biology, machine learning and deep learning, multi-omics data analysis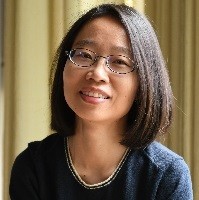 Dr. Chien-Yu Chen is a professor of Biomechatronics Engineering, National Taiwan University. She received her PhD in Computer Science and Information Engineering from National Taiwan University in 2003. Prior to that, she received the B.S. and M.S. degrees in Electrical Engineering from National Taiwan University (1996) and Stanford University (1998), respectively. Her research interests include Bioinformatics, machine learning, and gene regulation. Her lab develops computational methods to solve biological problems with genomic, transcriptomic, or epigenomic data. One of her main research interests is to annotate the human genome by building machine learning and deep learning models for predicting variant pathogenicity, functional regions (e.g. enhancer, TFBS, eQTL, etc) and their sequence effect. Recently, she and her collaborators just built a variant database named TaiwanGenomes and released some polygenic risk score (PRS) models for studying Taiwanese genetic data.
Lab webpage.
César de la Fuente
orcid.org/0000-0002-2005-5629
Research areas: Synthetic biology, microbiology, computational biology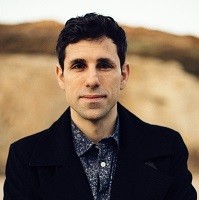 César de la Fuente, Ph.D. is a Presidential Assistant Professor at the University of Pennsylvania, where he is leading the Machine Biology Group to integrate synthetic biology, microbiology, and AI. Prof. de la Fuente seeks to expand nature's repertoire to build novel synthetic molecular tools and devise therapies that nature has not previously discovered. The Machine Biology Group aims to develop computer-made tools and medicines that will replenish our current antibiotic arsenal and engineer the microbiome. Prof. de la Fuente was recognized by MIT Technology Review in 2019 as one of the world's top innovators for "digitizing evolution to make better antibiotics". He was selected as the inaugural recipient of the Langer Prize (2019), an ACS 2020 Kavli Emerging Leader in Chemistry (2020), AIChE's 35 Under 35 Award (2020), and received the ACS Infectious Diseases Young Investigator Award (2020). In addition, he was named a Boston Latino 30 Under 30, a 2018 Wunderkind by STAT News, a Top 10 Under 40 of 2019 by GEN, a Top 10 MIT Technology Review Innovator Under 35 (Spain), 30 Rising Leaders in the Life Sciences by In Vivo magazine, and he received the 2019 Society of Hispanic Professional Engineers Young Investigator Award. His scientific discoveries have yielded over 75 peer-reviewed publications and multiple patents.
Lab webpage
Robert DeLong
orcid.org/0000-0002-9568-7081
Research areas: Nanobiochemistry, nanobiotechnology, nanomedicine, cancer nanotechnology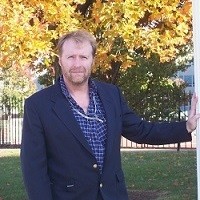 Dr. Rob DeLong is an Associate Professor and founding core faculty member in the nanotechnology innovation center in the Department of Anatomy and Physiology at Kansas State University. He holds masters and PhD degrees in chemistry, biophysics and biochemistry from the University of Rochester and the Johns Hopkins University and led research groups in biopharma prior to returning to academia and starting his own lab between 2007 to 2009. His group studies the impact nano materials have on the structure, function, activity and delivery of RNA and proteins. The group is particularly interested in physiological metal, metal oxide, sulfide or selenide materials and their composites (physiometacomposites) and interfaces with proteins and nucleic acids, their fluoro-luminescent characteristics and anticancer activity.
Lab webpage
Ngan Huang
orcid.org/0000-0003-2298-6790
Research areas: Biomedical engineering, cardiovascular & musculoskeletal diseases, stem cells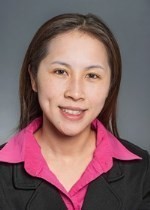 Dr. Ngan F. Huang is an Assistant Professor in the Department of Cardiothoracic Surgery at Stanford University and Principal Investigator at the Veterans Affairs Palo Alto Health Care System. Dr. Huang completed her BS in Chemical Engineering from the Massachusetts Institute of Technology, followed by a PhD in bioengineering from the University of California Berkeley & University of California San Francisco Joint Program in Bioengineering. Prior to joining the faculty, she was a postdoctoral scholar in the Division of Cardiovascular Medicine at Stanford University. Her laboratory investigates the interactions between stem cells and extracellular matrix microenvironment for engineering cardiovascular tissues to treat cardiovascular and musculoskeletal diseases. Dr. Huang has authored over 60 publications and patents, including reports in Nature Medicine, PNAS, and Nano Letters. She has received numerous honors, including a NIH K99/R00 Career Development Award, Fellow of the American Heart Association, a Young Investigator award from the Society for Vascular Medicine, a Young Investigator Award from the Tissue Engineering and Regenerative Medicine International Society-Americas, and a Rising Star award at the Cell & Molecular Bioengineering conference. Her research is funded by the NIH, Department of Defense, California Institute of Regenerative Medicine, and Department of Veteran Affairs.
Lab webpage
Ken-ichiro Kamei
orcid.org/0000-0003-2948-3264
Research areas: Stem cell engineering, Nanobiotechnology, microfluidics, cell-materials interactions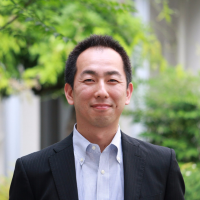 Ken-ichiro Kamei is an Associate Professor at New York University Abu Dhabi (NYUAD), where he holds a joint appointment of Biology and Bioengineering. He earned his BA in 1998 and MS in 2000 before obtaining a Ph.D. from the Tokyo Institute of Technology in 2003. Following his doctorate, Dr. Kamei undertook a postdoctoral fellowship at the Molecular Biology Institute at the University of California, Los Angeles (UCLA). He further enhanced his expertise as a Staff Research Associate at the California NanoSystems Institute at UCLA and later served as an Assistant and Associate Professor at the Institute for Integrated Cell-Material Sciences (iCeMS) at Kyoto University. His research aims to develop a compact and comprehensive device, known as the Organs-on-a-Chip, designed to emulate the physiological and pathological conditions of living organisms in vitro. He employs an interdisciplinary approach to achieve this goal, encompassing stem cell biology, micro/nanotechnology, and materials science. Currently, he is leveraging his innovative research strategy to advance regenerative medicine and drug discovery efforts for both humans and endangered animals, ultimately contributing to global healthcare solutions.
Lab webpage
Adib Keikhosravi
orcid.org/0000-0002-7901-1276
Research areas: Computational Biology, Digital Pathology, Computer Vision, Machine/Deep Learning, Microscopy,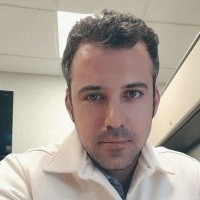 Dr. Adib Keikhosravi serves as a lead scientist at the Laboratory of Receptor Biology and Gene Expression within the National Cancer Institute (NIH, USA). In this capacity, he spearheads the development of cutting-edge algorithms and software tools, both traditional and those leveraging machine/deep learning, to elucidate sub-cellular dynamics and genomic organization. These tools are particularly designed for optical imaging analysis in high-content screens and tissue transcriptomics. Dr. Keikhosravi's academic background is rooted in the intersection of biomedical and electrical engineering. He earned both his B.Sc. and first M.Sc. degrees in Biomedical Engineering at Sahand and Sharif University of Technology, during which he concentrated on biomedical signal, image processing, machine learning, as well as optical design and simulation. He then pursued his second M.Sc. and a subsequent Ph.D. at the University of Wisconsin-Madison. It was here that he made significant strides in creating innovative software and hardware microscopy techniques. Notably, he pioneered computational imaging methods for stromal proteins. These advanced techniques aimed to study the nuances of stromal reorganization during cancer progression, and he has been instrumental in transforming these imaging methods to be both clinically amiable and widely accessible.
Personal webpage
Mo Li
orcid.org/0000-0003-0827-8907
Research areas: Stem cell, genome editing, long-read sequencing, genetic disease, pluripotency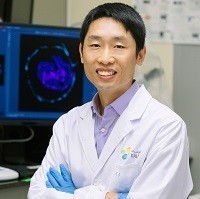 Mo Li is an Assistant Professor of Bioscience at King Abdullah University of Science and Technology (KAUST). He received his B.Sc. from Peking University (China) and his Ph.D. in cellular biology from the University of Georgia (USA). He trained as a postdoc in the lab of Juan Carlos Izpisua Belmonte at the Salk Institute (USA). His lab focuses on using pluripotent stem cells, cellular reprogramming, and genome editing technologies to understand the mechanisms of disease and regeneration. His lab has developed novel nanopore sequencing methods for resolving genetic heterogeneity in stem cells and novel stem cell models for studying human disease and biology. He has published over 60 papers in international journals, including Nature, Science, New England Journal of Medicine, and Genome Biology, in the areas of stem cells and genome editing.
Lab webpage
Periklis Pantazis
orcid.org/0000-0002-8367-9332
Research areas: Photoconvertible fluorescent proteins, nanoprobes, sensors and live optical precision imaging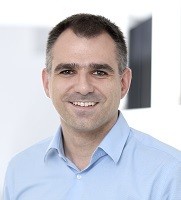 Periklis Pantazis is a Reader in Advanced Optical Precision Imaging (equiv. Associate Professor) at the Department of Bioengineering at Imperial College London. He studied Biochemistry at the Leibniz University of Hannover, Hannover, Germany followed by a PhD in Biology and Bioengineering at the Max Planck Institute of Molecular Cell Biology and Genetics in Dresden, Germany. He pursued then postdoctoral studies at the California Institute of Technology in Pasadena, CA, USA before joining as an Assistant Professor the ETH Zurich Department of Biosystems Science and Engineering in Basel, Switzerland. In 2018/2019, he established his Laboratory of Advanced Optical Precision Imaging at Imperial College London that conceives and applies cutting-edge imaging technologies, assays and reagents for the mechanistic dissecting of development, disease progression and tissue regeneration.
Lab webpage
Yuedong Yang
orcid.org/0000-0002-6782-2813
Research areas: Protein structure prediction, drug design, multi-omics data analysis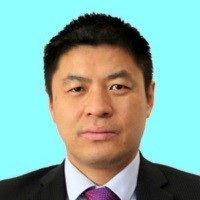 Dr Yuedong Yang is Professor in the School of Computer Science and Engineering and National Super Computer Center at Guangzhou, Sun yet-sen University, China. He obtained his PhD degree from the University of Science and Technology of China. Afterward he continued his research in Indiana University, USA and later moved to Griffith University, Australia. Dr Yang has developed >20 bioinformatics tools that are widely used in the world, and published >100 articles in the fields of protein structure and function prediction, drug design, and genomic data analysis, etc. Currently his research group emphasizes on developing HPC and AI algorithms for cross-scale integration of multi-omics data and intelligent drug design. He is also responsible for constructing the HPC platform for biomedical applications based on the Tianhe-2 supercomputer.
Lab webpage
Chao Zhou
orcid.org/0000-0002-8679-3413
Research areas: Optical microscopy, label-free imaging, optogenetic pacing, developmental biology, cancer, clinical translation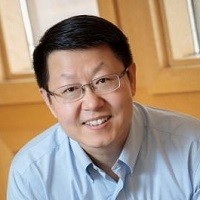 Dr. Chao Zhou is an associate professor in the Biomedical Engineering Department at the McKelvey School of Engineering at Washington University in St. Louis. He obtained his Bachelor's degree from Peking University, a Ph.D. degree from the University of Pennsylvania, and received post-doctoral training from Massachusetts Institute of Technology. Before joining Washington University in 2019, he was an associate professor in the Department of Electrical and Computer Engineering and a founding member of the Department of Bioengineering at Lehigh University. He has extensive experience in biophotonics and has contributed to the development and validation of novel optical imaging and stimulation modalities for various biomedical applications ranging from basic research to clinical translation. His lab develops tools for label-free 3D imaging and characterization of biological samples in vitro (such as, tumor spheroids, tissue organoids) and in vivo ( eyes, skins, brains for instance), as well as optogenetic pacing technologies in model organisms, such as Drosophila melanogaster.
Lab webpage
Zheng-Jiang Zhu
orcid.org/0000-0002-3272-3567
Research areas: Metabolomics, lipidomics, mass spectrometry, bioinformatics, clinical and biological applications of metabolomics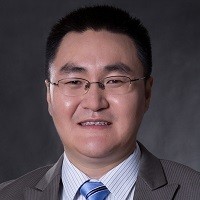 Dr. Zheng-Jiang Zhu is a Professor in Interdisciplinary Research Center on Biology and Chemistry, Shanghai Institute of Organic Chemistry, Chinese Academy of Sciences (CAS) in Shanghai, China. He obtained his Ph.D. degree from University of Massachusetts at Amherst, United States. Then, he moved to The Scripps Research Institute (TSRI) as a Postdoctoral Research Associate with Prof. Gary Siuzdak, and worked on metabolomics and bioinformatics. Since 2013, Dr. Zhu joined CAS as an independent Principal Investigator. He has a very broad expertise in mass spectrometry, metabolomics, lipidomics, bioinformatics, clinical and biological applications of metabolomics/lipidomics. Currently, the research in Dr. Zhu lab focuses on the development of mass spectrometry-based metabolomics and lipidomics technologies, and related applications in studying aging metabolism, brain metabolism and neurodegenerative diseases.
Lab webpage
Biophysics & Structural Biology
Luciano Abriata
orcid.org/0000-0003-3087-8677
Research areas: structural biology, molecular modeling and simulations, modern interfaces for chemistry and biology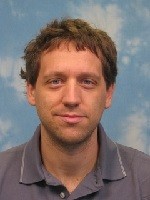 Dr. Luciano Abriata is a Senior Scientist in two laboratories of École Polytechnique Fédérale de Lausanne (EPFL, Switzerland) that carry out wet-lab and in silico studies of structure-function relationships in biological systems. Dr. Abriata obtained a PhD degree from the National University of Rosario (Argentina) studying structure-function relationships in metalloproteins through experimental biophysics, especially NMR and other spectroscopies. He then moved with an EMBO fellowship to EPFL where he applied various methods for molecular modeling and simulation to study biological systems in close connection with experimentalists. Thanks to this work he was then assessor for CASP in its 12th and 13th editions when modern deep learning methods irrupted. Since 2017 his work consists in assisting the users of EPFL's Protein Structure Core Facility with NMR studies of their systems, and guiding at EPFL's Laboratory for Biomolecular Modeling a research line on web-based augmented and virtual reality applied to education and work in chemistry and structural biology while supervising various computational structural biology projects of the group.
Personal webpage.
Manidipa Banerjee
orcid.org/ 0000-0001-6202-5965
Research areas: Virus disassembly, role of viroporins in viral entry and egress, antiviral development, virus-based nanoparticles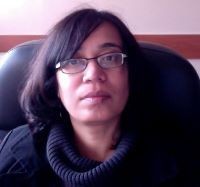 Dr. Manidipa Banerjee is currently an Associate Professor at the Kusuma School of Biological Sciences, Indian Institute of Technology Delhi. Dr. Banerjee received her PhD from the University of California, San Diego, and carried out postdoctoral research at the Scripps Research Institute, California. The research interests of her laboratory are in the molecular mechanism of virus-host interaction, and in developing antiviral therapeutics and virus-based nanoparticles for biomedical applications. Her laboratory uses Flock House Virus (FHV) as a model system for structural analysis of non-enveloped icosahedral virus disassembly. The role of viral membrane proteins in entry and egress of viruses from host cells is being studied in context of Hepatitis A Virus and Chikungunya Virus (CHIKV). Dr. Banerjee's laboratory utilizes a combination of techniques including molecular virology, cryoelectron microscopy and computational biology to address research questions.
Lab webpage
Alexander Cartagena-Rivera
orcid.org/0000-0001-6227-2499
Research areas: Mechanobiology, biophysics, atomic force microscopy, cellular mechanics, tissue mechanics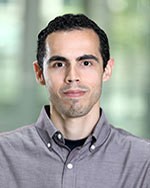 Dr. Alexander Cartagena-Rivera received his Ph.D. in Mechanical Engineering from Purdue University. He completed a Post-Doctoral IRTA Fellowship in the National Institute on Deafness and Other Communication Disorders at the National Institutes of Health (NIH). He is now an Earl Stadtman (Tenure-Track) Investigator and chief of the Section on Mechanobiology at the National Institute of Biomedical Imaging and Bioengineering at the NIH, where his laboratory research focuses on understanding the cellular and tissue molecular-mechanical regulation and development of advanced Atomic Force Microscopy tools for cancer biology and hearing research. In 2019 he received the prestigious NIH Distinguished Scholars Program award. His research interests lie in diverse and multidisciplinary fields including mechanobiology, biophysics, fluid mechanics, soft matter, micro/nanomechanics, hearing mechanics, tissue mechanics, cellular biology, and living cells and viruses mechanics determined using the atomic force microscope in physiologically relevant conditions.
Lab webpage
Krishnananda Chattopadhyay
orcid.org/0000-0002-1449-8909
Research areas: Biophysics, structural biology, fluorescence spectroscopy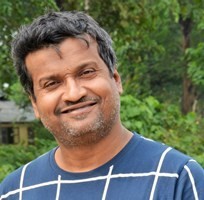 Dr. Krishnananda Chattopadhyay is the Head of the Structural Biology and Bioinformatics Division at the CSIR-Indian Institute of Chemical Biology (IICB), Kolkata, India. He is also a Professor of the Academy of Scientific and Innovative Research. His group works on protein folding and aggregation and their implications in neurodegenerative diseases, using a variety of computational, biochemical, biophysical and analytical techniques. He is particularly interested in developing applications of single molecule fluorescence spectroscopy to monitor the early and unexplored events of protein aggregation. Krish obtained his PhD from Tata Institute of Fundamental Research, Mumbai. During his post-doctoral studies with Professor Carl Frieden and in close collaboration with Professor Elliot Elson at the Washington University School of Medicine, he studied the conformational dynamics of the unfolded states of a protein under single molecule resolution using fluorescence correlation spectroscopy (FCS). Before joining IICB, he worked as a Senior Scientist in the Product Development group at Pfizer Global Biologics, Saint Louis. He is the recipient of Royal Society of Chemistry and IUSTF fellowship awards.
Lab webpage
Marco Fritzsche
orcid.org/0000-0002-8712-7471
Research areas: Immunology, mechanobiology, biophysics, microscopy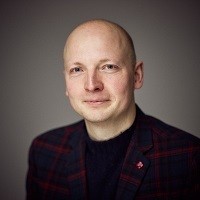 Dr Marco Fritzsche is a Full Professor and Scientific Director of the Oxford-Zeiss Centre of Excellence. He leads the Biophysical Immunology Laboratory between the Rosalind Franklin Institute and the Kennedy Institute for Rheumatology at the University of Oxford, UK. The BPI Laboratory aims to unravel the impact of biophysics and mechanobiology on the human immune response in health and disease. For this mission, the BPI lab develop custom-built microscopy technology at the interface of biophysics and immunology. Dr. Fritzsche holds a MSc in theoretical physics and conducted his PhD in experimental biophysics and cell-biology at the London Centre for Nanotechnology at the University College London, UK. He performed his Postdoctoral work at the University of Oxford in close collaboration with the Howard Hughes Medical Institute Janelia Farm, USA.
Lab webpage
Janesh Kumar
orcid.org/0000-0003-0767-3788
Research areas: Membrane proteins, glutamate receptor ion channels, cryo-electron microscopy, x-ray crystallography, structural biology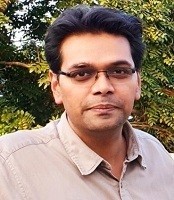 Dr. Janesh Kumar is a Senior Principal Scientist at the CSIR-Centre for Cellular and Molecular Biology (CCMB) in Hyderabad. He is also a Professor within the faculty of Biological Sciences at the Academy of Scientific and Innovative Research (AcSIR). With a passion for unraveling the mysteries of the brain, Dr. Kumar's research team is dedicated to studying glutamate receptor ion channels, which play a critical role in synaptic neurotransmission and plasticity.
Dr. Kumar's academic journey began at the All India Institute of Medical Sciences in New Delhi, where he earned his PhD in 2007. His thesis explored the structural biology of secretory glycoproteins under the guidance of the esteemed Prof. Tej P. Singh. After completing his doctorate, Dr. Kumar pursued postdoctoral research at NICHD, NIH in Bethesda, where he delved into the mechanisms of ionotropic glutamate receptor assembly, activation, and desensitization under the mentorship of Dr. Mark L. Mayer.
Dr. Kumar has made significant contributions to the field of neuroscience and has been honored with several prestigious awards, including the Fellows Award in Research Excellence (FARE) at NIH twice in 2011 and 2012, as well as the Ramanujan Fellowship. He is also the recipient of both the Intermediate and Senior fellowships of the DBT/Wellcome Trust India Alliance. Prior to joining the CCMB, Dr. Kumar also served as a Senior Scientist at the National Centre for Cell Science (NCCS) in Pune.
Lab webpage
Nicholas Kurniawan
orcid.org/0000-0003-0473-0222
Research areas: Cell biophysics, cell-materials interactions, mechanobiology, tissue regeneration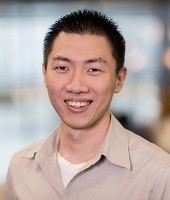 Dr. Nicholas Kurniawan is an Assistant Professor at the Department of Biomedical Engineering in Eindhoven University of Technology, the Netherlands. He obtained his PhD from the National University of Singapore, after which he performed a postdoctoral research in AMOLF, the Netherlands. His current research focuses on understanding how the physical and mechanical interactions between cells and cellular environments shape physiological tissue function and drive pathologies. His interdisciplinary team combines approaches from biophysics, mechanobiology, microfabrication, and cell biology with an outlook of exploiting cell–materials interactions for regenerative medicine applications. He was the recipient of several prestigious research awards, including Marie Curie Postdoctoral Fellowship and the European Research Council (ERC) Starting Grant.
Lab webpage
Isabelle Lucet
orcid.org/0000-0002-8563-8753
Research areas: Kinases and Pseudokinases controlled signalling pathways, molecular structure and function, scaffolds, interactome, drug discovery.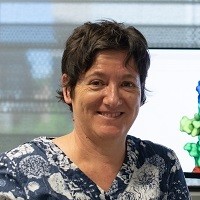 Assoc. Prof Isabelle Lucet grew up in France and obtained her PhD at the University of Angers in Biochemistry and Biophysics. She then undertook her postdoctoral studies in Oxford (UK) where she developed her interest in kinase signal transduction pathways. In 2001, she relocated to Australia to develop research programs at the interface between academia and industry. As a NHMRC Industry Fellow, she led a six-year structure-based drug discovery program on the JAK kinases, a program that has highly contributed to the development of the JAK kinase inhibitor, Momelotinib. Subsequently, she established her lab at the Walter and Eliza Hall Institute, Melbourne, Australia to study the catalysis-independent signalling functions of kinase/pseudokinase scaffolds in normal and disease states, integrating protein biochemistry, structural biology with latest proteomics, imaging and chemical biology approaches. Her lab's main research interest is to elucidate at the molecular level the mechanisms that drive kinase signal integration to allow the development of novel therapeutic strategies to counteract kinase driven diseases. In 2019, she was appointed the Head of the Chemical Biology Division at the Walter and Eliza Hall Institute of Medical Research.
Lab webpage
Yun Luo
orcid.org/0000-0003-3581-754X
Research areas: Computational Biophysics, Ion Channels, Drug Design, Protein-Small Molecule/Lipid Interaction, Protein Allostery and Conformatoinal Dynamics, Lipid Bilayer, Mechanosensitive Piezo ion channels, Molecular Dynamics Simulation, Enhanced Sampling Methodology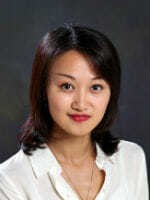 Dr. Yun Lyna Luo is an Associate Professor in the Department of Pharmaceutical Sciences at Western University of Health Sciences, Pomona, California. She obtained her MS and PhD from Zhejiang University in China and University of Paris VI in France. In 2008, she joined the laboratory of Prof. Benoit Roux in the University of Chicago and Argonne National Laboratory as a postdoctoral scholar. Her current research focuses on applying computational biophysics/chemistry tools to understand gating, binding and molecular permeation of mechanosensitive Piezo ion channels, gap junctional channels, HCN channels, and leveraging those mechanistic insight for rational drug design. Her laboratory also develops computational methods for predicting reversible-covalent drug binding free energy and protein dynamical allosteric network.
Lab webpage
Ingrid Span
orcid.org/0000-0002-2892-4825
Research areas: Structural biology, metalloenzymes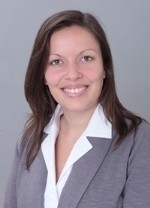 Dr. Ingrid Span received her PhD from Technical University Munich, where she received the Emil Erlenmeyer Medal for outstanding achievements, and carried out her postdoctoral work at Northwestern University in the US. Dr. Span is a recipient of the Liebig fellowship of the Foundation of Chemical Industry and has received research fellowship and return grants from the German Research Foundation (DFG). She has been an independent researcher at Heinrich Heine University in Düsseldorf since 2014 and currently holds the title of Junior Professor. Dr. Span's group investigates the structure and function of metalloproteases and the synthesis and characterization of artificial metalloenzymes.
Lab webpage
X. Frank Zhang
orcid.org/0000-0002-8778-595X
Research areas: Single-molecule detection, mechanobiology, cell adhesion and migration, tissue repair and regeneration, virus-host cell interaction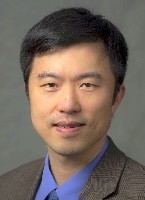 Dr. Xiaohui "Frank" Zhang is currently a full professor in the Department of Biomedical Engineering at the University of Massachusetts Amherst. Dr. Zhang received his Ph.D. in Physiology and Biophysics from the University of Miami School of Medicine and completed his postdoctoral training at Harvard Medical School. Before joining the University of Massachusetts Amherst in 2022, Dr. Zhang was a professor and founding core faculty member in the Department of Bioengineering at Lehigh University. Dr. Zhang is an expert in protein engineering and single-molecule detection techniques. His research focuses on the structure and function of cell adhesion molecules, mechanosensing and activation in the vasculature, and virus-host cell interactions.
Personal webpage.
Lei Zheng
orcid.org/0000-0001-7789-5234
Research areas: Protein biochemistry, membrane biology, biophysics, structural biology, lipid metabolism, and calcium homeostasis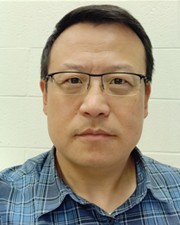 Dr. Lei Zheng is an Associate Professor in the Department of Biochemistry and Molecular Biology and Center for Membrane Biology at the University of Texas Health Science Center at Houston McGovern Medical School, Houston, TX, USA. He obtained his B.S. and M.S. in Microbiology from Shandong University, China, then received his Ph.D. from the University of Bern, Switzerland, in 2003, with an emphasis on the structure of catalytic antibodies. He conducted his postdoc training in structural biology at the Paul Scherrer Institute, Switzerland, where he studied the structure of ammonium transporter. In 2006, he joined McGovern Medical School to start his independent research career. Currently, his lab studies the structure and function of membrane proteins with a focus on Ca2+ transporter and lipid metabolic enzymes.
Personal webpage.
Cancer
Silvia Belluti
orcid.org/0000-0003-0846-9359
Research areas: molecular genetics; cancer biology; epigenetics; transcription factors; alternative splicing; gene expression.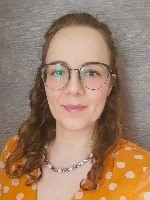 Dr. Silvia Belluti is an Assistant Professor of Genetics in the Department of Life Sciences at the University of Modena and Reggio Emilia, in Italy. She earned her PhD in Molecular and Regenerative Medicine from the University of Modena and Reggio Emilia and she worked as a Post-Doctoral Researcher in the Molecular Genetics lab of the Department of Life Sciences in Modena from 2014 to 2022. Moreover, she learned concepts and techniques in genome maintenance and chromatin regulation as a visiting student in the Chromatin Structure and Genome Stability lab at the University of Edinburgh, UK, and as a visiting researcher in the Chromosome Replication lab at the University of Dundee, UK. Dr. Belluti has studied various molecular genetics topics, including transcriptional regulation by transcription factors and their variants in cancer cells; proliferation and differentiation mechanisms in muscle stem cells; chromatin organization and DNA replication processes related to the maintenance of genome stability. Her primary research interests are in the transcriptional regulatory mechanisms underlying the aggressiveness of colon and prostate cancer, as well as the development of novel anticancer molecules. Her current research focuses on the role of the transcription factor NF-Y and its splice isoforms in cancer development and progression. Her work ranges from basic molecular genetics and epigenetics to preclinical drug investigations, with the goal of providing new molecular bases for future clinical applications.
Personal webpage.
Gloryn Chia
orcid.org/0000-0002-2099-719X
Research areas: Cancer immunology, Neoantigen Vaccines, Immunotherapy, Tumor microenvironment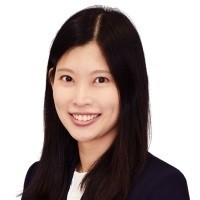 Dr. Gloryn Chia completed her Ph.D. under the guidance of Prof Jennifer Nichols at the University of Cambridge, UK. During her Ph.D., Dr. Chia developed a passion for pluripotency and its relationship with early embryonic development, specifically exploring the role of Oct4 in early lineage segregation during hypoblast specification and gastrulation. Dr. Chia's expertise in stem cell biology led her to Columbia University, where she conducted postdoctoral research in nuclear transfer under the supervision of Dr. Egli Dieter. There, she focused on decoding the function of replication remodeling during reprogramming and early human embryo development. She later returned to Singapore and completed her postdoctoral training in regenerative medicine at The Agency for Science, Technology and Research (A*STAR). Currently, Dr. Chia is an Assistant Professor at the Department of Pharmacy, National University of Singapore, where she leads a research team investigating neoantigen vaccines for treating solid tumors and developing novel immunotherapies to overcome refractory cancers. Additionally, she serves as a Principal Investigator at iHealthtech, NUS.
Lab webpage
Myron Evans II
orcid.org/0000-0002-7678-5815
Research areas: epigenetics, brain tumors, metastasis, targeted therapeutics
Myron Evans II is an Assistant Professor in the Department of Pediatrics at the University of Washington, Seattle. Dr. Evans is a Principal Investigator at Seattle Children's Research Institute's Ben Towne Center for Childhood Cancer Research and an Affiliate Assistant Member at Fred Hutchinson Cancer Center in the Human Biology Division. He obtained his B.S. (Hons) in Biological Sciences at Florida International University and his Ph.D. in Experimental Pathology at Duke University. His group's research, funded by both NIH and foundations, focuses on the genetic and epigenetic mechanisms underlying tumor initiation and progression in pediatric central nervous system (CNS) tumors, such as medulloblastoma and diffuse midline glioma. His laboratory also investigates basic mechanisms of mammalian CNS development to better design and test novel therapeutic interventions in vitro, in mouse models, and in patients in collaboration with physicians at Seattle Children's Hospital. This combination of developmental and cancer biology seeks to identify therapies that reduce post-treatment developmental deficits.
Lab webpage
Georgios Giamas
orcid.org/0000-0002-4417-2707
Research areas: Cancer, cell signaling, proteomics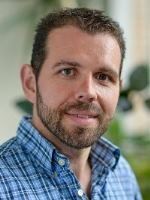 Professor Georgios Giamas obtained his Biology degree (BSc) at the National and Kapodistrian University of Athens in Greece. He then undertook his Doctoral degree (PhD - Magna Cum Laude) at the University of Ulm (Germany). Following postdoctoral work at the University of Ulm, he moved to Imperial College London at 2007, working as a Research Associate in the Division of Surgery and Cancer. In 2011 he was awarded Imperial College's prestigious Junior Research Fellowship. In 2012 he was awarded a NIHR Senior Research Fellowship and was appointed as a Research Team Leader. In July 2015, he became an Associate Professor (Reader) in Cell Signalling at University of Sussex while holding an honorary contract (Visiting Reader) with Imperial College. Since May 2018, he is a Professor at the department of Biochemistry and Biomedicine at University of Sussex.
Lab webpage
Toril Holien
orcid.org/0000-0002-2051-5824
Research areas: Signal transduction, apoptosis, cancer, hematology, oncogenes, drug development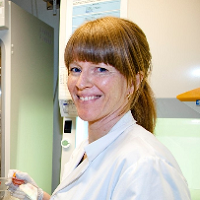 Toril Holien is a Professor of Cell and Molecular Biology at the Norwegian University of Science and Technology (NTNU) in Trondheim, Norway, and a researcher at the Dep. of Immunology and Transfusion Medicine, St. Olav's Hospital. She has a background as a Biomedical Laboratory Scientist and worked in clinical diagnostic labs as well as research labs before she did her PhD. Holien's group at the Department of Biomedical Laboratory Science is part of a larger translational research environment focusing on multiple myeloma and is located within St. Olavs's University Hospital. Her main research interest is how cell signaling pathways affect cell growth and survival of cancer cells, and how this can be targeted clinically for the benefit of patients. The group led by Holien studies TGF-β/BMP-signaling, or more specifically, mechanisms for ligand-receptor interactions and how these regulate downstream signaling.
Lab webpage
Marina Holz
orcid.org/0000-0001-5030-7973
Research areas: Cancer, rare diseases, signal transduction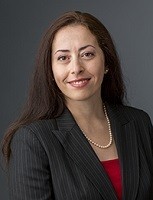 Marina K. Holz, Ph.D., dean of the Graduate School of Basic Medical Sciences (GSBMS) and professor of Cell Biology and Anatomy at New York Medical College. Dr. Holz received her B.Sc. in Microbiology and Immunology with Great Distinction from McGill University and completed her Ph.D. in Cell and Developmental Biology at Harvard Medical School in the lab of Dr. John Blenis. At NYMC, Dr. Holz leads an NIH-funded laboratory studying the mechanisms of signaling by hormones and growth factors in breast cancer and lymphangioleiomyomatosis (LAM) — a rare lung disease. Her work spans basic science and clinical applications, and has been published in leading journals. The Holz lab has been previously funded by grants from the American Cancer Society (ACS), LAM Foundation, Wendy Will Case Cancer Fund, American Association for Cancer Research (AACR), Mindlin Foundation, National Cancer Center, and Atol Foundation. Dr. Holz is the Community Ambassador for the American Cancer Society, and serves as a mentor and coach in several diversity initiatives organized by the National Research Mentoring Network, the American Society for Biochemistry and Molecular Biology, the American Society for Cell Biology, and others.
Lab webpage
Ruby Huang
Research areas: Cancer, epithelial-mesenthymal transition (EMT), metastasis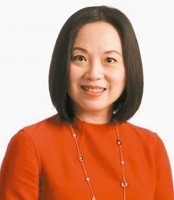 Professor Ruby Yun-Ju Huang is a clinician scientist in the international ovarian cancer and EMT research field. She is best known to define the early events of EMT and to propose the paradigm shift of the EMT concept from binary to a continuous spectrum. She also dedicates in the understanding of the underlying biology of the gene expression molecular subtypes in ovarian cancer. She obtained MD and PhD degree from National Taiwan University (NTU) and completed the residency training of Obstetrics & Gynecology and subspecialty fellowship training of gynecologic/surgical oncology in National Taiwan University Hospital (NTUH). Following her postdoctoral studies with Prof. Jean Paul Thiery at Institute of Molecular and Cell Biology (IMCB) in Singapore, she joined the Department of Obstetrics & Gynaecology at the National University Hospital (NUH) of Singapore and the Cancer Science Institute (CSI) of Singapore in National University of Singapore (NUS) to lead the ovarian cancer research program. Under the Yushan Scholar Program awarded by Ministry of Education in Taiwan, she subsequently returned to NTU School of Medicine as a Professor in 2019. Her group, EMPreSS (Epithelial Mesenchymal Precision Spectrum Scoring), focuses on the understandings of gatekeeping of the epithelial state, the approximation of the mesenchymality, and the fluidity/plasticity of the interchange among different states by using ovarian cancer as the disease model.
Lab webpage
Mythreye Karthikeyan
orcid.org/0000-0001-5478-0098
Research areas: Cellular signaling, cell-matrix interactions, stress adaptation mechanisms and targeted therapeutics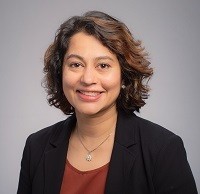 Mythreye Karthikeyan, Ph.D., (K. Mythreye) received her B.Sc. Honors in Biochemistry from Delhi University in India and then completed her Ph.D. in the Department of Biology at the University of North Carolina at Chapel Hill. Following her post-doctoral training and research in cancer signaling and cell biology at Duke University, she started her independent academic position at the University of South Carolina. She subsequently joined the O'Neal Comprehensive Cancer Center and Department of Pathology at The University of Alabama at Birmingham (UAB), where she is currently a tenured Associate Professor. Her group's research, funded by both the NIH and foundations, spans several related areas of cancer biology including aberrant cellular signaling, cell-matrix interactions, cell survival and stress adaptation mechanisms and targeted therapeutics. Besides research, she is also an active mentor for junior faculty, educator at all levels and co-director of a T32 pre-doctoral training program.
Lab webpage
Bibekanand Mallick
orcid.org/0000-0003-4311-0720
Research areas: RNAi, cancer biology, omics and molecular biology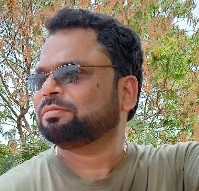 Bibekanand Mallick is an Associate Professor and former Head of the Department of Life Science at the National Institute of Technology Rourkela, India. Bibek obtained his education and training from Indian Institute of Technology Kharagpur and Indian Association for the Cultivation of Science, Kolkata. He did postdoc at the Wadsworth Center, New York State Department of Health, United States. The prime focus of his RNAi Laboratory is to investigate various mechanisms of action of non-coding RNAs, particularly microRNAs, piwi-interacting RNAs, and competing endogenous RNAs in gene regulation, as well as their potential applications in cancer diagnosis and RNA-based therapeutics to overcome the challenges of chemotherapeutic drug resistance and tumour relapse. His research interests lie in multidisciplinary fields integrating 'omics' tools with in vitro and in vivo approaches.
Lab webpage
Derrick Ong
orcid.org/0000-0001-7529-3790
Research areas: Glioblastoma, Cancer stem cells, Cancer epigenetics, Aging brain

Derrick is the President's Assistant Professor at the Department of Physiology, National University of Singapore (NUS). He obtained his Bachelor in Science (First class Honors) and Masters in Biology at NUS, and PhD (Chemical Biology) at The Scripps Research Institute (TSRI), USA, where he trained under Dr Jeffery Kelly, a pioneer in the field of proteostasis. For his postdoctoral training, Derrick was mentored by Dr Ronald DePinho, a world expert in aging and cancer, first at Dana Farber Cancer Institute/ Harvard Medical School, and then at the University of Texas MD Anderson Cancer Center (UT MDACC), USA. His main research interest lies in the area of glioma stem cell biology and cancer epigenetics. Derrick has also received a number of awards, including the Skaggs-Oxford Scholarship (TSRI/Oxford University), Odyssey Fellowship (UT MDACC), President's Assistant Professorship (NUS), Early Career Research Award (NUS) and the highly competitive National Research Foundation Fellowship (class of 2017).
Lab webpage
Shan E Ahmed Raza
orcid.org/0000-0002-1097-1738
Research areas: Computational Pathology, Multiplexed imaging, Deep Learning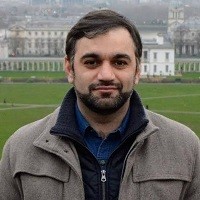 Shan E Ahmed Raza is Assistant Professor in Computer Science and is associated with the Applied Computing division and the Tissue Image Analytics (TIA) Centre. Before joining Warwick, Shan held a postdoctoral position for two years at the Institute of Cancer Research, UK working on the lung TRACERx project funded by Cancer Research UK (CRUK). Prior to that, he worked for three years as research fellow at Warwick computer science department on a BBSRC funded project exploring the origin of new beta cells during pregnancy. He obtained PhD in Computer Science from Warwick in 2014. During his PhD and postdoc roles, he also gained hands on experience setting up experiments for the acquisition of images in wet biology labs and glass houses. Shan has about 10 years of experience working with digital histology images and immunofluorescence images. His research is primarily in the areas of image analysis and applied machine learning. Specifically, he is interested in developing deep learning models for the analysis of microscopy images, integration of imaging and genomics data and studying tumour microenvironment.
Lab webpage
Soona Shin
orcid.org/0000-0001-5696-9505
Research areas: Liver cancer, liver cell biology, mouse molecular genetics, disease modeling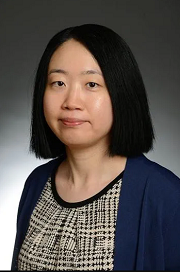 Soona Shin, Ph.D. is an Associate Professor in the Division of Pediatric General and Thoracic Surgery at Cincinnati Children's Hospital Medical Center (CCHMC) and the Department of Surgery at the University of Cincinnati. She received her Ph.D. in Pharmacology and Molecular Sciences from the Johns Hopkins University School of Medicine. During her research at the University of Pennsylvania as a postdoctoral researcher and an instructor, she made significant strides in the field of liver biology, uncovering novel insights into the biology of facultative postnatal hepatic progenitor cells. Since establishing her independent laboratory at CCHMC, her research has focused on the pathogenic role of hepatic progenitor cells in liver disease, paracrine cell-to-cell communication, and mechanisms underlying the development of liver cancer in children and adults, including conventional hepatocellular carcinoma and fibrolamellar carcinoma. Her lab uses a variety of molecular genetic approaches in mice and in vitro models to identify novel targets for prevention and treatment of chronic liver disease and liver cancer.
Lab webpage
Cell & Molecular Biology
Giulia Bertolin
orcid.org/0000-0002-7359-5733
Research areas: cell biology, mitochondria, autophagy/mitophagy, genetically-encoded biosensors, cell cycle, quantitative fluorescence microscopy, FRET/FLIM, super-resolution microscopy.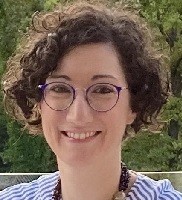 Dr. Giulia Bertolin is an independent researcher at the Institute of Genetics and Development of Rennes (IGDR), France. She is deeply fascinated by the way mitochondrial functions are shaped over time and space. Dr. Bertolin obtained her PhD at Paris 5 University/Paris Brain Institute in 2013, where she studied the role of Parkinson's disease-related proteins in maintaining mitochondrial quality control by mitophagy and organelle protein import. For her postdoc, she moved to the IGDR in Rennes, where she developed innovative genetically-encoded biosensors and quantitative fluorescence microscopy approaches to follow mitochondrial functions in cancer cells and in Drosophila. In 2017 she was awarded a CNRS tenured researcher position at the IGDR. Her current research is interdisciplinary, and aims at gaining a superior spatiotemporal resolution of mitochondrial functions by developing novel fluorescent biosensors and super-resolution microscopy pipelines for mitochondrial biology.
Lab webpage.
Tiago Dantas
orcid.org/0000-0002-0120-4895
Research areas: Neurobiology, microtubule cytoskeleton-associated processes, ciliogenesis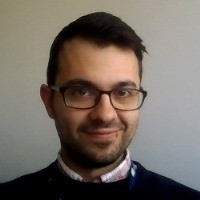 Dr. Tiago Dantas is an Assistant Investigator at the Institute for Research and Innovation in Health (i3S), in Porto, Portugal. Dr. Dantas's team focuses on the poorly characterized form of cytoplasmic Dynein, known as Dynein-2, which is a molecular motor essential for retrograde intraflagellar transport inside cilia and is involved in many cell signaling pathways. He is also interested in understanding the ciliary-dependent signaling mechanisms that regulate cell cycle progression and proliferation of neural stem cells during brain development. Dr. Dantas received his PhD in Cell Biology and Biochemistry from the National University of Ireland Galway where he studied centrosome duplication and ciliogenesis under the supervision of Prof. Ciaran Morrison. During his 5 year postdoctoral training at Columbia University in New York, mentored by Prof. Richard Vallee, he investigated the importance of cytoplasmic Dyneins in brain development and how mutations in their subunits can contribute to diverse types of human disorders.
Lab webpage
Natalie Elia
orcid.org/0000-0002-2537-6173
Research areas: Cell biology, ESCRT pathway, microscopy techniques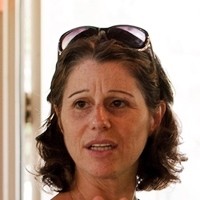 Dr. Natalie Elia is a Principal Investigator in the Department of Life Sciences and the National Institute for Biotechnology in the Negev (NIBN) at Ben Gurion University in Beer Sheva, Israel. She received her PhD in biochemistry at the Hebrew University in Jerusalem and, after becoming interested in live cell imaging, conducted her post-doctoral training in cell biology and super-resolution microscopy at the National Institutes of Health in the United States. Dr. Elia established her lab at Ben Gurion University in 2012 with a focus on understanding the cellular functions and mechanisms of ESCRTs in a physiological context. As part of this research, the Elia team uses unique light microscopy systems to achieve the high spatial and temporal resolution needed for observing protein dynamics and macromolecular architecture in living cells. Dr. Elia was awarded the Krill Prize for excellence in scientific research in 2015 and a Horizon 2020 European Research Council Starting Grant in 2014.
Lab webpage
Pavithra Lakshminarasimhan Chavali
orcid.org/0000-0002-7525-5230
Research areas: Neurodevelopment, Cancer, Stem cells, Organoids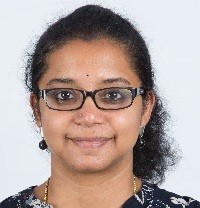 Dr. Pavithra Chavali is a Senior Scientist at CSIR Centre for Cellular and Molecular Biology, Hyderabad, India, since 2019. Her group focuses on understanding how important developmental mechanisms are hijacked in diseases and infections, using stem cells, organoids and cancers as model with special emphasis on neurodevelopment and neural cancers. She received her PhD from National centre for Cell Sciences Pune and received INSA young scientist medal for excellence during PhD. She then was selected as visiting scholar at University of Gothenburg Sweden and then moved to University of Cambridge Cancer Research UK Cambridge institute in 2010 for her post-doc, in understanding the roles of centrosomal proteins in brain development. She subsequently moved as an Investigator Scientist to MRC Laboratory of Molecular biology in 2016 where she developed high throughput methods for protein functionality screening. She has since been awarded the Wellcome trust DBT India Alliance Intermediate grant in 2020, Ramalingaswami fellowship in 2019 and is recognised by SERB Women in Science Excellence award in 2021.
Personal webpage
Gregory Lavieu
orcid.org/0000-0001-9852-4977
Research areas: Cell biology, membrane trafficking, extracellular vesicles, autophagy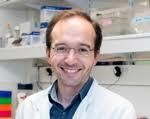 Gregory Lavieu is a Cell Biologist/Biochemist expert in membrane trafficking. He is a permanent Investigator at INSERM (French National Institute of Health and Medical Research), and "Chaire d'Excellence" at Université de Paris, France. Lavieu's most valuable scientific accomplishment is the discovery and the characterization of the Rim Progression, a mode of transport within the cell that is dedicated to large cargoes that cannot fit into classical transport vesicles. Gregory Lavieu is now focusing on the delivery of Extracellular Vesicles at the cellular and molecular levels.
Lab webpage
Yuting Ma
orcid.org/0000-0001-6267-1852
Research areas: Cancer immunology, stress response, tumor microenvironment, Immunotherapy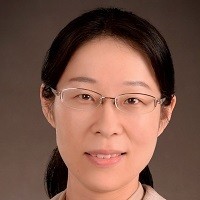 Yuting MA received her PhD degree in Immunology from Université Paris sud 11, followed by post-doc trainings in INSERM, Institut Gustave Roussy, and Cordelier Research Center in Paris. To extend the pursuit of research in tumor immunology, she has established a laboratory in Suzhou Institute of Systems Medicine, Chinese Academy of Medical Sciences since 2015. With the approaches of systems medicine, she aims to explore how various forms of stress responses and cell death modalities, including autophagy, apoptosis, necroptosis, ER stress, pyroptosis and ferroptosis, modulate the immunogenicity of cancer cells and the tumor immune microenvironment. In addition, her group aims to dissect the complex circuitries that link psychosocial distress to deleterious perturbations in the cancer-immune dialogue. Her continuous endeavors on these aspects led to over 50 highly-cited publications in prestigious scientific journals (including Nat Med, Nat Rev Immunol, Science, Immunity, etc) and book chapters. Yuting took the roles of Immunology Platform Director and Dean Assistant overseeing external communications and collaborations. She received Chinese Young Women Scientist Awards (2019) and Chinese Young Scientist Award for Cancer Research (2020).
Personal webpage
Patrick Meraldi
orcid.org/0000-0001-9742-8756
Research areas: mitosis, centrosomes, microtubule dynamics, kinetochores, mitotic spindle, chromosome segregation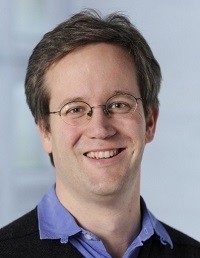 Dr. Patrick Meraldi is a Professor at the Medical Faculty of the University of Geneva, Switzerland. His laboratory investigates the mechanisms of chromosome segregation in human cells, and the deregulation of these mechanisms in cancer cells. A major emphasis of this research is to understand how the different components of the mitotic spindle control and coordinate the dynamics of the microtubules of the mitotic spindle to ensure faithful transmission of the genetic material. He is also interested in the regulation of the centrosome cycle. Dr. Meraldi obtained his PhD from University of Geneva studying the regulation of centrosome duplication in the laboratory of Erich Nigg. During his two post-docs in the groups of Erich Nigg (MPI Martinsried, Germany) and Peter Sorger (MIT, Cambridge, USA) he studied the function mitotic kinases, the spindle assembly checkpoint, and kinetochores in human cells. He established his independent research group at the ETH Zurich in 2005 before moving to the University of Geneva in 2012.
Lab webpage
Gracjan Michlewski
orcid.org/0000-0002-7409-9619
Research areas: RNA biology, RNA processing, microRNAs, novel RNA-binding proteins, neurodegeneration, innate immunity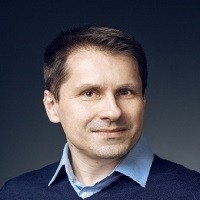 Professor Gracjan Michlewski is a Head of Dioscuri Centre for RNA-Protein Interactions in Human Health and Disease at the International Institute of Molecular and Cell Biology (IIMCB) in Warsaw, Poland. He is also an Honorary Lecturer at the University of Edinburgh, UK. He obtained PhD in Biochemistry with at Polish Academy of Sciences, Institute of Bioorganic Chemistry, Poznan, Poland where he solved RNA structures of toxic trinucleotide repeats that cause heritable neurodegenerative disorders. Prof. Michlewski has been a post-doctoral researcher mentored by Prof. Javier F. Cáceres at the Medical Research Council, Human Genetics Unit, Edinburgh, UK. He discovered regulatory pathways that control production of microRNAs. In 2011 he established his independent laboratory at the University of Edinburgh with a Medial Research Council Career Development Award. Before opening his Laboratory of RNA-Protein Interactions at the IIMCB in Warsaw in 2021, he was a Reader at the University of Edinburgh and Associate Professor at the Zhejiang University-University of Edinburgh Institute in Haining, China. His main research interests are associated with regulation of gene expression by non-coding RNAs, novel RNA-binding proteins, regulation of RNA processing in neurodegenerative disorders and innate immune response to RNA viruses.
Lab webpage
Toshiro Moroishi
orcid.org/0000-0001-6419-3882
Research areas: Cell biology, cell signaling, metabolism, immunology, cancer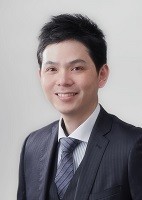 Dr. Moroishi is a Professor of the Faculty of Life Sciences at Kumamoto University, Japan. He received his M.D. and Ph.D. in medical sciences from Kyushu University, Japan, and pursued his postdoctoral research at the University of California, San Diego, USA. Since 2017, Dr. Moroishi has been leading a research team studying cell signaling and cellular metabolism. His long-term research interests involve physiological mechanisms regulating tissue homeostasis and integrity in multicellular organisms, with a special focus on the interplay between metabolic and signal transduction pathways. His work spans from basic science to drug discovery, aiming to provide scientific basis for future clinical applications.
Lab webpage
Valeria Naim
orcid.org/0000-0002-2149-8712
Research areas: DNA replication, recombination, repair; chromosome fragile sites; mitosis; chromosome instability syndromes; cancer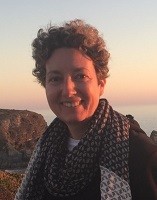 Dr. Valeria Naim is a Principal Investigator at Gustave Roussy European Cancer Centre. Since the beginning of her career, Dr. Naim has been interested in the mechanisms of maintenance of genome stability. She did her PhD in Genetics and Molecular Biology at the Sapienza University of Rome, in the laboratory of Prof. Maurizio Gatti. She characterized the function of genes that control mitotic cell division in Drosophila melanogaster. In 2007, she moved to France and joined the laboratory of Dr. Filippo Rosselli at Gustave Roussy as a Post-doctoral fellow. She found a role for proteins in the Fanconi anemia pathway during mitosis to prevent chromosomal instability in response to DNA replication stress. She was recruited by the INSERM (French Institute for Health and Medical Research) in 2010, and in 2015 she set up her group thanks to an ERC Starting Grant. The research interest of the lab is to understand the mechanisms that rescue cells from replication stress during mitosis and the role of chromosomal instability in cancer initiation and progression. Recently, the work of the team has focused on the crosstalk between mitochondrial function and nuclear dynamics in modulating transcription-replication conflicts and genome stability.
Lab webpage
Elah Pick
orcid.org/0000-0002-6591-2217
Research areas: Cell biology, protein biochemistry, proteolysis, membrane traffic, post-translational modification, S. cerevisiae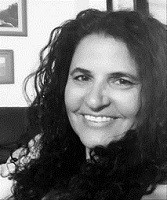 Dr. Elah Pick performed her graduate and postdoctoral training in cell Biochemistry, membrane traffic and proteolysis at the Technion – Israel Institute of Technology. She performed a second postdoctoral training at Yale university on a family of genes that regulate the molecular and biochemical mechanism responsible for light control of Arabidopsis development and show a high conservation across phyla, including in human. This group of gene products regulate cellular responses to external stimuli and stresses. To integrate the know-how, Elah Pick returned back to Israel and established her own lab at the department for Biology and Environment of the University of Haifa, located at Oranim, aiming to study evolutionary and environmental aspects of ubiquitin like modifiers and their enzymatic components.
Lab webpage
Liming Sun
http://orcid.org/0000-0002-0136-5605
Research areas: Programmed cell death, necroptosis, inflammation, post-injury tissue regeneration, chemotherapeutics-induced cell death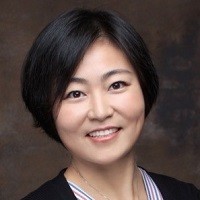 Dr. Liming Sun is a Professor at the Center for Excellence in Molecular Cell Science of Chinese Academy of Sciences. She completed her PhD in 2009 at National Institute of Biological Science in Beijing and completed postdoc training (2009-2014) at UT Southwestern Medical Center in Dallas. Her research is primarily focused on the molecular mechanism of necrosis signaling, and its relevance to human diseases. Her work has led to a detailed understanding of the role of RIP3 phosphorylation activity in the necroptosis pathway. Among her major scientific contributions are the identification of a critical substrate of RIP3, mixed lineage kinase domain like protein (MLKL), and discovery of a new necroptosis inhibitor, NSA. Recent work from the Sun Lab has also identified a key role for necroptosis in promoting muscle stem cell proliferation after injury, thereby facilitating muscle regeneration.
Personal webpage
Ecology & Evolution
Katie Davis
orcid.org/0000-0002-9235-7853
Research areas: Paleobiology, macroecology & evolution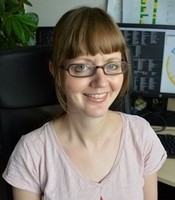 Dr. Katie Davis is a Lecturer and Researcher at the University of York (UK), based in the Leverhulme Centre for Anthropocene Biodiversity. She is a numerical evolutionary palaeobiologist and her research operates at the interface of Earth and Life Sciences. She is particularly interested in the effects of past climate change on life on Earth and how we can use the geological record to understand, and predict, the effects of present day climate change on the biota. She obtained her BSc in Geology from the University of Edinburgh, followed by a MSc in Palaeobiology at the University of Bristol. She completed her PhD in phylogenetics and evolutionary biology at the University of Glasgow. After a four year career break she returned to academia as a Research Associate at the University of Bath working on arthropod phylogeny and macroevolution. She joined the University of York in 2016.
Lab webpage
Nicolas Desneux
orcid.org/0000-0002-8171-3154
Research areas: Ecology, ecosystem services, biological control, ecotoxicology, community ecology, integrated pest management, invasive species, sublethal effects of pesticides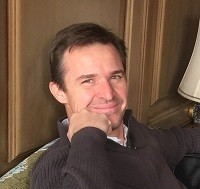 Nico received his PhD degree in behavioral biology and ecotoxicology from the University of Paris XI. He subsequently hold a position of research associate in the US for several years working in the field of conservation and classical biological control, as well as on the ecology of invasive species and their natural enemies. He joined the National Research Institute for Agriculture Food and Environment in Sophia-Antipolis (INRAE) in France in 2008 as research associate, and now he is Research Director and head of the lab Community Ecology in Agroecosystems in this institute. Nico has a solid appreciation in insect ecology and agricultural systems and his scientific interests cover the fields of community ecology, classical and conservation biological control, ecotoxicology as well as ecosystem services. Additionally, he is strongly involved in research projects aiming to assess side effects of pesticides such as sublethal effects on natural enemies and pollinators, and more broadly on ecosystem services.
Personal webpage
Linn Hoffmann
orcid.org/0000-0003-0242-4686
Research areas: Marine phytoplankton eco-physiology, ocean acidification, trace metals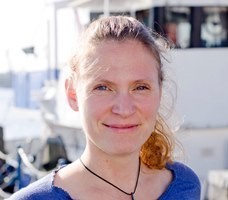 Dr. Linn Hoffmann is an Associate Professor at the University of Otago, New Zealand. She completed her PhD in marine biogeochemistry at the University of Kiel (Germany) in 2007. After postdoctoral stays in Gothenburg (Sweden) and Dunedin (New Zealand) she became the head of an Emmy Noether Young investigator group in Kiel (Germany) before accepting a position at Otago. Linn is the director of the Future Ocean Research Theme and specialises in marine phytoplankton eco-physiology. Her work concentrates on the implications of climate change and other environmental stressors on phytoplankton communities and phytoplankton-bacterial interactions. She has a special interest in the effects of trace metal release from volcanic eruptions on marine phytoplankton communities.
Lab webpage
Borja Figueirido
orcid.org/0000-0003-2542-3977
Research areas: Ecomorphology, Biomechanics, Palaeontology, Vertebrates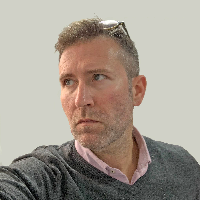 Dr. Borja Figueirido is Associate Professor at the University of Málaga (Spain). He studies living and extinct vertebrates (mainly placental and marsupial carnivores) as model organisms to investigate phenotypic evolution in relation to functional performance. His main goal is to extrapolate ecomorphological indicators of living organisms to extinct species for inferring predatory behaviour, locomotor mode, feeding behaviour or body mass. He uses multidimensional shape data to characterize the osteological features of the skull and skeleton for identifying adaptations that are validated with 3D computational modelling and biomechanics. Borja completed his Ph.D on ecomorphology and biomechanics of the mammalian skull and skeleton including research stays in The Natural History Museum of London and the American Museum of Natural History of New York. He graduated with honours and he was awarded with the Outstanding Doctorate Prize in 2010. After his PhD thesis, he obtained a Fulbright grant to work at Brown University for his postdoctoral training, where he studied fluctuations in mammalian diversity related to major climatic events over the last 65 million years of evolutionary history.
Personal webpage
Zuzana Hofmanová
orcid.org/0000-0003-1336-4455
Research areas: ancient DNA, population genetics, bioinformatics
Her research focuses on ancient DNA extracted from human skeletal remains in order to study ancient societies, their practices and their development over time. She is a trained anthropologist, geneticist, and archaeologist. She obtained her PhD in Mainz, Germany, generating up to 10,000 years old ancient human genomes and contributing to resolving longstanding questions of Neolithisation in Europe and the Middle East. She received a Long Term EMBO Fellowship to cross disciplinary boundaries to focus on computational methods that integrate out genotype uncertainties of ancient DNA data for direct inference of demographic parameters of interest. Currently, she is Group Leader at Max Planck Institute for Evolutionary Anthropology and she also leads a team at the Department of Archaeology and Museology, Masaryk University Brno. Many of her current projects focus on the recent past, namely on integrating archaeology, genetics and history of the Migration Period and Early Middle Ages using a high number of samples allowing for inference of large-scale pedigrees and ethical and interdisciplinary interpretation of patterns of genetic relatedness.
Lab webpage
Richard Holland
orcid.org/0000-0003-4495-8061
Research areas: Animal behaviour, animal cognition, ecology, sensory biology, sensory ecology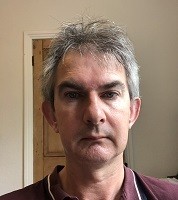 Dr. Holland's research interests fall broadly in the area of animal behaviour and sensory biology. His research questions focus the cognitive processes and sensory mechanisms by which animals navigate and migrate. While his principle focus is at the level of the whole organism he also incorporates aspects of neurobiology, molecular biology, and physics to identify the environmental cues, sensory pathways and mechanisms used by animals to decide how, when and where to move. His work also operates in a comparative framework as he compares and contrasts across species, taxa, age class, spatial scale and sensory mechanisms to reveal how natural selection has acted to shape navigation behaviour in different animal groups.
Lab webpage
Michelle Lawing
orcid.org/0000-0003-4041-6177
Research areas: Climate change biology, biogeography, spatial ecology, phylogenetics, paleontology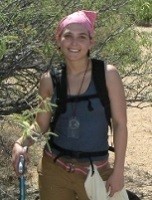 Dr. Michelle Lawing is an Associate Professor in the Department of Ecology and Conservation Biology at Texas A&M University. Dr. Lawing received a dual major Ph.D. in Evolution, Ecology, and Behavior and in Geological Sciences from Indiana University in 2012. She completed postdoctoral work at the National Institute for Mathematical and Biological Synthesis at the University of Tennessee, Knoxville in 2013 and joined Texas A&M University as an Assistant Professor in 2014. At Texas A&M University, Dr. Lawing is principal investigator of the Paleobiology, Evolution, and Climate Lab. Dr. Lawing's research program addresses the critical challenge of predicting biotic responses to environmental change with the goal of informing practices that will mitigate loss of ecosystem health and biodiversity. To approach this challenge, her lab develops and applies novel quantitative methods that integrate paleontological and modern data. These methods help researchers answer fundamental ecological and evolutionary questions related to the multifaceted mechanisms responsible for changes in species' morphology, geography, and community through time.
Lab webpage
Shouli Li
orcid.org/0000-0001-8536-8194
Research areas: Plant ecology, population ecology, quantitative ecology, disease ecology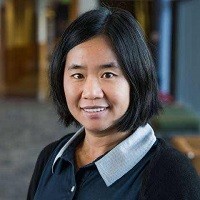 Dr. Shouli Li is a Professor in Ecology & Biodiversity at Lanzhou University, China. She is a plant ecologist. Her research focuses on population ecology and environmental decision-making in the areas of ecological restoration, biodiversity conservation, invasive species management and optimal control of infectious disease.
Dr. Li received her PhD in Plant Ecology & Biodiversity from Utrecht University, The Netherlands. She then moved to Finland (University of Turku) and United States (the Pennsylvania State University) for her postdoctoral training. In 2019, she moved back to China to establish her own research group at Lanzhou University. She is currently working on the effects of climate change on plant demography and biodiversity dynamics on Tibetan Plateau. She is an elected committee member and the secretary general of China Grassland Ecology Society.
Lab webpage
Quan-Xing Liu
orcid.org/0000-0002-8602-0154
Research areas: Theoretical ecology, behavioral self-organization, marine ecology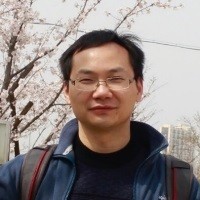 Dr. Quan-Xing is a Professor in the school of ecological and environmental sciences at East China Normal University, where he leads the self-organized behaviors of microorganisms and ecosystems group. After receiving his PhD in Theoretical Ecology from the University of Groningen (NL), he moved to the University of Amsterdam for him postdoctoral training in phytoplankton ecology at IBED. In 2015, he joined the Faculty at East China Normal University. Quan-Xing is interested in the emergent behaviors of the microorganisms and ecosystems that are driven out of equilibrium by an external drive, internal activity or local interactions. He use theoretical models to investigate the dynamics behaviors of the ecological and biological systems, from mesoscopic matter to microalga suspensions, and from the individual organisms to population/ecosystem levels patterns.
Lab webpage
Luciano Matzkin
orcid.org/0000-0002-3580-9171
Research areas: Evolutionary biology, genetics/genomics of adaptation and speciation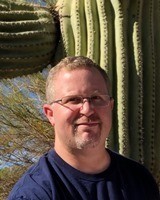 Dr. Luciano Matzkin is currently an Associate Professor in the Department of Entomology, BIO5 Institute and the Department of Ecology and Evolutionary Biology at the University of Arizona. Dr. Matzkin received his PhD from the Department of Ecology and Evolution at Stony Brook University. He was a PERT Postdoctoral Fellow in the Department of Ecology and Evolutionary Biology at the University of Arizona and then became a Research Scientist in the Division of Biological Sciences at the University of California San Diego. Prior to moving back to Arizona, he was an Assistant Professor in the Department of Biological Sciences at the University of Alabama in Huntsville. His work has focused on understanding the genetic/genomic basis of adaptation as well as investigating the evolution of reproductive incompatibilities. His research group takes a multifaceted approach examining patterns of variation at the gene, genome, organismal, life history and behavioral level as well as performing manipulative experiments utilizing a number of cactophilic Drosophila species.
Lab webpage
Eoin O'Gorman
orcid.org/0000-0003-4507-5690
Research areas: community ecology, food webs, biodiversity, stability, ecosystem functioning, experimental ecology, climate change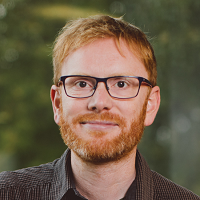 Eoin's research aims to combine food web theory with the study of diversity, stability and ecosystem functioning. He is interested in the impacts of environmental and anthropogenic stressors on the structural properties of ecosystems, with a particular focus on the effects of warming on aquatic communities. He has combined theoretical, experimental, and survey approaches to search for general patterns in the response of complex systems to perturbations in a variety of ecosystem types. He hopes these approaches can improve our predictive powers for future global change scenarios.
Lab webpage
Hannes Schuler
orcid.org/0000-0001-8307-9831
Research areas: Invasive species; Endosymbionts, Wolbachia; Insect Vectors; Biological control; Integrated Pest Management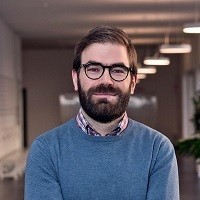 Dr. Schuler is an Assistant Professor in Agricultural and Forest Entomology at the Free University of Bozen-Bolzano in Italy. He received his undergraduate degree in Agriculture and Phytomedicine from the University of Natural Resources and Life Sciences, Boku, Austria where he also completed his Ph.D. Schuler was a Postdoctoral Fellow at Boku Vienna, the Free University of Bozen-Bolzano and the University of Notre Dame. In 2018 he joined the Free University of Bozen-Bolzano as an Assistant Professor. Schuler's research focuses on the association of microbes with insects and their impact on the ecology and evolution of their hosts, the invasion dynamics of invasive insect species, and factors influencing the efficiency of vectors of plant diseases. These research projects are addressed by a combination of genomic and population genomic approaches as well as in vivo experiments in laboratory and semi-field experiments.
Lab webpage
Genetics & Development
Frank Avila
orcid.org/0000-0002-7278-0646
Research areas: Reproductive biology, seminal fluid protein biology, sperm storage, sperm competition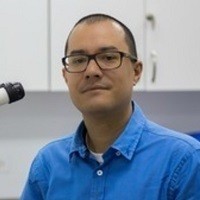 Dr. Frank Avila is a Max Planck Tandem Group Leader at the University of Antioquia in Medellín, Colombia. He received his PhD in genetics at Columbia University where he studied the regulation of the Drosophila sex-determination gene sex-lethal. Dr. Avila did his post-doctoral training at Cornell University, examining the role of male seminal fluid proteins in female fertility of Drosophila. It was during his time at Cornell that he became interested in the fertility of Aedes mosquito vectors. Dr. Avila established his lab at the University of Antioquia in 2016, with a focus on the identification and characterization of male- and female-specific molecules required for optimal fertility in the dengue vector mosquito Aedes aegypti. Dr. Avila's long-term goals include understanding how male and female contributions ensure the optimal fertility of a mating pair, and how these molecules can be targeted to suppress mosquito fertility and, by extension, the diseases they spread.
Lab webpage
Melanie Bahlo
orcid.org/0000-0001-5132-0774
Research areas: Statistical genetics, bioinformatics, neurogenetics, repeat expansion disorders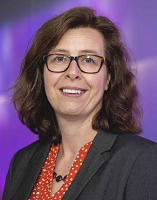 Professor Melanie Bahlo leads the statistical genetics laboratory at the Walter and Eliza Hall Institute of Medical Research, Melbourne, Australia. She has over 20 years experience in developing new analysis methods as well as leading bioinformatics teams to investigate the genetic risk factors in neurological, retinal disorders and infectious diseases. Current research interests in the Bahlo lab include repeat expansion detection, RNA editing, GWAS, Mendelian Randomisation, short and long-read next-generation sequencing data analysis and applications of these methods to diseases of interests.
Lab webpage
Simona Chera
orcid.org/0000-0001-6310-3486
Research areas: Mouse genetics, pancreatic islet biology, cellular plasticity, cell fate, development, regeneration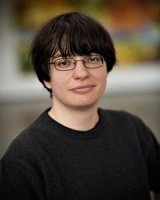 Simona obtained her PhD from the Department of Genetics and Evolution, at the Faculty of Science, University of Geneva, in 2008, with a focus on cellular and molecular mechanisms of regeneration. As a postdoctoral fellow in Prof. Pedro Herrera lab, she was involved in the characterization of two age-dependent regenerative mechanisms governing spontaneous murine pancreatic β-cell regeneration. Simona is now an Associate Professor at the Department of Clinical Science, University of Bergen and an Young Associate Investigator to the Norwegian Center for Molecular Medicine, part of Nordic EMBL Partnership for Molecular Medicine.
The main focus throughout her career has been the characterization of the cellular processes and molecular cues regulating the balance between tissue regeneration and homeostasis. Currently, her research is directed at how cell death features govern the type of regenerative strategy employed by a biological system. By coupling classical and newly generated models of cell loss with genetic cell tracing, timed conditional gene expression and omics assays (transcriptomics, proteomics, scRNAseq), her lab investigates the dynamic molecular fingerprint of pancreatic islet cells decay and regeneration, with focus on self-renewal and global regulators of cell identity maintenance processes.
Lab webpage
Hélène Choquet
orcid.org/0000-0001-9839-8667
Research areas: Human genetics, complex traits and disorders, genome-wide association studies, whole-genome sequencing, genetic instrumental variable studies, admixture studies and fine-mapping, tools for post-GWAS annotation and functional interpretation.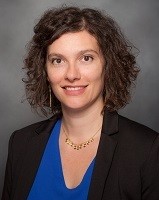 Dr. Hélène Choquet is a Research Scientist at the Kaiser Permanente Northern California, Division of Research. Dr. Choquet completed her Ph.D. in Human Genetics from the Lille 2 University of Health and Law in France. Prior to joining the faculty at the Kaiser Permanente Northern California Division of Research, she was a Postdoctoral Research Fellow at the University of California, San Francisco in the Department of Neurology and in the Department of Anesthesia & Perioperative Care, where she was a recipient of an American Heart Association award. Dr. Choquet has broad expertise in Human Genetics, having worked on diverse complex traits and disorders, including obesity, alcohol and tobacco use, brain vascular malformation, skin cancer, and vision disorders.
Lab webpage
Pei Hao
orcid.org/0000-0002-1498-7059
Research areas: Functional genomics and metagenomics; RNA editing; viral pathogen evolution; big (omics) data analytics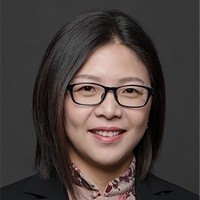 Dr. Pei Hao is a Professor in Institut Pasteur of Shanghai, Chinese Academy of Sciences (CAS), and the Principle Investigator for the Group of Pathogen Big Data. She obtained her PhD degree in Bioinformatics from Fudan University, Shanghai, China. Before she joined Institut Pasteur of Shanghai, she was an associate professor in the Key Laboratory of Systems Biology, CAS. Dr. Hao has been focused on bioinformatics and systems biology research in algorithms development and data-mining methodology. Over the years, her team made significant contribution to the pathogen discovery of SARS-CoV-1, H7N9 Influenza A, SARS-CoV-2, etc. She advanced functional RNA editome research by revealing the roles of RNA editing in genetic evolution and pathogen-host interactions. Dr. Hao is the receiver of the First Prize of Shanghai Natural Science Award, the Chinese Academy Lu Jiaxi Young Scholar Award, and the Chinese Academy SIBS Sanofi-Aventis Award.
Personal webpage
Kaoru Ito
orcid.org/0000-0003-1843-773X
Research areas: Cardiovascular Medicine, Genetics and Genomics, Biostatistics, Machine Learning, Multi-Omics Data Analysis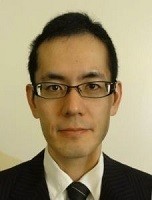 Dr. Kaoru Ito is a team leader at the RIKEN Center for Integrative Medical Sciences in Yokohama, Japan. His group seeks to understand the genetic underpinnings of cardiovascular diseases in terms of both population genetics and Mendelian disorders. Dr. Ito's group is working on analysis methods, such as an application of artificial intelligence and multi-omics data to solve the ""P greater than N" scenario, where the sample size is small, but the number of variants to be analyzed is large, and an integrated disease risk scoring system for clinical use. Dr. Ito and colleagues are also developing a system to prioritize variants of unknown function using massively parallel in vitro assays. Finally, his ultimate goal is to translate the results of such basic research into clinical practice.
Lab webpage
Chiea Chuen Khor
orcid.org/0000-0002-1128-4729
Research areas: Ophthalmology, pathogenesis of human disease, genome-wide association studies, whole exome and whole genome sequencing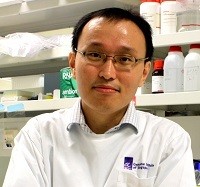 Dr. Chiea Chuen Khor leads the Laboratory for Complex Disease Genetics at the Genome Institute of Singapore. He hold concurrent appointments as an Adjunct Professor at the Duke-NUS Medical School and an Adjunct Clinician Scientist at the Singapore Eye Research Institute. His group works on genetic susceptibility to common human diseases (with a special emphasis on ophthalmology) using genome-wide association studies, whole exome, and whole genome sequencing. He particularly enjoys reading about the rich yield and biological insights provided by large-scale genome-wide association studies in understanding the pathogenesis of human diseases. Moving forward, he hopes to study the impact of rare coding-sequence genetic variation in common diseases to see if additional insights missed by genome-wide scans can be learnt.
Chiea Chuen qualified in medicine from the National University of Singapore, and completed a D.Phil in genetics at the Wellcome Trust Center of Human Genetics at Oxford. His post-doctoral work was undertaken in the laboratory of Dr. Martin Hibberd (then at the Genome Institute of Singapore) where he helped perform genome-wide association studies for infectious and inflammatory diseases such as Kawasaki disease, Meningococcal disease, and Dengue shock syndrome. He was a recipient of the EMBO Young Investigator award in 2015.
Lab webpage
Eirini Marouli
orcid.org/0000-0001-6179-1609
Research areas: Mendelian randomisation, thyroid function and cancer, machine learning, disease prediction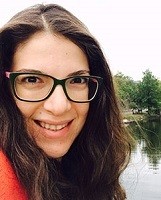 Dr Eirini Marouli is a Lecturer in Computational Biology at the William Harvey Research Institute, Queen Mary University of London. Dr Marouli's research interests lie in the interface of genetics, machine learning and bioinformatics, in order to achieve a better understanding of human biology and disease prediction with the use of "Big Data". Dr Marouli has a leading role in the large international consortium, GIANT, that has discovered almost all of the genetic variants that are known to influence human height and obesity related traits. Dr Marouli has also a leading work and contributions in global consortia (GLGC, CHARGE CARDIoGRAMplusC4D) for complex traits and diseases. In addition to gene discovery efforts, Dr Marouli is also interested in genetic-epigenetic approaches to complex phenotypes. Dr Marouli specialises on Mendelian Randomisation and causal inference and is a co-convener of the Mendelian Randomisation working group within GIANT consortium. Dr Marouli's research is also focusing on thyroid function and disease in collaboration with ThyroidOmics consortium. Dr Marouli is passionate about applications of Artificial Intelligence for disease prediction.
Lab webpage
Edwina McGlinn
orcid.org/0000-0002-1829-986X
Research areas: Developmental biology, hox genes, embryonic patterning, mouse genetics, neuromesodermal progenitor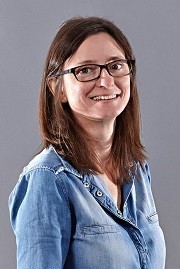 Edwina is a developmental biologist, working to elucidate novel gene regulatory networks driving growth and patterning of the early vertebrate embryo. She is fascinated by just how robust developmental networks are for a single species, yet plastic enough to enable the vast morphological diveristy we see across the vertebrates. By combining complex mouse genetics, genomics and imaging, her lab is tackling numerous developmental questions; How are the genetic networks controlling primary body axis length integrated with those that impart positional identity; How are sensory relay neurons specified and arranged topographically within neural circuits? Much of her work centres on Hox gene networks — What acts upstream to coordinate colinear Hox activation and what acts downstream to pattern the embryo. Her lab is constantly evolving with the rapidly advancing genomic technologies, and utlises parallel in vitro and in vivo approaches to allow them to capitalize on the breadth of these technologies.
Lab webpage
John Mulley
orcid.org/0000-0002-1537-7316
Research areas: Genetics, genomics, developmental biology, evolutionary biology, evo-devo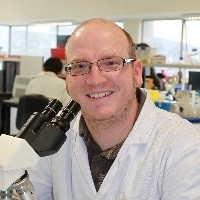 Dr John Mulley is a Senior Lecturer in the School of Natural Sciences at Bangor University. Prior to this he did doctoral and post-doctoral research in the Department of Zoology at the University of Oxford. He has a broad range of research interests, mainly focused on the role of gene and genome duplication in vertebrate evolution and especially the impact of these events on embryonic development, with particular focus on homeobox genes. Current models for this include desert rodents such as gerbils and fat sandrats, and venomous snakes, and this research has increasingly been taking advantage of a range of recent developments in DNA sequencing technology, such as Oxford Nanopore and PacBio long and ultra-long reads.
Personal webpage
Jun Wei Pek
orcid.org/0000-0001-6089-6900
Research areas: Germline, RNA, stem cells, Drosophila, regulation of gene expression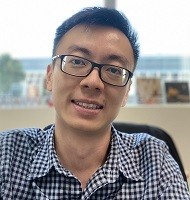 Jun Wei Pek is a Principal Investigator at the Temasek Life Sciences Laboratory (TLL) in Singapore. He received his B.Sc. (Hons) and Ph.D. from the National University of Singapore (NUS). His graduate research focused on the roles of nuage and small RNAs in the Drosophila germline. This was followed by a postdoctoral training at the Carnegie Institution for Science (Department of Embryology) where he began to explore a novel class of long noncoding RNAs called stable intronic sequence RNAs or sisRNAs in Drosophila. He was later named a Howard Hughes Medical Institute (HHMI) Fellow of the Life Sciences Research Foundation. Currently, his laboratory is interested in investigating the molecular and biological functions of sisRNAs, and their roles in cancer.
Lab webpage
Mireya Plass Pórtulas
orcid.org/0000-0002-9891-2723
Research areas: single-cell transcriptomics, alternative polyadenylation, post-transcriptional regulation, RNA binding proteins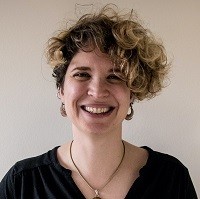 Dr. Mireya Plass is a group leader at the Regenerative Medicine Program from the Bellvitge Biomedical Research Center (IDIBELL) and at the Program for Advancing Clinical Translation of Regenerative Medicine of Catalonia, P-CMR[C]. She received her PhD in Health and Life Sciences from Pompeu Fabra University in Barcelona, Spain. She pursued postdoctoral training abroad at the University of Copenhagen (2011-2015) and at the Berlin Institute for Medical Systems Biology (2016-2019) before returning to Spain to complete her post-doctoral training at the Center for Genomic Regulation with a Marie Sklodowska-Curie Fellowship. At the end of 2019, she joined CMRB (now P-CMR[C] & IDIBELL) as independent group leader and shortly after she was awarded a Ramón y Cajal contract from MINECO to support her position as principal investigator. Throughout her career, Dr. Plass has been interested in understanding how post-transcriptional regulatory mechanisms shape gene expression from an evolutionary and systems biology perspective. As independent group leader, her lab investigates the function of post-transcriptional regulation in gene expression and cell differentiation and their contribution to the development of neurodegenerative diseases using a combination of high-throughput and single-cell transcriptomics, computational methods and experimental approaches.
Lab webpage
Rebecca Richmond
orcid.org/0000-0003-0574-5071
Research areas: Genetic epidemiology, molecular epidemiology, Mendelian randomization, cancer, reproductive health, sleep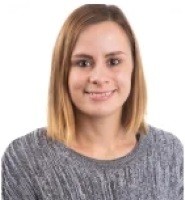 Dr Rebecca Richmond is a Senior Research Fellow in the MRC Integrative Epidemiology Unit at the University of Bristol, UK. She received her PhD in Molecular, Genetic and Lifecourse Epidemiology in 2015 and since then has been researching the relative importance and inter-relationships of numerous health behaviours for prioritization in disease prevention strategies, as well as investigating underlying molecular pathways which could serve as therapeutic targets for intervention. Her work involves the large-scale integration of molecular data (genetics, epigenetics, transcriptomics, metabolomics, proteomics) in population-based and clinical health science as well as the development and application of causal inference methods, including Mendelian randomization.
Personal webpage
Debarka Sengupta
orcid.org/0000-0002-6353-5411
Research areas: Single cell genomics, computational biology, machine learning, big data

Debarka is an assistant professor of the departments of Computational Biology and Computer Science at IIIT-Delhi. Debarka did his doctoral research at the Machine Intelligence Unit of the Indian Statistical Institute. After graduation in 2013, he pursued his postdoctoral research at the Genome Institute of Singapore, where he got exposed to the then-emerging field of single-cell genomics. In the past few years, his research group at IIIT-Delhi has published several breakthrough findings in the single-cell genomics space, including the discovery of a rare subtype of pars tuberalis lineage in mouse brain (Jindal et al., Nature Communications, 2018). His current research focuses on transcriptional homeostasis, early cancer detection using liquid biopsy techniques, and functional interpretation of human variants. He is a recipient of the prestigious INSPIRE Faculty Award. Debarka also serves in the editorial boards of PLOS One and Scientific Reports.
Lab webpage
Wee-Wei Tee
orcid.org/0000-0003-4952-6567
Research areas: Epigenetics, transcription, stem cells, cancer, cell fate plasticity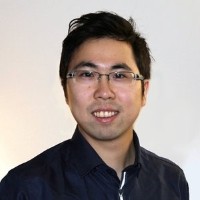 Dr. Wee-Wei Tee received his Ph.D. in stem cell biology under the tutelage of Prof. Azim Surani at the University of Cambridge, UK. He then joined the laboratory of Prof. Danny Reinberg at HHMI-New York University School of Medicine for his postdoctoral training, focusing on the molecular mechanisms of epigenetic gene silencing. He was awarded the New York Stem Cell Foundation Druckenmiller fellowship and the NIH Pathway to Independence (K99/R00) Award. In 2016, he received the Singapore National Research Foundation (NRF) Fellowship to start his independent research program. In 2022 he was selected as an EMBO Global Investigator. He is currently a Principal Investigator at A*STAR-IMCB, and an Assistant Professor at the Department of Physiology, National University Singapore. His research aims to investigate the transcriptional and epigenetic control of cell fate decisions in early embryonic development and cancer.
Lab webpage
Eirini Trompouki
orcid.org/0000-0002-7242-8810
Research areas: Hematopoietic stem cells, regeneration, development, innate immune signalling, transcription factors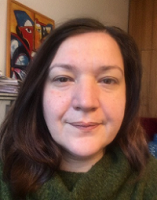 Dr. Eirini Trompouki is a group leader at the Institute for Research on Cancer and Aging in Nice France (IRCAN). She performed her graduate studies in B.S.R.C. "Al. Fleming" where she focused on identifying novel regulators of the NF-κB pathway. Having obtained a Jane Coffin Childs Memorial Fund fellowship, she joined the lab of Leonard Zon in Boston Children's Hospital and embarked on the molecular mechanisms that govern hematopoietic stem cell differentiation towards erythrocytes. During this work she discovered how lineage determining transcription factors guide signal-induced transcription factors to specific genomic regions, thus achieving tissue specificity of signaling. She started her own group at the Max Planck Institute of Immunobiology and Epigenetics, to study hematopoietic stem cell formation during development and hematopoietic regeneration in adults with an emphasis on the molecular mechanisms that regulate these processes. Dr. Trompouki is interested in the role of transcription factors, innate immune signaling and repetitive elements in hematopoiesis. In 2019, she received the ZDMS Junior faculty award of excellence from the Zebrafish Disease Models society for the dissection of the metabolic regulation of normal and malignant hematopoiesis by transcription factors.
Lab webpage
Immunology & Infectious Disease
Kaiwen Chen
orcid.org/0000-0001-5903-3251
Research areas: Innate immunity, apoptosis, pyroptosis, NETosis, bacterial infection
Dr Kaiwen Chen is an Assistant Professor at the National University of Singapore. Kaiwen obtained his PhD in 2015 from the University of Queensland, Australia, for characterising the role of neutrophil inflammasomes during microbial infection. In 2018, Kaiwen relocated to the University of Lausanne, Switzerland, for his postdoctoral training where he characterised the role of gasdermin pore-forming proteins during bacterial infection. His current research focuses on understanding the complex crosstalk between innate immune signalling and cell death pathways including apoptosis, pyroptosis and NETosis, with the aim of rewiring these processes to treat infectious and inflammatory diseases.
Lab webpage
Caroline Goujon
orcid.org/0000-0001-8571-1108
Research areas: Interferon, antiviral restriction, HIV-1, influenza A virus, SARS-CoV-2, innate immunity, signalling, genetic screens, CRISPR/Cas9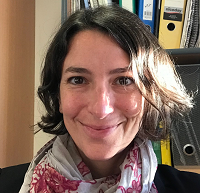 Dr Caroline Goujon is a a team leader at the « Institut de Recherche en Infectiologie de Montpellier » (IRIM), a CNRS and Montpellier University co-funded research department dedicated to the study of infectious diseases. She is passionate about the intrinsic and innate cellular defense mechanisms against viral infections. She received her PhD in molecular virology from the Ecole Normale Supérieure of Lyon, France, in 2007. She then did a postdoc at King's College London, where she studied the potent antiviral effect of interferons against HIV-1. In 2015, she was awarded an Inserm tenure researcher position and started her lab at the IRIM. Her current research mainly focuses on the regulation of respiratory virus infection in human airway epithelia, using a combination of biochemical, imaging and gene editing approaches.
Lab webpage
Joanna Hester
orcid.org/0000-0002-7466-3849
Research areas: Immunoregulation, tolerance, regulatory T cells, cellular therapy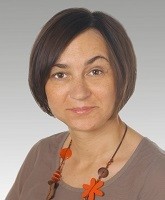 Joanna is a University Research Lecturer at the University of Oxford and jointly leads the Transplantation Research and Immunology Group at the Nuffield Department of Surgical Sciences. She holds an MSc in Biotechnology and PhD in Immunology from the Medical University of Gdansk, Poland. After her PhD, she moved to the UK for a postdoctoral position at the University of Oxford. In 2014, she was awarded the Kidney Research UK Senior Fellowship. Her research focuses on understanding the mechanisms of immunological tolerance versus immune activation with a view to developing therapies that could benefit patients with immune related diseases. She is particularly interested in immune cells with regulatory properties, regulatory T cells and myeloid-derived suppressor cells and the molecular mechanisms of suppression utilized by these cells.
Lab webpage
Emily Lee
orcid.org/0000-0001-8451-978X
Research areas: Virology; tissue models; organotypic models; anti-viral drug discovery; high throughput screening platforms


Emily Lee is a staff scientist and functional group lead in the Early Translation Branch within NCATS Division of Preclinical Innovation, where she leads the Advanced Models & Cell-Based Discovery Viral Assay group within the Antiviral Program for Pandemics (APP). Additionally, Lee is a senior staff scientist in NCATS' 3-D Tissue Bioprinting Laboratory. She uses her diverse background in virology, high-throughput screening, and induced pluripotent stem cells and primary cells to investigate, evaluate and implement new assay technologies to develop cost-effective physiologically relevant assays, including 3-D organotypic models, for drug discovery and development in the context of viral infections. Lee's research focuses on developing and characterizing physiologically relevant cell-based and tissue-engineered platforms for viral disease modeling and antiviral drug discovery. She and her team engage in fast-paced and highly collaborative projects and currently are engaged in projects pertaining to high-impact BSL-2 and BSL-3 viral infections, including SARS-CoV-2 research. Lee's team works closely with members of the APP teams and the 3-D Tissue Bioprinting Program, as well as with academic, government and industry partners.
Personal webpage.
Guideng Li
orcid.org/0000-0003-0840-7262
Research areas: Tumor microenvironment, T-cell antigen discovery, cancer immunology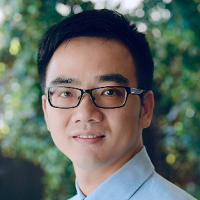 Dr. Guideng Li is a Principal Investigator in Suzhou Institute of Systems Medicine, Chinese Academy of Medical Sciences. He received his Ph.D. in immunology from University of California, Irvine (UCI), and pursued his postdoctoral research in California Institute of Technology (Caltech) with Dr. Nobel Laureate David Baltimore. Current research in the laboratory focuses on understanding the molecular mechanisms responsible for productive anti-tumor immune responses and developing new technologies and effective therapeutic strategies with potential clinical applications.
Personal webpage
Shitao Li
orcid.org/0000-0002-1398-8519
Research areas: innate immunity, virology, virus-host interactions, NF-kB, interferon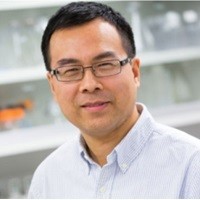 Dr. Li is an Associate Professor at Tulane University, New Orleans, LA, USA. He received a Ph.D. from Wuhan University in 2000. Then, he completed his post-doctoral studies at Harvard Medical School, Boston, investigating NF-kB signaling and antiviral innate immunity. His current research focuses on understanding the mechanisms of nucleic acid-mediated innate immune signaling pathways and the role of these signaling pathways in infectious diseases, autoimmune disease, and tumorigenesis. His lab is also interested in mapping virus-host interaction networks and how these interactions modulate host defense and viral pathogenesis.
Lab webpage
Si Ming Man
orcid.org/0000-0002-5079-2857
Research areas: Microbiology, innate immunity, chronic disease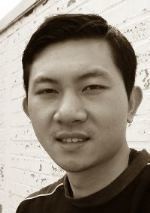 Dr. Si Ming Man received his Ph.D. from the University of Cambridge, United Kingdom, for his work on inflammasomes in the host defence against Salmonella infection. He conducted his postdoctoral training at St. Jude Children's Research Hospital, USA, where he investigated the role of inflammasome signalling in the host response to infection and cancer. Currently, he is a Group Leader at the Australian National University, Australia, where his laboratory focuses on innate immunity in the host defence against infectious diseases and the development of cancer and other chronic diseases.
Lab webpage
Isabela Pedroza-Pacheco
https://orcid.org/0000-0003-4921-7940
Research areas: Immuno-oncology, Infectious diseases, Systems immunology, Vaccines.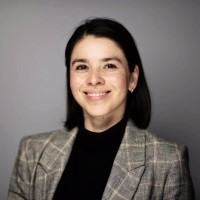 Dr Pedroza-Pacheco is a quantitative immunologist leading the Laboratory for Functional Immunology at the CRUK Oxford Cancer NDM Centre for Immuno-Oncology and CAMS-Oxford Institute in the Nuffield Department of Medicine at the University of Oxford. She obtained her bioengineering and immunology training at the Monterrey Institute of Technology and University College London. Dr Pedroza has made significant contributions in the field of HIV and vaccinology, from revealing cellular mechanisms that regulate CD4 T follicular helper and B cell responses to uncovering predictive cellular features needed in vaccination strategies to develop broad and potent neutralising antibodies called bnAbs.
By applying novel technologies and developing integrative methodologies that comprehensively assess genetic and protein variations that shape cellular function, the overarching goal of Dr Pedroza's laboratory is to further our understanding of cellular and molecular mechanisms underlying the regulation of T cells and B cell responses in vaccination, infection, and cancer, to dissect mechanistic targets that could be used to improve vaccines and therapeutic strategies.
Lab webpage
Harry Taylor
orcid.org/0000-0002-5045-2748
Research areas: HIV-1 replication, viral restriction factors, immunometabolism, innate immunity, monocytes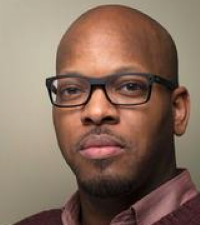 Dr. Harry E. Taylor is an assistant professor at SUNY Upstate Medical University in Syracuse, New York, USA. He obtained his B.S. in biology from Morehouse College in Atlanta, Georgia, USA then received his Ph.D. from the Johns Hopkins School of Medicine in molecular biology and genetics with an emphasis in immunology. Thereafter, he pursued his postdoctoral studies at Meharry Medical College in Nashville, Tennessee, USA with Dr. James E. K. Hildreth where he investigated the role of cholesterol metabolism in HIV-1 replication. Currently, the Taylor laboratory aims to advance our understanding of the interplay between HIV-1, immunometabolism, innate immunity, inflammation, and viral persistence.
Lab webpage
Lim Theam Soon
orcid.org/0000-0002-0656-3045
Research areas: Antibody phage display, antibody gene usage, diagnostics, immunotherapy, molecular biology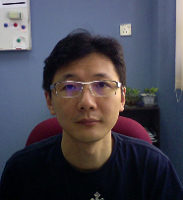 Dr Lim Theam Soon is an Associate Professor at Universiti Sains Malaysia. His doctoral thesis on antibody phage display was conducted at Max Planck Institute for Molecular Genetics where he graduated with a Dr.rer.nat in Molecular Biology from Freie Universitat Berlin. He was a recipient of the International Society of Infectious Diseases Research Grant for early career researchers. Dr Lim's research focus is on the design and characterisation of human antibodies against various target antigens. His team also develops naïve and immune human antibody libraries for diagnostics and therapeutic applications. His research group also develops molecular methods to initiate mutagenesis for molecular evolution. Dr Lim's current work focuses on the relationship of antibody gene usage in infectious diseases.
Google Scholar profile
Connie Wong
orcid.org/0000-0002-9020-1847
Research areas: Stroke, inflammation, neuroimmunology, innate immunity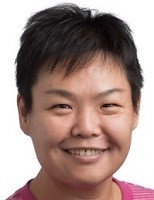 Connie Wong, PhD, Associate Professor, Centre for Inflammatory Diseases at Department of Medicine, Monash University. My team's research focuses on how ischemic stroke impairs peripheral immune cell function and barriers to contribute to the development of stroke-associated pneumonia (SAP). We discovered that stroke-induced activation of the sympathetic nervous system impairs systemic immunity and facilitates the translocation of gut-derived bacteria into the lung to cause SAP. Using intravital microscopy, we revealed pulmonary neutrophil behaviour and function are altered after stroke, a phenotype that is further exacerbated with aging, explaining why aged individuals show increased risk to SAP clinically. The ultimate goal of our research is to identify novel pharmacological approaches that modulates the interaction between the nervous system and host immunity to limit bacterial infections after stroke and improve patient outcomes.
Personal webpage
Microbiology
Anna Heintz-Buschart
orcid.org/0000-0002-9780-1933
Research areas: Microbial metagenomics, multi-omics integration, microbial ecology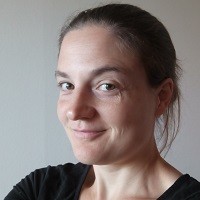 Dr. Anna Heintz-Buschart is an assistant professor at the Swammerdam Institute for Life Sciences at the University of Amsterdam, Netherlands. She is passionate about understanding microbial diversity and about the conservation of biodiversity. She studied biology with a focus on microbiology and received her PhD in Natural Sciences from the Technical University in Braunschweig, Germany, in 2011 for work on antifungals in Candida albicans. During a postdoc at the Luxembourg Centre for Systems-Biomedicine, she focused on the integration of multiple meta'omics levels in the human microbiome and in the microbial communities of waste water treatment plants. Heading a metagenomics support unit at the German Centre for Integrative Biodiversity Research (iDiv) then allowed her to study a wide range of microbial communities, from soil and plant-soil systems, over deadwood, to animal- and human-associated microbiomes. She works on integration of methods, including bioinformatics, statistics, network analyses, and machine learning, for data from diverse bio-analytical approaches, such as meta-barcoding, metagenomics, metatranscriptomics and metaproteomics to transcriptomics and metabolomics.
Personal webpage
Haichun Gao
orcid.org/0000-0002-2647-6563
Research areas: transformation of nitrogen and sulfur species, stress response, cytochrome c proteins, iron homeostasis, electron transport, energy metabolism and transduction, bioenergy.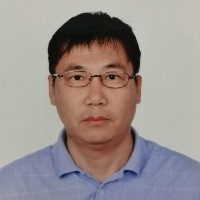 Dr. Haichun Gao is a professor of microbiology at College of Life Sciences and Director of Institute of Microbiology, Zhejiang University. He completed his B.S, M.S, and Ph.D. in Microbiology at Peking University, Wuhan Institute of Virology - Chinese Academy of Sciences (CAS), Purdue University (West Lafayette, IN, USA) respectively. He then carried out his postdoctoral training at OakRidge National Laboratory (TN, USA) on molecular biology and functional genomics of Bacteria. Since 2008, Dr. Gao has been Professor at Zhejiang University. His current research centers on molecular mechanisms underpinning adaptation of bacteria to environments, including but not limited to physiological impacts of nitrogen and sulfur species, oxidative stress response, iron homeostasis, biomechanics of cytochromes c, extracellular electron transfer, and bioenergy.
Personal webpage
Nishith Gupta
orcid.org/0000-0003-1452-5126
Research areas: Intracellular parasitism, parasite metabolism & signaling, optogenetics in pathogens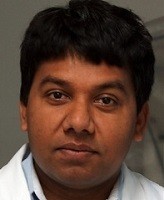 Dr. Nishith Gupta completed his undergraduate studies in Biology (1994-97) and Master in Biotechnology (1997-99) from India. He received his PhD degree in Biochemistry from the University of Leipzig, Germany (1999-2003), and then undertook a postdoctoral training in parasite membrane biology at National Jewish Medical Research Center (Denver, United States; 2003-2006). Afterwards, he joined Humboldt University of Berlin, Germany as a research associate (2006-2009), and later established his independent group. In 2016, he was appointed as a Heisenberg Group Leader, and soon after in 2017, Dr. Gupta was awarded a Habilitation degree with Venia Legendi (eq. DSc) in Biochemistry from Humboldt University of Berlin. A particular feature of his profile is that he has been broadly trained in biochemistry, genome engineering and cell biology of pathogenic protists. The major foci of his work have been to examine the membrane dynamics, metabolism and signaling in single-cell intracellular parasites with respect to their pathogenesis, persistence and adaptation in mammalian host cells. Well over a decade of independent work, his group has successfully unified the core biological disciplines with optogenetics and multi-omics.
Lab webpage
Sridhar Mani
orcid.org/0000-0003-4132-6157
Research areas: Host-microbiome relationships, orphan nuclear receptors, inflammation, cancer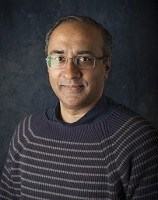 Prof. Sridhar Mani is currently a Tenure-Track Professor at The Albert Einstein College of Medicine, Bronx, NY in the Departments of Medicine, Molecular Pharmacology, and Genetics. Prof. Mani received his M.D (Alpha Omega Alpha) Icahn School of Medicine at Mount Sinai, New York. After a residency in Internal Medicine and Oncology at the Yale-New Haven Hospital, he completed a postdoctoral fellowship investigating tumor suppressor genes in the laboratory of Eric Fearon at Yale University. His current focuses on the study (molecular and translational biology) of orphan nuclear receptors as it relates to drug metabolism and immunity. More recently, with the discovery of bacterial metabolites that may serve as ligands for the Pregnane X receptor (PXR), the laboratory has focused its efforts on the role of microbial metabolites in dictating host physiology and immunity.
Lab webpage
Sabina Leanti La Rosa
orcid.org/ 0000-0003-3527-8101
Research areas: gut microbiota, microbial metagenomics, diet-microbe interactions, dietary fiber degradation, prebiotics, carbohydrate active enzymes, holo-omics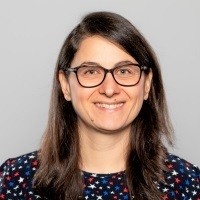 Dr. Sabina Leanti La Rosa is an Associate Professor of Microbiology in the Faculty of Chemistry, Biotechnology and Food Sciences at the Norwegian University of Life Sciences. She obtained her PhD in Molecular Microbiology from the Norwegian University of Life Sciences in 2014. She then trained with Dr Barbara E. Murray at the University of Texas Health Science Center in Houston (USA), investigating the genetic basis of pathogenicity of clinically relevant gram-positive pathogens. After that, she moved back to Norway to begin work on gut microbiome research, focusing on the enzymatic mechanisms through which Firmicutes and Bacteroides spp. degrade food and feed components. Her current research applies multi-omics (such as metagenomics, metatranscriptomics, metaproteomics and metabolomics) approaches and enzymology to investigate mechanisms that enable gut commensals to utilize complex glycans, including hemicellulosic substrates and food additives, with diverse interests on CAZymes discovery, biotechnology applications and prebiotic-based modulation of human and animal gut microbiomes.
Lab webpage
Wendy Mok
orcid.org/0000-0002-6638-2959
Research areas: Antibiotic resistance, persistence, and tolerance; microbial genetics; bacterial stress response; phenotypic heterogeneity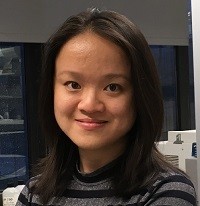 Wendy Mok is Assistant Professor of Molecular Biology & Biophysics at the University of Connecticut Health Center. She completed her Ph.D. in Biochemistry at McMaster University in Canada before training in Dr. Mark Brynildsen's Lab at Princeton University as a Charles H. Revson Sr. Postdoctoral Fellow. Research in the Mok Lab focuses on phenotypic changes and evolution of bacteria in response to antibiotic stress. Her group is also using a combination of genetic, biochemical, and single-cell approaches to investigate the impact of microbial interactions on antibiotic susceptibility in polymicrobial communities.
Lab webpage
Jonathan Perreault
orcid.org/0000-0003-4726-6319
Research areas: bacterial ncRNAs, RNA comparative genomics, biosensors, synthetic biology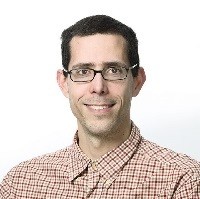 Prof Jonathan Perreault got his PhD from the University of Sherbrooke (Canada) where his thesis involved genomics and evolutionary studies of the human Rho-associated hY RNAs, small non-coding RNAs (ncRNAs) that are now known to have roles in RNA quality control as well as DNA replication. He also explored the use of these RNAs as tags to target ribozymes to sub-cellular compartments. In 2007 he joined the Breaker lab at Yale University to work on bacterial ncRNAs, riboswitches in particular, and further his training in RNA-related bioinformatics, biochemistry and microbiology. There he published work on new hammerhead ribozymes and large ncRNAs. He joined INRS (National Institute of Scientific Research) in 2011 where he pursues work on ncRNAs in bacteria as well as nucleic-based applications.
Lab webpage
Meritxell Riquelme
orcid.org/0000-0002-2580-326X
Research areas: Mycology, fungal ecology, microscopy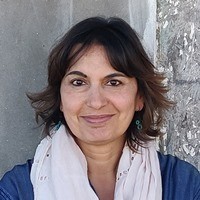 Dr. Meritxell Riquelme is head of the Department of Microbiology at the Center for Scientific Research and Higher Education of Ensenada (CICESE) in Baja California, Mexico, where she has been on the faculty since 2004. After graduating in Biology from the University of Barcelona, in Spain, she received a MSc degree in Plant Pathology and a PhD in Microbiology at the University of California, Riverside. She then moved to the University of Oxford, United Kingdom, as a postdoctoral fellow to study the receptor and pheromone mating type genes of Coprinopsis cinerea. Dr. Riquelme combines advanced life microscopy techniques and molecular biology to study secretory routes of vesicles involved in the polar growth of hyphae of Neurospora crassa. She also studies the ecological distribution of Coccidioides, the fungus that causes Valley Fever, in semi-arid regions of Baja California. More recently she has explored the fungal diversity of deep-sea sediments of the Gulf of Mexico. She is a member of the Mexican Academy of Sciences. In 2018 she received the B. O. Dodge award for her contributions to the Neurospora research community.
Lab webpage
Cellular & Molecular Neuroscience
Christoph Anacker
orcid.org/0000-0002-9880-6760
Research areas: Stress Vulnerability, Cognition, Anxiety, Neural Circuits, Development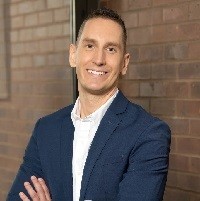 Dr. Anacker is an Assistant Professor of Neurobiology in the Department of Psychiatry at Columbia University and the New York State Psychiatric Institute (NYSPI). He completed his undergraduate studies at the University of Goettingen in Germany, and conducted research for his MSc degree at the International Max-Planck Research School and at Stanford University in California. He received his PhD in 2011 from King's College London in the UK and completed postdoctoral training at McGill University in Montreal and at Columbia University in New York. Dr. Anacker's lab combines transgenic mouse models, in vivo brain imaging, optogenetic techniques, and next generation sequencing approaches to study how stress at different stages of development impairs neural circuit function and ultimately causes psychiatric and neurological disorders. The goal of this research is to find new ways to target the neurobiological mechanisms underlying brain disorders so that we can develop novel treatments and preventive strategies.
Lab webpage
Thiago Cunha
orcid.org/0000-0003-1084-0065
Research areas: Neurobiology of pain, neuroinflammation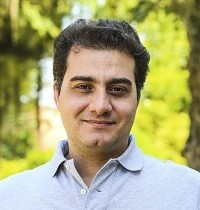 Thiago Cunha, PhD is Associate Professor of the Department of Pharmacology and of the Center for Research in Inflammatory Diseases (CRID) at the University of Sao Paulo, Ribeirao Preto, Brazil. He is currently the vice-president of Brazilian Society of Pharmacology and Experimental Therapeutics. His scientific career begun in the lab of Prof. Sergio Ferreira when he was undergrad student. From that time, he is dedicated to understand neuro-immune interactions involved in the development of pathological pain, specially inflammatory and neuropathic. Among the main contributions from his lab to the field of pain are the studies concerning the pronociceptive role of cytokines/chemokines and complement system. Based on these studies, his lab also participates in the development of novel CXCR1/2 and C5ar1 allosteric antagonist, which are in final steps of drug development. Among his honor related to the scientific career are the 2020 Patrick D. Wall Young Investigator Award for Basic Science awarded by IASP and World Academy of Science-TWAS-Lacrep prize for young investigators in the biological field.
Personal webpage
Julio C. Hechavarria
orcid.org/0000-0001-9277-2339
Research areas: vocal communication, neuroethology, neural oscillations, sound production, auditory processing, bats, behavior
I studied Biology and Cognitive Neurosciences in Cuba. Subsequently I moved to Germany to complete a PhD in natural sciences (2014, Goethe University). Since 2015, I have worked as an independent research group leader. My research takes a comparative approach to study the neural circuits underlying vocalization and hearing. My animal model of choice is bats, although work in my group also reaches into other model organisms, i.e. mice, gerbils, rats and humans. To study the neural circuits for vocal communication, I combine acoustics, behavior, neurophysiology, brain perturbations, and computational tools. Neurophysiology experiments in my group are aimed to measure brain signals (action potentials, oscillations) in naturalistic situations and during spontaneous behaviors that resemble the conditions the animals encounter in their natural habitats.
Lab webpage
Ibrahim Javed
orcid.org/0000-0003-1101-5614
Research areas: Amyloids, proteostasis, nanomedicine, Alzheimers's disease, Parkinson's disease.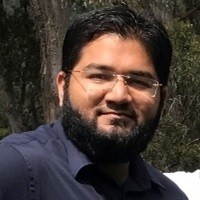 Ibrahim is working as an NHMRC Emerging Leadership Fellow and Senior Lecturer at the School of Pharmacy and Medical Sciences, the University of South Australia where he is leading the laboratory of protein-aggregation diseases. He is also an adjunct Senior Lecturer at the Australian Institute for Bioengineering and Nanotechnology, the University of Queensland. He obtained his PhD degree in Pharmacy and Pharmaceutical Sciences from Monash Institute of Pharmaceutical Sciences and his broad expertise is at the interface of molecular pharmacology and rationale pharmaceutical design. His group is establishing the crosstalk mechanisms across amyloid proteostasis and using this knowledge to (1) decipher the role of gut-bacteria in extra-intestinal pathologies, aging and neurodegeneration and (2) design next-generation pharmaceuticals.
Personal webpage
Ivo Lieberam
orcid.org/0000-0003-3539-3054
Research areas: Neuromuscular disease Human iPSC-based models of neural circuits Optogenetics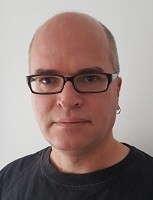 Ivo joined King's College London in 2009 after working on his PhD thesis on the immune response to a viral oncogene with Prof Klaus Rajewsky and Dr Irmgard Forster (University of Cologne, Germany) and as a postdoc with Prof Thomas Jessell (Columbia University, USA). In the Jessell group, he studied motor axon guidance and developed a method that allows the direct differentiation of motor neurons from ES cells together with Dr Hynek Wichterle. This approach has since become an important research tool for studying normal motor neurons development and motor neurons disease. The focus of his research over the past few years has been the question how stem cell technology can be harnessed to understand the function and dysfunction of neural circuits that control motor behaviour, and how stem cell-derived tissue can be used to regenerate neuromuscular circuits in adult mammalian animal models and, ultimately, in human patients. To this end, his group is undertaking projects aimed at i) assembling neuromuscular circuits from stem cell-derived, defined cell populations to study normal neural development and degenerative disease processes in vitro and ii) restoring motor function affected by spinal cord injury or Amyotrophic Lateral Sclerosis with human pluripotent stem cell-based neural graft.
Personal webpage
Alex Nord
orcid.org/0000-0003-4259-7514
Research areas: Genetics and Genomics, Neuroscience, Development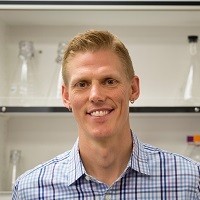 Dr. Alex Nord is an Associate Professor in the Center for Neuroscience at University of California, Davis. The goal of his research is to define the role and mechanisms of transcriptional regulation in the development, evolution, and disorders of the brain. Dynamic gene regulation underlies processes from patterning to cognition and is orchestrated by the interplay of regulatory DNA sequence (e.g. enhancers and promoters), transcription factors (TFs) and chromatin remodelers, and three-dimensional chromosomal interactions and epigenetic state. His lab integrates genetics and neuroscience, experimental and computational approaches, and in vitro and in vivo models to define the mechanisms of cis-regulatory transcriptional wiring in the brain.
Lab webpage
Fereshteh Nugent
orcid.org/0000-0002-8840-6923
Research areas: Synaptic neuroscience, cellular neuroscience, neural circuits, Severe early life stress, mild traumatic brain injury, synaptic transmission, synaptic plasticity, brain reward circuits, behavioral pharmacology, epigenetics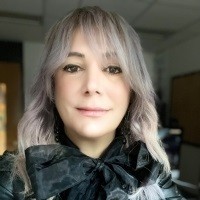 Dr. Fereshteh Nugent received her Ph.D. in Neurophysiology from Tarbiat Modarres University in Tehran, Iran, in 2003. She became a postdoctoral fellow at Brown University from 2003 to 2008. In 2009, she joined the faculty of the Department of Pharmacology at Uniformed Services University and is now a tenured Professor at Pharmacology and Neuroscience Departments. Research in her laboratory explores effects of severe early life stress (ELS) and mild traumatic brain injuries (mTBI) on synaptic transmission and plasticity of distinct reward and motivational circuits. To identify molecular, synaptic, neuromodulatory and circuit mechanisms contributing to motivated behavior as well as neuropsychiatric illnesses and vulnerability to drug addiction following stress and brain trauma, her lab uses a variety of neuroscience techniques that include slice electrophysiology, immunohistochemistry and behavioral techniques combined with viral-based tracing and labeling, optogenetic circuit mapping and chemogenetics.
Personal webpage
David Owen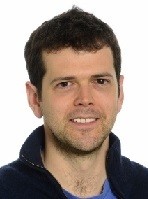 orcid.org/0000-0002-1198-7563
Research areas: Microglia, pharmacology, experimental medicine, PET, innate immunity

I am a clinically active clinical pharmacologist, working on microglia and their role in neurodegeneration. Microglia are immune cells that reside in the brain. They are referred to as the "policemen of the brain" because they detect neuronal damage and become activated in response to almost any brain injury, including in neurodegenerative conditions like Alzheimer's Disease. Microglia can perform supportive, trophic functions, but they can also inappropriately phagocytose synapses and release neurotoxic mediators which drive neuronal damage. The way in which microglia respond to Alzheimer's Disease is therefore very important. Indeed, converging data from genomics, neuropathology, cell biology and transgenic mouse experiments suggest that the microglial response is a fundamental driver of disease progression. Therefore, if microglial phenotype can be modulated in neurodegenerative disease, this may be a means of slowing disease progression. The focus of my group is contribute to the understanding of how microglial phenotype drives disease, and the development of microglial modulating strategies.
Personal webpage.
Eliana Scemes
orcid.org/0000-0002-6650-3976
Research areas: Neuroscience, neuron-glia interactions, gap junctions (connexins and pannexins), purinergic signaling.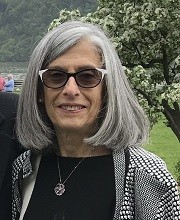 Dr. Eliana Scemes is a Full Professor in the Department of Cell Biology and Anatomy of New York Medical College. She has a strong background in the field of Cellular and Molecular Neuroscience, particularly of astrocyte biology. Her research focuses on intercellular communication via gap junctions and purinergic receptors during brain development and under neuro-inflammatory and degenerative conditions. Her group uses a diversified set of approaches (imaging, electrophysiology, molecular biology, biochemistry, behavior) to asses in vitro, in situ and in vivo the role of gap junctions (connexins and pannexins) and P2 receptor. At present, the research projects deal with the contribution of pannexin to astrocyte and neuronal ATP signaling and its implications for seizures and neuropathic pain.
Lab webpage
Asuka Takeishi
orcid.org/0000-0003-2485-867X
Research areas: Genetics, Neuroscience, Molecular biology, Behavior, Calcium imaging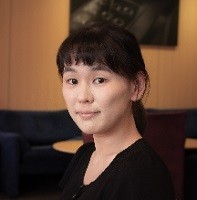 Asuka Takeishi is a Hakubi team leader (junior team leader) at RIKEN in Wako, Japan. She obtained a BA, MS and Ph. D from the University of Tokyo. She studied a novel function of caspase for wound healing using Drosophila melanogaster (fruit fly) as a graduate student, and became interested in animal response to external stress or cues. She then joined the Piali Sengupta lab at Brandeis University (USA) as a postdoctoral scholar. There she worked on Caenorhabditis elegans (a nematode) to understand the neural mechanisms that mediate environmental-temperature dependent behavior. In 2019, Dr. Takeishi started her lab at RIKEN Center for Brain Sciences (CBS), and she currently focuses on the mechanisms that integrate multiple sources of information in the brain by utilizing genetic, molecular biology and calcium imaging techniques in C. elegans.
Personal webpage
Christian Wozny
orcid.org/0000-0003-4220-2033
Research areas: Cellular and molecular neuroscience, Alzheimer's disease, depression, synaptic transmission and plasticity.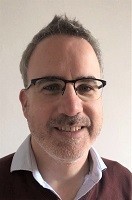 Dr Christian Wozny received his doctorate at the Charité - Universitätsmedizin Berlin, Germany, and trained as a postdoctoral fellow at the Laboratory of Molecular Biology (MRC LMB) in Cambridge, UK, and at the Charité in Berlin. In 2015 he has started his own lab at the Strathclyde Institute of Pharmacy and Biomedical Sciences (SIPBS) in Glasgow, UK. He is interested in studying neuronal diversity and microcircuits in health and disease using electrophysiology, anatomy and optogenetics. Christian also examines how neurons and synapses are regulated by neuromodulators, and how pharmacological compounds interact with synaptic receptors expressed in subsets of excitatory and inhibitory neurons.
Lab webpage
Cognitive & Computational Neuroscience
Sahba Besharati
orcid.org/0000-0003-2836-7982
Research areas: cognitive-affective neuroscience, neuropsychology, self-awareness, child development,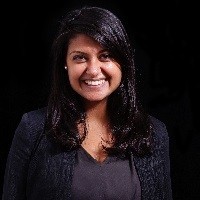 Sahba Besharati is a neuropsychologist and senior lecturer in cognitive neuroscience at the Department of Psychology at the University of the Witwatersrand (Wits). She is the cofounder and joint leader of Wits NeuRL, a cross-disciplinary research laboratory that aims to advance the practice and research of cognitive neuroscience in the southern African context. Sahba's research specialises in the area of social and affective neuroscience, where she integrates innovative methods to investigate self-consciousness, emotion and social cognition. Her research addresses the question of how we become aware of ourselves and others in the world, and how our environment influences this construction of the self. In doing so, her research also explores how the brain changes and reorganises itself following brain injury. She has been actively involved in capacity building in the neurosciences for unrepresented researchers, and in making research around the brain accessible and interesting for a wider public audience.
Lab webpage.
Christian Beste
orcid.org/0000-0002-2989-9561
Research areas: EEG, human electrophysiology, brain stimulation, psychopharmacology, neuropsychiatric disorders, cognitive neuroscience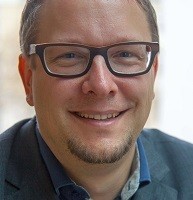 Christian Beste is Professor for Cognitive Neurophysiology at the TU Dresden. He graduated in psychology in 2006 and obtained his PhD in 2007. He was Post-Doc at several Institutes and Universities, including the Leibniz Research Centre for Working Environment and Human Factors (Dortmund), the Department of Clinical Radiology (Münster), and the Biopsychology Unit (Ruhr-Universität Bochum). In 2010 he was visiting scientist (DFG scholarship) at the MRC Cognition and Brain Science Unit (University of Cambridge, UK). In 2012 he established an independent research group (Emmy Noether Grant) at the Ruhr-Universität Bochum. In 2013, he became Professor at the TU Dresden, Medical Faculty. He holds an adjunct Professorship at the Faculty of Psychology (TU Dresden) and is affiliated with the Shandong Normal University, Department of Psychology, China. His interdisciplinary and multi-methodological research establishes links between cognitive theory and neurophysiology to elucidate human action control and disturbances in action control. The goal from a clinical point of view is to establish a multifactorial framework to explain the cognitive patho-neurophysiology of fronto-striatal networks.
Lab webpage
Jacqueline Gottlieb
orcid.org/0000-0001-6507-4375
Research areas: Attention, decision making, executive function, curiosity, neurophysiology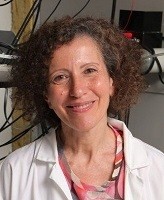 Jacqueline Gottlieb is Professor of Neuroscience in the Mortimer B. Zuckerman Institute for Mind Brain and Behavior at Columbia University, New York. She completed her undergraduate education in cognitive science at the Massachusetts Institute of Technology, her PhD in neurobiology at Yale University and her postdoctoral training at the National Institute of Health. Dr Gottlieb studies the neural mechanisms of decision making and executive function, with a particular interest in information seeking and curiosity.
Lab webpage
Camille Maumet
orcid.org/0000-0002-6290-553X
Research areas: Neuroimaging analysis, fMRI, data sharing, neuroinformatics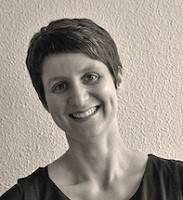 Dr. Camille Maumet is a research scientist in neuroinformatics at Inria, Univ Rennes, CNRS, Inserm in Rennes, France. Her research focuses on the variability of analytical pipelines and its impact on our ability to reuse brain imaging datasets. She obtained her PhD in computer science at the University of Rennes on the analyses of clinical neuroimaging datasets in functional magnetic resonance imaging and arterial spin labelling. She was then a postdoctoral research fellow in the Institute of Digital Healthcare at the University of Warwick and the University of Oxford, where she focused on meta-analyses and standards for neuroimaging data sharing. She is also an open science advocate, involved in the development of more inclusive research practices and community-led research and participates in many collaborative efforts including Brainhack, the INCF, and the Open Science Special Interest Group of the Organization for Human Brain Mapping that she chaired in 2020.
Stefano Palminteri
orcid.org/0000-0001-5768-6646
Research areas: Cognitive neuroscience, behavioural neuroscience, computational cognitive science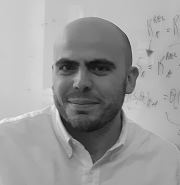 Dr. Stefano Palminteri's main research topics are reinforcement learning and decision-making. More precisely he is interested in understanding the computational and neural bases underlying these processes, and whether and how biases in these processes could explain neuropsychiatric diseases and maladaptive behaviours.
Lab webpage


Jessica Peter
orcid.org/0000-0002-0817-8431
Research areas: Memory, Ageing, Neurodegeneration, non-pharmacological interventions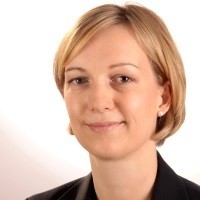 Jessica Peter is head of research and group leader at the University Hospital of Old Age Psychiatry and Psychotherapy at the University of Bern in Switzerland. She graduated in Psychology in 2011 and obtained her PhD in 2014 at the University of Freiburg in Germany and moved to Bern as a postdoc. In 2018, she established her own research group focussing on a basic understanding of memory and the development of non-pharmacological interventions to improve cognition in old age. These interventions include mental strategies, reward, real-time fMRI neurofeedback or non-invasive brain stimulation. In addition to her research, she is cofounder and chair of a network of female scientists with a life-science background at the University of Bern that aims to promote women in science.
Lab webpage
Enzo Tagliazucchi
orcid.org/0000-0003-0421-9993
Research areas: Cognition; states of consciousness; computational modeling; dynamical systems; machine learning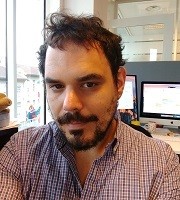 Dr. Enzo Tagliazucchi obtained his PhD in neuroscience from the University of Frankfurt working on the neural correlates of consciousness across the human wake-sleep cycle. During his postdoctoral training at the Brain and Spine Institute in Paris, he investigated brain dynamics and structure-function relationships in patients with disorders of consciousness. He is currently tenured researcher at National Scientific and Technical Research Council (CONICET) and professor of physics at the University of Buenos Aires, Argentina, where he leads the Computational Cognitive Neuroscience Lab. His research focuses on the interplay between cognition and brain dynamics during different states of consciousness, combining neuroimaging experiments with the development of computational models.
Lab webpage
Michel Thiebaut de Schotten
orcid.org/0000-0002-0329-1814
Research areas: Cognitive neuroscience, stroke, brain anatomy and evolution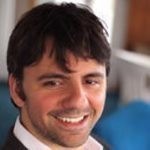 Dr. Michel Thiebaut de Schotten received his PhD from la Sorbonne in Paris for his work on spatial neglect as a disconnection syndrome. As a postdoctoral researcher at the Institute of Psychiatry King's College London, he mapped the organisation of white matter anatomy in the healthy human living brain. Michel joined the French National Center for Scientific Research (CNRS) as a tenure- track researcher in 2012 and founded the BCBlab. He now conducts research on white matter anatomy, brain evolution, brain disconnections and new brain-behaviour associations. In 2014, he was awarded the prestigious British Neuropsychological Society's Early Career Award, the Elizabeth Warrington Prize as well as the European Society for Neuropsychology Cortex prize.
Lab webpage
Jonathan Touboul
orcid.org/0000-0003-1366-0414
Research areas: Models in neuroscience, ecology, embryonic development, dynamical systems, probability and stochastic processes.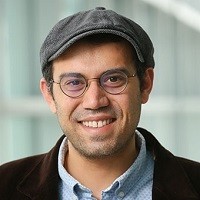 Dr. Touboul is Associate Professor in the Department of Mathematics, Associate faculty in the Volen National Center for Complex Systems and Faculty in the Neuroscience Graduate program at Brandeis University. He has a PhD in mathematics from École Polytechnique, Paris and a Habilitation from Université Pierre et Marie Curie (France). He was researcher at Inria Paris and director of the Mathematical Neuroscience Laboratory at the Center for Interdisciplinary Research in Biology of the Collège de France (Paris) from 2011 to 2018 prior to joining Brandeis. Dr. Touboul's research deals with mathematical models in biology. More specifically, Dr. Touboul is specialist of dynamical systems and stochastic models in biology, and his research chiefly deals with models of the nervous systems, competition between ecological species and embryonic development.
Lab webpage
Marta Vallejo
https://orcid.org/0000-0001-9957-954X
Research areas: Machine/Deep learning in healthcare for diagnosis, prognosis, treatment and patient stratification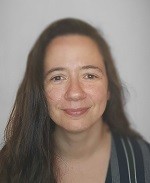 Dr Marta Vallejo is an Assistant Professor at the School of Computer Sciences (Heriot-Watt University) after four years of holding a tenure-track Research Fellow in biomedical signal and image processing.
Dr. Marta Vallejo is an accomplished Assistant Professor at the School of Computer Sciences at Heriot-Watt University. With a solid background in biomedical signal and image processing, she successfully held a tenure-track Research Fellow position for four years. Prior to her current role, she served as the head of AI and machine learning at ClearSky Medical Diagnostics Ltd. Her academic journey includes a PhD in computational intelligence and predictive modelling, as well as an M.Sc.

Dr Vallejo's expertise spans across various domains, including deep learning, evolutionary algorithms, and predictive modelling. She has dedicated her research efforts to developing novel predictive models for the effective management of Parkinson's disease and Huntington's disease. Additionally, she is keen on utilising data-driven approaches to enhance the treatment of critically ill respiratory patients by leveraging advanced microendoscopic imaging and sensing technologies.
Lab webpage
Physiology & Metabolism
Madhumita Basu
orcid.org/0000-0002-0378-7780
Research areas: cardiovascular disease, genetics, disease modeling, single-cell RNA seq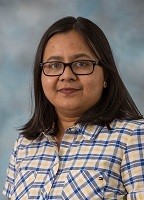 Madhumita Basu received her PhD in Human Molecular Genetics from the Department of Biochemistry, University of Calcutta, India, where she studied the genetic association of innate immune genes in controlling Plasmodium falciparum blood infection level. Madhumita carried out the postdoctoral research on epigenetic mechanisms underlying maternal diabetes-associated risk of congenital heart disease at the Center for Cardiovascular Research in Nationwide Children's Hospital, Columbus, Ohio, USA. Madhumita led her independent research program focusing on the cardiac cell-type specific response to maternal hyperglycemia underlying the risk of congenital heart defects. Employing a single cell transcriptomics approach, she demonstrated that maternal hyperglycemia impairs cardiac progenitor cell differentiation to cardiomyocytes to elevate the risk of cardiac malformations. Dr. Basu recently joined MelliCell Inc. as a Senior Scientist, Target Discovery. MelliCell develops drug therapies that shrink fat cells in order to treat diabetes and other metabolic diseases like obesity.

Jesmond Dalli
orcid.org/0000-0001-6328-3640
Research areas: Lipid mediators, G-protein coupled receptors, phagocytes, omega-3 supplements, arthritis, cardiovascular disease, bacterial infection, tissue repair, tissue regeneration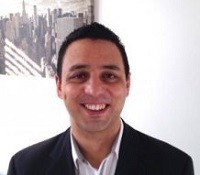 Jesmond Dalli is a Professor in Molecular Pharmacology at the Barts and The London School of Medicine and Dentistry and Queen Mary College. He is also a the director of the Lipid Mediator Unit at the William Harvey Research Institute. He received a B.Sc (Hons) in chemistry and biology and an M.Sc in biology from the University of Malta. He then read for and completed a Ph.D at the William Harvey Research Institute, Queen Mary University of London with Prof. Mauro Perretti. Prof. Dalli subsequently moved to Prof. Charles N. Serhan's laboratory at Harvard Medical school and the Brigham and Women's Hospital where he held a faculty post and was the co-director of two NIH funded lipid mediator profiling cores. His research efforts are focused on the structural elucidation of omega-3 polyunsaturated fatty acid-derived bioactive lipid mediators, assessing their cellular targets and the molecular mechanisms through which these mediators exert their actions in the resolution of inflammation. He has co-authored over 140 publications in peer-reviewed journals and holds several patents. He is also the co-founder of a Spinoff company that is developing resolution-based diagnostics.
Lab webpage
Ashwani Gupta
orcid.org/0000-0001-7069-5299
Research areas: Stem cells; Organoids; Tissue engineering; Regeneration; Scaffolds; Kidney; Kidney disease; Regenerative medicine; Stem cell therapy; Animal models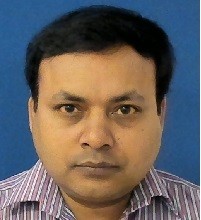 I am working as a Research Assistant Professor, Surgery at the University of Arizona, Tucson, Arizona. I completed my Ph.D. in Biotechnology at Sanjay Gandhi Postgraduate Institute of Medical Sciences affiliated with Dr. A.P.J. Abdul Kalam Technical University, Lucknow, India. During my Ph.D., I investigated the therapeutic role of renal stem cells/progenitors in the experimental model of acute renal failure. I completed my postdoctoral training at Maine Medical Center Research Institute, Maine, and at Northwestern University, Chicago. During my postdoctoral training, I reported a method to generate kidney organoids by asynchronous mixing of human pluripotent stem cell derived kidney progenitors, and investigated their vascularization, function, and implantation capabilities in-vivo. Now, I am investigating to generate functional kidney tissues after recellularizing kidney acellular bioscaffolds with human pluripotent stem cell derived nephron and ureteric bud progenitors. I am a contributing member of "ReBuilding a Kidney" consortium, NIH-NIDDK. My research at the University of Arizona is focused to investigate the generation of kidney and liver organoids/tissues with all essential cell types that can replicate human organ function for the purpose of organ repair and replacement.
Personal webpage
Christopher Hine
orcid.org/0000-0003-1926-7939
Research areas: Aging, metabolism, adaptation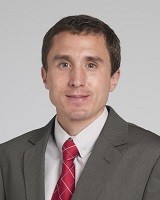 Dr. Christopher Hine is Assistant Staff in the Department of Cardiovascular and Metabolic Sciences at Cleveland Clinic Lerner Research Institute and Assistant Professor of Molecular Medicine at Cleveland Clinic Lerner College of Medicine. He earned his PhD in biochemistry from the University of Rochester School of Medicine and Dentistry under the guidance of Dr. Vera Gorbunova studying DNA repair and tumor suppression mechanisms using comparative biology approaches. He then performed postdoctoral studies in the Department of Genetics and Complex Diseases at the Harvard T.H. Chan School of Public Health in the lab of Dr. James R. Mitchell examining dietary and pharmacological interventions for improving surgical outcomes. He established his independent laboratory in 2016 and currently explores the gaps in scientific knowledge related to aging and investigates the application and mechanisms of anti-aging interventions. Specifically, his lab focuses on sulfur amino acid metabolism via the transsulfuration pathway and hydrogen sulfide production/metabolism as therapeutic targets for aging- and non-aging diseases alike.
Lab webpage
Tami Martino
orcid.org/0000-0003-1913-8416
Research areas: Cardiovascular disease modeling, circadian rythm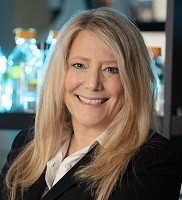 Dr. Tami Martino's research program is focused on translating fundamental knowledge about the circadian biology of the cardiovascular system into clinical applications. Her research team investigates how circadian dysregulation drives heart diseases, including myocardial infarction (heart attack), cardiac hypertrophy, and heart failure – our leading causes of death. They also examine how the heart's circadian biology can be therapeutically manipulated to benefit how we heal from disease, using genetic, environmental or pharmacologic approaches to slow or reverse ongoing damage. This pioneering new field of medicine, termed Circadian Medicine, and will lead to longer and healthier lives. Dr. Martino is a Professor of Biomedical Sciences, Director of the Centre for Cardiovascular Investigations, and the Distinguished Chair in Molecular Cardiovascular Research at the University of Guelph. She is a Career Investigator of the Heart and Stroke Foundation of Canada in Circadian Medicine & Heart Health. Dr. Martino's research is funded by the Canadian Institutes of Health Research, Heart and Stroke Foundation, and Canadian Foundation for Innovation.
Lab webpage
Loredana Quadro
orcid.org/0000-0002-2811-9594
Research areas: Mammalian nutrients metabolism, fat-soluble vitamins, chronic diseases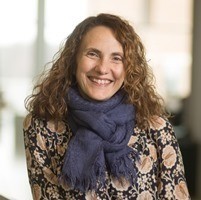 Dr. Loredana Quadro is a Professor of Food Science at Rutgers University (United States) and a member of the Rutgers Center for Lipid Research. After receiving her PhD in biotechnology from the University of Naples (Italy), she moved to the US for her postdoctoral training in nutritional biochemistry at Columbia University. In 2005, she joined the Faculty at Rutgers University. Dr. Quadro studies the mechanisms that regulate the maternal-fetal metabolism of essential micronutrients, such as vitamin A and its carotenoid precursor β-carotene, and their influence on mother and child health from a molecular, biochemical, and physiological perspective. She is ultimately interested in understanding how the nutritional status of a pregnant woman impacts the development and growth of her fetus, which can in turn influence the onset of chronic diseases later in childhood and adult life.
Lab webpage
Martina Rauner
orcid.org/0000-0002-4067-6799
Research areas: Bone biology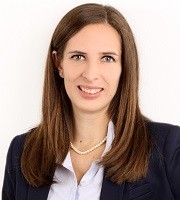 Martina Rauner studied biotechnology at the University of Applied Sciences in Vienna, Austria from 2002-2006. After completing her doctorate at the Department of Pathophysiology at the Medical University of Vienna in 2008, she received the ECTS/AMGEN bone research fellowship and joined the group of Professor Lorenz Hofbauer in Dresden, Germany to study mechanisms of glucocorticoid-induced osteoporosis. In 2011, Martina became Group leader for Osteoimmunology and expanded her research area to chronic inflammatory diseases and Wnt signaling. Due to her comprehensive knowledge on bone biology, its interactions with other organ systems, and her leadership skills, she was promoted to the Scientific Director of the Bone lab in 2015 and became Professor for Molecular Bone Biology in 2018. Currently, her group is particularly interested in the interactions of bone with hematopoiesis and hormones, and studies the role of Wnt and BMP signaling.
Lab webpage
Gabriela da Silva Xavier
orcid.org/0000-0002-0678-012X
Research areas: Energy homeostasis, particularly in fuel sensing mechanisms that may play a role in diabetes and obesity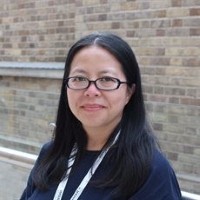 Gabriela is currently Senior Lecturer in Cellular Metabolism at the University of Birmingham, having previously worked at the University of Bristol and Imperial College London. Her research interest is in mechanisms for energy homeostasis, particularly in the context of lipid metabolism, glucose tolerance, diabetes and obesity. Her group uses a variety of techniques to fully explore the mechanistic basis of metabolic dysfunction, including indirect calorimetry (CLAMS), body composition analysis (EchoMRI), analysis of bone density, structure, and function, in addition to more traditional islet biology techniques, such as islet extraction and cell culture, biochemical measurements, and real-time PCR.
Personal webpage
Plant Biology
Hanyang Cai
https://orcid.org/0000-0002-6091-888X
Research areas: Plant biology; Plant reproduction; Female germline development; Megaspore mother cells (MMCs) development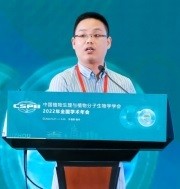 Dr. Hanyang Cai is a Professor at Fujian Agriculture and Forestry University. He has been selected as one of the top young talents in the "Young Eagle Program" of Fujian Province, a provincial candidate for the "Hundred Thousand Talents Project" of Fujian Province, a winner of the Fujian Outstanding Youth Fund, and high-level talent in Fujian Province. Mainly engaged in teaching and scientific research in the field of plant reproductive development research. In recent years, relevant research results have been published as first or corresponding authors in journals such as Plant Cell, Current Biology, PNAS, New Phytologist. Currently, he has led multiple research projects such as the National Natural Science Foundation of China.
Lab webpage
Matteo Dell'Acqua
orcid.org/0000-0001-5703-8382
Research areas: genomics; quantitative genetics; population genetics; bioinformatics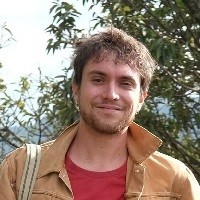 Matteo Dell'Acqua is an Associate Professor in Crop Genetics at Scuola Superiore Sant'Anna (SSSA) in Pisa, Italy. A plant geneticist by training, his current research is focused on developing data-driven methods to foster the sustainable intensification of farming systems. Prof. Dell'Acqua leads an international and diverse research group developing transdisciplinary approaches connecting genomics, socioeconomics, and climate sciences with a specific focus on smallholder farming systems. Their research methods include DNA sequencing and bioinformatics, climate modelling, quantitative genetics, development and analysis of multiparent mapping populations, and agricultural economics. Prof. Dell'Acqua has a particular interest in agrobiodiversity, both genetic and cultural, and his research spans different crops including maize, wheat, teff, barley, and cowpea. His projects involve several PhD students, researchers, and collaborators from emerging countries, together committed to a co-design of research with local shareholders to foster an enduring impact of research and training. At SSSA, he is also coordinator of the Center or Plant Sciences, a research center connecting plant physiology, genetics, and agroecology to develop more resilient and sustainable primary production systems.
Lab webpage
José Estevez
orcid.org/0000-0001-6332-7738
Research areas: Plant biology, cell growth, cell signaling, Arabidopsis, root hairs, pollen tubes, ROS, Ca+2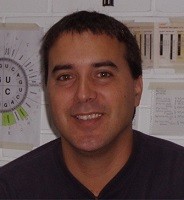 Dr. José M. Estevez graduated from the School of Sciences at the University of La Plata (UNLP) in 1997 and in 2004 he obtained the PhD title under the organic chemist Dr. Alberto S. Cerezo direction from the School of Sciences at the University of Buenos Aires (UBA). From 2005 to the end of 2009 he pursued postdoctoral training in Dr. Chris Somerville's lab at the Carnegie Institution at Stanford University, USA and UC Berkeley. From 2009 to May 2015 he directed his group at IFIBYNE Institute in Argentina and in June 2015 he moved to Leloir Institute (IIBBA-CONICET) also in Argentina where he is directing the Molecular Basis of Plant Development laboratory. In addition, in 2019 he joined the Center of Plant Biotechnology (CBV) at University Andres Bello together with Millennium Institute for Integrative Biology (iBio) at Santiago, Chile. José M. Estevez is currently a Principal Researcher of National Research Council of Argentina (CONICET). José is broadly interested in how environmental signals (e.g. nutrients, salt stress, temperature), developmental programs and hormones, are all coordinated at the single plant cell level (e.g. in root hairs and pollen tubes) to define polar growth.
Lab webpage
Shahid Mukhtar
orcid.org/0000-0002-1104-6931
Research areas: Plant biology, bioinformatics, genomics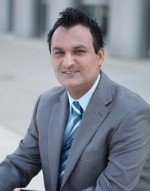 Dr. Shahid Mukhtar is an Associate Professor at the University of Alabama at Birmingham. He conducted his PhD research on Arabidopsis transcriptional regulatory networks at the Max Planck Institute Cologne, Germany. Dr. Mukhtar then carried out postdoctoral research in plant systems biology at the University of North Carolina at Chapel Hill, collaborating with the Dana Farber Cancer Institute & Center for Cancer Systems Biology, Boston. Shahid started his own laboratory at the University of Alabama at Birmingham in 2010. His research focuses at the interface of bioinformatics and life sciences. He is broadly interested in interdisciplinary research projects focused on genomics/systems biology of host plant immunity using computational approaches.
Lab webpage
Leena Tripathi
orcid.org/0000-0001-5723-4981
Research areas: Plant genome-editing, genetic transformation, transgenic, disease resistance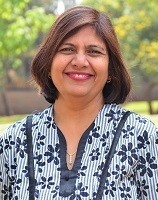 Leena Tripathi is a Plant Biotechnologist with over 21 years of experience in genetic improvement of important staple food crops for control of diseases and pests. After obtaining Ph.D., she began her career as a Research Scientist at the University of North Carolina, USA. Dr. Tripathi is currently a Principal Scientist leading the transgenic and genome editing research at the International Institute of Tropical Agriculture (IITA)-Kenya. She is also the Deputy Director of the Eastern Africa Hub and Country Representative of IITA in Kenya. She provides science leadership as a faculty member of various institutions such as Adjunct Professor at the University of Queensland, Australia, and Support Leader for CGIAR Research Program for Root, Tubers and Banana (CRP-RTB).
Her focus is on "Science to Practice" and linking scientific innovations to practical applications to solve food production. Her team has successfully established a robust genetic transformation and genome-editing platform at IITA —the only one of its kind in Africa— to develop genetically modified and genome-edited products and to transfer these technologies to national agricultural research systems in sub-Saharan Africa and beyond. The research outputs of her group have been published in over 90 articles in refereed internationally reputed journals and book chapters. Her research has been featured in more than 200 national and international news articles and documentary films. Recently, she has been honored as the fellow of the American Association for the Advancement of Science (AAAS) for her contributions to Agriculture and food security.
LinkedIn webpage