Calls for Papers
Highlight your research and enhance its visibility to your field and community by submitting to one of our Special Collections. Published Collection papers are featured on the Communications Biology Collections page.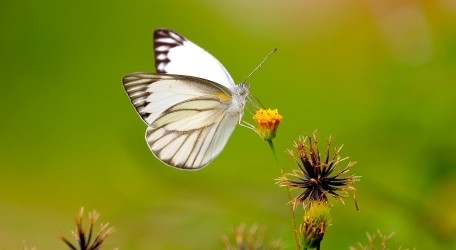 When submitting your manuscript via our online submission system, please choose the appropriate Collection title from the drop-down menu on the submission form. Please be sure to express your interest in the Collection in your cover letter. All manuscripts will be considered according to our editorial policies. Unfortunately, we cannot guarantee that any individual paper will be included in the desired collection.
Collection types
There are two types of collections on Communications Biology: Guest Edited Collections and Curated Collections.
Guest Edited Collections
All Guest Edited Collections are associated with a call for papers and are managed by one or more of our Editorial Board Members and/or external guest editors. All Collections are open for submissions from all authors – and not by invitation only – on the condition that the manuscripts fall within the scope of the Collection and of Communications Biology more generally. The editorial process is managed by a team of Editorial Board Members and/or external guest editors.
Papers are identified for possible inclusion in the collection at the point of submission. All manuscripts submitted to a Collection are assessed according to the standard Communications Biology editorial criteria and are subject to all standard journal policies. If accepted for publication, an article processing charge applies (with standard waiver policy).
Papers published in our Guest Edited Collections are highlighted on a dedicated page on our journal site. We will consider submissions from any of our standard content types.
Guest Edited Collections open for submissions:
Curated Collections
The editors occasionally select previously-published papers for thematic collections to feature on our Collections site. These curated collections may be associated with an open call for papers, although often they are not. All manuscripts included in curated collections are managed by the journal's editors and Editorial Board Members according to our standard procedures.
Mechanobiology: We are inviting submissions of articles on the role of mechanobiology in health and disease for possible inclusion in a Collection of papers already published in our journal in this exciting field. Read the editorial by Marco Fritzsche here.
Guest Edited Collections open for submissions

Ecological Restoration and Rewilding
Guest Editors
Jordi Cortina-Segarra, University of Alicante
Jan Frouz, Charles University, Czech Republic
Shouli Li, Lanzhou University, China
Nobuyuki Yamaguchi, University of Malaysia Terengganu
This is a joint Collection with Scientific Reports.
The United Nations General Assembly has declared this upcoming decade the UN Decade on Ecosystem Restoration, highlighting how management and research to restore degraded ecosystems, and reverse the impacts of climate change and biodiversity loss, are being prioritised worldwide. To address this critical need for empirical research evaluating these efforts, we are opening a call for submissions relating to ecological restoration and rewilding to either Communications Biology or Scientific Reports.
We welcome submissions of primary research that examine the application and management of restoration and rewilding in practice, and its impacts on biodiversity and ecosystem functioning in all systems and at all scales. We encourage submissions that investigate these topics in the context of conservation, ecology, and biology, however strictly social-science-based research is outside the scope of the journals and this collection. Other article types, such as Reviews, Perspectives, and Comments can be considered for inclusion in the Collection but only for publication in Communications Biology.
Authors will have the option to submit to either Communications Biology or Scientific Reports, and submissions will be handled by editors across both journals. In the event that a manuscript submitted to Communications Biology is considered to not meet the editorial criteria for advance and novelty at the initial decision, the authors have the option to transfer their manuscript to Scientific Reports and retain their handling Guest Editor, benefitting from shared editors between the journals that allows for a streamlined and accelerated transfer process.
Submissions will be welcome at any point up until the end of September 2021.
To submit your manuscript for consideration at Communications Biology as part of this Collection, please use this link to our manuscript submission system and select the "Restoration and Rewilding" Collection from the alphabetical list on the "c) Subjects and Techniques" tab when completing manuscript information. Authors should also express their interest in the Collection in their cover letter.
About the Guest Editors
Jordi Cortina-Segarra, University of Alicante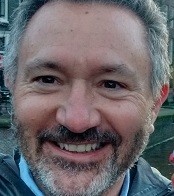 Jordi received his PhD in biology from the University of Barcelona. He has studied dryland ecology and restoration, focusing on a wide variety of topics, from seedling ecophysiology to participatory planning. He teaches ecological modelling and ecosystem restoration at the University of Alicante and currently serves as Chair of the European Chapter of the Society for Ecological Restoration.
Jan Frouz, Charles University, Czech Republic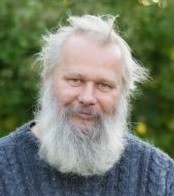 Prof. Jan Frouz is a Professor of Environmental Science and head of the Environmental Centre at Charles University, Czech Republic. He is also Director of SoWa Research Infrastructure and Biology Centre ACR. Prof Frouz studied Agronomy at the Czech Agriculture University, Praha, and Biology at Charles University, Prague. He holds a Ph.D. in Entomology, and has had several post doctoral positions in Italy, Germany and the USA including a Fulbright fellowship. In his research, Jan has been passionate about soil fauna-microbial interactions. In particular, Prof Frouz has explored the role of soil biota as an ecosystem engineer, in soil formation and nutrient cycling, in soil and ecosystem development, and its role in ecosystem development at disturbed sites. He has been serving as an Editorial Board Member for Scientific Reports since 2019.
Shouli Li, Lanzhou University, China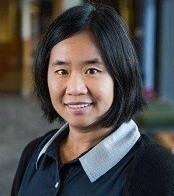 Dr. Shouli Li is a Professor in Ecology & Biodiversity at Lanzhou University, China. Her research focuses on population ecology and environmental decision-making in the areas of ecological restoration, biodiversity conservation, invasive species management and optimal control of infectious disease. Dr. Li joined the editorial board of Communications Biology in April 2020.
Nobuyuki Yamaguchi, University of Malaysia Terengganu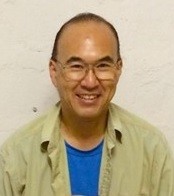 Dr. Nobuyuki Yamaguchi has lived in Japan, UK, and Qatar, and recently moved to take up a position of an Associate Professor at the Institute of Tropical Biodiversity and Sustainable Development, University of Malaysia Terengganu, Malaysia. His main research interests are evolutionary biology, behavioural ecology, and conservation biology. He has been serving as an Editorial Board Member for Scientific Reports since 2019.
Image Credits
Top Image: MAHARA MIKO from Pixabay
Ecological Restoration and Rewilding: milehightraveler/Getty