Where next for evidence and policy in post-Brexit Britain?
Thursday 22 June, 2017
The referendum on Brexit highlighted a major disconnect in the treatment of scientific evidence and expert advice. Michael Gove's phrase 'people in this country have had enough of experts' has been used frequently to describe some public scepticism of elite expert advice in salient issues driven by emotion and belief. Yet, the Remain campaign relied heavily on expert backing and the UK government has developed less visible but significant moves to strengthen institutions for scientific advice and evidence-informed policymaking. Much of the detail of policy is processed out of the public spotlight, in bureaucratic arenas where experts tend to be well represented. The UK's new Department for Exiting the EU (DExEU) has earmarked fifty-seven policy areas that will be significantly affected by Brexit and, in each case, the role of expertise may shift to reflect shifts in policymaking. Ensuring that UK policymakers have access to the best available evidence and advice in support of the Article 50 negotiations is clearly crucial. This prompts us to ask: what is, and should be, the future of 'evidence-based policymaking' and how should 'experts' engage to make sure that their evidence is heard?
This panel event explored the role of and responses to experts and expertise in the changing political landscape in regards to evidence and policymaking in post-Brexit Britain.
Chair: Professor James Wilsdon (Faculty of Social Sciences, University of Sheffield)
Panellists: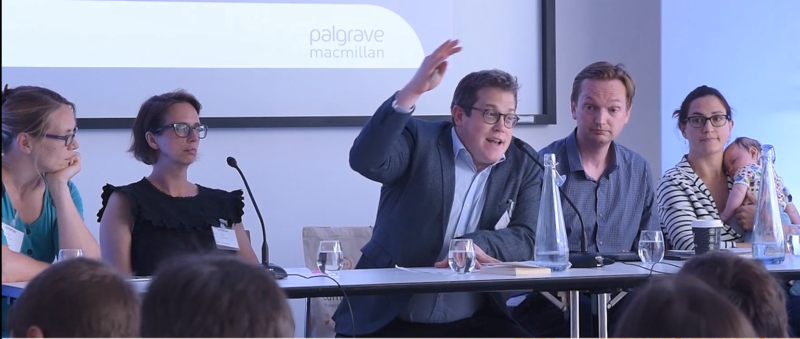 Prof Paul Cairney (Division of History and Politics, University of Stirling)
Dr Kathryn Oliver (Department of Social Policy and Intervention, University of Oxford)
Dr Warren Pearce (Faculty of Social Sciences, University of Sheffield)
Jane Tinkler (Senior Prize Manager, Nine Dots Prize)
Sarah Chaytor (Director of Research Strategy & Policy, University College London)
Videos:
Watch all the presentations from the event by clicking on the links below.
Call for papers
We are currently inviting submissions for a related article collection ("special issue") on The Politics of Evidence-based Policymaking: Maximising the Use of Evidence in Policy guest edited by Professor Paul Cairney (Professor of Politics and Public Policy, Division of History and Politics, University of Stirling, UK).