Collection |
Ice Sheets
The Earth's polar ice sheets contain the equivalent of about 65 metres of sea level rise, and they are losing mass. Meltwater runoff, glacier retreat and ice shelf collapse have been observed in Greenland, West Antarctica, and the Antarctic Peninsula, and evidence of ice shelf thinning in East Antarctica is also emerging.
Understanding the sensitivity of the polar ice sheets to anthropogenic warming remains a major research challenge. In order to constrain future projections of ice sheet variability and the ensuing effects on the global climate system, we must better understand internal ice sheet variability, the interaction between ice sheets, the ocean, the atmosphere and the solid Earth, and improve our knowledge of ice sheet behaviour during past periods of climate change.
This collection has been curated by the Earth science editorial team with the intention of providing the ice sheets research community with a visible and discoverable home at Nature Communications. It is our hope that this continually updated collection of comments, reviews and research articles will provide a useful resource for researchers and decision makers alike and help bridge the Arctic and Antarctic communities.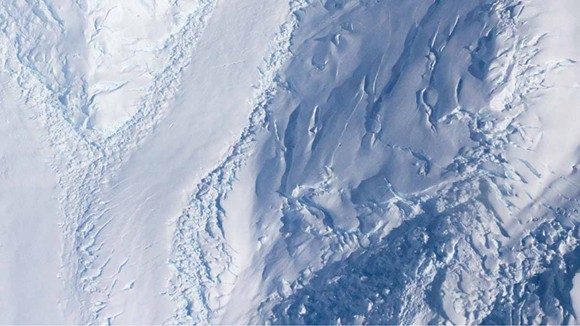 Comment
Eric J. Steig &

Peter D. Neff
Reviews
Understudied in the Antarctic system are the subsurface interfaces between ice-sheet, ocean and geological substrate. Here, the authors review our understanding of these components and propose new avenues of holistic dynamic modeling to achieve a unified understanding of past, present and future polar climate.
Florence Colleoni,

Laura De Santis ⋯

Martin J. Siegert
The evolution of the Antarctic Ice Sheet is driven by a combination of climate forcing and non-climatic feedbacks. In this review, the authors focus on feedbacks between the Antarctic Ice Sheet and the solid Earth, and the role of these feedbacks in shaping the response of the ice sheet to past and future climate changes.
Pippa L. Whitehouse,

Natalya Gomez ⋯

Douglas A. Wiens