Nature Outlook |
Inflammatory bowel disease
For certain infections, faecal transplants have resulted in remarkable recoveries. Will the same ever be true for people with inflammatory bowel disease (IBD)? It's a condition on the rise in Asia, but why? Follow those trying to find out, and learn how our environments influence IBD in this new Outlook. Plus, an engaging infographic provides an introduction to the biology and statistics that underlie IBD.
For more on inflammatory bowel disease from nature.com, see: nature.com/subjects/inflammatory-bowel-disease
Free full access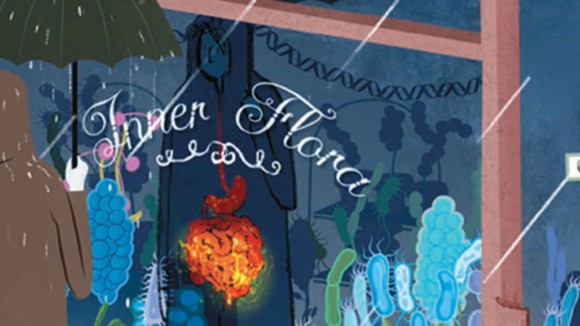 Sara Ringer and Dan Sharp are two young bloggers with inflammatory bowel disease (IBD). They decided to speak out about their often unseen condition to help other patients. Social media has provided a platform for advocates like them, to change the way patients can access information. But, could they also be influencing research? Find out in this Nature video.