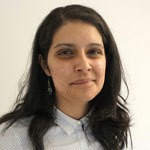 Ripudaman K Bains
Ripudaman has a research background in human genetics and evolution, and in infectious diseases. She handles manuscripts spanning pathogen biology, public health, epidemiology, and clinical infectious diseases. As an editor, she has a keen interest in clinical infectious diseases, neglected tropical diseases, paediatric infectious diseases, and vaccine and disease eradication efforts.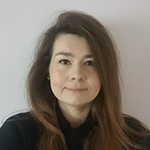 Nino Iakobachvili
Nino has a research background in host-pathogen interactions and mycobacteriology, with extensive experience in manipulating organoid and bacterial systems to dissect the mechanisms underlying disease progression. She handles manuscripts within the fields of bacteriology, host-pathogen interactions and immune response to infection.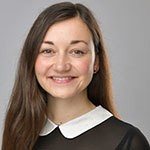 Madlen Luckner
Madlen is trained in molecular biophysics and virology. During her PhD she combined quantitative microscopy and spectroscopy approaches to study entry pathways of RNA viruses and host-directed anti-viral drugs. As a postdoctoral fellow she focused her research on the genome assembly of segmented RNA viruses. Madlen primarily handles manuscripts in the fields of virology, parasitology, antimicrobials and host-pathogen interactions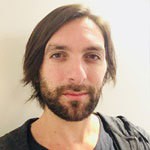 Javier Martinez-Vesga
Javier has a research background in virology, with focus on retroviruses and flaviviruses, and microbiology. He handles manuscripts spanning basic, translational and clinical work on human and animal microbiome, virology, antimicrobial agents and bacteriology.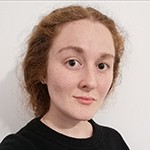 Hayleah Pickford
Hayleah has a research background in bacteriology, with focus on molecular microbiology, and novel method development in microbial detection and diagnosis. Hayleah primarily handles papers on translational and clinical research studies, bacteriology and infectious diseases.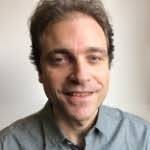 Cesar Sanchez (@twistedbacteria)
César has a research background in bacterial biochemistry and genetics of antibiotic-producing Streptomycetes. He handles manuscripts on bacterial, archaeal and fungal biology, including microbial cell biology, biofilms, antimicrobial resistance, pathogenesis, new therapies and diagnostics for infectious diseases, microbiomes, and environmental microbiology.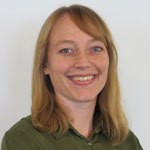 Sonja Schmid (@Virus_Parasite)
Sonja has a research background in virology, characterizing distinct arms of the host antiviral response and applying this knowledge to engineer viral vectors for therapeutics and vaccines. She handles a wide array of manuscripts in virology and parasitology covering fundamental to clinical research.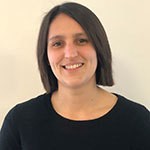 Catherine Smith
Catherine has a research background in infectious disease epidemiology and applied public health. She handles manuscripts in classical epidemiology, electronic health records research, mathematical modelling of infectious diseases, genomic epidemiology, and public health.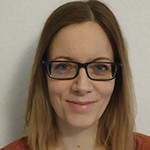 Danielle Troppens
Danielle has a research background in bacteria-fungi communication and fungal biology. As an editor she has handled papers across the biological sciences with a focus on microbiology and virology. She now handles clinical and translational studies in the field of virology.