Award |
Nature Research Awards for Inspiring Women in Science
Nature Research Awards for Inspiring Women in Science are now open for applications.
Recommend a friend or colleague
Register for our 2020 winners webcast, hosted by Magdalena Skipper,  Editor in Chief Nature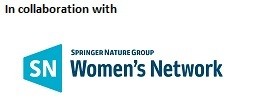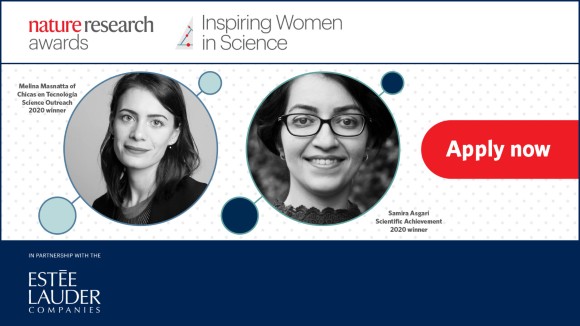 Past winners
2020
The virtual ceremony, including guests Maggie Philbin and Trish Greenhalgh, can be viewed here.
Scientific Achievement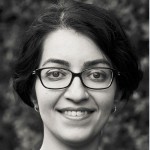 Samira Asgari is a computational biologist whose research strives to understand how human history shapes global genetic diversity and how this genetic diversity translates to phenotypic diversity. She is particularly interested in understanding this genotype-phenotype relationship in the context of infectious disease susceptibility. Asgari was born and raised in Iran. After obtaining her M.Sc. degree from the University of Tehran, she moved to EPFL, Switzerland in 2011 to pursue a Ph.D. in human genomics of infectious disease. In 2017, she moved to the US to continue her research as a postdoctoral fellow at Harvard Medical School. Her postdoctoral work is focused on using statistical and population genetics to investigate how admixture information can be leveraged to learn about a populations' history and to identify new genotype-phenotype relationships.
Samira Asgari discusses her research in the Nature Career column.
Samira Asgari speaks to The Source about her work.
Science Outreach
Chicas en Tecnología. In Argentina, only 16% of women study careers linked to programming. In an era where technology is transforming the way we live and interact, Chicas en Tecnologia believes that women's voices and perspectives must be included. Since 2015 Chicas en Tecnología has sought to reduce the gender gap in the technological entrepreneurial environment by motivating, training and mentoring young women; the next generation of leaders in technology. Through its programmes, clubs, Programming a Better World scheme (PUMM), and #CommunityCET, it empowers young women. It puts them in touch with technology in a novel way, so that they break stereotypes, go from being users to creators and learn that with available technology they can impact society, change realities. Through several Initiatives talks, workshops and events, research, and campaigns, it builds systemic change, involving various actors: formal and non-formal education institutions, ministries, public and international organizations, companies, startups, media and NGOs, among others.
Melina Masnatta discusses Chicas en Tecnología on The Source.
2019
Inspiring Science Award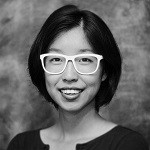 Jean Fan, Harvard University and CuSTEMized
Jean Fan is a Post-Doctoral Fellow at Harvard. She received her PhD in Bioinformatics and Integrative Genomics at Harvard and her research interests center around developing computational methods for identifying and characterizing heterogeneity at the single cell level, particularly in the context of cancer, using multi-omic approaches. She is the founder of a non-profit organization CuSTEMized which encourages young girls to see themselves in STEM.
"When I failed my first computer science class, my teacher discouraged me from continuing in CS. So I ignored her and took more CS classes. When I published my first paper, my colleagues insinuated that my male advisor did all the work. So I ignored them and published many more papers. When I received my first grant, my classmate downplayed my achievement, noting that my grant was rather small. So I ignored him and won more grants. Persevere. Bury doubters with your success.
You are not the rule. You are the exception. Just because a woman hasn't done it before, doesn't mean you can't do it. Just because this is the way things have always been done, doesn't mean it's the way things always have to be. You can defy the tyranny of precedent. At every stage of your scientific career, I hope you will use your power to bring about change, rather than letting that power change you. May you strive to be who you needed when you were younger."
Innovating Science Award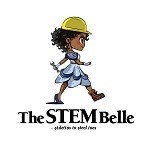 The STEM Belle
STEM Belle founder Doreen Anene is a Schlumberger Foundation Fellow, a PhD student at the University of Nottingham, and currently a visiting scholar at the Poultry Research Foundation, Sydney - Australia. The STEM Belle is focused on levelling the female representation in STEM fields. With activity in three countries, The STEM Belle has impacted over 1000 girls from 6 different schools. Doreen is also a YALI RLC alumni and a UN Women Global Champion for Change
"Implementing initiatives in economically disadvantaged areas is expensive. Access to educational resources, equipment, e.g. projectors, computers, LEGO pieces and other STEM equipment is limited. Speak up and ask for in-kind support. Some organisations lend out their equipment, resources and staff for free.
Some people feel that getting women to join STEM and higher education is a waste of time and resource. I pay no attention to them and we remain focused on our goals. I believe in launching out. There is no need for waiting until everything is perfect. There are so many school girls who just need guidance, inspiration and mentorship to join STEM fields. So, establish a good relationship with the school management. Get them involved with the plans and actions of the initiative. This is the pathway to sustainability. Cash support is important but do not hesitate to request for in-kind support from companies and service providers. And always keep your passion alive."
2018
Inspiring Science Award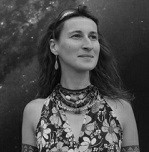 Mirjana Pović (Instituto de Astrofísica de Andalucía (IAA)-Consejo Superior de Investigaciones Cientifícas (CSIC), Spain).
Mirjana Pović is an assistant professor at the Ethiopian Space Science and Technology Institute, Ethiopia, and associated researcher at the Spanish IAA-CSIC. Mirjana obtained her PhD degree in 2010 at the IAA, Spain, and her main field of research is galaxy formation and evolution, focused on nuclear activity in galaxies. She participated in more than 10 international projects (being co-principal investigator and principal investigator of two) and has around 80 publications. She works on the development of science and education in Ethiopia, Rwanda, Uganda, Tanzania, South Africa, Kenya and Ghana, through joint research collaborations, student supervisions, training, lecturing, regulation development and outreach.
Innovating Science Award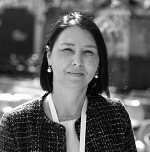 The Association of Hungarian Women in Science (NaTE).
The Association of Hungarian Women in Science (NaTE) is a non-profit, non-governmental organization that aims to promote STEM and computer sciences among girls who are under-represented in these fields of education. NaTE was established in 2008 by female scientists. Since then, NaTE has grown into a country-wide network of scientists — both men and women — working in STEM or social sciences, who are committed to the gender balance in academia, technology, innovation, and research and development. NaTE has founded projects such as the 'Excellence Award for Women in Science', 'Scindicator – A science communication competition', 'Smart future for Girls' and 'Girls' Day'.