Nature Outline |
Biosimilars
Some of the most effective new pharmaceutical drugs are highly complex biological molecules. To make such therapies less expensive and more broadly available, drug developers seek to fashion biosimilars — good-enough copies that can be produced at large scale.
This Nature Outline is editorially independent. It is produced with third party financial support. About this content.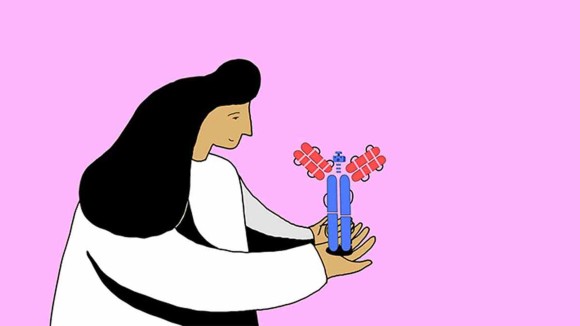 Nature is pleased to acknowledge the financial support of Shanghai Henlius Biotech, Inc. in producing this Outline. The sponsor retains sole responsibility for the following messages.
Shanghai Henlius Biotech, Inc. is a leading biopharmaceutical company in China with the vision to offer high quality, affordable and innovative drugs for patients worldwide. Since its inception in 2010, Henlius has established, and continues to expand, a comprehensive product pipeline of both biosimilars and bio-innovative drugs to treat tumours and auto-immune diseases. Henlius has research and development laboratories in Shanghai and Taipei, China, and in California, United States.
Through its efficient and innovative in-house capabilities, Henlius has developed a diversified, advanced and high-quality drug pipeline of more than 20 in-house biosimilar candidates and bio-innovative drugs, with significant potential for a variety of PD-1/PD-L1 based immuno-oncology combination therapies.
As of February 2019, Henlius had completed IND/CTA filings of 13 products and 1 combination therapy with 22 indications and obtained 29 successful IND/CTA approvals (19 approvals from China; 3 from the United States; 3 from Taiwan; and 1 from each of the following: the European Union, Ukraine, Philippines and Australia). HLX01 (rituximab injection), the first product to be researched and developed by Henlius, has been granted approval by the China National Medical Products Administration (NMPA) as the first approved biosimilar in China. Moreover, HLX03 (adalimumab injection) has its new drug application under review by the NMPA.