About the Guest Editors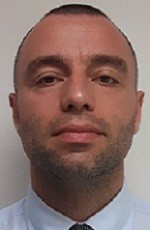 Andrea Caragliu is Associate Professor of Regional and Urban Economics at Politecnico di Milano. He is currently Editor for PLOS One; serves as Book Review Editor for Papers in Regional Science; and currently sits on the Editorial Board of npj Urban Sustainability and Investigaciones Regionales - Journal of Regional Research. He also acts as Executive Director of the Regional Science Association International. He has guest-edited four special issues, for Regional Science Policy and Practice, International Regional Science Review, Scienze Regionali – The Italian Journal of Regional Science, and Energy Policy, and has published on several international journals, including Papers in Regional Science, Journal of Regional Science, Economic Geography, the Journal of Economic Geography, and the Journal of Urban Technology.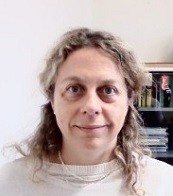 Chiara F. Del Bo is Associate Professor of Public Economics, Università degli Studi di Milano. She is Associate Editor of the Cambridge Elements of Public Economics, Cambridge University Press and acted as a Guest Editor of two Special Issues for Technological Forecasting and Social Change and Scienze Regionali – The Italian Journal of Regional Science. Her research interests are in public economics, with an additional focus on regional and urban issues. Her research has appeared in international journals including: European Journal of Political Economy, Oxford Bulletin of Economics and Statistics, Regional Studies.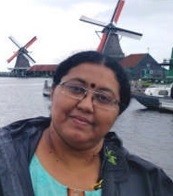 Sumana Bandyopadhyay is Professor of Geography at the University of Calcutta. Her areas of research include Urban Geography, Urban Environmental Planning, Disaster Studies and Gender Geography. She completed her Masters at JNU and her MPhil-PhD at the IIT Bombay, India. She is presently President of the Regional Science Association of the India Section and has been working towards networking and collaborations in the South Asian region, having successfully initiated the Sri Lanka Section along with the RSA International team. Her recent collaborative Book Projects with the SADF also highlights her interest in research in the South Asian Region. She has led several research projects with international collaboration, recent ones being with Nottingham University (GCRF Projects, Newton Fund), University of Waterloo (the interRAI network collaborator representing India at the iNMH), works as Short Term Consultant for the World Bank. Her recent publication is on the transformation of Kolkata, the Colonial City, and another on the Urbanisation of Eastern India, to be published by Routledge. She regularly leads organizational activities of the Regional Science Association of India, especially its Annual conferences, Workshops and was the Local Organiser of the 12th World Congress of the RSAI at Goa in 2018. She works in the Editorial Team of the RSPP, Asia Pacific Journal of Regional Sciences and The Geographical Review.