Collection |
Science careers and mental health
Science's hyper-competitive environment and its 'publish or perish' culture can breed anxiety and depression. Nature's latest global graduate survey, published in October 2017, showed 12% of all respondents had sought help for anxiety or depression caused by their PhD studies. And an international study published in Nature Biotechnology in March 2018 provided compelling evidence of a mental health crisis in graduate education with nearly 40% of respondents showing signs of moderate to severe depression. Our online resource aims to highlight this important issue and provides support and advice, not only to scientists struggling with poor mental health but also their colleagues, mentors, and supervisors.
Image: Sébastien Thibault
It's important to seek help if you are struggling with poor mental health and there are healthcare organisations and charities globally who can offer expert advice and support. This page links to some of them and will be updated as more are notified to us. If you would like to suggest one, please contact naturejobseditor@nature.com Nature is not responsible for the content of external sites.
UNITED KINGDOM
What do I need help with right now?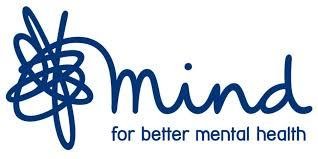 This tool from the UK mental health charity MIND is designed to help you understand and manage your situation when you feel like you need help. If you want to speak to someone right now, the quickest route is to access emergency services. For urgent medical attention, your options are Accident & Emergency (A&E) and Emergency GP appointments. For urgent medical advice you can call the NHS 111 (England) or NHS Direct (Wales). See also MIND's Helping someone else page.
Living with clinical depression

There are some key steps you can take to lift your mood and help your recovery from depression. This page from the NHS Choices website examines diet and exercise, mindfulness, work and finances, and what to if you are caring for someone with clinical depression.
Behind the headlines from NHS Choices looks at recent news stories and the science behind them.

Samaritans is a registered charity aimed at providing emotional support to anyone in emotional distress, struggling to cope, or at risk of suicide throughout the United Kingdom and Ireland, often through their telephone helpline.
SANE is a UK charity working to improve quality of life for people affected by mental illness offering emotional support services.
USA
National Suicide Prevention Lifeline

The National Suicide Prevention Lifeline is a United States-based suicide prevention network of 161 crisis centers that provides a 24/7, toll-free hotline available to anyone in suicidal crisis or emotional distress.
Psychology Today magazine's mental health professional listings

Find treatment centres and support groups covering the US, UK and Canada.
AUSTRALIA

Lifeline provides 24/7 crisis support and suicide prevention services.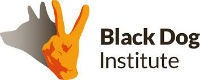 The Black Dog Institute is a not-for-profit facility for diagnosis, treatment and prevention of mood disorders such as depression and bipolar disorder. Its Emergency Support page links to sources of help and advice.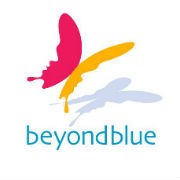 beyondblue is an Australian, independent non-profit organisation working to address issues associated with depression, anxiety disorders and related mental disorders
NEW ZEALAND
Mental Health Foundation of New Zealand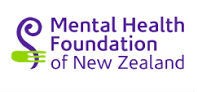 The Foundation's In Crisis? page lists links to sources of help and advice, along with telephone helpline numbers.
EUROPEAN BODIES
World Health Organization Europe
The mental health programme at WHO Europe works with Member States and other partners to develop and implement national mental health policies and plans. See also its Collaboration Centre for Mental Health Promotion, Prevention and Policy.
A non-governmental network organisation representing service users, professionals and service provider organisations acruss Europe.