Collection |
The Hall technique
The Hall technique is a method for managing carious primary molar teeth by cementing preformed metal crowns over them, with no local anaesthesia, tooth preparation or carious tissue removal. This collection brings together various papers from the British Dental Journal, including the original 2006 BDJ paper which presented the first retrospective analysis on the survival of the teeth treated in this way.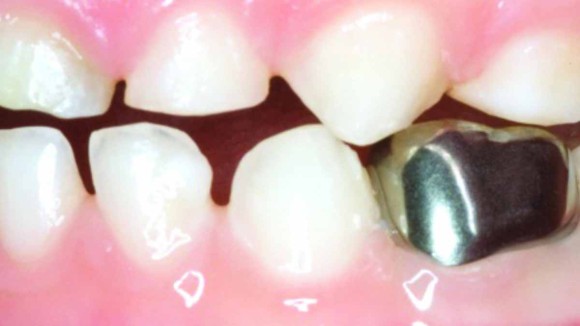 The original paper
N P T Innes,

D R Stirrups ⋯

M Leggate
Evidence, analysis & comment
Mariana P. Araujo,

Sergio Uribe ⋯

Nicola P. T. Innes
Mark D. Robertson,

Jenny C. Harris ⋯

Nicola P. T. Innes
Iyad Hussein,

Manal Al Halabi ⋯

Mona Al-Sane
N. P. T. Innes,

D. J. P. Evans ⋯

R. M. Santamaria
N. Innes,

M. Stewart ⋯

D. Evans
A Roberts,

A McKay &

S Albadri
N. P. T. Innes &

D. J. P. Evans
Helen Rodd will be speaking about this topic on Thursday 26 April at the 2012 British Dental Conference and Exhibition, held at the Manchester Central Convention Complex.
Chris Deery is Professor of Paediatric Dentistry at Sheffield University. His research interests are cariology, evidence-based dentistry and child focused research.