Collection |
SN Oncology Portfolio
We are pleased to share with you here an overview of the academic oncology journals within the Springer Nature portfolio.
Discover more about each journal across the following pages: Cancer Research; Diagnosis and Treatment; Cancer Types.
You will also find highlights of the research we have published on the Featured page, plus have a look at our current special issues and collections on the Collections page, for a taster of the extensive and high quality content that is being published across our oncology portfolio.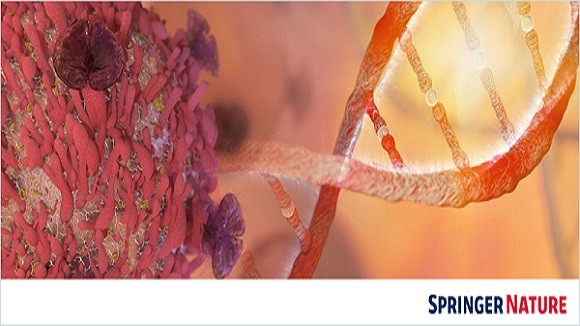 Oncology: Emerging Therapeutic Approaches
Thursday 24 June 2021, 8-9.30 am (EDT), 2-3.30 pm (CET), 8-9.30 pm (CST)
Join us for the first webinar in a new series that will bring together international experts to discuss ongoing developments in cancer research. This first webinar will focus on emerging therapeutics, with speakers covering areas including immunotherapy, metabolic targets, and the treatment of lung and colorectal cancers. Our panellists will discuss these developments, their ongoing challenges, and their global perspectives.
Follow this link to register for this free webinar
Panellists
Alexia-Ileana Zaromytidou, Chief Editor of Nature Cancer
Haidong Dong, Mayo Clinic, USA, Editor-in-Chief of Cancer Immunology, Immunotherapy
Adrian Harris, University of Oxford, UK, Editor-in-Chief of British Journal of Cancer
Jan Paul Medema, University of Amsterdam, Netherlands, Editor-in-Chief of Oncogenesis
Yi-Long Wu, Guangdong Academy of Medical Sciences, Member of Springer Nature's Oncology Regional Advisory Board, China
Programme
Introduction - Alexia-Ileana Zaromytidou
New Therapeutic Targets in Cancer Immunotherapy - Haidong Dong
Glycogen Metabolism is a New Target for Cancer Therapy - Adrian Harris
Vulnerabilities of Mesenchymal Colorectal Cancers - Jan Paul Medema
Emerging Therapeutic Approaches in Lung Cancer: Beyond PD-1/L1 and Precision Strategy - Yi-Long Wu
Panel Discussion - All panellists