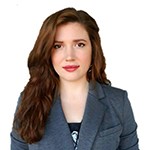 Kasey Bolles
Kasey has an interdisciplinary background in the geosciences and is particularly interested in cross-scale and cross-system interactions, such as land-atmosphere feedbacks. At Nature Communications, her interests cover the cryosphere, hydrology, geomorphology, paleoclimate and climate change.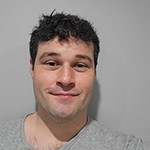 Bradford Dubik
Brad has a background in environmental geography and political ecology, with a particular focus on human-environment interactions in marine systems. At Nature Communications he handles a broad range of social sciences, including geography, sociology, conservation, natural resources, and environmental governance.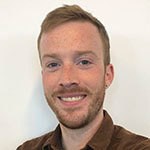 Kyle Frischkorn
Kyle has a background in biological oceanography and is particularly interested in how microbes influence geochemical cycles. His remit at Nature Communications sits at the intersection of Earth science and biology, and includes terrestrial, marine and freshwater biogeochemistry, pollution, and physical oceanography.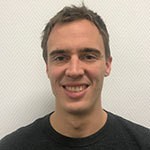 Sebastian Mueller
Sebastian has a background in volcanology and geophysics. His editorial responsibility ranges across the entire solid earth sciences, hydrology and planetary sciences.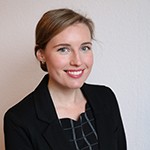 Silvana Lakeman
Silvana has a background in social sciences, particularly political science, economics and sociology. As an editor her interests cover the environmental social sciences, including in relation to policy, sustainability, mitigation, climate change and the environment.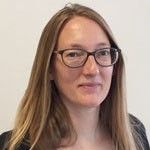 Melissa Plail
Melissa has a background in volcanology and geology. As an editor her interests range across the breadth of all of the Earth Sciences from geology to climate through to environmental social science.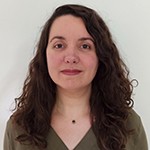 Efi Rousi
Efi is a geographer with a PhD in Atmospheric Sciences and Climate Change. Her research focused on atmospheric circulation changes, both due to natural variability and anthropogenic climate change, and their impact on climate and extremes. Her editorial interests range across the different areas of physical climate.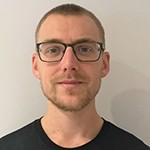 Sam Royle
A geologist by training, Sam looked at carbonate geochemistry and palaeothermometry/ palaeoclimate during his PhD, with postdoctoral research in extraterrestrial organic chemistry and astrobiology. As an editor his remit covers a wide range of geochemical systems, both inorganic and organic.