Nature Outlook |
Amyotrophic lateral sclerosis
Nature Outlook: Amyotrophic lateral sclerosis
Amyotrophic lateral sclerosis (ALS) is a devastating disease with poorly understood causes and no known cure. But research is slowly beginning to bring hope to those affected. This Outlook discusses topics such as: how genetic and epidemiological research are beginning to reveal the secrets of ALS; new drugs and other treatments that are finally becoming available; and the lessons that the ALS Ice Bucket Challenge offers for funding disease research.
This Nature Outlook is editorially independent. It is produced with third party financial support. About this content.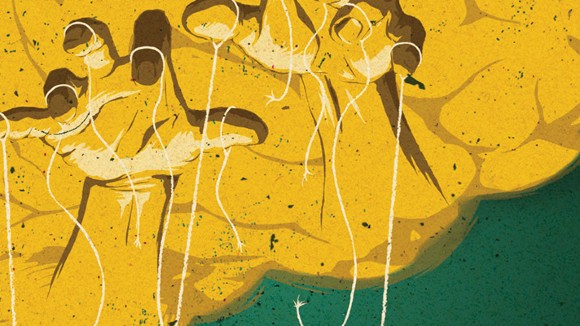 Nature is pleased to acknowledge the financial support of Biogen, BrainStorm Cell Therapeutics, and Cytokinetics in producing this Outlook. Additional funding was provided by a grant from Mitsubishi Tanabe Pharma America, Inc. The sponsor retains sole responsibility for the following messages.

Biogen is one of the pioneers in biotechnology and today has the leading portfolio of medicines to treat multiple sclerosis, the first and only approved treatment for spinal muscular atrophy and is at the forefront of research into new medicines for neurological and neurodegenerative conditions including Alzheimer's disease, Parkinson's disease and amyotrophic lateral sclerosis. Led by world-class research and development, Biogen uses novel science and cutting-edge technologies to create, commercialize and manufacture therapies for patients with few or no treatment options.
It is our belief that no other area of medicine holds as much promise with as much need as neuroscience. With our foundation of almost four decades of expertise in neurology, we aim to be the leader in this area by developing transformational therapies to address what we believe are becoming the world's most significant unmet medical needs.

BrainStorm Cell Therapeutics (NASDAQ: BCLI) is a biotechnology company developing innovative, autologous stem-cell therapies for highly debilitating neurodegenerative diseases such as
amyotrophic lateral sclerosis (ALS, also known as Lou Gehrig's disease and motor neuron disease)
multiple sclerosis
Parkinson's disease and
Huntington's disease.
Our platform technology, NurOwn, uses proprietary culture conditions to induce mesenchymal stem cells (MSCs) to secrete high levels of neurotrophic factors (NTFs) known to promote the survival of neurons. Our research efforts have shown that these MSC-NTF cells might be an effective tool for battling neurodegenerative diseases.

We believe that
delivery of these NTFs to injured or degenerating neurons can prolong their survival and improve their function, and
MSCs, which possess beneficial properties including the ability to home to sites of injury and to dampen immune responses, represent the ideal biological delivery system for NTFs.
MSC-NTF cells have been shown in animal models of neurodegenerative diseases to have a beneficial effect, and BrainStorm and our academic collaborators have published more than 20 papers in leading scientific journals demonstrating NurOwn's mechanism of action and efficacy.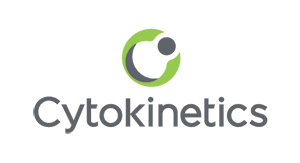 Cytokinetics is a late-stage biopharmaceutical company focused on discovering, developing and commercializing first-in-class muscle activators as potential treatments for debilitating diseases in which muscle performance is compromised and/or declining. Cytokinetics is developing small-molecule drug candidates engineered to increase muscle function and contractility. The lead drug candidate, tirasemtiv, is a fast skeletal muscle troponin activator (FSTA) and the subject of VITALITY-ALS, an international phase III clinical trial in patients with ALS. Tirasemtiv has been granted orphan-drug designation and fast-track status by the US Food and Drug Administration (FDA), and orphan-medicinal-product designation by the European Medicines Agency, for the potential treatment of ALS. Cytokinetics is collaborating with Astellas Pharma to develop CK-2127107, a next-generation FSTA. CK-2127107 has been granted orphan-drug designation by the FDA for the potential treatment of spinal muscular atrophy. CK-2127107 is the subject of three phase II trials in spinal muscular atrophy, chronic obstructive pulmonary disease and ALS, as well as a phase Ib trial in elderly adults with limited mobility. Cytokinetics is also collaborating with Amgen to develop omecamtiv mecarbil, a novel cardiac muscle activator and the subject of GALACTIC-HF, an international phase III clinical trial in patients with heart failure.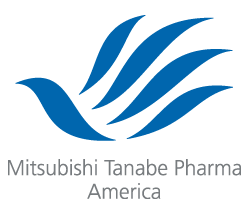 Funded by a grant from Mitsubishi Tanabe Pharma America, Inc.