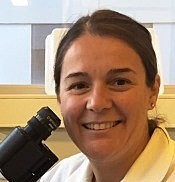 Joana Maria Ramis is a Miguel Servet Researcher at the Balearic Islands Health Research Institute (IdISBa), as well as Adjunct Lecturer at the University of the Balearic Islands, Spain. Her research is focused on the development of new therapies and technologies for cellular and tissue engineering and regenerative medicine. She is more specifically interested in cell-free regenerative medicine through the use of extracellular vesicles derived from different cell types. Joana Maria Ramis has been an Editorial Board Member for Scientific Reports since 2017.
Serving as an editor takes dedication, time, and passion. As part of our Exceptional Editor Case Study Series, Joana Maria Ramis wrote about her experience as a Guest Editor, with the hope of inspiring other Editors to help advance their publications in new ways. Take a look here.
You can also read our interview with Dr Ramis for more information on their research and experience as an Editorial Board Member at Scientific Reports.