2021 Judges
This information is subject to change due to the ongoing COVID-19 pandemic and any resulting restrictions.
Judging process
Applications go through a rigorous and independent review and judging process.
First, they are assessed against the primary eligibility criteria and the scope of the call by the Nature Research Awards team.
After that, the eligible submissions progress to a detailed screening assessment in which they're scored against the published scientific evaluation criteria by a team of former post-doctoral researchers under the aegis of Springer Nature's sister company Research Square.
Their scoring is reviewed by the Chair of the award judging panel who selects the cut-off point that decides which applications will go on to be assessed by the full judging panel. We call this the 'longlist'.
The panel is made up of leading independent academic researchers in key relevant fields and senior editorial staff from the most relevant Nature Portfolio journals.
Panel members score the longlisted applications against the scientific criteria and against other criteria including the scale of potential impact and the effort the applicant is making to ensure that their work will fulfill that potential.
Once the longlist has been scored, the Chair determines the final shortlist. Then, two processes happen at once. The panel meets and discusses each shortlisted applicant in detail. Eventually they begin a series of votes, by thich the winner and runners up are selected.
At the same time, the Nature Research Awards team are carrying out research integrity checking on all of the shortlisted entrants, with the help of Nature's research integrity team.
Once all of these rigorous processes are complete, the identity of the winner and the runners up can be released.
Judges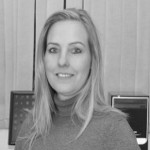 Luciana Londero Brandli is Professor at University of Passo Fundo, Brazil and researcher at the Program in Civil and Environmental Engineering. She received her degree in Civil Engineering at Federal University of Santa Maria in 1996, and holds the MSc and Ph.D degree at Federal University of Santa Catarina, in 1998 and 2004 respectivaly. She also holds the post doctorial in Applied Sciences at Hamburg University of Applied Sciences, in 2014 in Germany. She is Deputy Editor of the Encyclopedia of Sustainability and Higher Education and Deputy Editor of the Encyclopedia of Sustainable Development Goals: Transforming the World We Want. Prof. Brandli serves on the editorial board of various journals, supervises a number of master and doctoral students on engineering, environment and sustainability issues and has in excess of 300 publications, including books, book chapters and papers in referred journals. Her current research interests include sustainability in higher education, the Agenda 2030 for Sustainable Development, Climate Change, Education for Sustainability and Sustainable Cities. Currently she is pursuing the international Project "Transforming Universities for the Climate Change" involving the United Kingdom, Kenya, Mozambique and Fiji Island.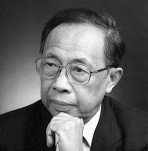 Ching Chuen Chan is Honorary Professor and Former Head of the Department of Electrical and Electronic Engineering at the University of Hong Kong. Founder of Academician C.C. Chan International Science and Technology Innovation Centre. Visiting Professor of MIT, University of Cambridge, etc. Founding President of the World Electric Vehicle Association. Senior Consultant to governments, Strategic Adviser or Independent Director of public companies and industries. Fellow of the Royal Academy of Engineering, U.K., Chinese Academy of Engineering, Ukraine Academy of Engineering Sciences, Honorary Fellow of Hungarian Academy of Engineering, Fellow and Senior Advisor of Hong Kong Academy of Engineering Sciences, Fellow of IEEE, IET and HKIE. Recipient of the Royal Academy of Engineering Prince Philip Medal, Chinese Academy of Engineering Guang-Hua Prize, World Federation of Engineering (WFEO) Medal of Engineering Excellence, Silver Bauhinia Star Medal of the Hong Kong Special Administrative Region Government, Gold Medal of Hong Kong Institution of Engineers, IEEE Transportation Technologies Award, IEE International Lecture Medal, "Asia's Best Technology Pioneers" by Asiaweek, "Father of Asian Electric Vehicles" by Magazine Global View, "Pitamaha (Grandfather) of Electric Vehicle Technology" in India, "Environmental Excellence in Transportation Award" by Society of Automotive Engineers (SAE). His major research field includes the philosophy and technologies of electric vehicles, intelligent energy systems, advanced energy storage system, the integration of four networks 4N namely transportation, energy, information and humanity, and the integration of four flows 4F namely energy, information, material and value. Published 17 books, over 450 technical papers and holds 10 patents.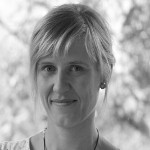 Melanie Jaeger-Erben is chair of Transdisciplinary Sustainability Research in Electronics at Technische Universitaet Berlin and leader of the Transdisciplinarity for Sustainable Electronics working group at Fraunhofer IZM. Her background is in Environmental Psychology and Sociology and she worked for different research departments as well as the German Advisory Council on Global Change (WBGU). Her fields of expertise are social innovation, material culture, sustainable systems of consumption and production and transdisciplinary research methodologies. Melanie's research crosses the boundaries of disciplines and societal sectors in sustainability research. In 2019, she was awarded the Transformative Science Research Prize founded by the German Zempelin Foundation. Current research projects are focused on the sociotechnical construction of product obsolescence, the culture of repair and making and transitions towards circular economy and circular society. In her teaching she provides socio-scientific knowledge and transformative literacy to Engineering students.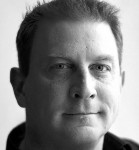 Ed Gerstner is Director of Journal Policy and Strategy, Springer Nature. He has over sixteen years of editorial and publishing experience at Nature journals. He is responsible for Open Access journals published by Nature Research, including Nature Communications, Scientific Reports, the Nature Partner Journals, Communications Biology, Communications Chemistry, Communications Physics and Palgrave Communications. He is also responsible for the development and implementation of editorial policy and publishing strategy across the entire Springer Nature journal portfolio, and for overseeing Springer Nature's involvement in publishing initiatives such as the use of blockchain for peer review, ORCID, Publons and similar. He is Chair of Springer Nature's SDG Steering Group, whose task is to coordinate and enhance the company's support of research and researchers who are seeking solutions to the UN Sustainable Development Goals.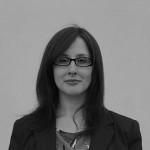 Nicola Jones is Head of Publishing for the Springer Nature SDG Programme: Springer Nature's response to the UN Sustainable Development Goals. In this role she is responsible for coordinating the publishing activity across Springer Nature where it relates to the UN SDGs, with the aim of bringing research that has the potential to help achieve the Goals to the attention of those best placed to implement it. Nicola has worked in academic publishing for 15 years in a variety of roles managing journal and book portfolios across the physical, social and life sciences. She is passionate about the importance of interdisciplinary collaboration for solving complex global problems and the need for solid research evidence to inform policy and practice.

Joao Monteiro joined Nature Medicine as Chief Editor in December 2017. Joao received his medical training at the Federal University in Rio de Janeiro, Brazil, where he also earned a PhD degree, studying mechanisms of Treg function and loss of tolerance to self-antigens in autoimmune diseases. Afterwards he was awarded a postdoctoral fellowship from the Pew charitable trusts and joined the lab of Ron Germain, at the National Institutes of Health, USA, to persue studies on T cell antigen recognition and in vivo dynamics of the immune responses. He has been serving the scientific community as a professional editor since 2013, when he joined Cell as the primary editor for immunology and translational medicine.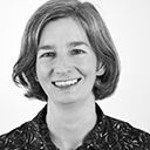 Anne Mullen joined Nature Research in 2019 as Chief Editor of Nature Food. She has broad experience in human nutrition and a passion for science communication. As Director of Nutrition at The Dairy Council, she commissioned research and communicated evidence on dairy, human nutrition and health to professional and lay audiences. She was a lecturer in Nutritional Sciences at King's College London and led research on nutrient-modifiable inflammation in metabolic syndrome, with a special interest in the management of HIV. She collaborated on an intervention with ready-to-use therapeutic food in malnourished HIV-positive Ugandan adults, and as a research fellow at the London School of Hygiene and Tropical Medicine investigated the effects of a micronutrient-fortified porridge on inflammation and nutrition in HIV-exposed Zambian infants. Anne trained as a dietitian and obtained her PhD in molecular nutrition from Trinity College Dublin.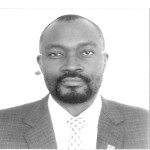 Mayowa Owolabi is a recognized global leader in Neurosciences, Epidemiology, Neurorehabilitation, Human Genetics and Molecular Medicine. A Professor of Neurology/stroke medicine & Dean, Faculty of Clinical Sciences, University of Ibadan Nigeria, Africa, he is a Fellow of the American Academy of Neurology; Fellow of the Nigerian Academy of Science; Fellow Royal College of Physicians & Pallatucci Advocate of the American Academy of Neurology. He is an innovative scientist with several inventions and has >245 publications; > 23,000 citations; and a much-sought-after speaker/chair in >110 international scientific meetings. He leads the a) first-ever genome-wide association study on stroke b) largest study of cardiovascular diseases in Africa (H3Africa-CVD WG with >55 000 subjects (as pioneer chair); c) largest study of stroke in Africa (SIREN - U54 grant) and d) served as co-PI for the first clinical trial to improve blood pressure (THRIVES) among Africans. Working with policy makers and legislators, he has developed a stroke prevention and control manual and bill which has undergone first reading in the House of Assembly. He is co-chair, Joint Publications Committee, Global Alliance for Chronic Diseases; co-founder and director of the Stroke Control Innovations Initiative of Nigeria (SCIION); initiator of the COUNCIL initiative for control of cardiovascular diseases in LMICs; member Global Burden of Diseases group; Director, World Hypertension League Sub-Saharan Regional Office (2019 – 2021); pioneer Lead Co-Chair, WHO-WSO-Lancet Commission on Stroke and sits on the panel of the Wellcome Trust expert review group.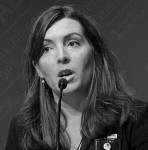 Eugenie Regan is VP Research Solutions Springer Nature, leading Research Solutions, which focuses on empowering the research community to advance discovery through a range of researcher-centric products and services. Prior to joining Springer Nature, Eugenie worked on behalf of UN Environment running a B2B SaaS business providing global biodiversity data for private sector ESG risk screening. She is a widely respected and published conservation scientist, a Fellow of the Royal Entomological Society and a passionate advocate of entomology, conservation, and science.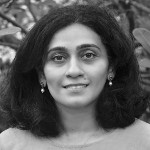 Vidita Vaidya is a Professor in the Department of Biological Sciences at the Tata Institute of Fundamental Research (TIFR). Her research group is interested in understanding the neurocircuitry of emotion. Vidita has a BSc in Life Science and Biochemistry (St. Xavier's College, Mumbai) and a PhD in Neuroscience (Yale University). She was a postdoctoral fellow at the Karolisnka Institute and then at Oxford University, prior to setting up her own lab at TIFR in 2000. The work of her group was recognized by the National Bioscientist Award (2012) and the Shanti Swarup Bhatnagar Prize for Medical Sciences (2015) from the Govt. of India. She also received the Nature Excellence in Mentoring Award in the Mid-career Category in 2019. Vidita is committed to inclusion and diversity in academia.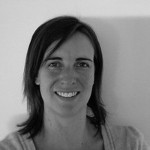 Bronwyn Wake is Chief Editor of Nature Climate Change. She joined the journal in 2012. She has handled research manuscripts and review and opinion articles across the entire breadth of physical climate sciences, the marine and aquatic environment, and interdisciplinary articles integrating natural and social science disciplines in the context of climate and global environmental change. In November 2014 she moved to the Sydney office before returning to the London office to become Chief Editor in May 2016. Bronwyn completed her postgraduate studies at University of Tasmania, Australia, with a PhD in trace element biogeochemistry and first class Honours in Antarctic Studies. Her postdoctoral work at the University of Southampton, UK and European Institute for Marine Studies, Brest, France focused on trace metal cycling in marine waters and their roles as micronutrients for phytoplankton.