Milestone |
Milestones in human microbiota research
The human body is home to trillions of microorganisms that have direct and indirect impacts on health and disease. The microbiota that resides on and within us is a diverse community of bacteria, archaea, viruses, and fungi. This 'Milestones in Human Microbiota Research' provides a historical perspective of the breakthroughs in the field as well as future research directions.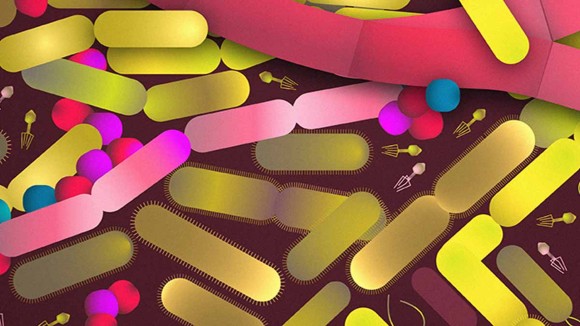 This Milestone is editorially independent, produced with financial support from a third party.
About this content
.
Interactive milestone
These milestones present a historical perspective of the breakthroughs in the human microbiota field.
Milestone articles and podcasts
Research into human-associated microbiota has come a long way since Antonie van Leeuwenhoek first began to study microorganisms back in the 17th century. What advances allowed researchers to move from seeing single cells to studying complex microbial communities? In this audio, we hear from microbiologist David Relman, who spoke with Anand Jagatia.
Where is microbiota research headed? What needs to be done for this field to live up to its promise? In a roundtable discussion, Anand Jagatia puts these questions to Rochellys Heijtz, Jennifer Wargo and Eran Elinav, three researchers at the cutting-edge of the discipline.