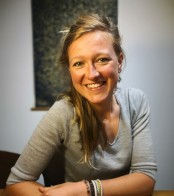 Dr. Rhea Verbeke completed her PhD on chlorine-resistant desalination membranes at the under supervision of Prof. I. Vankelecom at the Faculty of Bioscience Engineering at the KU Leuven, Belgium. During her PhD, she conducted several research stays abroad, in both industrial (Dow Chemical Company in Tarragona, Spain) and academic settings (at the University of the Bundeswehr and TU München in Germany, and at Yale University in the USA at the Elimelech Lab). She investigated novel characterization techniques to determine the depth-dependent elemental composition and free-volume of desalination membranes, and she developed epoxide chemistry as a novel platform for the synthesis of chemically robust membranes. She is now a visiting FWO postdoctoral researcher at the Frey Group at the Johannes Gutenberg-Universität in Mainz, Germany, where she conducts research on epoxide-based polymers and membranes.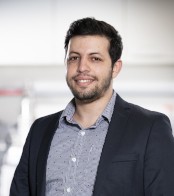 Dr. Youssef-Amine Boussouga completed his PhD (2018) in Environmental Engineering at the Faculty of Science and Technology of Fez from Sidi Mohammad Ben Abdellah University (USMBA), Morocco. During his PhD, he investigated nanofiltration and adoption processes for fluoride and nitrate removal under the supervision of Prof. Abdelhadi Lhassani (USMBA, Morocco). Since 2019, he is working as a postdoctoral researcher in the Institute for Advanced Membrane Technology (IAMT) at Karlsruhe Institute of Technology (KIT), Germany. His research now focuses development of renewable energy powered membrane technology and water contaminants removal with nanofiltration with transport mechanisms.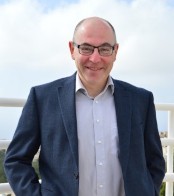 Prof. Viatcheslav (Slava) Freger received M.Sc. from the Mendeleyev Institute of Chemical Technology, Moscow, and a Ph.D. in chemical engineering from Ben-Gurion University, Israel (1999). Since 2011, he holds a faculty position at Technion – Israel Institute of Technology. His research centers on membrane technology for water and energy and related subjects of polymer, surface, materials and nano sciences and electrochemistry. He has published extensively on various aspects of membrane transport theory and mechanisms, membrane formation and advanced characterization methods, use of advanced materials and processes in membrane separations, and fouling and biofouling phenomena.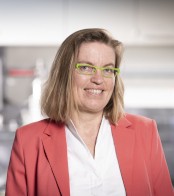 Prof. Andrea Schäfer is the director of the Institute for Advanced Membrane Technology (IAMT) at the Karlsruhe Institute of Technology (KIT). She holds a PhD from the UNESCO Centre for Membrane Science & Technology at UNSW, Sydney, Australia and is the editor of the book 'Nanofiltration: Principles, Applications and New Materials' that appeared in it 2nd edition in 2021. She has trained and worked on several continents with a focus on membranes for water treatment, organic matter, trace ion and micropollutant removal and renewable energy powered membrane processes for water desalination and reuse. The work spans from nano to macro, always looking at basic principles without losing sight of important applications and system design. Together with Youssef-Amine Boussouga she chaired the Nanofiltration 2022 conference that was the catalyst for this special issue.