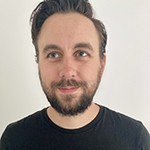 Evan Bardot
Evan's research background spans developmental and stem cell biology. He has worked on topics including epigenetic control of tissue stem cells, cell fate specification in stem cell and embryo models, and embryonic pattern formation in multiple models. As such, his editorial interests include development and organogenesis, emerging model systems, EvoDevo, and stem cell models of embryogenesis.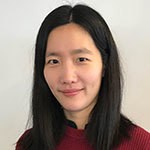 Minju Ha
Minju has a background in RNA biology, biochemistry, and chromosome conformation. As an editor, she handles manuscripts in molecular biology, noncoding RNA, RNA metabolism, transcriptomics, RNA-related methods and therapeutics papers.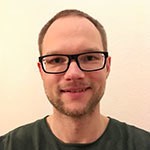 Philip Lössl
Philip's background is in proteomics, mass spectrometry-based structural biology and biochemistry. As an editor, he is interested in all areas of biomolecular mass spectrometry – including but not limited to proteomics, metabolomics, lipidomics and glycomics – as well as structural biology, protein biochemistry and the regulation of post-translational modifications.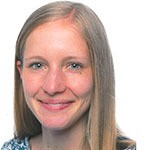 Aline Lueckgen
Aline's background is in bioengineering with a particular focus on biomaterials for bone regeneration. As an editor at Nature Communications, she handles manuscripts on the topics of biomaterials, biomedical devices, tissue engineering and single-cell approaches.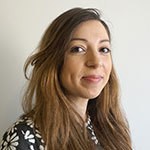 Anne Mirabella
Anne has a background in chromatin biology in the context of DNA metabolism. As an editor she is interested in all aspects of molecular biology, especially understanding how cells regulate to maintain their genomic stability. Anne handles manuscripts in molecular biology, genome instability, DNA replication and DNA damage and repair.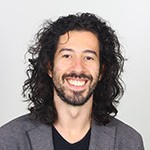 Daniel Morales
Daniel has a background in genetics, cell and developmental biology, and neuroscience. He studied problems such as the signaling mechanisms of axon guidance molecules and the synthetic rewiring of behaviorally-relevant circuits. He is interested in manuscripts on broad aspects of development, from gene regulation to tissue patterning.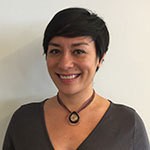 Angela Parrish
Angela has a research background in molecular, developmental and cell biology, ranging from engineering unnatural amino acid incorporation in C. elegans to studying early embryonic patterning and intestinal cancer in mice. As an editor, her interests broadly cover cell biology, including mitochondria, cellular metabolism, autophagy, trafficking, and organelles.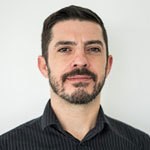 Robert Stephenson (@nandemokaizen)
Robert's previous research examined the role of morphogenesis in cell fate decisions of early preimplantation mouse embryos, as well as the transcription factor network stabilizing pluripotency in embryonic stem cells. He currently handles manuscripts related to stem cells, including basic biology, homeostasis, disease and developmental modelling, reprogramming, and clinical and practical applications.